VinFast plans to expand to 50 markets by the end of 2024.
Commenting on the current Southeast Asian market, CEO Le Thi Thu Thuy said that this is a very potential market as the rate of electric cars is still very low. In addition, the governments of countries also set very positive goals for the market. Therefore, according to her, VinFast will have many advantages in expanding business to this region.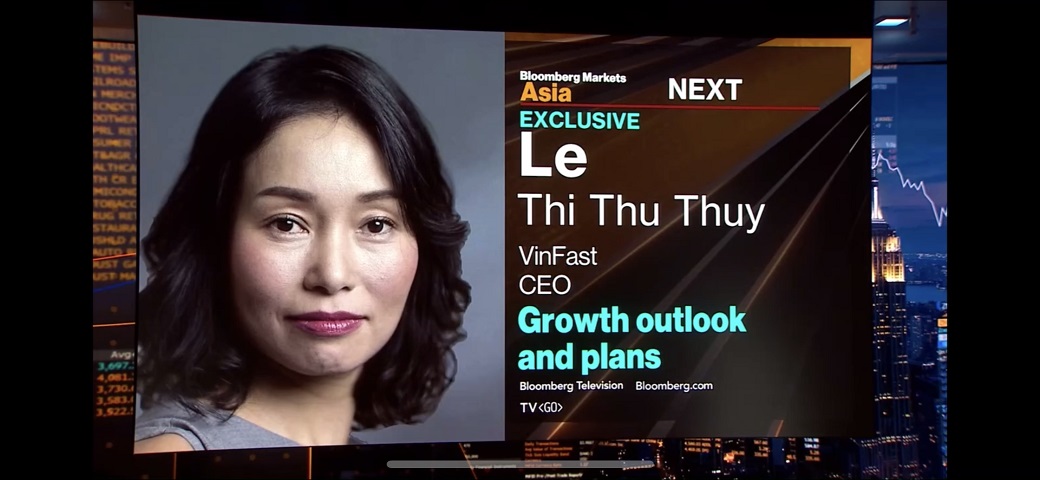 VinFast CEO Le Thi Thu Thuy highly appreciates the potential of VinFast in Southeast Asia (Screenshot).
Regarding the market expansion plan, Ms. Thuy said that VinFast is aiming to expand to 50 markets by the end of 2024, including Indonesia, India, along with previously announced markets such as the United States, Canada, the Netherlands, Germany, France, and many other markets are being considered.
Regarding the Indian market, before the information that VinFast will acquire Ford's plant in India, Ms. Thuy said that the company has considered many options and now narrows down to 3 options to put on the table for discussion. At the same time, VinFast is currently in the process of exchanging with the Indian Government about specific plans and will announce when more detailed information is available.
Before the bold plan requiring a large investment of VinFast, Bloomberg TV asked if VinFast needs to raise more capital? Ms. Thuy said that in the next 18 months, VinFast will still receive financial support from Vingroup and the Chairman of the Group, so the company still has sufficient resources to carry out business plans. But like any other business, VinFast is always looking for opportunities to raise capital after being listed. Currently, the company is in discussions with many investors to raise capital for global development goals.
Confident to achieve the goal of selling 40,000-50,000 cars this year.
Regarding the market's concerns about VinFast's business situation by the end of the year, Ms. Thuy said that she is in the process of signing contracts with distributors and retailers in the United States. This year, VinFast will focus on connecting and cooperating with the first group of retailers here, from which it can start distributing and selling its products thanks to the existing system and customer base.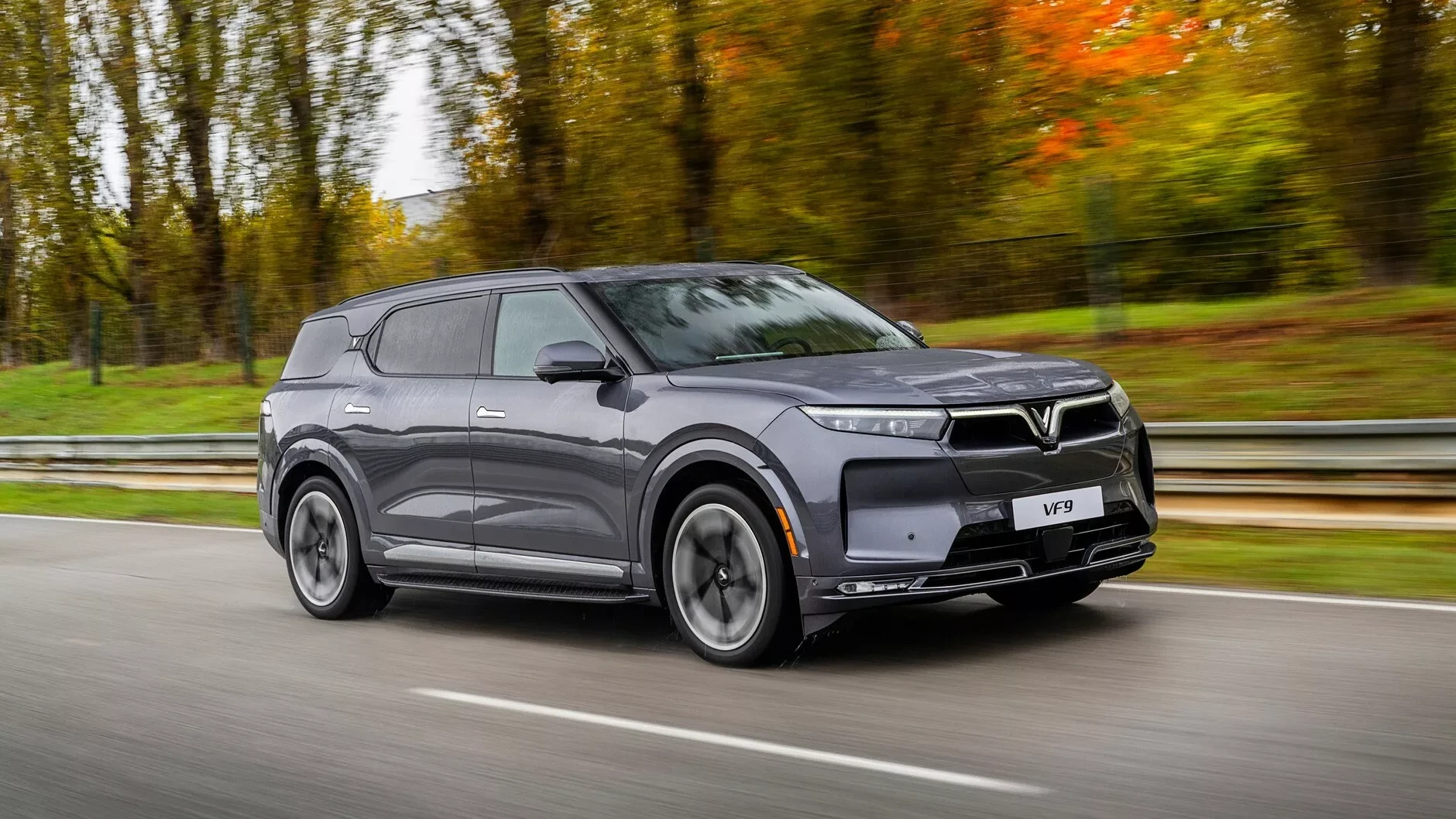 VinFast's VF 9 – Top SUV of VinFast.
According to Ms. Thuy, VinFast has set the goal of selling 40,000-50,000 cars globally this year and is confident to achieve this goal. "VinFast is the only car company currently with 7 electric car models, of which 4 have been on the market. When new models are launched, consumers will have more choices and become more familiar with VinFast electric cars. Therefore, we are confident that we will achieve the set goal," said VinFast's CEO.
In fact, the fourth quarter is evaluated as a period of strong growth in demand for cars compared to other periods of the year. According to VinFast's plan, in addition to the VF e34, VF 5 Plus, VF 8, and VF 9 models that are being delivered according to the plan in domestic and North American markets, VinFast is expected to start delivering VF 8 models in Europe and VF 9 models in North America in the fourth quarter, contributing to the sales plan in 2023.
Answering Bloomberg's question about the possibility of raising capital by the end of 2025, VinFast's leadership affirmed that the past few years have been a period of focusing on building a foundation and laying a foundation for VinFast. VinFast has invested heavily in 7 models of cars that have been launched on the market as well as production plants in Vietnam. In addition, VinFast has manufacturing centers located in places with low infrastructure costs.
"Investing in production and operations has helped the Vietnamese company have a solid foundation to achieve profitable growth in the near future. I believe that we are heading in the right direction and will move towards the goal of reaching breakeven and profitability," said Ms. Thuy.
Regarding VinFast's stock after listing, the CEO of VinFast said that investors are aware of and are starting to pay attention to VinFast as well as recognizing the potential and commitment of the company in the electric vehicle revolution. "In fact, we do not regularly monitor the stock price fluctuations but focus on business goals," she shared.
A representative of VinFast believes that after achieving growth goals, VinFast's stock price will become more stable. Currently, only about 1% of the shares are floating on the market. However, as the company announced two weeks ago, about 76 million registered shares will be circulated to help increase VinFast's stock liquidity. VinFast is also in the process of working and expanding relationships with investors to issue more shares to the stock market.
Anh Quan (forum.autodaily.vn)