The VF 6 in pink stands out at Vincom Land Mark 81 (HCMC), attracting a large number of visitors and buyers on the first day VinFast accepted deposits for the top B-SUV model in its segment.

Throughout October 20th, VinFast VF 6 has been the center of attention for residents at Vincom Landmark 81 (HCMC). Despite the event starting at 10am, many customers who love this SUV arrived early to witness it firsthand. The special pink version has delighted many visitors.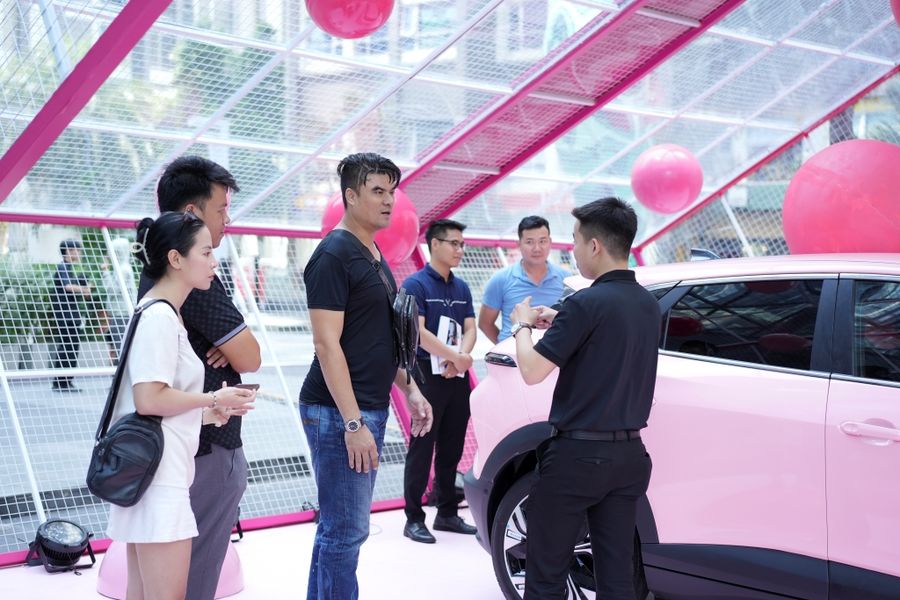 During the past 2 days, many customers from HCMC have arrived early to experience the VF 6 car
Not only Vietnamese customers, but international customers are also excited to learn about the 5th smart car model in VinFast's range of pure electric vehicles. Electric cars are a global trend, suitable for advanced customers.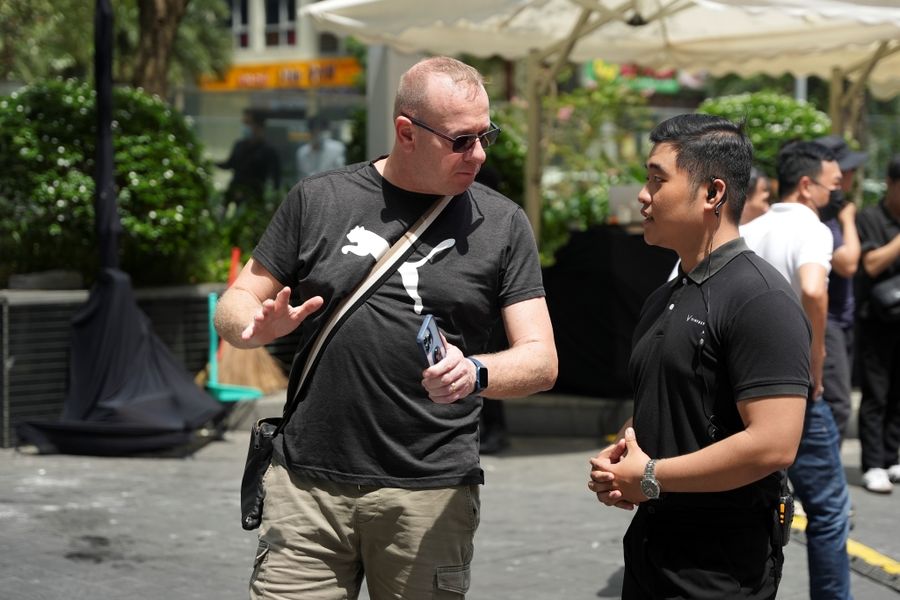 Many foreigners are also interested in exploring VinFast VF 6 electric car from Vietnam
The charming and adorable pink version of VF 6 has become an attractive check-in spot for Vietnamese women on Vietnamese Women's Day. "VinFast is very attentive when bringing the VinFast VF 6 pink version, which perfectly matches the favorite color of many women. I really like this car because of its fashionable design, compact size, and its suitability for urban streets," Ms. La Hong Ngoc shared with joy and checked-in with the pink VF 6 car.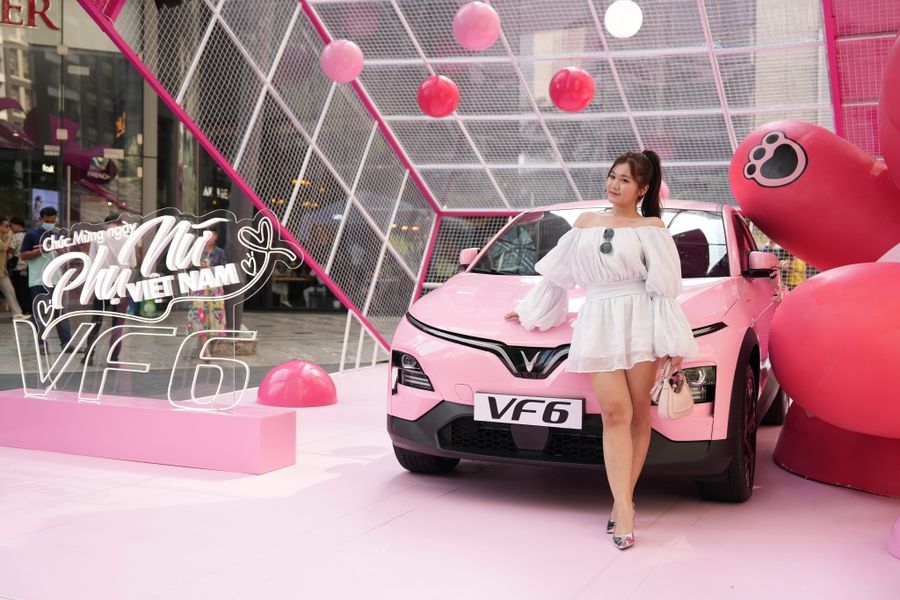 Ms. La Hong Ngoc alongside the VF 6 model in HCMC
Mr. Bui Hoang Linh, the owner of VF e34, arrived early to be one of the first customers to deposit for the VinFast VF 6 Plus. Mr. Linh stated that the cost-saving is the outstanding advantage of electric cars compared to gasoline cars, and the newly announced policies by VinFast are truly a gift that makes him very excited to deposit immediately.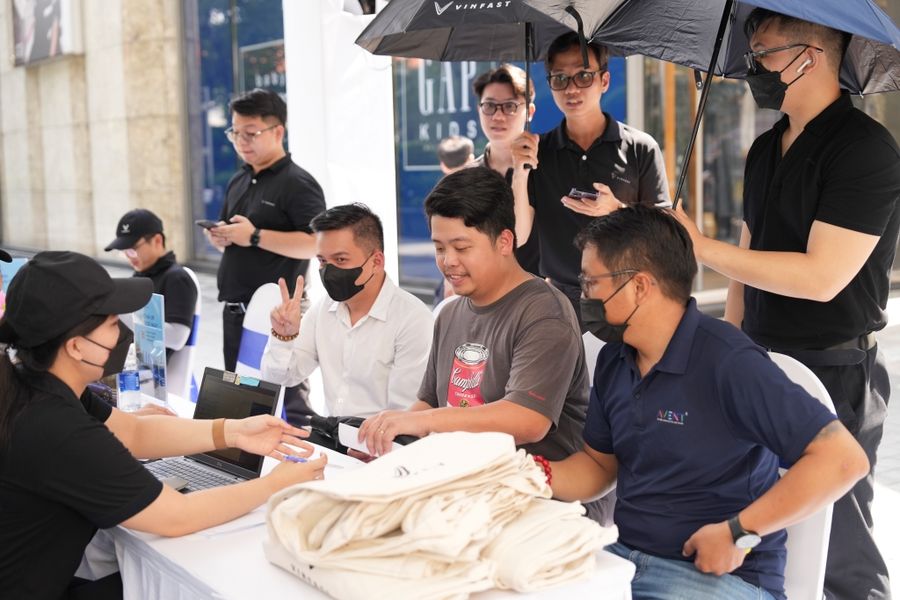 Many customers have made deposits for VF 6 on the first day of sales
"VF 6 has a multi-link suspension system, which is better than the torsion beam suspension on VF e34, so the driving experience will be much better. I bought this car to give to my wife, both as a birthday present and as a present for October 20th," Mr. Bui Hoang Linh shared.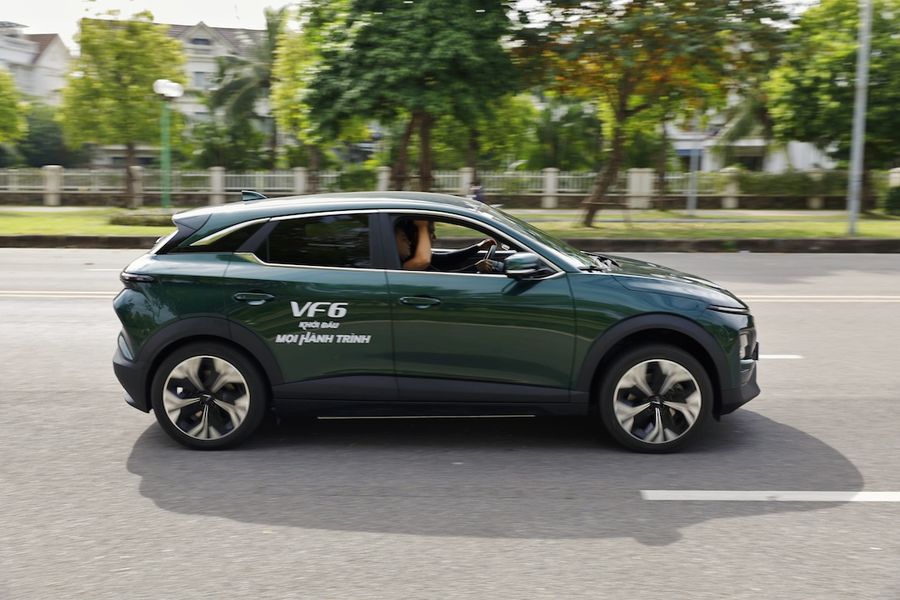 With a multi-link rear suspension system, VF 6 offers a comfortable ride for passengers.
According to Mr. Linh, the battery with a capacity of 59.6 kWh is what he likes the most, allowing for a travel distance of up to 400 km on a full charge, much more than the VF e34 he currently owns. Car experts believe that VF 6 can travel much further than the distance announced by the company. With the policy of free public charging for 1 year, and the rental cost of only 1.8 million VND for a distance of 3,000 km, Mr. Linh decided to invite his friends to make deposits to go on a "road trip" together when they receive their cars.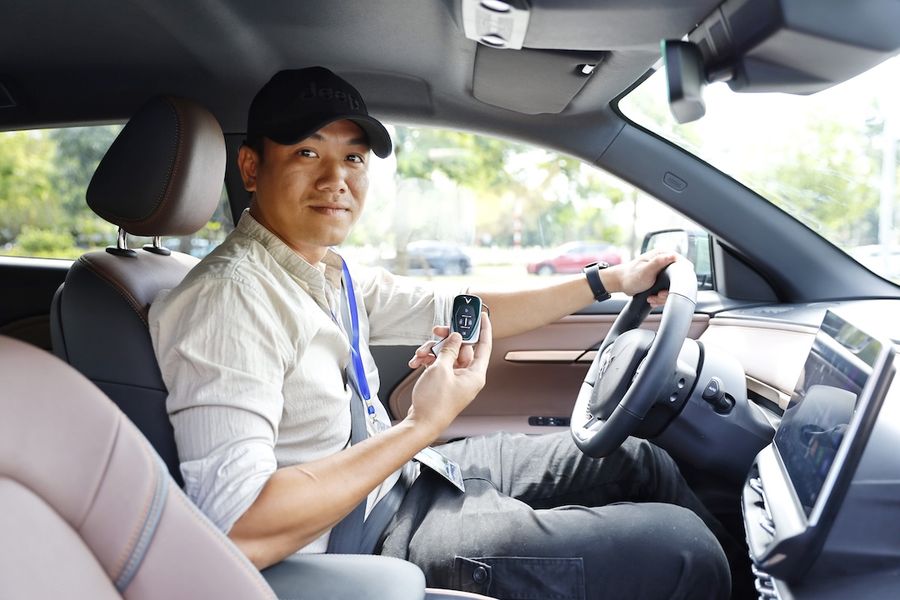 Many customers of both genders are conquered by VF 6
In the Vietnamese market, VinFast VF6 consists of two versions: Base and Plus. Specifically, the Base version has a price of 675 million VND (excluding the battery) and 765 million VND (including the battery). The Plus version has a price of 765 million VND (excluding the battery) and 855 million VND (including the battery). With a discount of 20 million VND and a policy of 100% exemption from registration fee, the total cost of ownership for VF 6 is only slightly higher… 2 million VND compared to the listed price.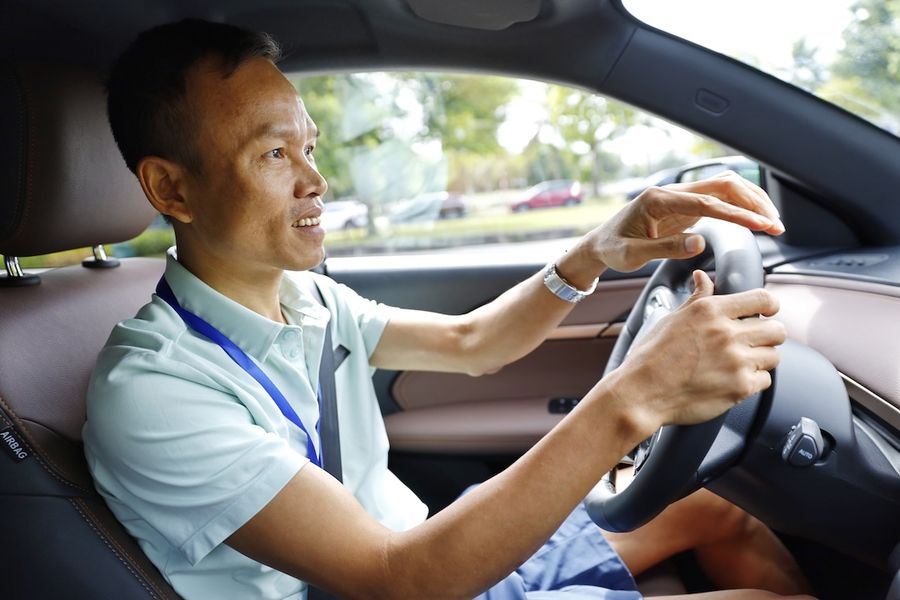 VF 6 is compact, with a powerful engine that provides an exhilarating and agile driving experience
"Fashionable and beautiful design at a very reasonable price. VF 6 is a worthy choice for our women" – Ms. Huynh Ngoc Anh affirmed. The impression of VF 6 has made many customers in Ho Chi Minh City feel proud of the product made by Vietnamese people. "VF 6, and even VF 8, VF 9 are truly not inferior to foreign cars. Congratulations to Vingroup for taking a new step in the development of automotive technology," a customer who visited the car in the morning of October 20th happily shared.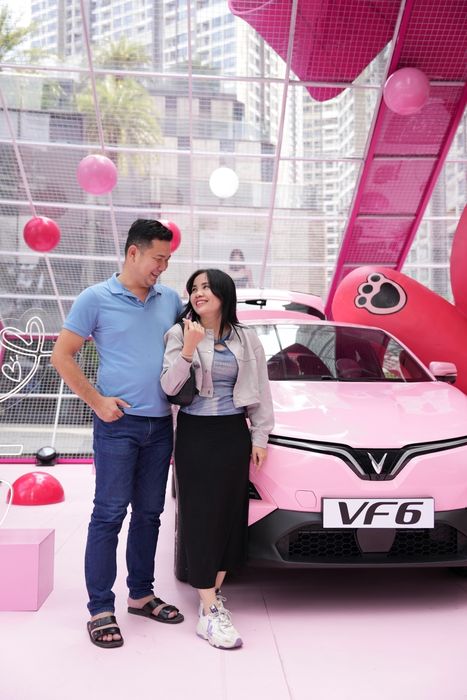 The exhibition, experience, and deposit event for the VF 6 car model will continue to be held at Hanoi (Vincom Center Ba Trieu) and HCMC (Vincom Landmark 81) until 6pm on October 22nd, 2023. Customers can deposit for the VF 6 car directly at the event or at all VinFast showrooms and distributors nationwide, or through the website: https://reserve.vinfastauto.com/.
Thai Son (Tuoitrethudo)