Recently, Geleximco Group, a partner of Chery Cars, unexpectedly showcased Chinese car models, preparing to launch in Vietnam.
Although all car models are covered with logos to gauge consumer reactions, most people can guess the car models featured in this exhibition: Omoda 5, Omoda S5, and Jaecoo 7.
The most prominent among the car models in this lineup is the masculine, robust C-sized SUV, Jaecoo 7 by Chery. It also has a PHEV version that is dubbed as "fuel-efficient like it smells," consuming only 1 liter per 100 km.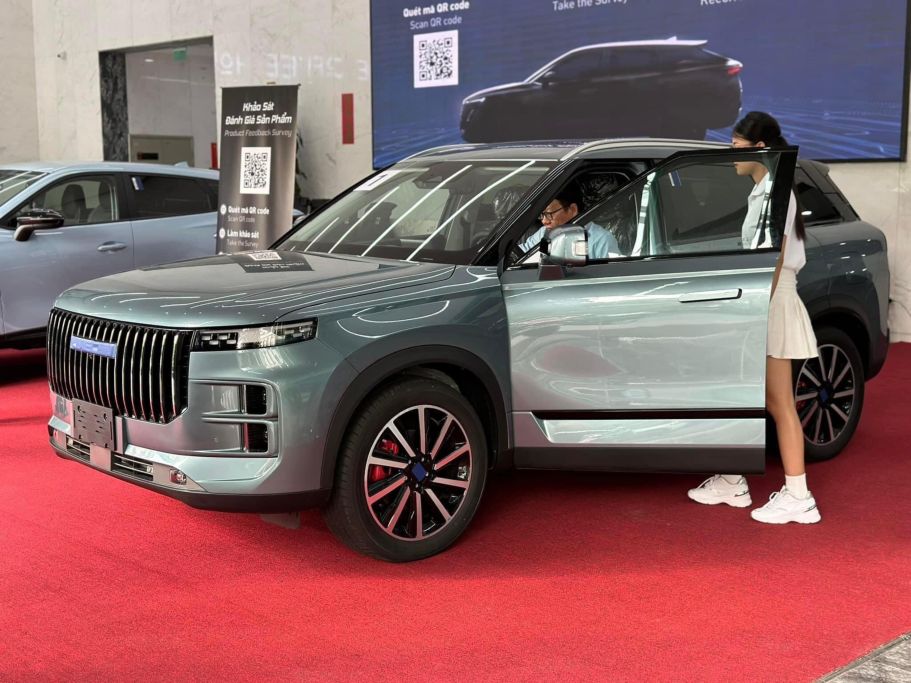 Chery Jaecoo 7 has the following dimensions: Length x Width x Height, respectively 4,538 x 1,898 x 1,680 mm, with a wheelbase of 2,672 mm. The car has an approach angle of 21 degrees and a departure angle of 29 degrees. This model falls into the C-segment high-ride car category and will compete with Mazda CX-5, Hyundai Tucson, KIA Sportage, etc. when it is launched in Vietnam.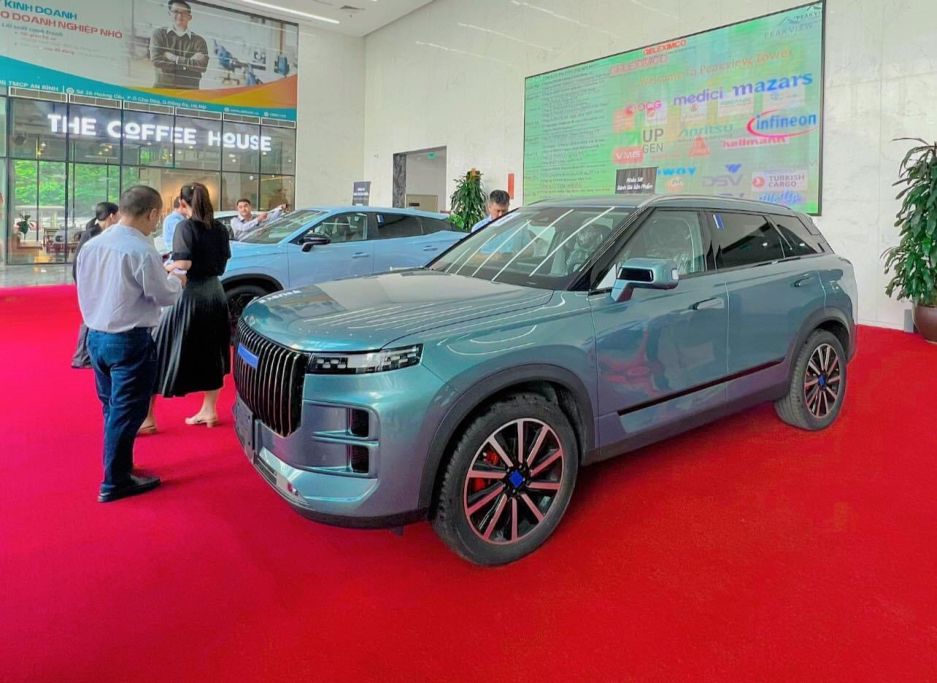 Chery Jaecoo 7 is square and sturdy-looking, similar to the Hyundai Santa Fe 2024 model.
In its "homeland" China, Jaecoo 7 has a rather large "CHERY" logo placed in the center of the radiator grille. However, for the international version, this logo has been resized smaller.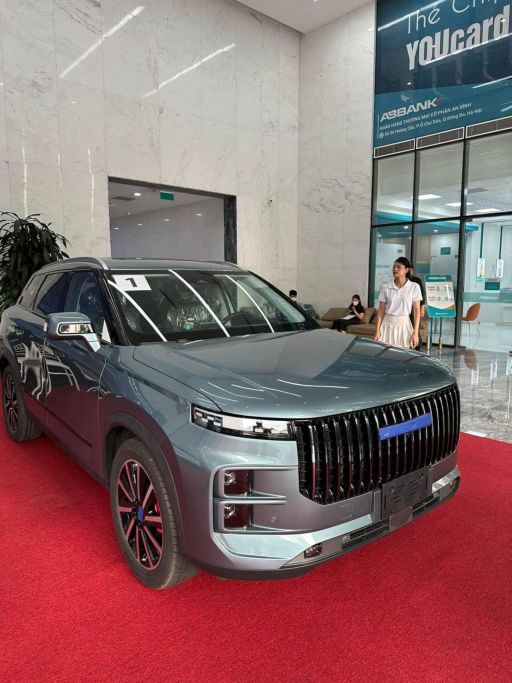 The car features a two-tiered, rectangular-shaped headlight design. The daylight positioning lights are a long LED strip that runs across the grille.
At the rear of the car, there is a large spoiler integrated with a high-mount brake light, a translucent taillight, and two hidden exhaust pipes.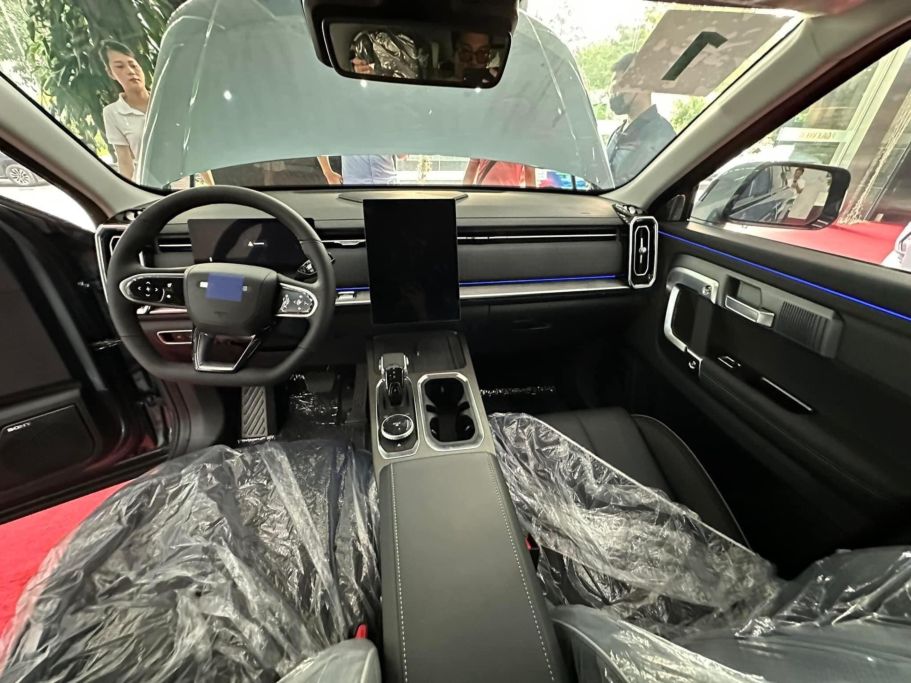 As for the interior, Chery Jaecoo 7's cabin has a minimalist yet modern design. The standout feature is the vertical touchscreen display in the center control area, measuring 13.2 inches. The instrument cluster behind the steering wheel is arranged in a simple layout that is similar to the Hyundai Tucson. The car's entertainment operating system is supported by the Snapdragon 8155 chip, along with a steering support system with 33 different functions.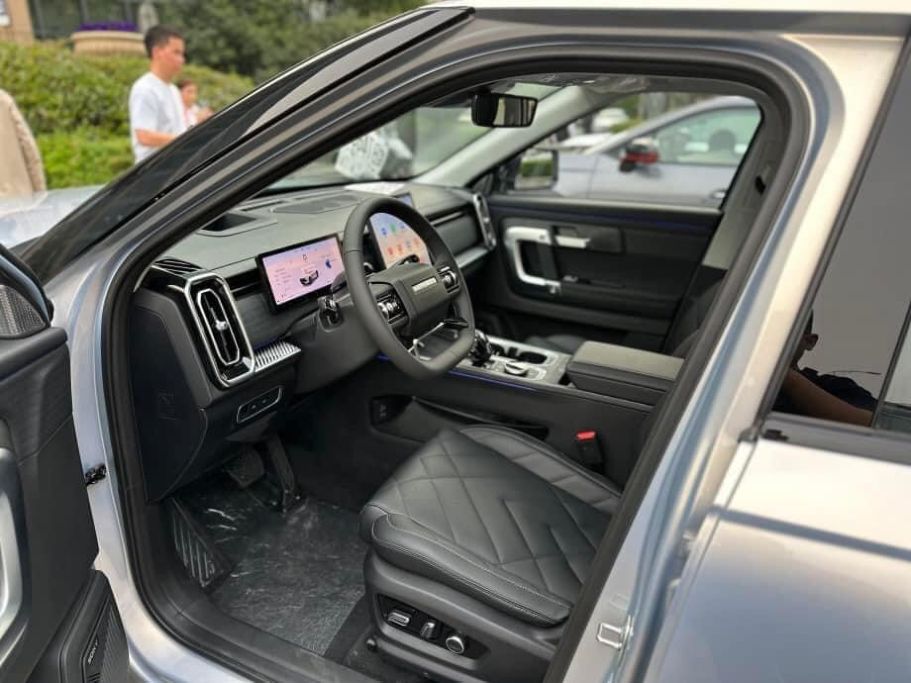 The fuel consumption of the 2WD version is 6.98L/100 km, and the 4WD version is 7.48L/100 km. The 4WD version also offers multiple driving modes such as snow, mud, and sand to conquer various terrains. In the future, the PHEV version of Chery Jaecoo 7 will have an impressive fuel consumption of just 1 liter per 100 km.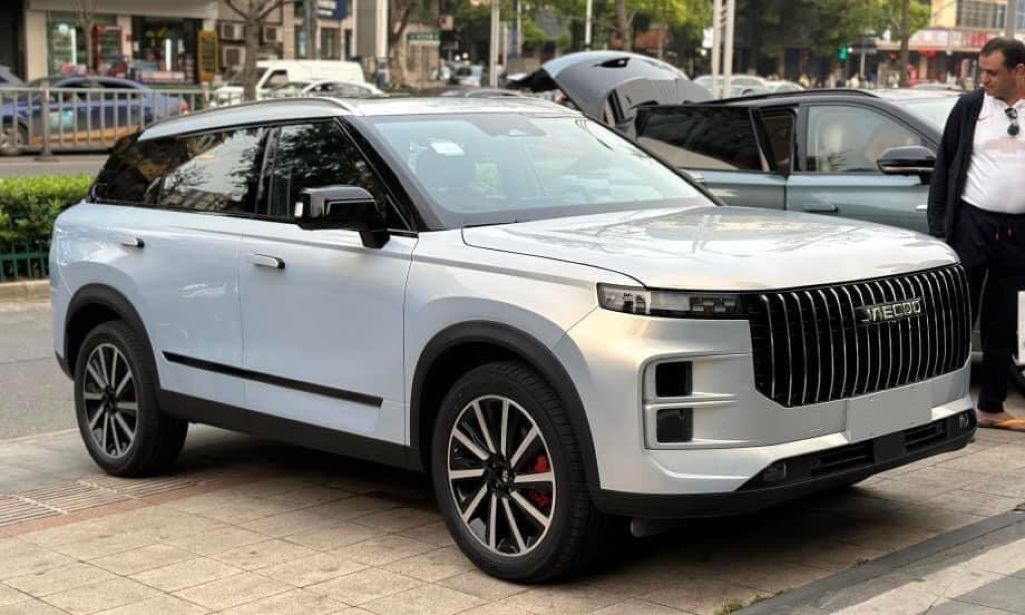 The price of Chery Jaecoo 7 in the Vietnamese market is still unknown. In China, the 2WD version is expected to have a price of around 130 NDT (437 million VND), while the 4WD version will range from 132,900 to 145,900 NDT (447 – 490 million VND).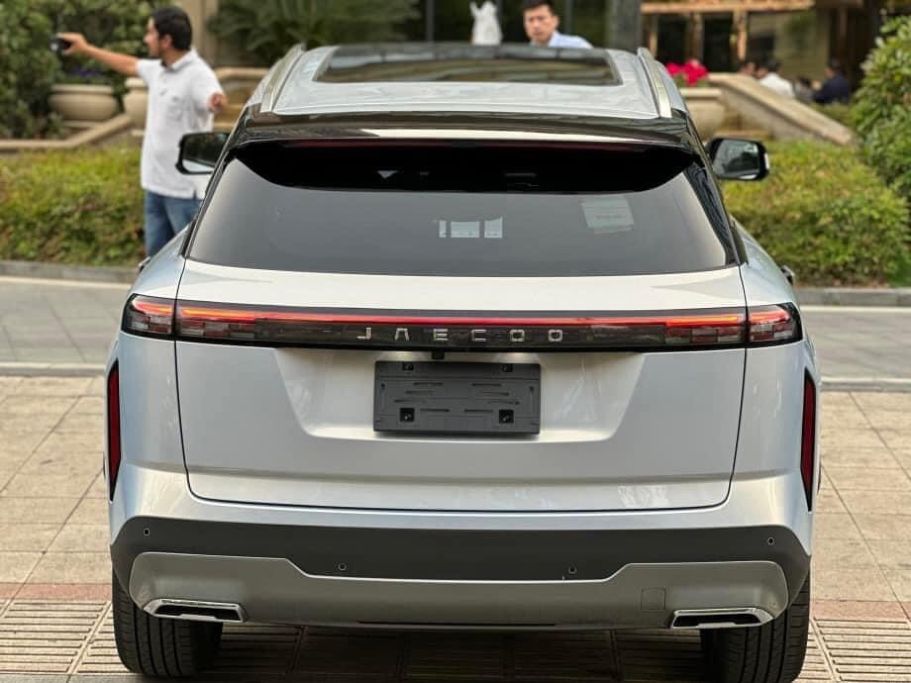 TH (Tuoitrethudo)
Photos: Đinh Công Thắng, Hiếu Tàu Xe