On October 11th, 2023, Thanh Cong Group (TC GROUP) announced the sales results for September 2023. The total number of Hyundai cars sold in the market reached 5,977 units, an increase of 90.1% compared to the previous month.

Hyundai Accent continues to be the best-selling model in September with 1,711 cars delivered to customers, a growth of 70.8% compared to the previous month. Hyundai Creta grew more than 2.5 times compared to August, ranking second with 959 cars. Hyundai Grand i10 stood at the third position with 628 cars sold, a growth of 63.1%.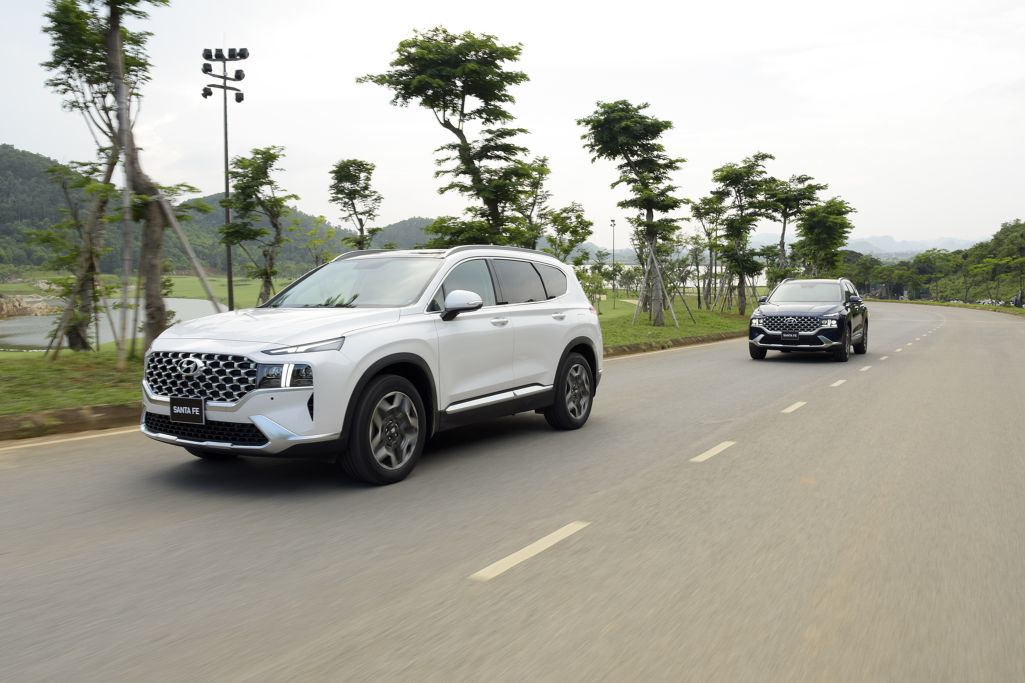 Hyundai Tucson ranked fourth with 578 cars sold, more than 3 times the number in August. Hyundai Santa Fe sold 470 cars and ranked fifth, with a growth of 108.8%. Hyundai Stargazer stood at the sixth position with 400 cars. Hyundai Elantra ended September with 281 cars sold, a growth of 82.5%. Hyundai commercial models achieved sales of 950 cars in September 2023, a growth of 29.3% compared to August. As of the end of Q3/2023, the total number of Hyundai brand cars sold nationwide reached 41,168 units.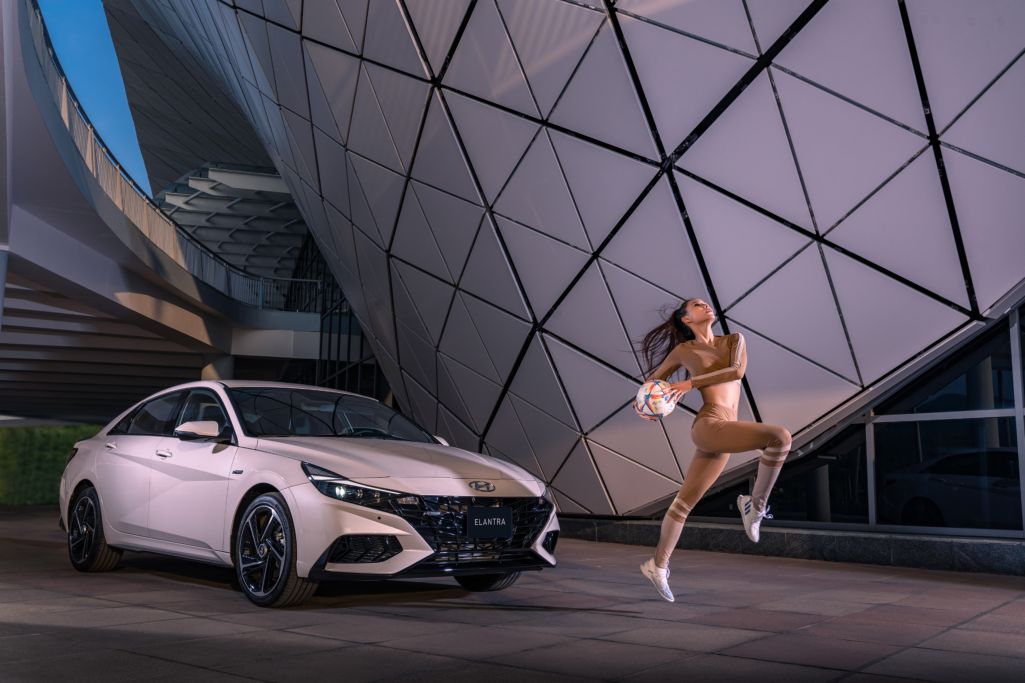 September recorded noticeable growth of Hyundai brand vehicles due to the end of the "Ghost" month, when the demand for buying new cars increased again. Entering Q4, as the market gradually warms up with the end-of-year shopping season, the automotive market is expected to experience a breakthrough in sales volume.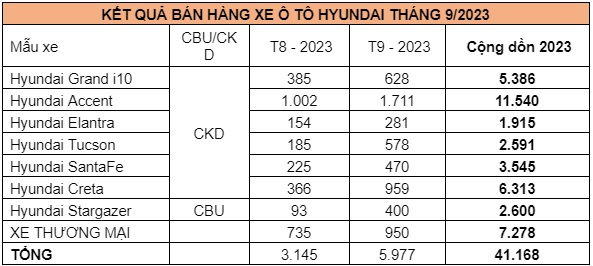 Sales figures for Hyundai models in September 2023 (Unit: Vehicles)
TH (Tuoitrethudo)