Recently, the "coffee king" Dang Le Nguyen Vu once again amazed car enthusiasts by adding a rare 2010 Ferrari California to his garage, worth more than 10 billion VND.
It is known that the Ferrari California that the coffee tycoon has just bought is the 3rd Ferrari California to acquire Vietnamese nationality. So, out of the 4 Ferrari California cars in Vietnam, Mr. Vu owns 2.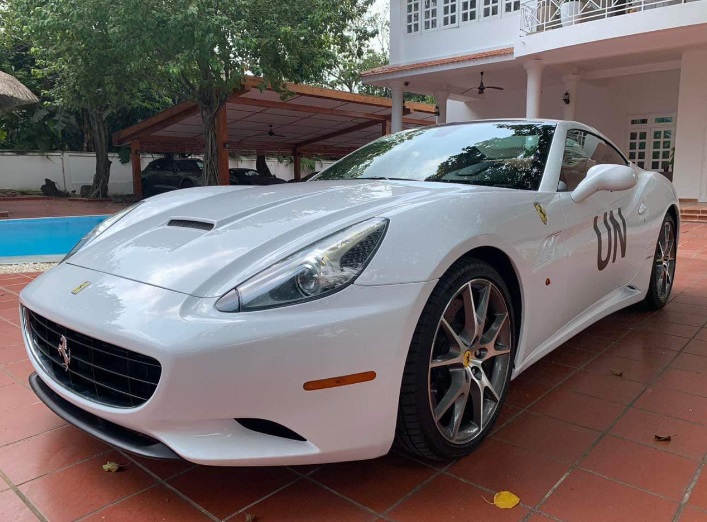 Initially, this car caused a stir on social media when it appeared at the wedding of a young man in Ha Tinh province. Since then, this Ferrari California has had multiple owners. About a year ago, it was put up for sale by a showroom specializing in used cars for over 10 billion VND.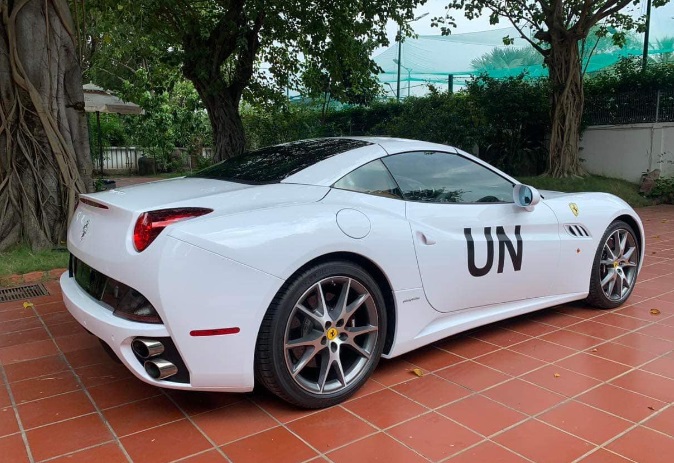 Originally, this "eternal convertible supercar" had the characteristic Rosso Corsa red color of the Ferrari brand. But when it came to the "coffee king", the car got a new white paint job, along with the familiar "UN" letters on the body.
The California stands out with its fish-mouth grille. Its flowing lines are sleek yet athletic, giving the car a dynamic and sporty appearance.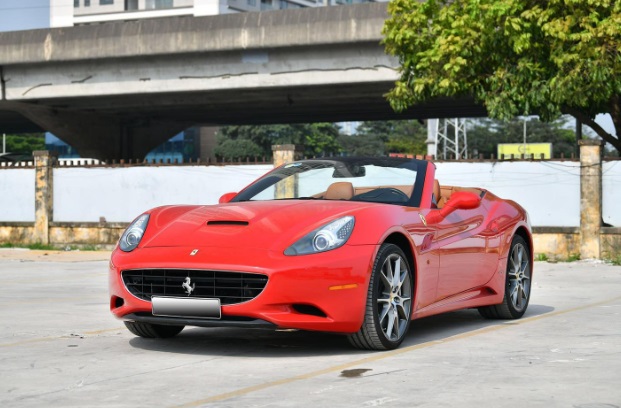 The Ferrari California in its original red color
On the side, the Ferrari California is equipped with air scoops on both sides near the front wheels, helping to cool the V8 engine inside. Right above it is the characteristic Scuderia shield of Ferrari. The car is equipped with 20-inch Dual Diamond-cut wheels with black painted brake calipers.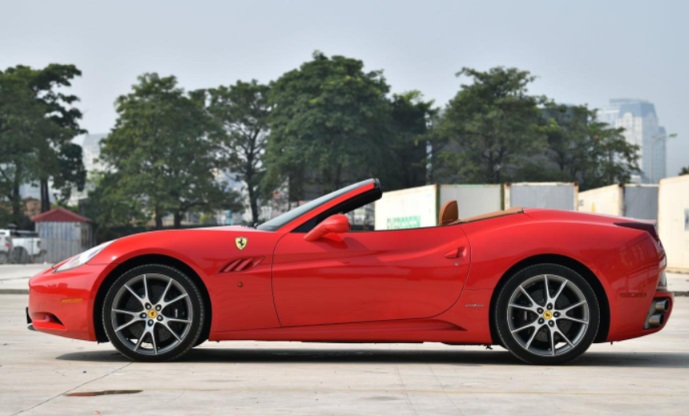 The rear of the Ferrari California impresses with its round taillights, sharp headlights, and vertical exhaust pipes.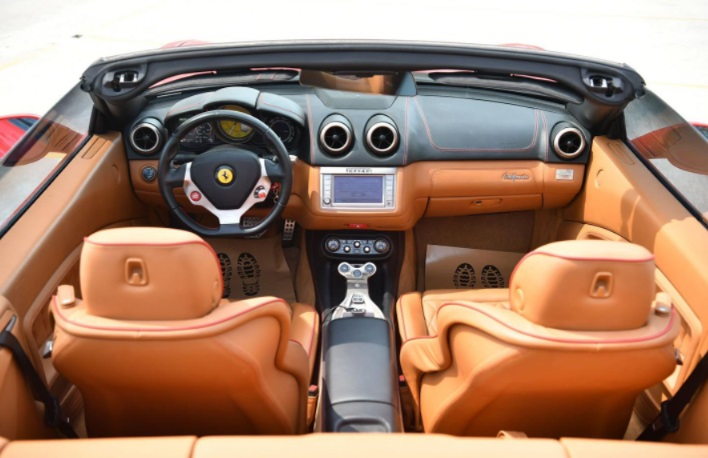 Inside, the cabin of the car is highlighted by the predominately brown color. The Ferrari California offers a relatively spacious and comfortable space. Some notable features of the car include: a fully functional control panel integrated with an entertainment screen, a leather-wrapped steering wheel, a Start/Stop button, a mode switch knob, a dual-zone independent air conditioning system, multi-directional power-adjustable seats with memory for 3 positions, etc.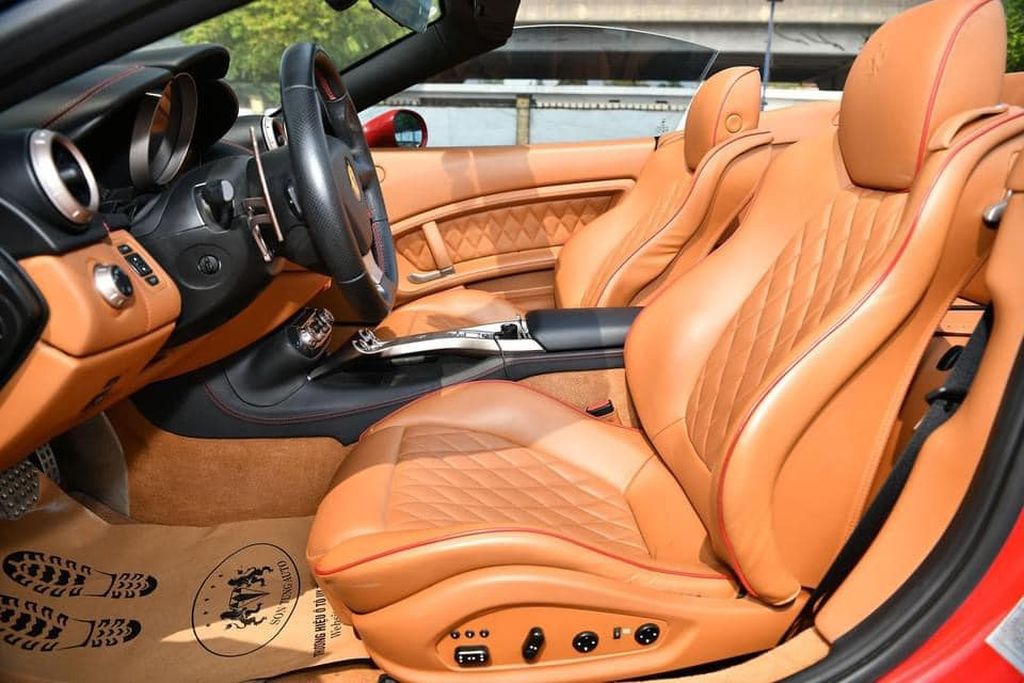 Under the hood of the Ferrari California is a front-mounted V8 engine with a displacement of 4.3L and natural aspiration. This engine produces a power output of 460 horsepower and a maximum torque of 485 Nm, paired with a 7-speed clutch transmission. Thanks to that, the California only takes about 4 seconds to reach a speed of 100 km/h from a standstill position.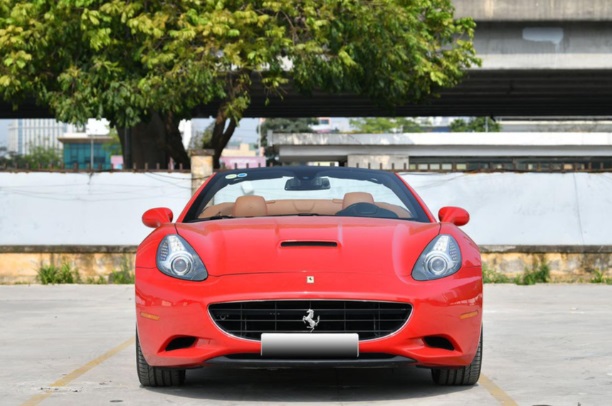 TH (Tuoitrethudo)
Photos: Liem Nguyen, Sam Hue Minh