With the advantages of compact design, high ground clearance, and versatility, the CUV/SUV segment is currently attracting a lot of attention from customers.

In the Vietnamese market, the CUV/SUV C segment is becoming more and more lively with the upgrade and launch of a series of models with prices ranging from 740 million to 1.3 billion VND. Here are the CUV/SUV C models priced over 1 billion VND in Vietnam:
Honda CR-V 
Just officially launched in the Vietnamese market on October 25, the price of the Honda CR-V has created a wave of controversy among current CUV/SUV C models.
Accordingly, Honda CR-V 2023 will be released in 4 versions, including: G, L, L AWD, and e:HEV RS. The prices of the cars are respectively: 1.109 – 1.159 – 1.310 – 1.259 billion VND.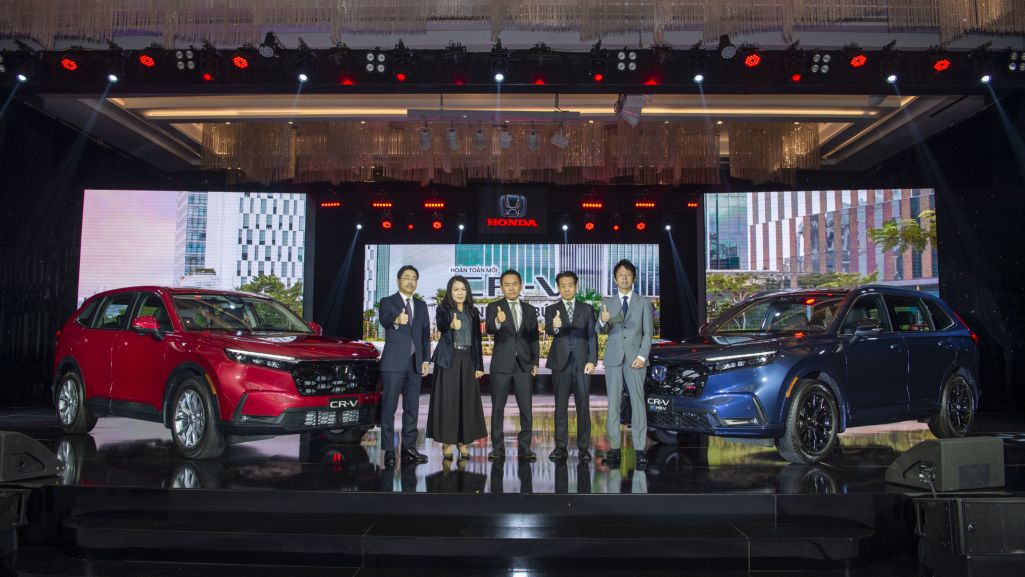 The 6th generation Honda CR-V has many changes in both design and equipment. In particular, the car is equipped with a hybrid drivetrain, marking the first time Honda has applied this technology in the Vietnamese market.
The Honda CR-V 2023 has increased dimensions with length x width x height of 4,691 x 1,886 x 1,681/1,691 (mm), and a wheelbase of 2,700 mm.
Similar to the Honda HR-V, the "elder brother" CR-V 2023 also switches to a more elegant and luxurious style. The front of the car impresses with a honeycomb mesh grille, accompanied by LED headlights with adaptive technology, active adjustment of high/low beam, integrated LED daytime running lights, and a seamless design with the grille.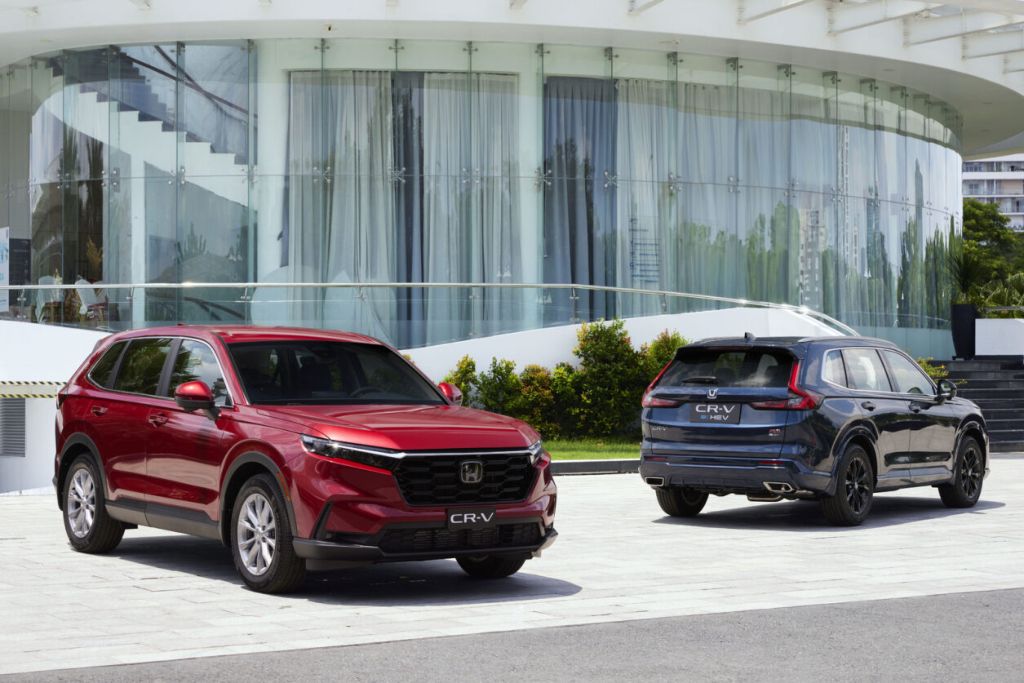 The rear of the car impresses with new L-shaped LED taillights. All versions are equipped with 18-inch alloy wheels combined with 235/60 tires.
In terms of interior, the cabin of CR-V 2023 inherits from the new generation Civic. The Honda C-size SUV is equipped with a 10.2-inch digital screen behind the steering wheel. Meanwhile, the G and L versions are only equipped with a 7-inch TFT screen. Entertainment touch screen 9 inches on 3 high-end versions and 7-inch screen on G version. Supports wireless Apple CarPlay and Android Auto connection. Dual-zone automatic air conditioning, rear vent for the rear seats. Front seats are electrically adjustable, and the driver's seat has memory position. The second row seats are 60:40 foldable, and the third row seats are 50:50 foldable. Panoramic sunroof is available on the hybrid and AWD versions.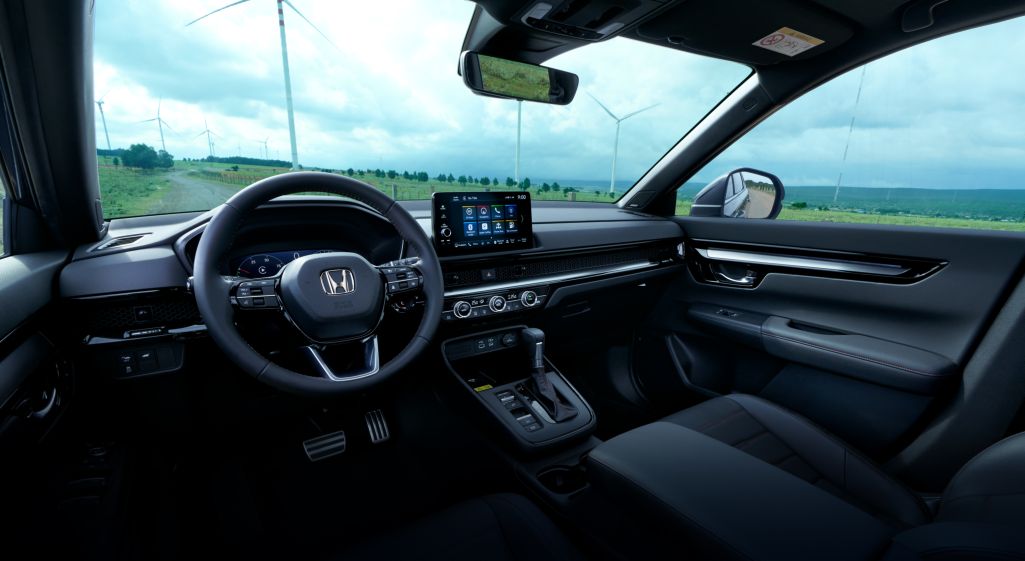 The car is powered by two engine options: Hybrid engine (5-seater version) and petrol engine (7-seater versions).
The first is the hybrid powertrain with a combination of a 4-cylinder gasoline engine, 2.0L capacity, and 2 electric motors, coupled with an eCVT gearbox, creating a total capacity of 204 horsepower and 335 Nm. Fuel consumption on the e:HEV variant is only 3.4 l/100km (in mixed road conditions).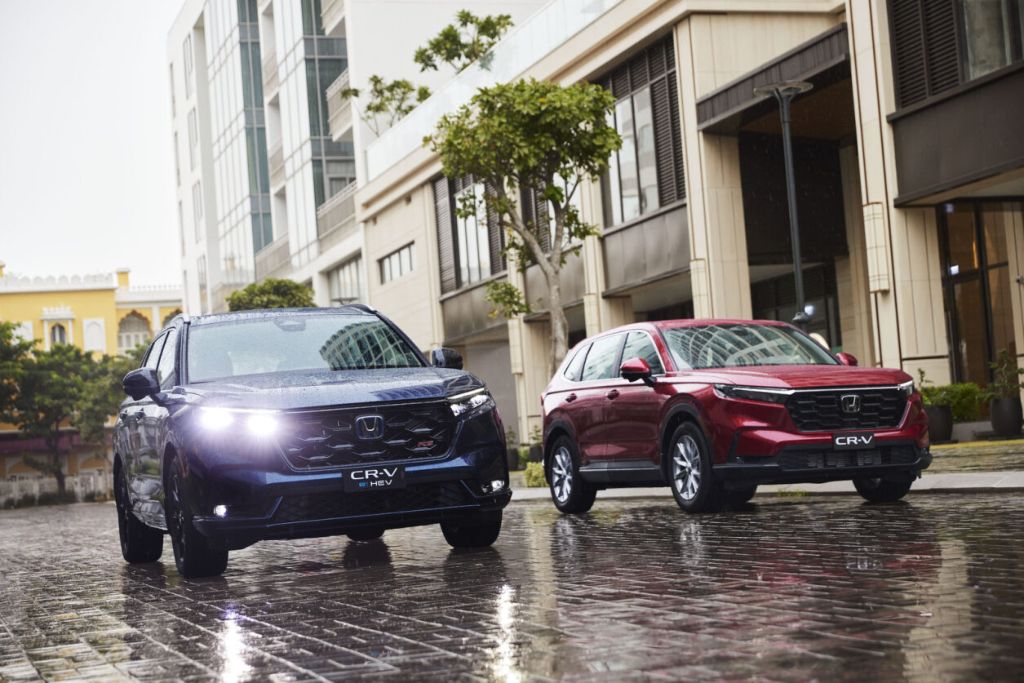 The second is the 1.5L VTEC TURBO engine, producing a maximum power of 188 Hp at 6,000 rpm and a maximum torque of 240 Nm in the range of 1,700 – 5,000 rpm. When accelerating from 100 km/h at high speed to overtake, the 1.5L VTEC TURBO engine creates a natural-aspirated engine feeling without Turbo lag.
In terms of safety equipment, the all-new Honda CR-V is diverse with 8 airbags, 360-degree camera, LaneWatch lane observation system, and adaptive cornering headlights. 
In addition, the car also owns an active safety technology package Honda Sensing including features such as collision mitigation braking system, adaptive headlights (applicable to petrol engine versions), or Adaptive Driving Beam (ADB) (applicable to the Hybrid engine version), adaptive cruise control system including low speed range, lane departure mitigation system, lane keep assist system, and forward vehicle notification system.
Haval H6 HEV
As a new "rookie" in the SUV/CUV C segment in Vietnam since the beginning of August, the Haval H6 HEV is considered a formidable opponent with outstanding features and fuel-saving hybrid engine.
Accordingly, the car is distributed with a single version, accompanied by a listed price of 1.096 billion VND.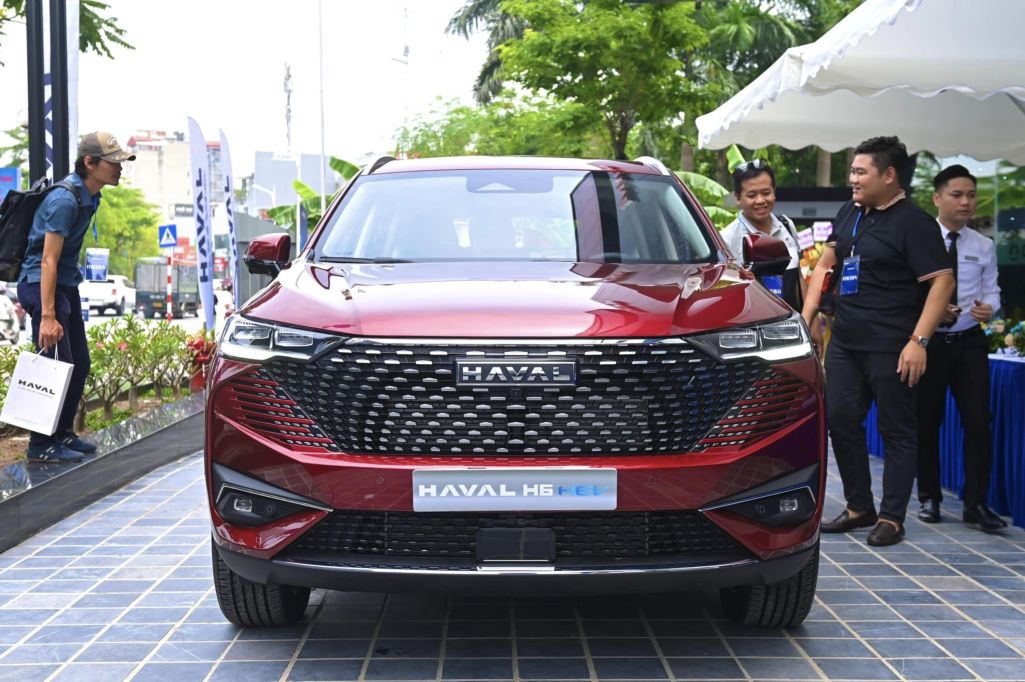 However, the brand factor and price have made this model not very popular. Despite being launched for about 2 months, the company has discounted this model twice to boost sales.
Accordingly, from now until October 31, customers buying the Haval H6 HEV will receive discounts of up to 2444 million VND. The price of the car is now only 852 million VND. This can be said to be the deepest discount since the car was launched.
The Haval H6 HEV has overall dimensions of length x width x height of 4,683 x 1,886 x 1,730 mm, and a wheelbase of 2,738 mm. 
The Haval H6 HEV has a modern and powerful design, with a strong aerodynamic appearance, thanks to its golden ratio design with impressive lines and sleek curves running along the body of the car.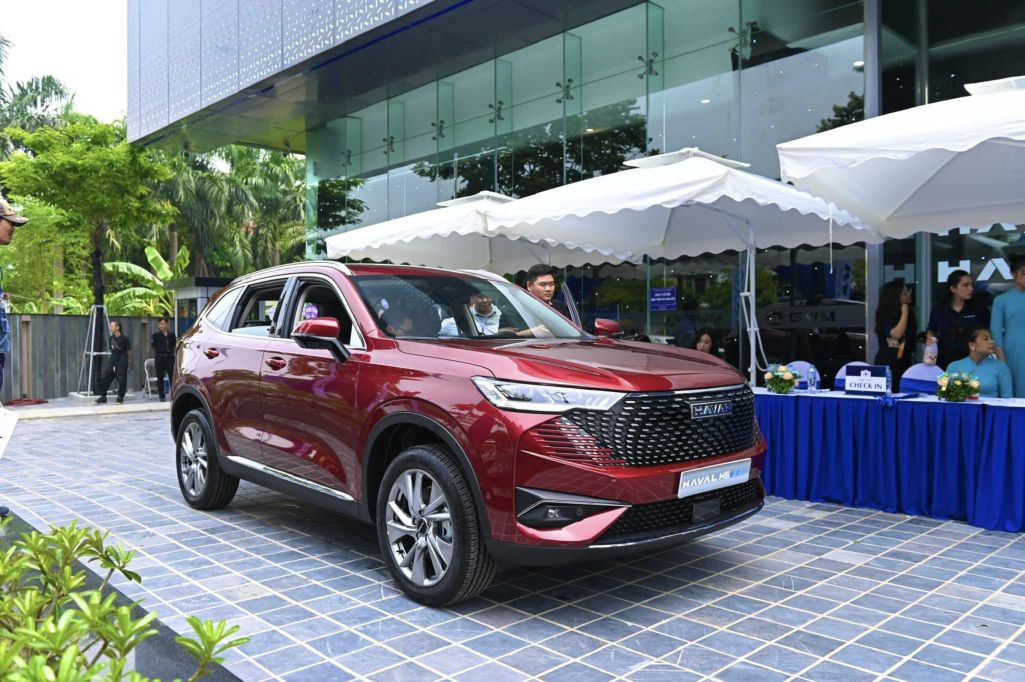 The grille takes inspiration from falling stars, connecting and expanding with three layers stacked in a classical geometric pattern, with high aesthetic value and feng shui significance of success and prosperity.
The front cluster has new LED lights with enlarged light projection lenses, with automatic height adjustment feature. The daytime running lights are also turn signals with a fashionable and impressive fang-shaped design. Completely new LED matrix headlights. The rear of the car is highlighted by the horizontally-shaped 3D LED taillights. The translucent taillights extend the visual width, blend with the red taillight covers, and the overall shape of the tail of the car creates a flexible and attractive appearance. The car uses sturdy 19-inch multi-spoke alloy wheels, with a sporty touch.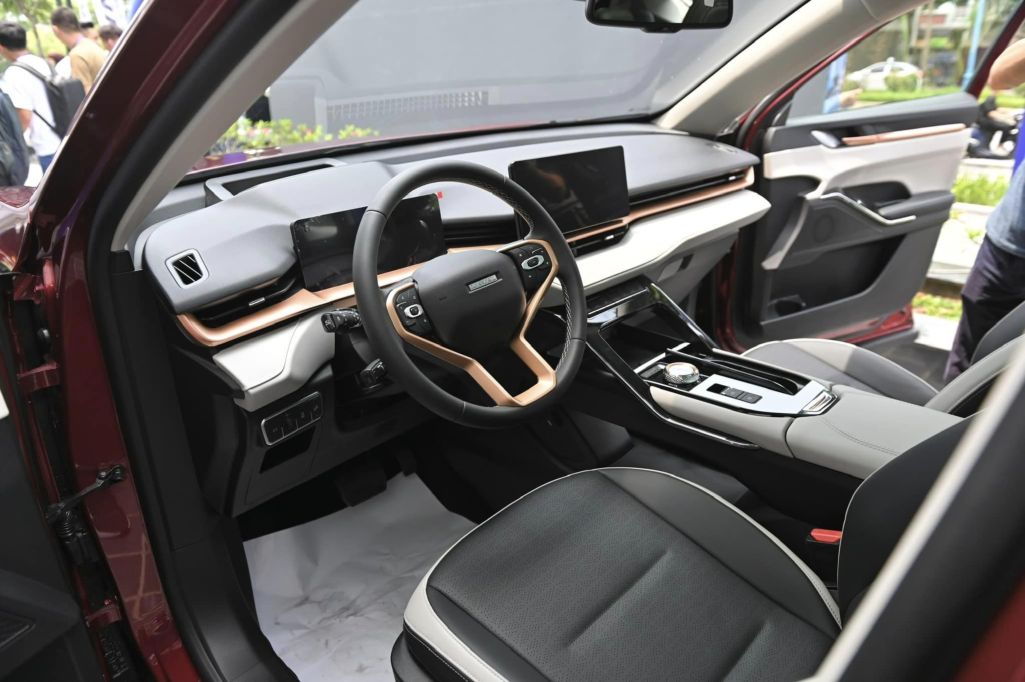 In terms of interior, the Haval H6 hybrid is designed in a minimalist style with a HUD screen on the windshield, a 10.25-inch multi-information display, and a 12.30-inch smart touch screen; three-spoke leather steering wheel with multiple function buttons with metal edging; electronically controlled gear lever with rotary knob…
Other notable features include: 6-way electrically adjustable driver's seat, 4-way electrically adjustable passenger seat, wireless charging, dual-zone automatic air conditioning, air filtration and ion generation function…
Providing power for the Haval H6 HEV is a 1.5L Turbo petrol engine combined with an electric motor that produces a total maximum power of 240 horsepower and a torque of 530 Nm, accompanied by a 7-speed dual-clutch automatic transmission, front-wheel drive system, and 4 driving modes (Standard, Sport, Economic, and Slippery Road). According to the company's announcement, the H6 has an average fuel consumption of about 5.5 liters of petrol per 100 km.
The car is equipped with advanced driver assistance features such as emergency steering, lane centering, lane keep assist incoporated in the collision avoidance and adaptive cruise control…
Subaru Forester
Subaru Forester is also one of the prominent models in the C-size SUV segment in Vietnam.
The car is distributed with 3 versions, including: 2.0 i-L priced at 969 million VND, 2.0 i-L Eyesight priced at 1.099 billion VND, and 2.0 i-S EyeSight priced at 1.199 billion VND.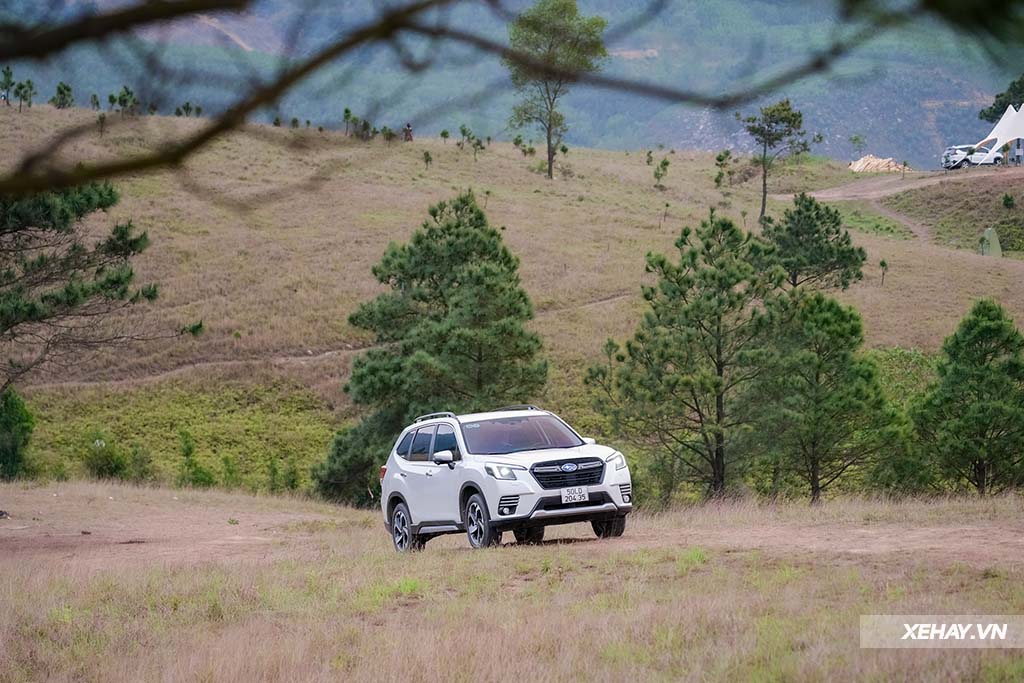 Introduced the facelift version in Vietnam since the end of 2022, Subaru Forester has a powerful and tough yet harmonious design. The highlight is the front with new headlights accompanied by refined daytime running lights, expanded grille, and similar front bumper. The rear and sides of the car remain unchanged, and the wheels are still 18 inches for the high version and 17 inches for the low version.
In terms of interior, the cabin of the 2023 Forester still has a traditional appearance with analog clocks behind the steering wheel, a central display screen, and a small screen displaying multiple operating information.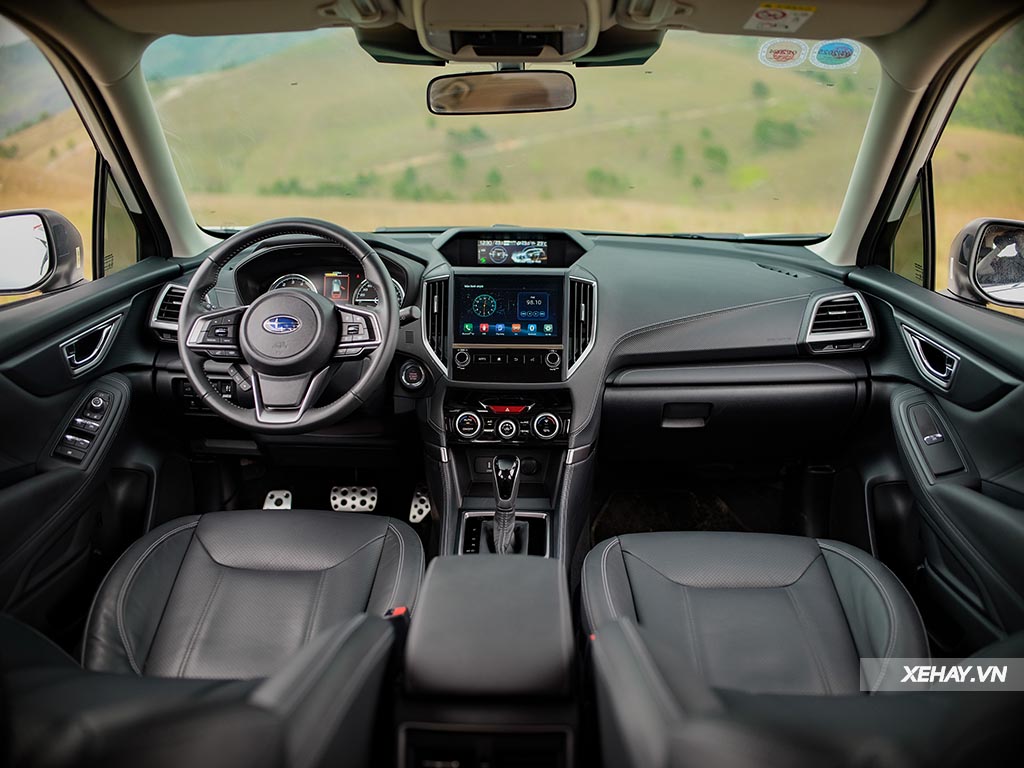 In addition, the car is equipped with LED lights in the main driving compartment for better lighting but less power consumption, and hooks on the rear in the luggage compartment to increase convenience in addition to the 4 hooks that are already available (perfect convenience for family adventures).
Providing power for the 2023 Forester is a 2.0L naturally-aspirated petrol engine, with a power of 154 horsepower and a torque of 196 Nm. It is paired with a Lineartronic (CVT) Continuously Variable Transmission with 7 simulated gears optimized for power distribution, acceleration, and fuel economy.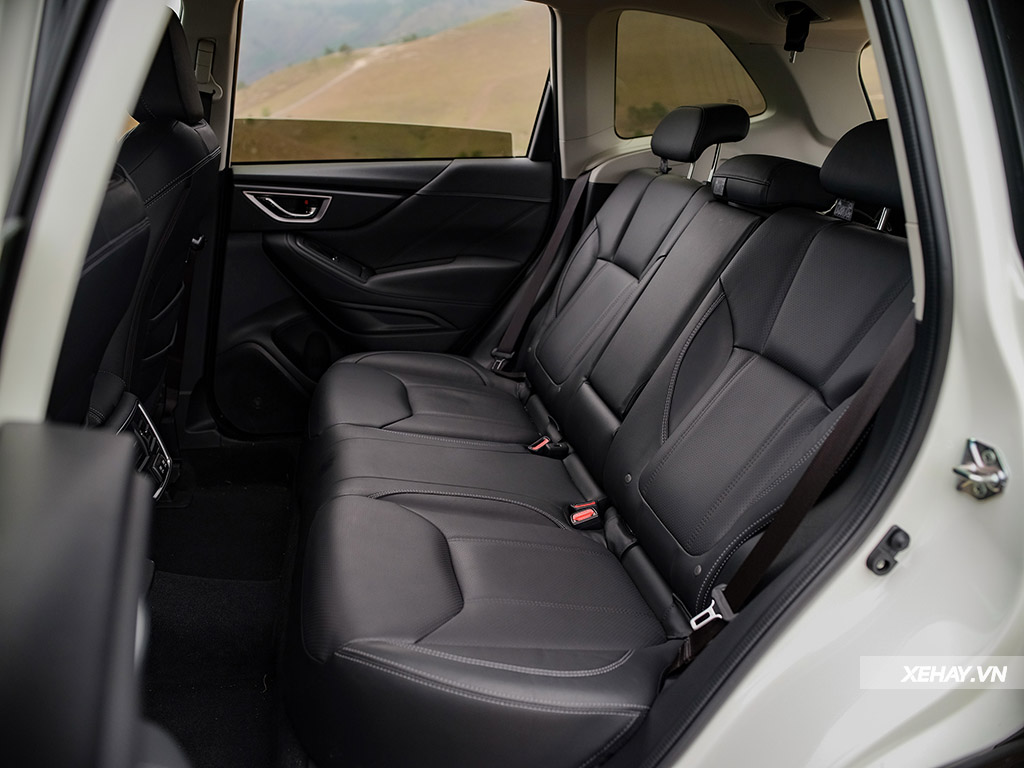 The Forester 2023 is equipped with Subaru's latest advanced driver-assistance system – EyeSight 4.0, including features such as automatic emergency steering, lane centering, lane keep assist integrated in the collision avoidance and adaptive cruise control…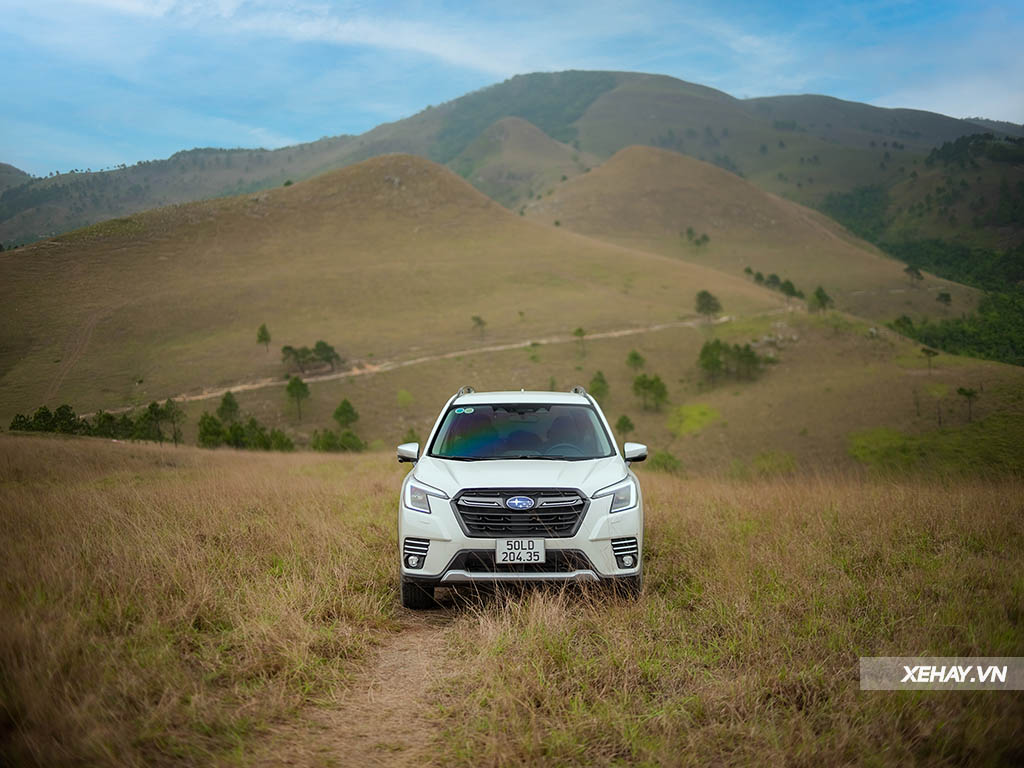 The car is equipped with the exclusive Symmetrical All-Wheel Drive (SAWD) 4-wheel drive system from Subaru for maximum stability and control, allowing the driver to travel safely on challenging terrains and road conditions.
Since its launch in Vietnam, Subaru has implemented many discount programs for Forester 2023. In October, customers buying the car will receive promotions such as: Comprehensive financial incentive package, 3 years of vehicle physical insurance fees with cash gifts. The total value of these incentives is up to 280 million VND. The price of Subaru Forester is now ranging from 969 to 1,199 million VND after discounts.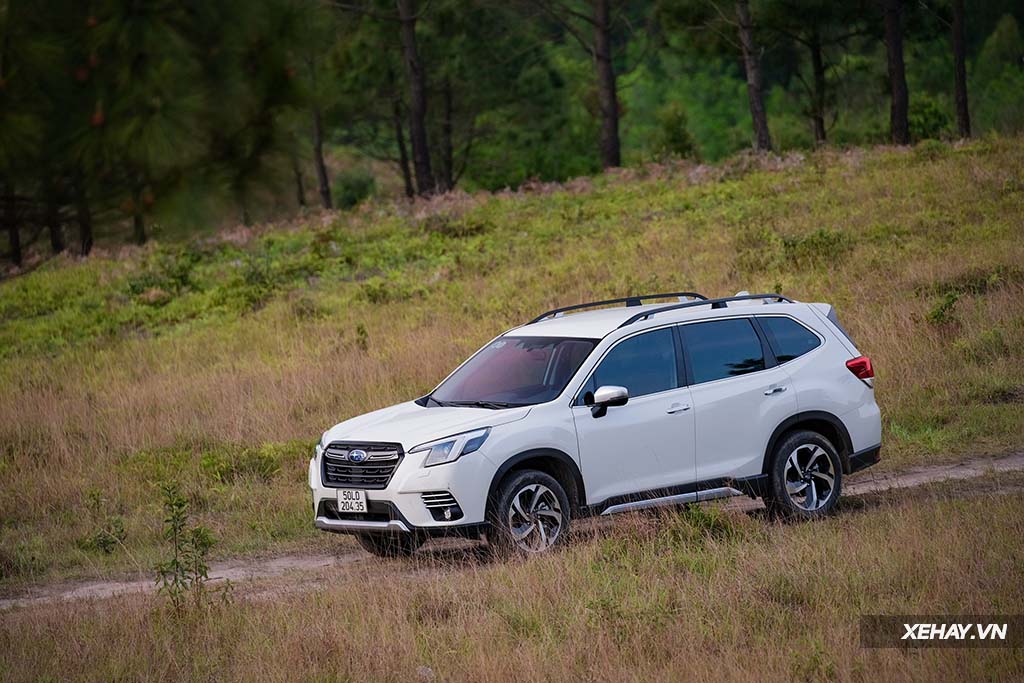 TH (Tuoitrethudo)