As rumored, billionaire Pham Tran Nhat Minh has officially put his "wind god" Pagani Huayra up for sale after acquiring the exclusive McLaren Elva.
After spending 190 billion VND to bring the McLaren Elva to his garage, billionaire Minh Nhua continues to stir up the car enthusiast community by announcing the sale of the only Pagani Huayra in Vietnam.
It is unclear how much this supercar will be sold for. All we know is that the Pagani Huayra was rumored to cost up to 78 billion VND when it first arrived in the country.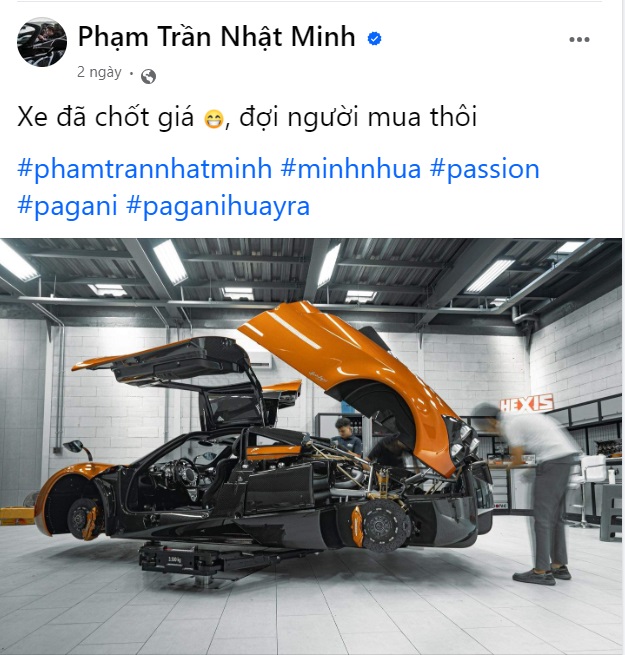 In reality, the only person with the ability and financial means to purchase the "wind god" from the billionaire plastic tycoon is likely the biggest car collector in Vietnam. However, it is unknown if this individual has any interest in the Huayra.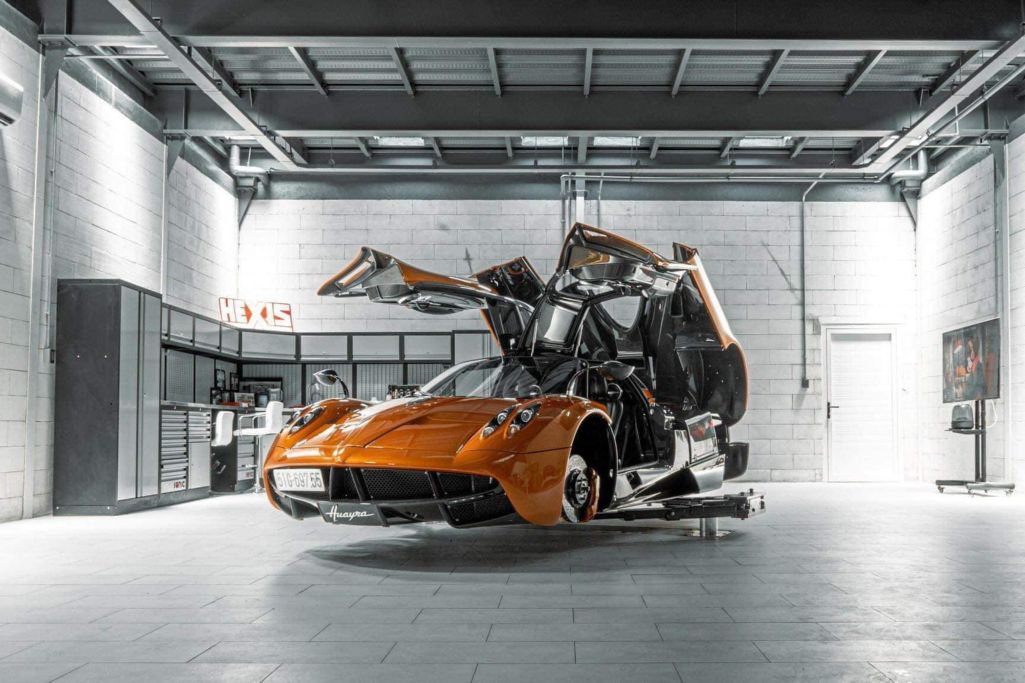 This is not the first time this business tycoon has "out with the old, in with the new." Previously, the plastic tycoon also bid farewell to the "speed king" Bugatti Veyron after the million-dollar Huayra arrived in Vietnam.
The Pagani Huayra made its global debut in 2013 with only 100 units produced worldwide. The car owned by Pham Tran Nhat Minh arrived in Vietnam in 2016, but it wasn't until 2018 that it was officially registered.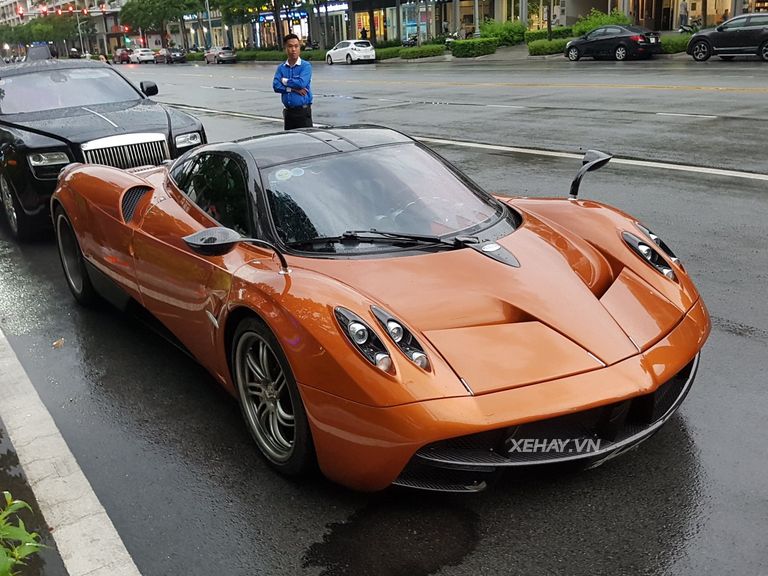 The Pagani Huayra is completely handcrafted with a carbon fiber body. It is considered a masterpiece of carbon fiber engineering with a total of 15 different types of carbon fibers used on the car.
The cockpit of the Pagani Huayra mimics the style of a fighter jet and is constructed from an aluminum and carbon fiber frame. The leather seats with adjustable knobs are located directly below the seating position.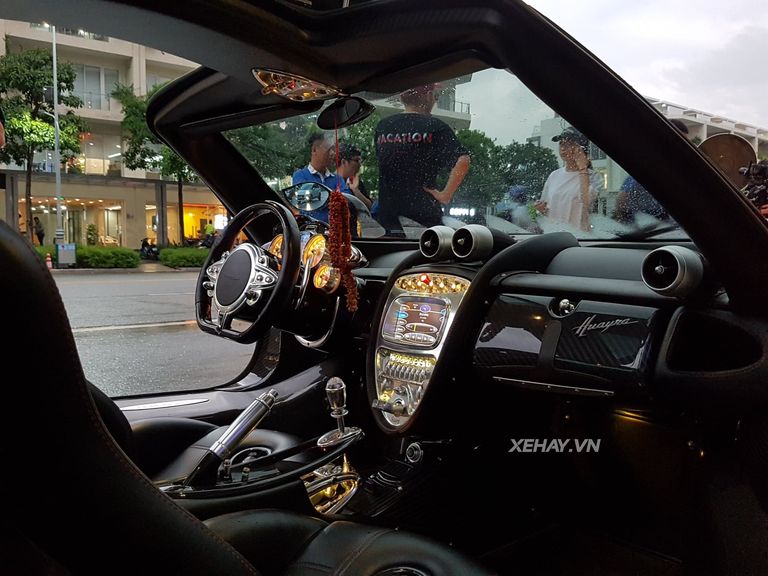 Behind the steering wheel is a multifunctional screen in the middle with 4 analog gauges. The accelerator and brake pedals are made of solid aluminum.
The gearbox of Pagani Huayra is one of the most unique creations in the automotive industry. It is composed of 67 different parts, and the company's engineers spent over 6 months fine-tuning the design to achieve the perfect feel and sound, maximizing the sensation of shifting gears.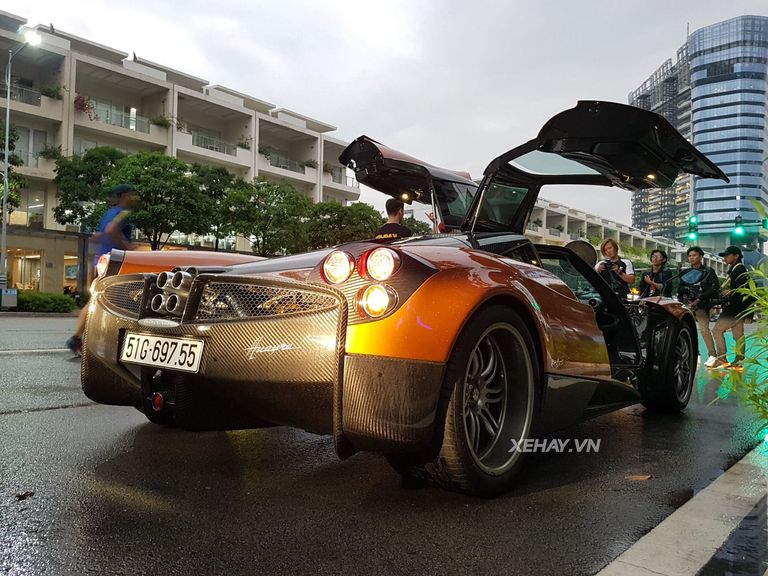 The Pagani Huayra is powered by a twin-turbocharged V12 engine with a displacement of 6 liters, code-named M158, producing 720 horsepower and a maximum torque of 1,000 Nm. The power is transmitted to a 7-speed sequential single-clutch transmission, allowing the car to accelerate from 0-97 km/h in 2.8 seconds.
TH (Tuoitrethudo)