The Skoda brand, a long-standing European car with a history, has officially launched in Vietnam and opened a nationwide dealer network.
One of the most concerned issues for consumers when considering buying European cars is after-sales service, warranty, repair and replacement parts.
An overview of the two Skoda models distributed in Vietnam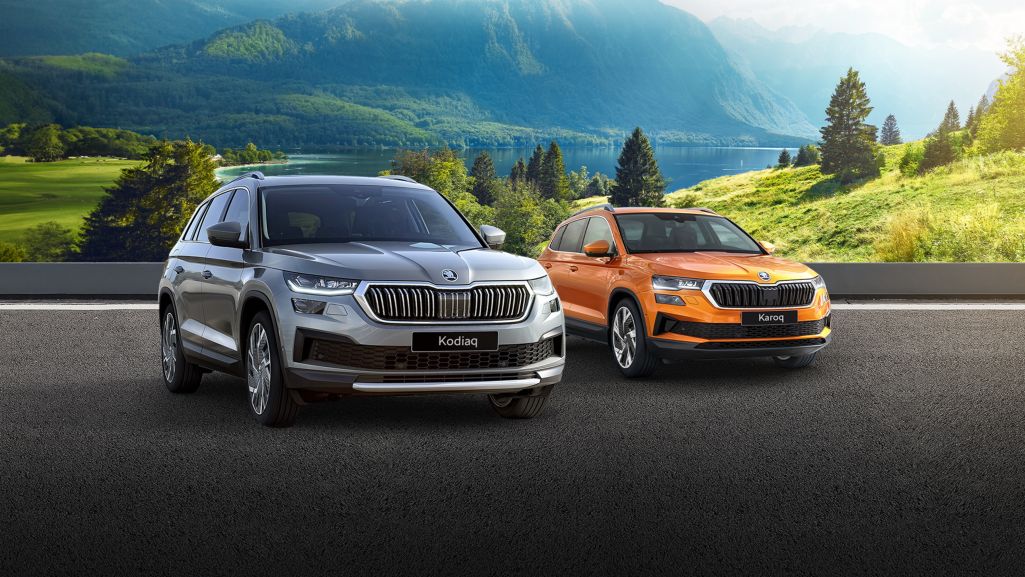 The two models being sold in Vietnam are Kodiaq (left) and Karoq (right)
Currently, Skoda Vietnam is distributing the Kodiaq (D-class 7-seater SUV) and Karoq (C-class 5-seater SUV) imported completely from the Kvasiny factory, Czech Republic.
Both models use the MQB chassis – the famous chassis structure of the Volkswagen Group. MQB is a breakthrough in the automotive industry, helping to synchronize the production process, improve longevity, and safety standards of the car. With European origin, both models undergo strict production and inspection processes before being shipped, bringing good performance, durability, and high safety.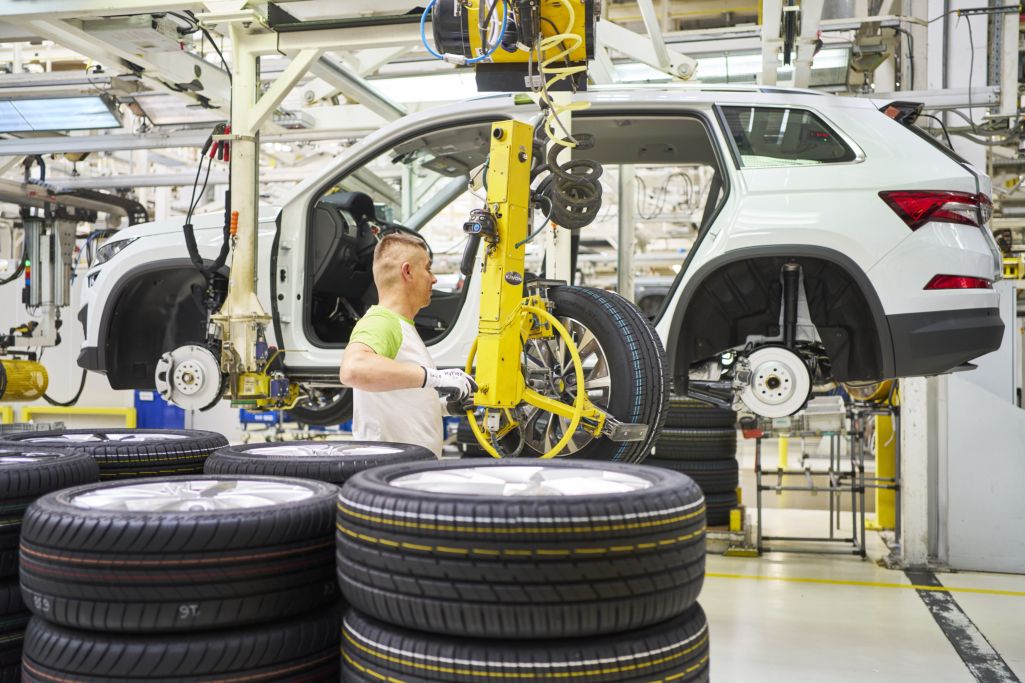 A Skoda car in the production process at Kvasiny before being imported to Vietnam
After-sales services when buying European cars
Remote repair shops, unavailable parts, long waiting times… All of these create barriers that make consumers hesitate when approaching imported European cars. With its dealership strategy, Skoda Vietnam shows its determination to break free from this prejudice.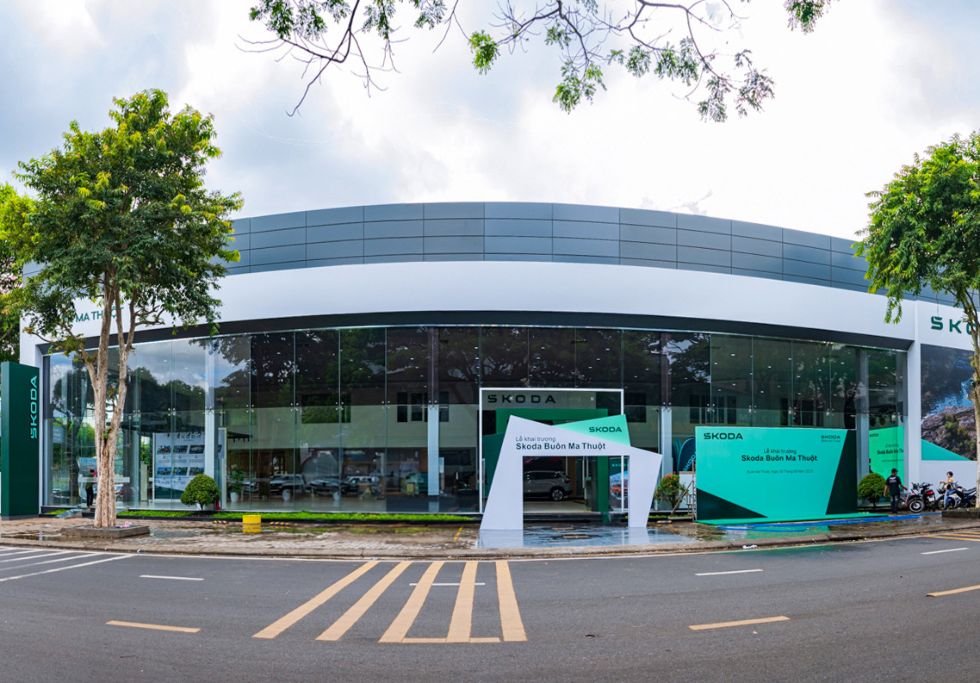 Currently, Skoda Vietnam has 5 dealerships in Vietnam, all providing functions such as sales, after-sales services (repairs, warranty, etc.) and providing genuine spare parts. In the next 5 years, Skoda Vietnam plans to develop a system of more than 30 authorized Skoda dealers nationwide.
Warranty policy
Skoda Vietnam currently applies a 3-year warranty policy with unlimited kilometers for all new vehicles purchased from the authorized dealer network (according to the official website of Skoda Vietnam). Customers of the company will receive warranty service at all authorized service centers nationwide.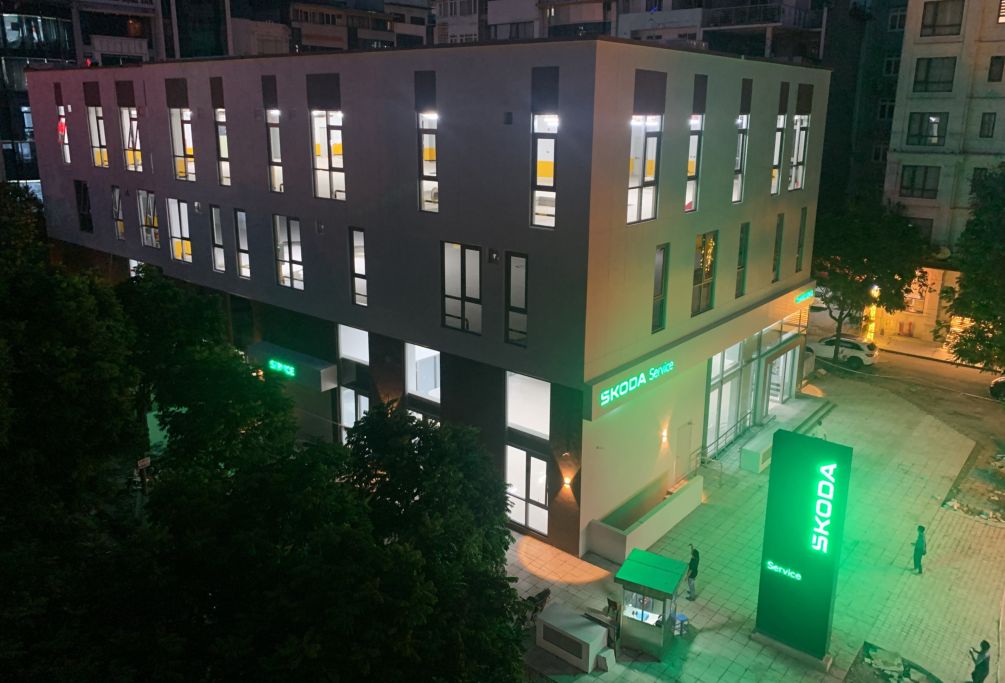 The authorized service center Skoda Thang Long in Cau Giay, Hanoi
With the current expansion rate of dealerships, this means that Skoda car owners can conveniently find repair shops in any area. According to calculations, the total duration of Skoda Vietnam's warranty coverage could be up to 8 years from the date of production.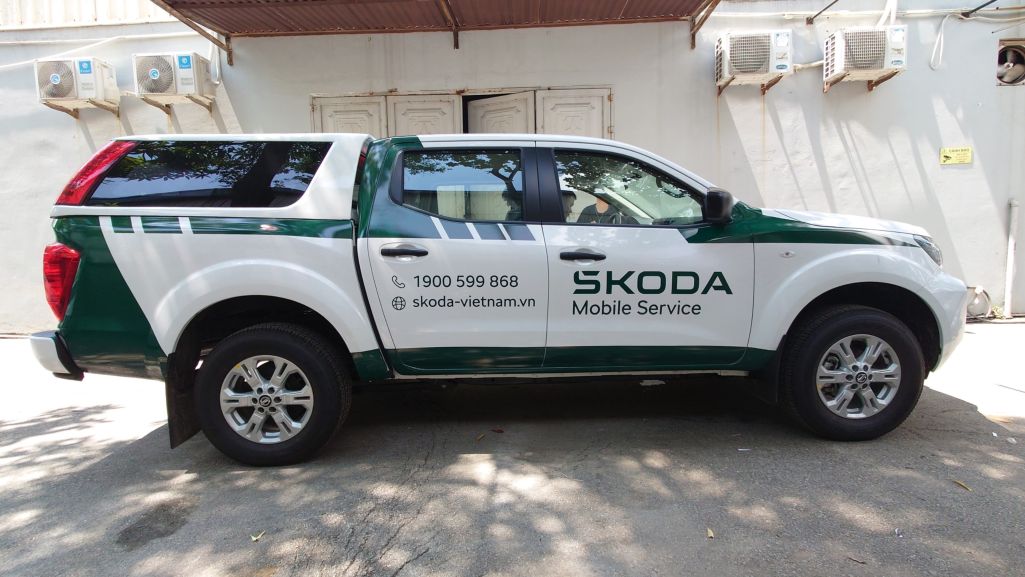 A mobile service repair vehicle – a service that Skoda Vietnam is promoting and implementing
In addition, Skoda Vietnam also plans to launch a mobile service repair service. The service is expected to be deployed in Hanoi and Ho Chi Minh City before expanding to dealerships nationwide.
Maintenance policy
The maintenance interval for Skoda cars is 7,500km or 1 year, depending on which condition occurs first. Among them, there is no 1,000km initial interval like most other car brands on the market. The average cost for a regular maintenance session is about 80% compared to competitors, with the lowest cost at around 2.7 million for the first time and about 5.8 million dong at the fourth time when reaching 30,000km.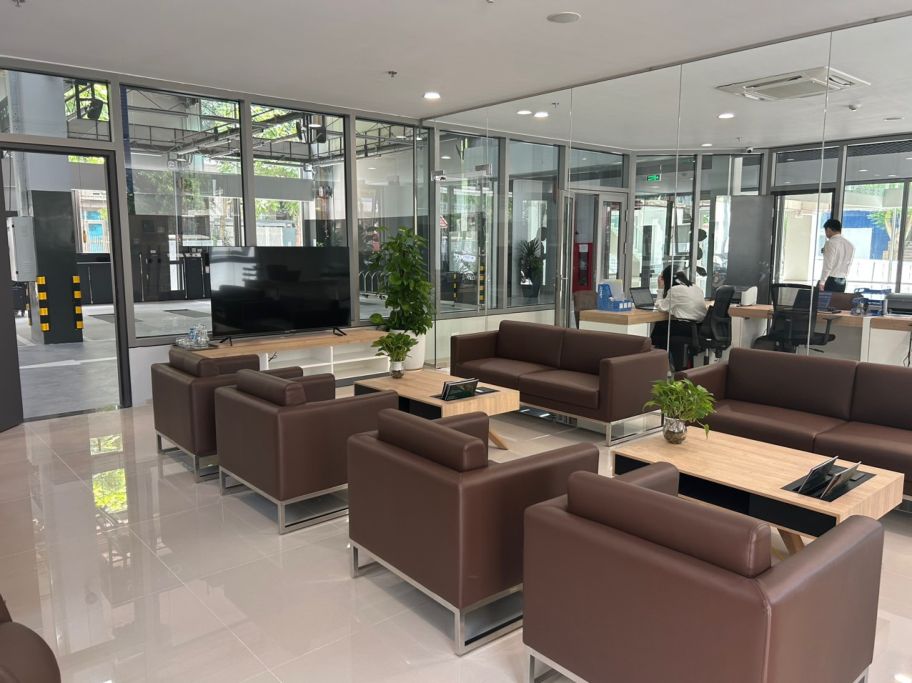 Waiting area at the authorized service center Skoda Thang Long
Replacement parts
The lack of available spare parts is a reality for many European car owners today. To address this issue, Skoda Vietnam plans to import and stock spare parts domestically to be ready for immediate use when requested by customers.
Skoda is one of 8 brands belonging to the Volkswagen Group and shares many platforms (including the MQB chassis) with other brands of the group. This can be seen as an advantage when Skoda can use 60% of the parts that can be used with some other European brands. This contributes to enriching the supply of replacement parts not only for Skoda but also for some owners of other European brands.
Skoda's authorized dealer system in Vietnam as of now:
In the northern region:
● Skoda Thang Long – Showroom:
○ Address: No.19, Le Van Luong Street, Nhan Chinh Ward, Thanh Xuan District, Hanoi
○ Phone number: 0986 453 466
○ Website: https://skoda-thanglong.vn/
● Skoda Tay Ha Noi – Showroom:
○ Address: Ruby Building, The Matrix One, No.1 Le Quang Dao Street, Nam Tu Liem District, Hanoi
○ Phone number: 0967 299 913
● Authorized service center Skoda Thang Long:
○ Location P-D6, New Cau Giay Urban Area, Dich Vong Ward, Cau Giay District, Hanoi
○ Service hotline: 0967 083 499
In the central and Central Highlands regions