Nicolas and Lee Begovich – Deputy Chairman of Hughes Aircraft, have donated 15 classic sports cars from the 1950s until now worth at least $10 million to CSUF. Most of these cars were purchased directly from the factory and have been preserved since then.
Among the 15 donated cars, the pair of Pegaso Z-102 coupe/cabriolet 1953 is the rarest, with only 84 of this type produced. It uses a 2.8L V8 engine with 168 horsepower, 216 Nm of torque, and a 5-speed manual transmission.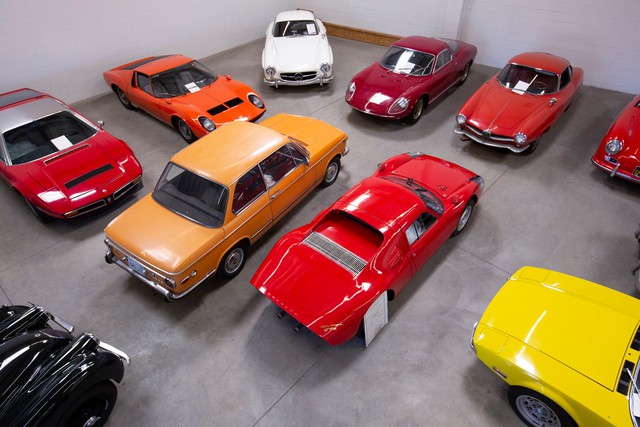 In addition, the collection also includes renowned models such as the 1952 Jaguar XK120, 1956 Porsche Speedster 1600 Super, 1956 Mercedes 300SL Gullwing, 1964 Alfa Romeo Giulietta Sprint Speciale, and 1964 Porsche 904 GTS.
Furthermore, the Lamborghini Miura 1969 and Ferrari Dino 208 GT4 1975 are the highlights of the collection. The ATS 1966, Maserati Bora 1974, and De Tomaso 1973 are the last European models to appear. The only two North American models are the 1962 Chevrolet Corvair Monza Spyder and the 1970 Camaro SS.
The donated cars will be auctioned by a third party authorized by CSUF to create a fund to support student research and improve university infrastructure, including a state-of-the-art laboratory.
Reference: Carscoops