After the customer failed to fulfill the financial obligation after bidding 32 billion VND, the Vietnam Auction Joint Stock Company officially put the license plate number 51K-888.88 up for auction again.
Accordingly, this super VIP license plate is re-auctioned right in the first hour frame from 8 – 9 am on October 21, along with more than 400 other license plates.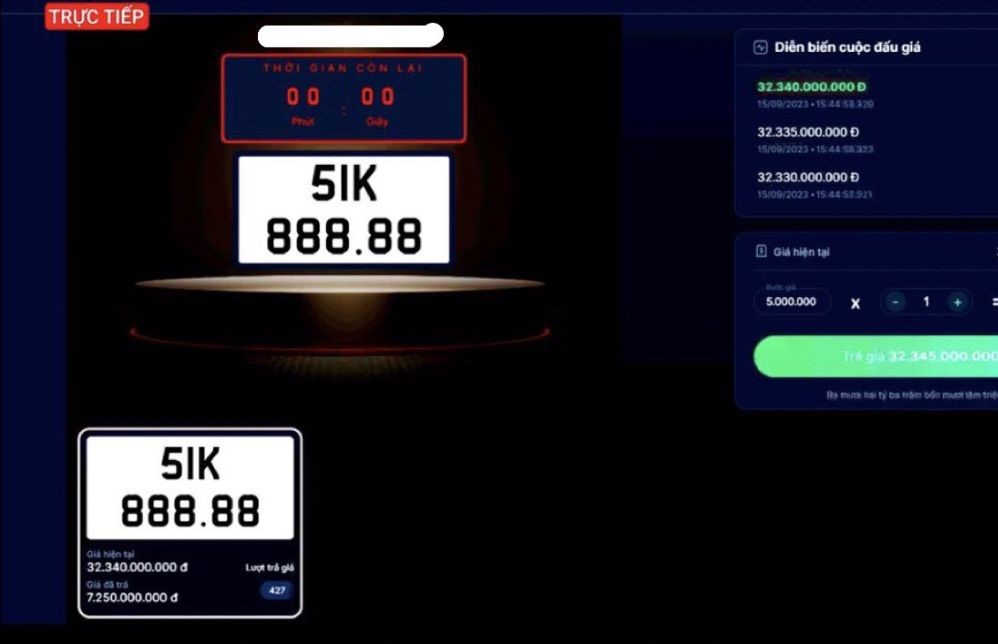 At the beginning of the auction, the value of the license plate 51K-888.88 was quickly pushed up. After 15 minutes, the highest price reached 8 billion VND.
At the end of the session, the amount paid for this VIP plate reached 15.265 billion VND, less than half of the previous price of 32 billion VND.
Earlier, on September 15, the Vietnam Auction Joint Stock Company held its first auction session, and 11 license plates were successfully auctioned for a total amount of 82 billion VND.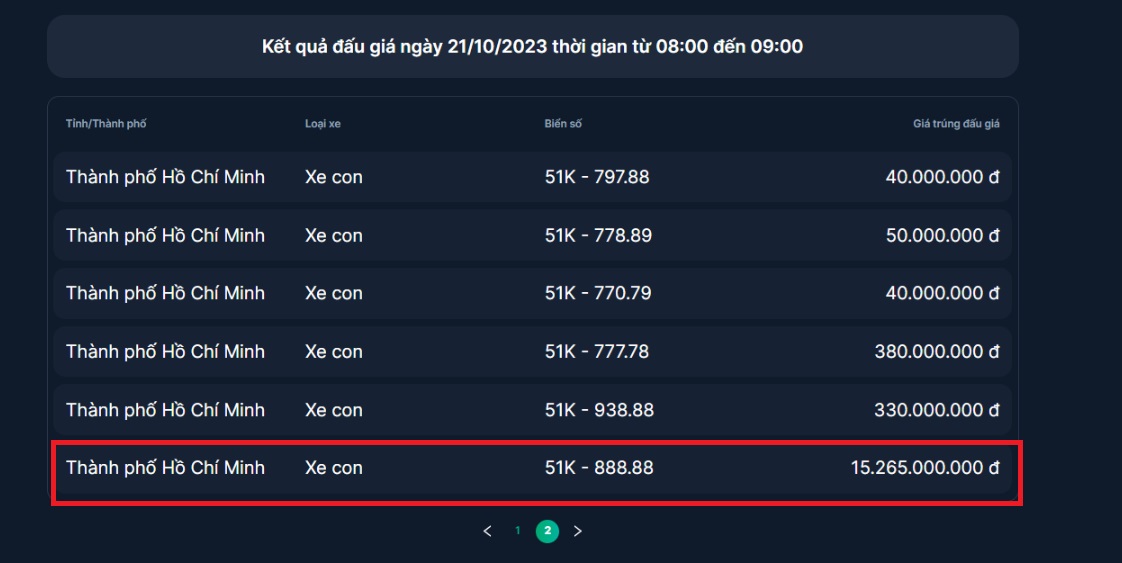 Among them, the "super beautiful" license plate 51K-888.88 was auctioned for 32.34 billion VND by a "big shot", and the highest winning bid for the 30K – 555.55 plate (Hanoi) was 14.12 billion VND. It is known that the person who won the auction for the two "super beautiful" license plates 51K-888.88 and 30K-567.89 is a "big shot" from Thanh Hoa province.
However, after the 15-day period from the date of winning the auction was announced, this person still did not fulfill the financial obligation. Therefore, this license plate is once again put up for auction in the following sessions.
TH (Tuoitrethudo)