When it comes to travel, Italy is always famous for its harmonious blend of natural landscapes and unique and bold architectural structures. Mentioning this shoe-shaped country, one can easily think of masterpieces like the leaning tower of Pisa, the Roman square, the Roman Colosseum, the Vatican City, or the Pantheon.
However, in Conegliano, a small town in northeastern Italy, there was also a very interesting and strange tourist attraction: a car parked in the same spot for 47 years, becoming an attractive destination for many domestic and foreign tourists.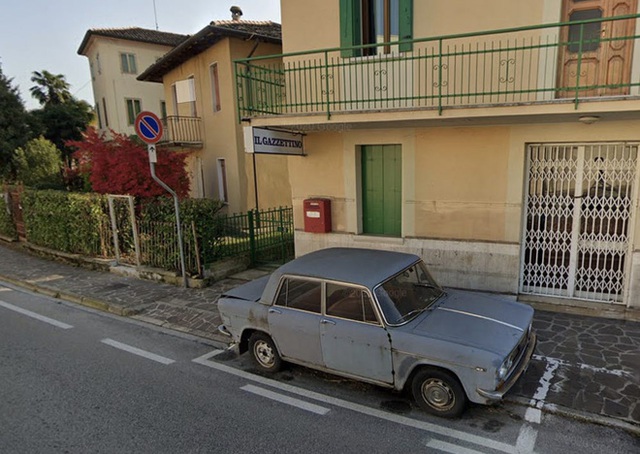 The car "resting" in the same spot for nearly 5 decades has become a famous tourist attraction in Italy.
That is the 1961 Lancia Fulvia car owned by Angelo Fregolent (94 years old), parked in front of his and his wife Bertilla Modolo's newsstand since 1974. Sharing with Il Gazzettino, Fregolent said: "I have been running this newsstand with my wife for the past 40 years, who is 10 years younger than me. When I started my business, I came up with the idea of parking my Lancia Fulvia in front of the store so that I could easily unload the piles of newspapers from the car trunk that the deliveryman brought and carry them into the house." Modolo even jokingly remarked that Fregolent considered this car his second wife.
After retiring, the couple left the car in the same spot, and since then it has become a very attractive tourist spot. Local residents and tourists began taking pictures of themselves with the Lancia Fulvia, making it go viral on social media and becoming more and more well-known.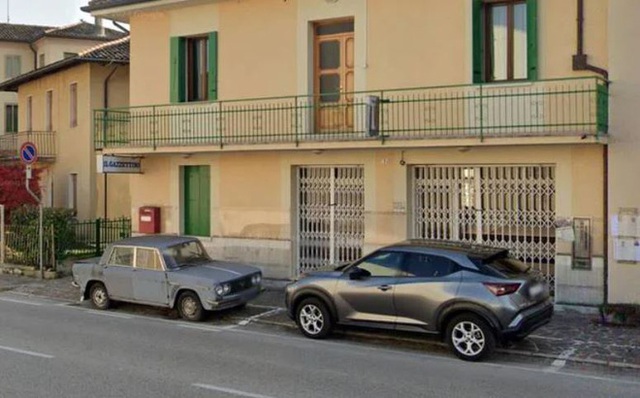 The Lancia Fulvia has been associated with the newsstand of Angelo Fregolent and his wife for the past 47 years.
However, on October 20th, the local police decided to move this car to another location to make way for pedestrians and avoid traffic congestion. Now, Mr. Fregolent's "car" has been moved to the Auto e Moto d'Epoca Motorshow exhibition, where it is displayed alongside many other vintage cars.
Mirror reports that after the exhibition ends, this car will be repaired and continue to "move house" to the garden in the Cerletti Enological school, across from the Fregolent couple's house.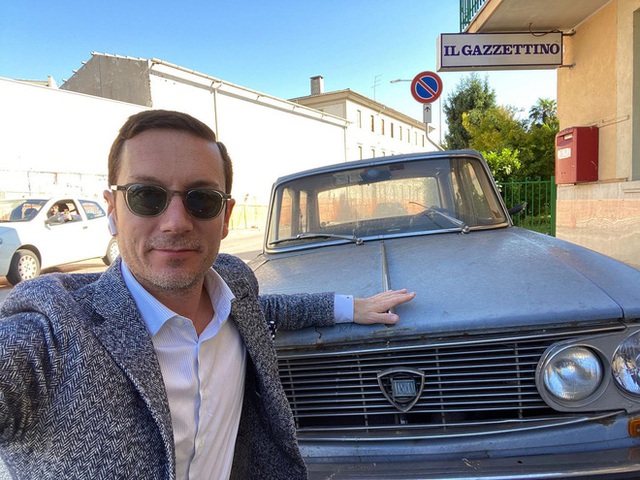 Even Piero Garbellotto, the candidate for mayor of Conegliano, couldn't resist the allure of this unique car.
The Fulvia model was designed by Piero Castagnero and became famous in the world of sports racing after appearing and successfully competing in the International Rally Championship in 1972.
According to Insider