Recently, Toyota Vietnam has announced the total sales in September 2023 reaching 4,295 units (including Lexus vehicles).
According to the report, the nationwide sales of Toyota models reached 4,118 units, including 2,749 domestically assembled cars and 1,369 imported vehicles. The Vios model is among the top 10 best-selling cars in the market with 1,496 units sold.
From now until October 31, 2023, Toyota Vietnam and its dealer network will continue to offer a 50% reduction in registration fee for the Vios model (Please contact your nearest dealer for more information). The program applies to all customers who complete the full payment and the dealer issues a VAT invoice during the program period.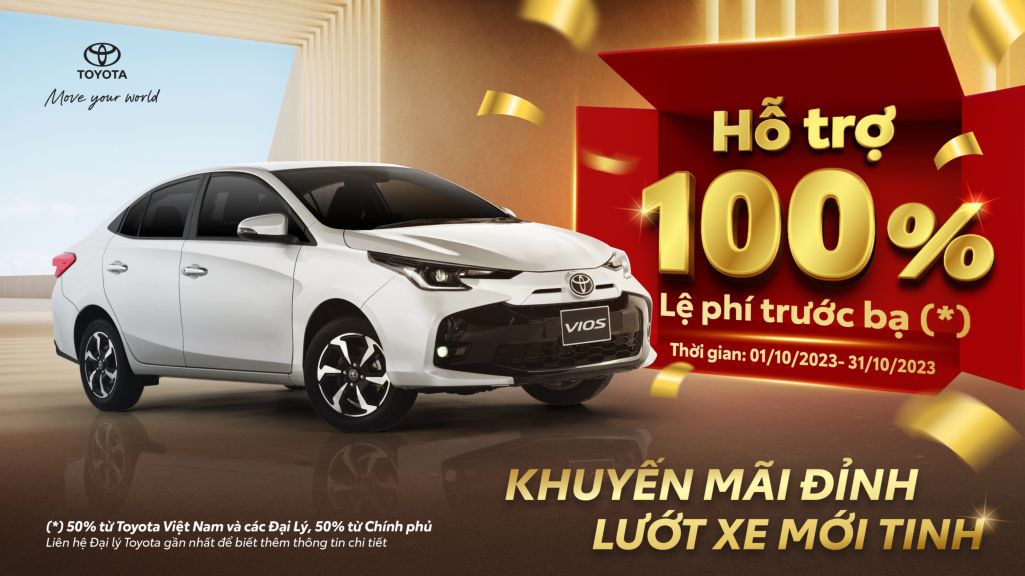 With the incentives from Toyota combined with the government's support policies for domestically manufactured and assembled cars, customers have a better chance than ever to own a Vios with a 100% exemption from registration fee.
In September, Lexus has brought a new experience to 177 customers, with a total accumulated sales since the brand's introduction in Vietnam reaching 11,725 units.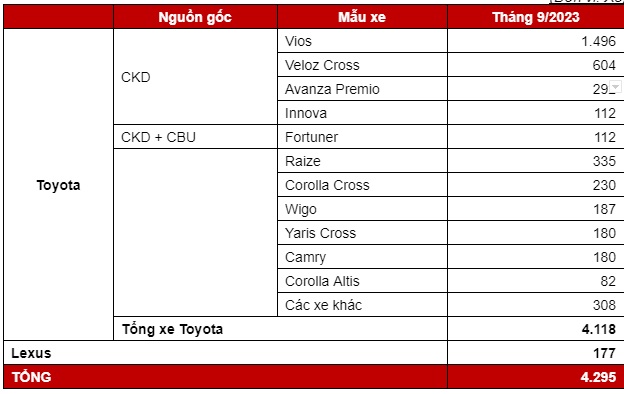 TH (Tuoitrethudo)