Land Rover Defender is not only one of the best off-road vehicles today but also quickly asserts its position as a prestigious icon similar to its rival Mercedes-Benz G-Class. Recently, Mansory has released a tuning package for Land Rover Defender with main upgrades focusing on aesthetics, along with engine enhancements.
The new modified Defender is called Land Rover Defender V8 Black Edition. True to its name, this model is completely finished in black. In addition, Mansory has created an impressive new bodykit for the Defender, including a black redesigned grille and added new air intakes.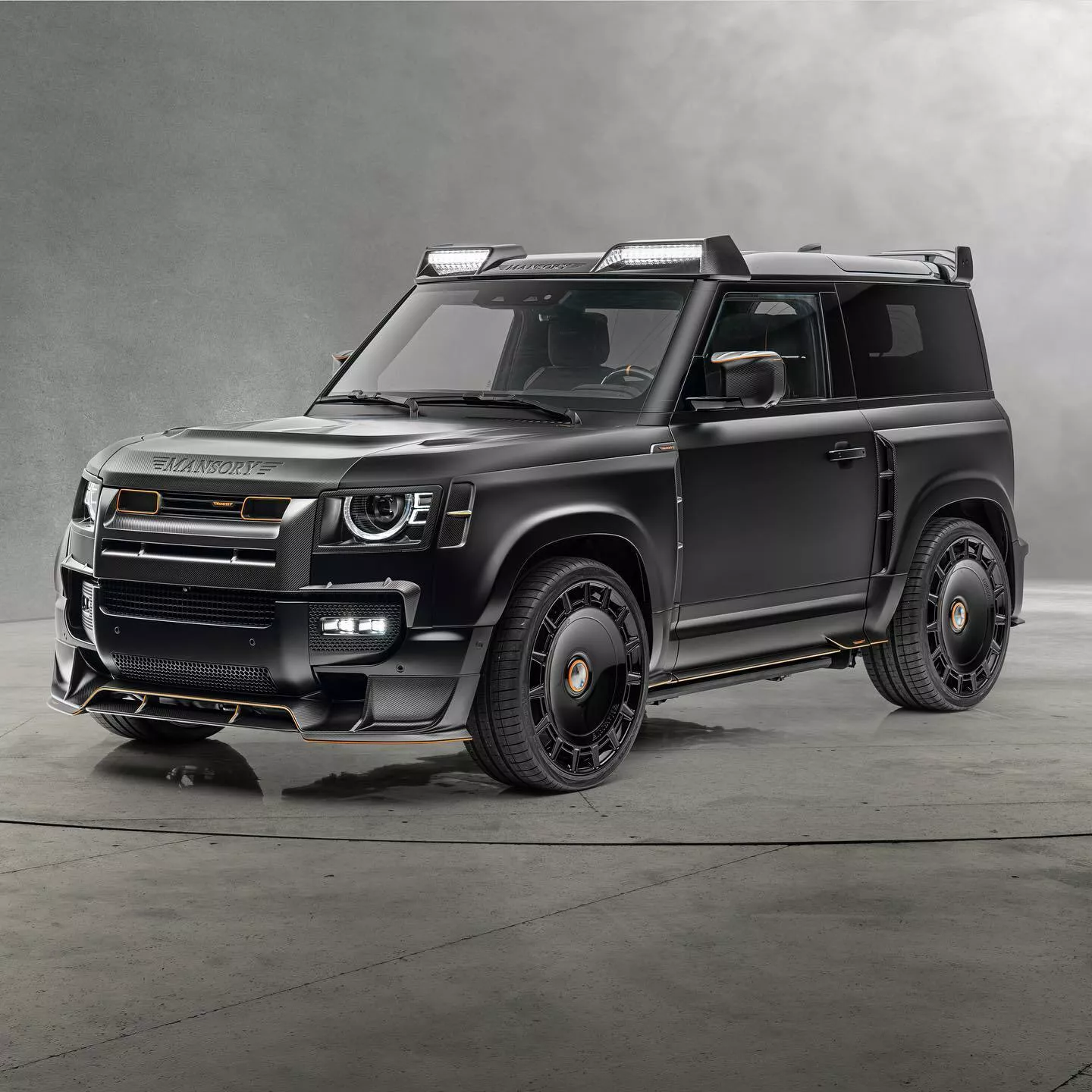 Other notable upgrades include prominent air vents and new LED fog lights. Mansory has also added orange/bronze decorative accents to the Defender, along with a lightweight carbon fiber hood with a large Mansory logo. The rooftop also features additional LED lights.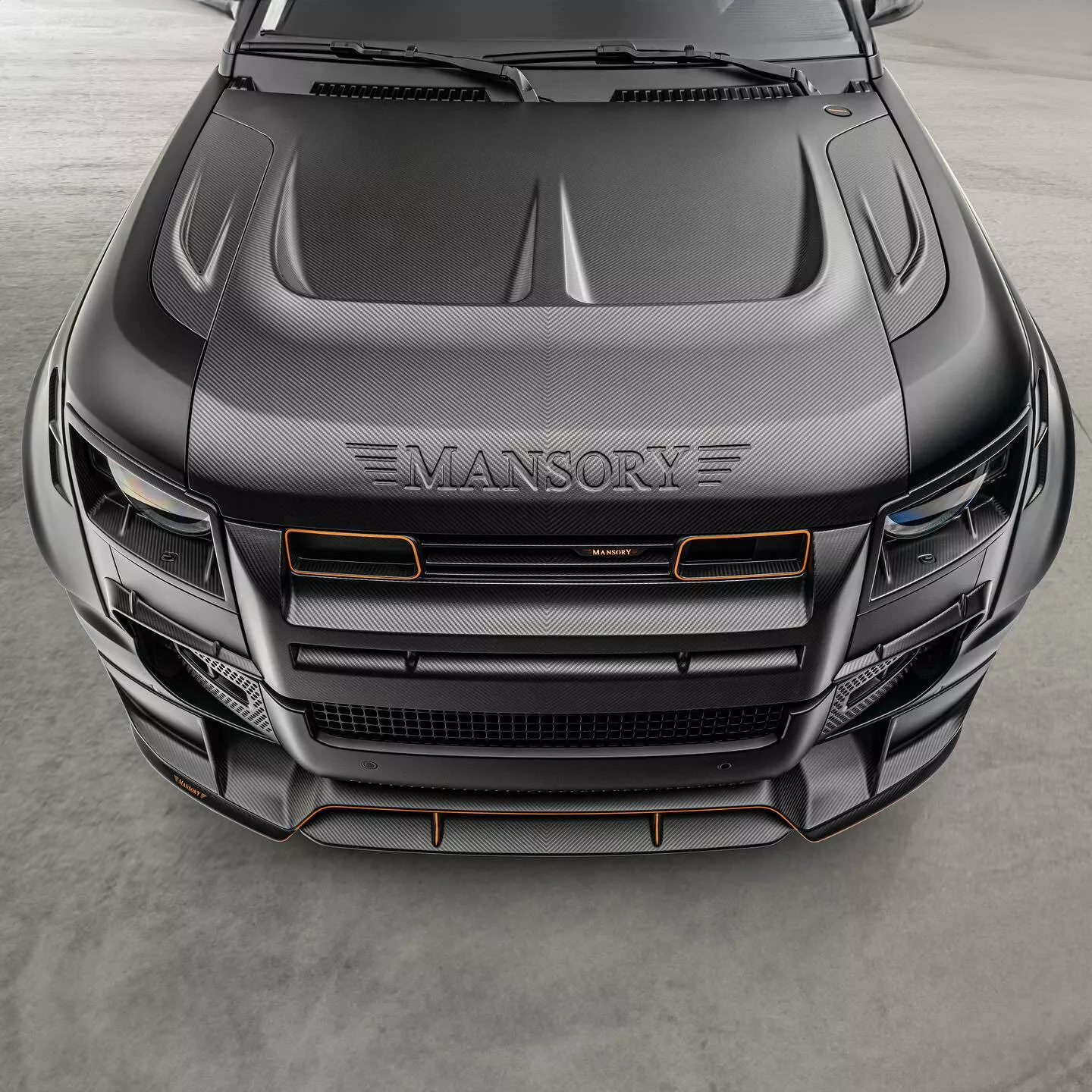 On the sides of the vehicle, we can see the impressive black 24-inch wheels wrapped in 295/30 tires. However, these wheels and tires are only suitable for flat roads rather than off-road terrains.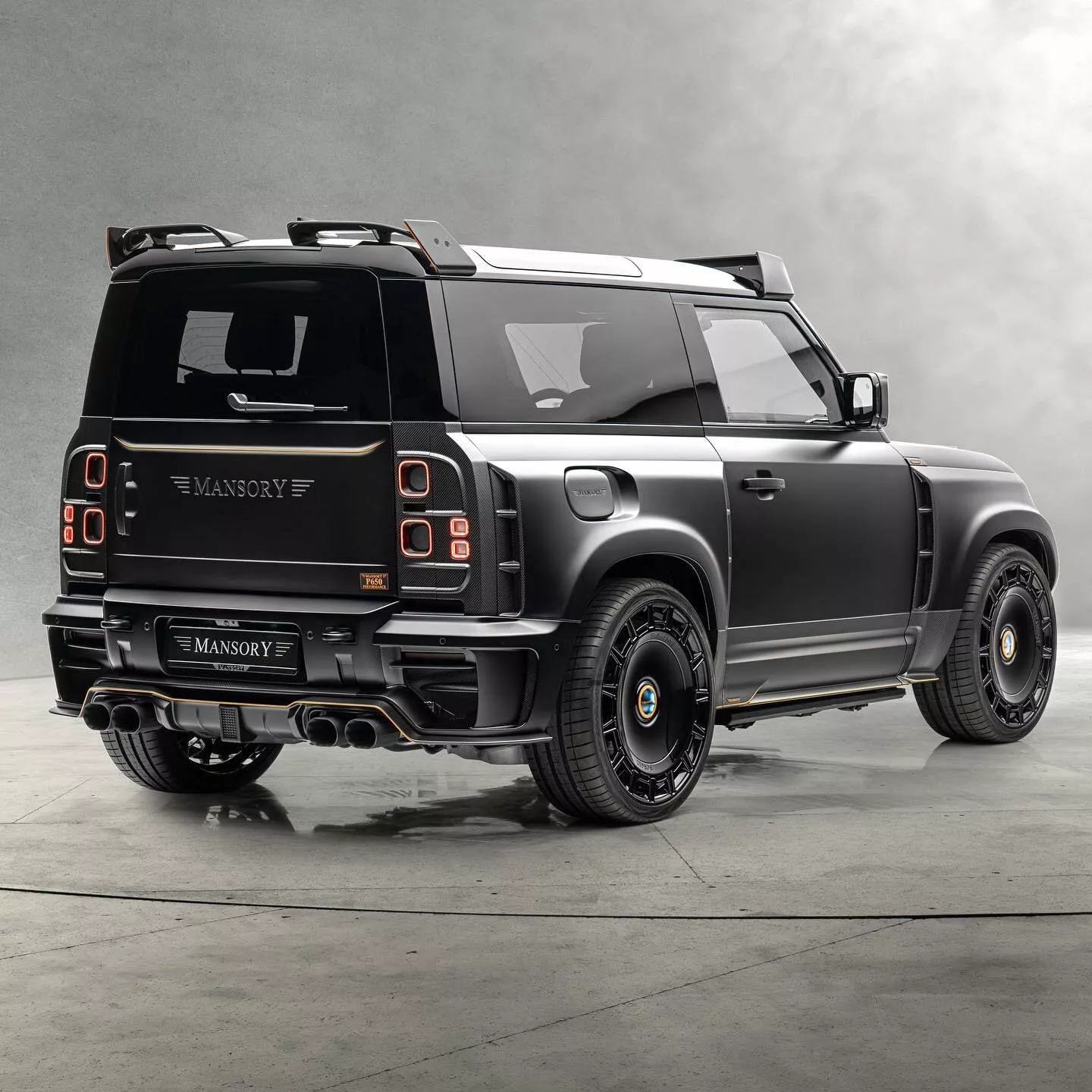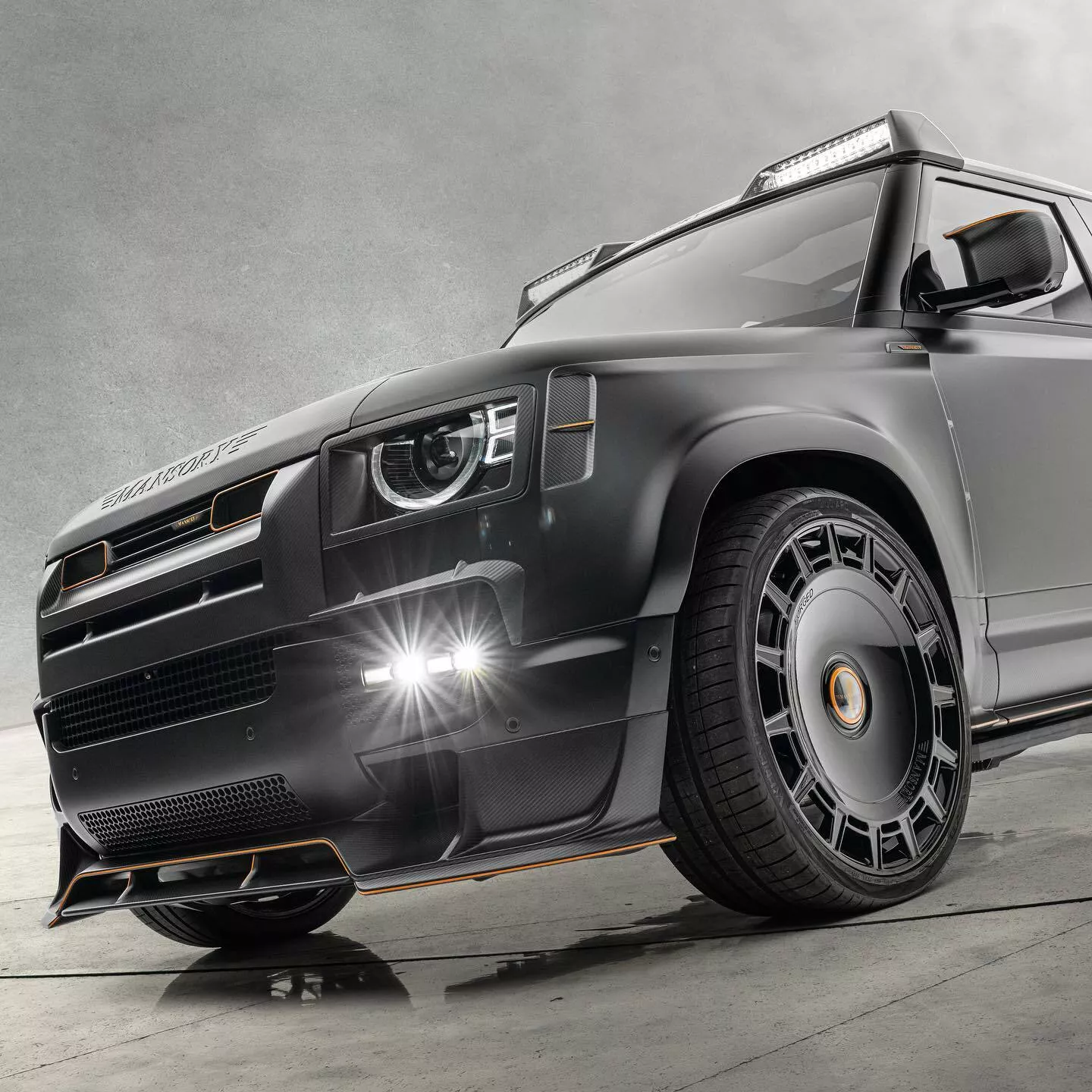 Notable highlights at the rear include the double rear spoilers mounted on the tail, the new more aggressive diffuser, and a sporty quad exhaust system…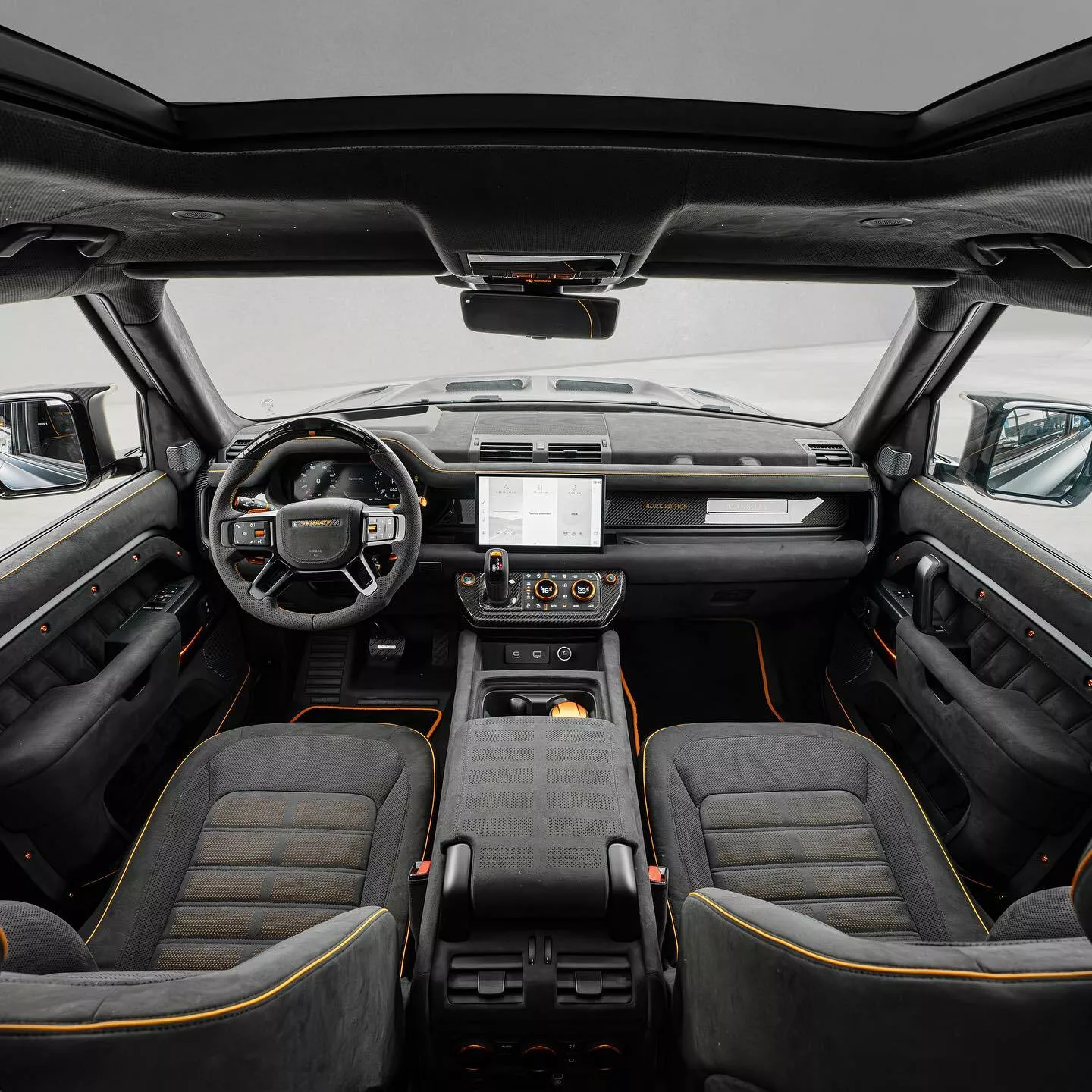 The interior of the vehicle has also been refined. Soft black Alcantara material is used to cover the seats, dashboard, center console, and headliner. Meanwhile, contrasting orange stitching adds accents to the cabin.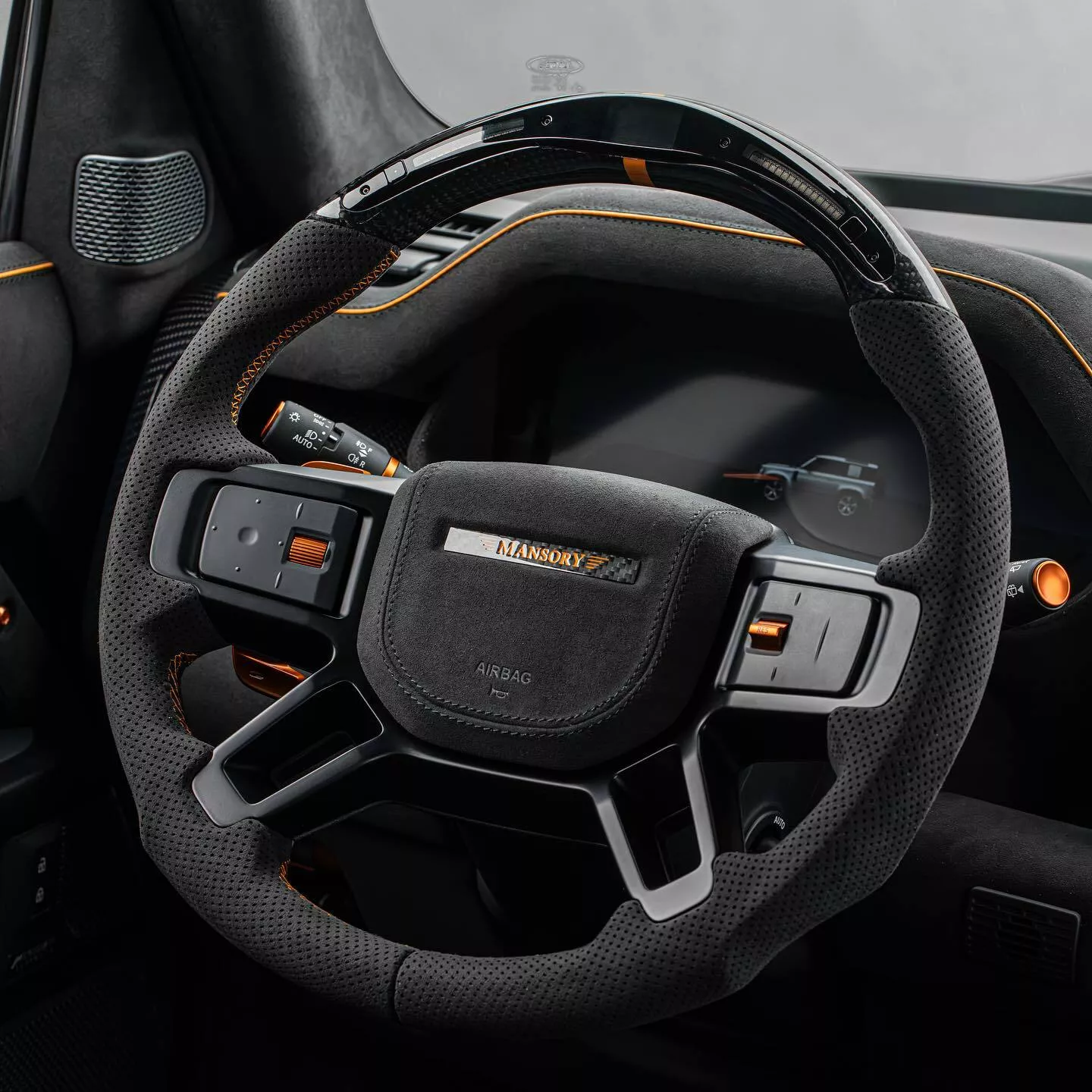 Notably, the ceiling of the Land Rover Defender is made by Mansory according to the Rolls-Royce starry sky theme.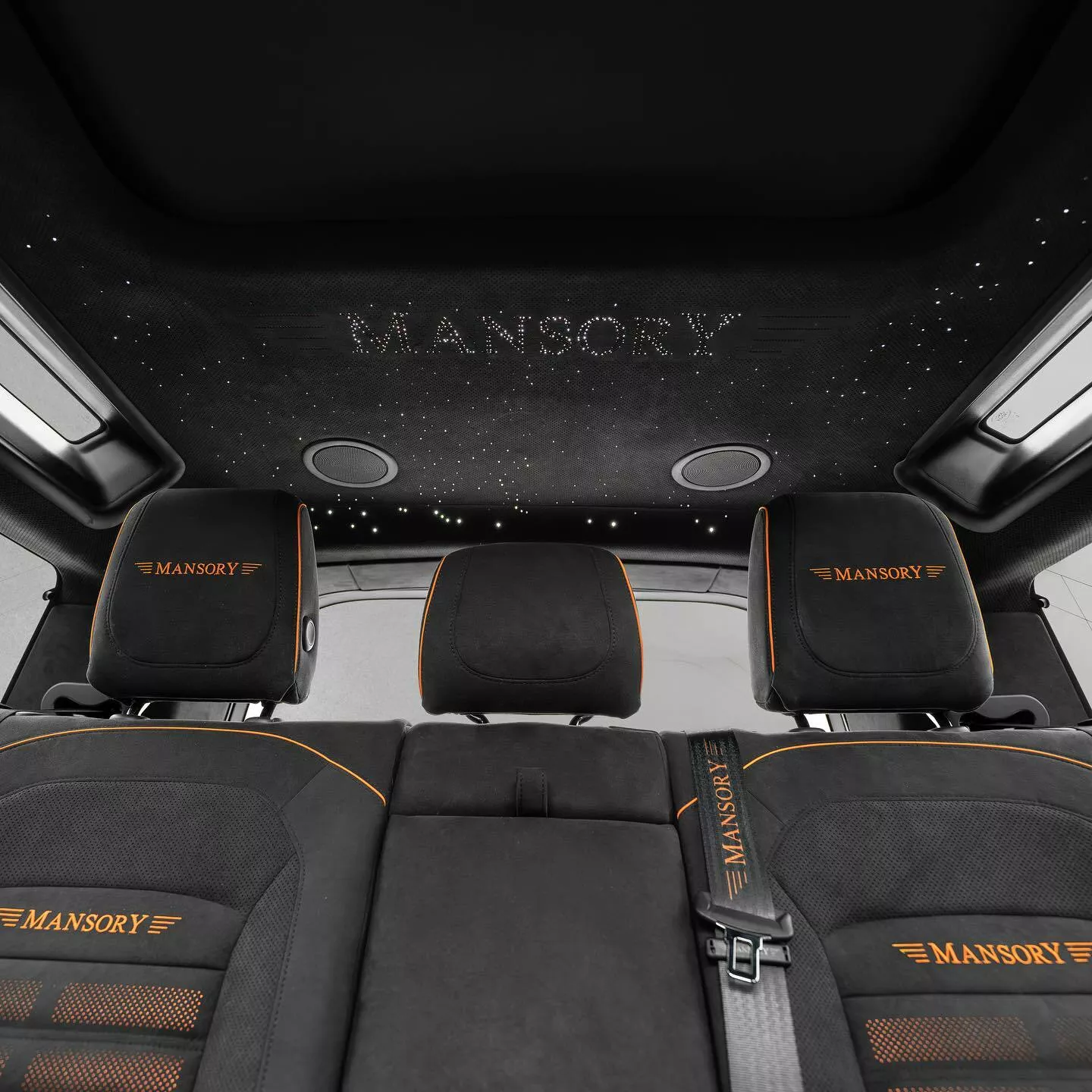 In addition, the vehicle has received a series of upgrades for its 5.0L V8 engine, increasing power output to 650 horsepower and maximum torque to 870 Nm. This power allows the car to accelerate from 0-100 km/h in 4.7 seconds before reaching a top speed of 250 km/h.
Trang Nguyen (Forum.autodaily.vn)