Introducing the BMW Concept Ninety, a collaboration between BMW Motorrad Design and Roland Sands Design. The Concept Ninety will be displayed alongside other classic BMW motorcycles at the Concorso d'Eleganza Villa d'Este 2013 event in Italy from May 24-26.
Overall, the BMW Concept Ninety takes design cues from the classic R90S. Similar to the R90S, the Concept Ninety features small fairings and a Daytona orange paint scheme.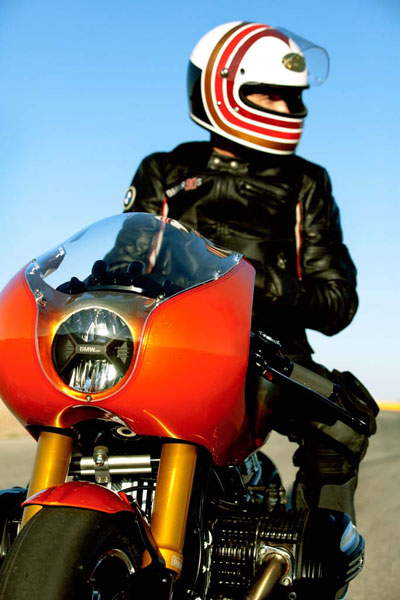 The front fairing surrounds a round LED headlight, a departure from the R90S which used a Halogen headlight.
The entire body is crafted from smooth aluminum. From a side view, the fairing, fuel tank, and tail section evoke an aircraft wing cross-section. This effect is accentuated by the black engine block underneath.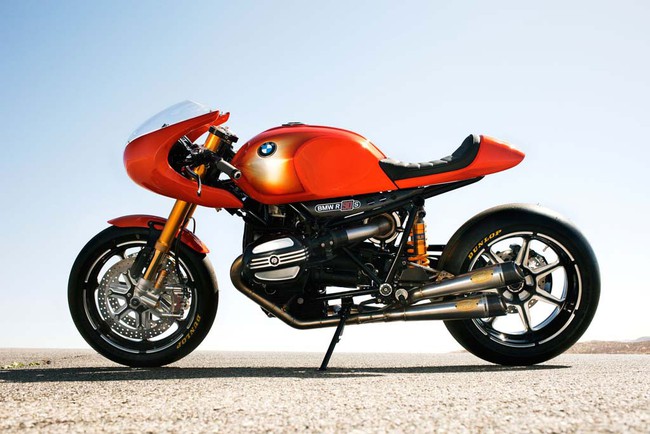 The modern touch of the BMW Concept Ninety is the instrument cluster. Specifically, the Concept Ninety features an LCD screen with an orange backlight. Additionally, the bike comes with modern features such as ABS (anti-lock brake system).
Meanwhile, Roland Sands Design produces a range of accessories specifically for the BMW Concept Ninety, such as engine covers, valves, and wheel rims. The exhaust system, brakes, clutch lever, Paralever swingarm, and air filter under the seat are also products of Roland Sands Design.
Previously, the R90S was one of the fastest motorcycles of the '70s. According to BMW, the R90S had a top speed of 199 km/h. Racer Reg Pridmore won the AMA championship with the BMW R90S.
Some detailed images of the BMW Concept Ninety: