The new Korean channel has recently released a video exploring the detailed prototype of the Kia Carnival facelift. You can see that this test prototype is still carefully concealed under layers of camouflage. However, upon closer observation, you can still discover many important new details. The exterior of the car seems to be redesigned in the style of the latest Kia models.
Video: SHORTS CAR
Specifically, the Kia Carnival facelift will feature vertically arranged LED headlights, redesigned daytime running lights, and a new grille. Moving to the rear, you can see the LED taillights with an upside-down "L" shape, completely different from the horizontal taillight design of the current version.
The trim on the C-pillar remains unchanged, but the Carnival facelift will be equipped with newly designed wheels that give it a more muscular look.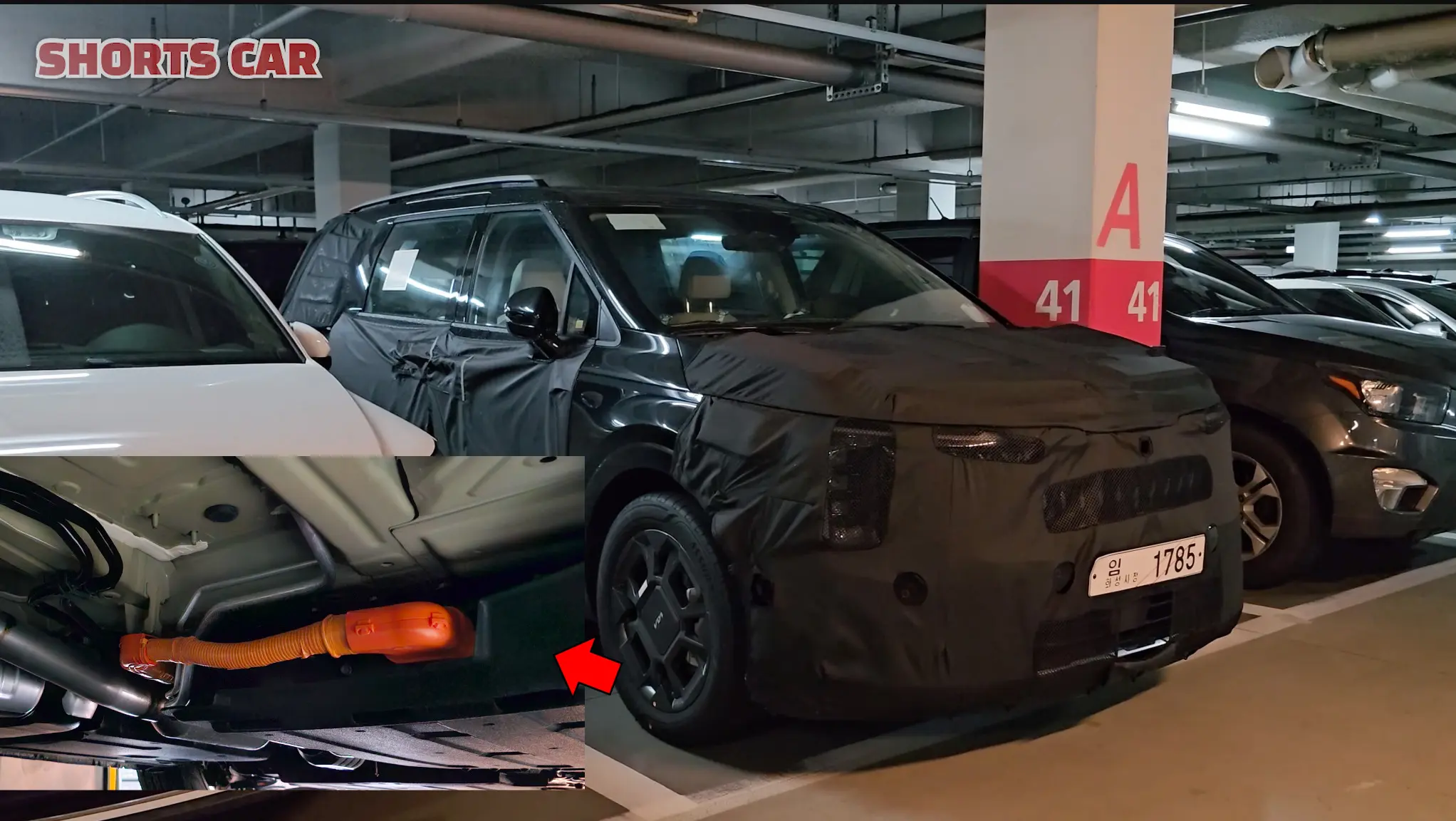 The video also reveals the interior of the cabin, but it is carefully concealed in the dashboard, instrument cluster, and steering wheel area. The passenger area will have a new screen, including an air conditioning control screen. Meanwhile, the rest of the interior seems unchanged, including the central control panel and rear seats.
This version seems to be equipped with a hybrid powertrain. This system is rumored to be a combination of a 1.6L engine with an electric motor. However, the hybrid system will not be available in all markets.
In addition, Kia will also add some features that were missing from the initial launch of the fourth-generation Carnival. The new features may include a heads-up display (HUD), highway driving assist 2 (HDA2), a pair of 12-inch curved screens, fingerprint recognition, and Ergo Motion Seats from the EV9 model…
The Kia Carnival 2024 is expected to be officially launched in South Korea at the end of this year and then in other markets in the early next year.
Trang Nguyen (Forum.autodaily.vn)