Entering the new generation, the 2024 Hyundai Santa Fe has undergone a comprehensive design transformation compared to its predecessor. The new Hyundai SUV features a sleek and modern design with bold lines and a prominent front grille. The vehicle is equipped with striking H-shaped headlights.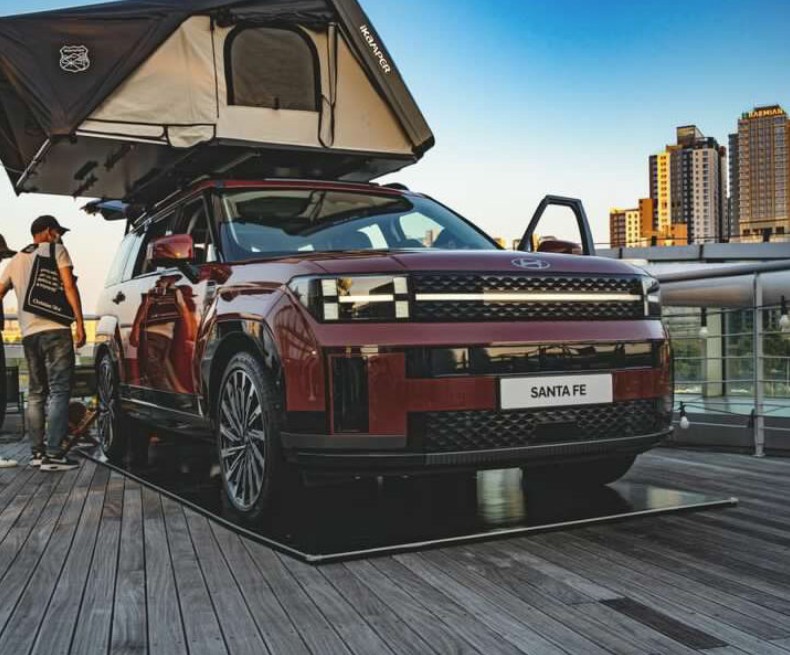 The increased wheelbase length of the 2024 Santa Fe provides a more solid feel, with sculpted side lines combined with bold roof contours, wide fenders, muscular wheel arches, shorter front overhangs, and eye-catching 21-inch wheels.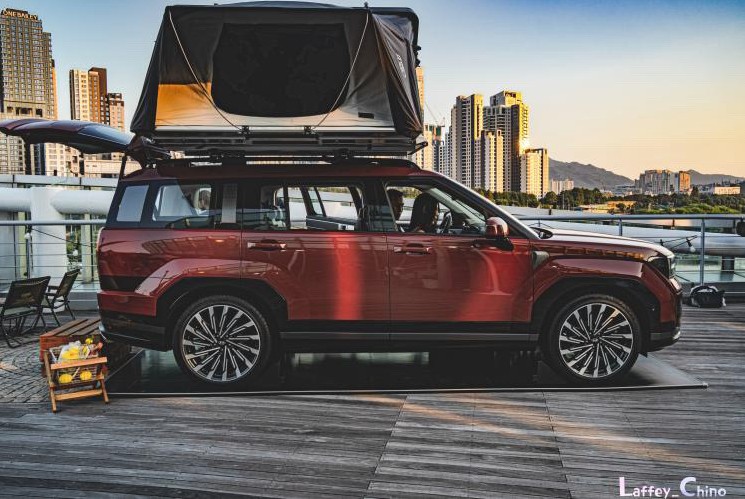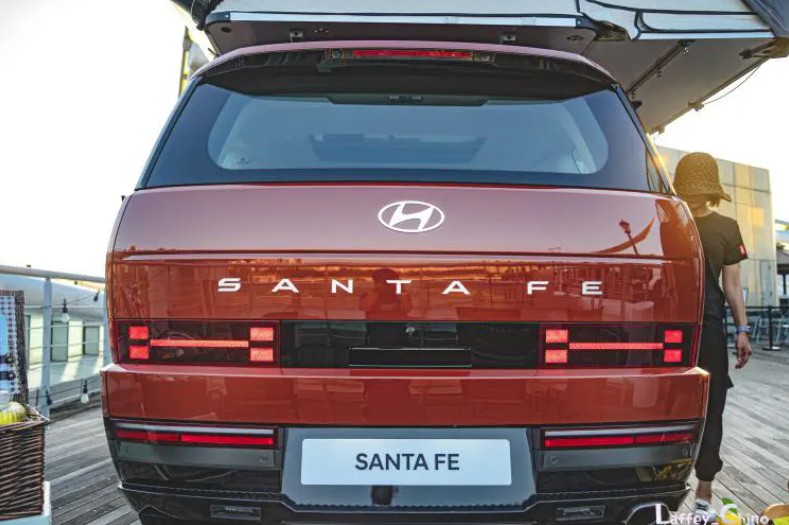 At the rear, we can see that the tailgate is wider and has a simpler design. The H-shaped taillights harmonize with the H-shaped headlights, giving the 2024 Santa Fe a distinct appearance every time it appears on the road.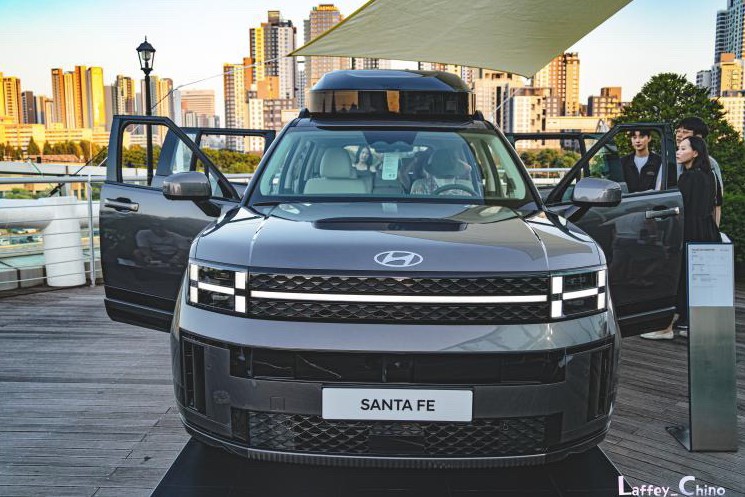 In global markets, the new model comes in 10 exterior colors, including Abyss Black Pearl, Creamy White Pearl, Creamy White Matte, Typhoon Silver Metallic, Magnetic Gray Metallic, Ocado Green Pearl, Terracotta Orange, Cyber Sage Pearl, Earthy Brass Metallic Matte, and Pebble Blue Pearl.
In North America, the vehicle comes in 11 exterior colors, including Phantom Black, Serenity White Pearl, Curated Silver Metallic, Ecotronic Gray Pearl, Ecotronic Gray Matte, Ultimate Red Metallic, Earthy Brass Metallic Matte, Atlantis Blue Pearl, Hampton Gray, Terracotta Orange, and Rockwood Green Pearl.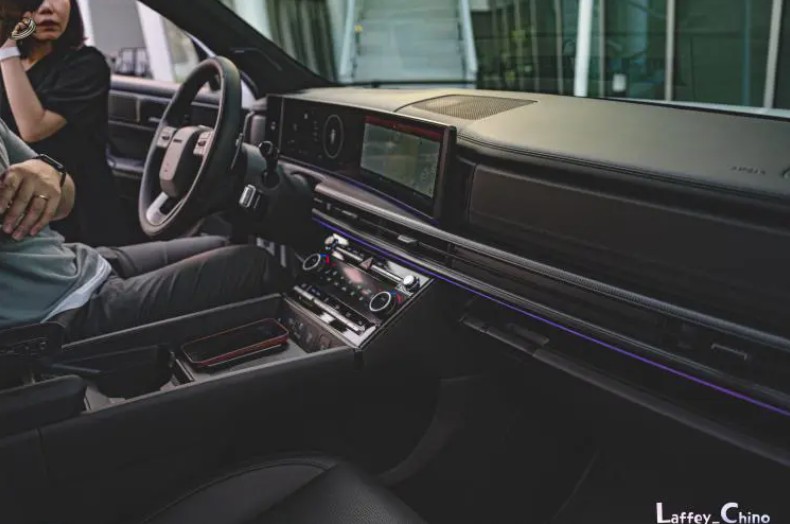 Moving to the interior, the Santa Fe's interior elements are designed horizontally and vertically to provide a neat feel and showcase the characteristics of a sturdy SUV. The H-pattern design continues to inspire the cabin space.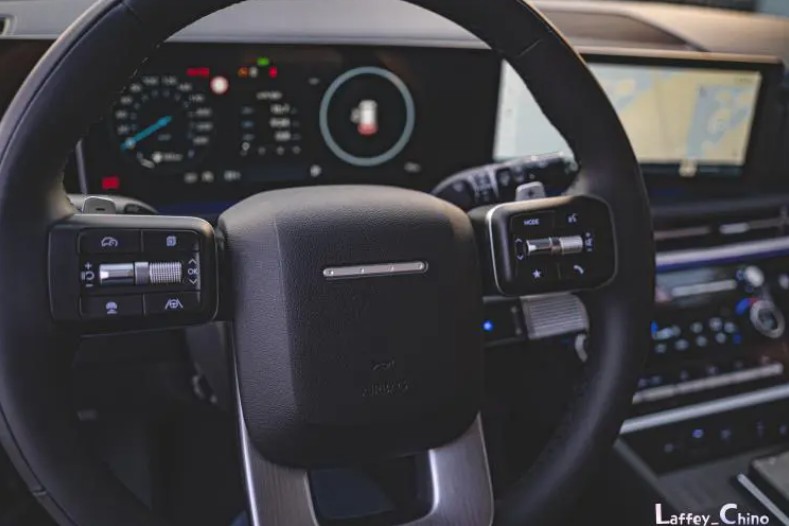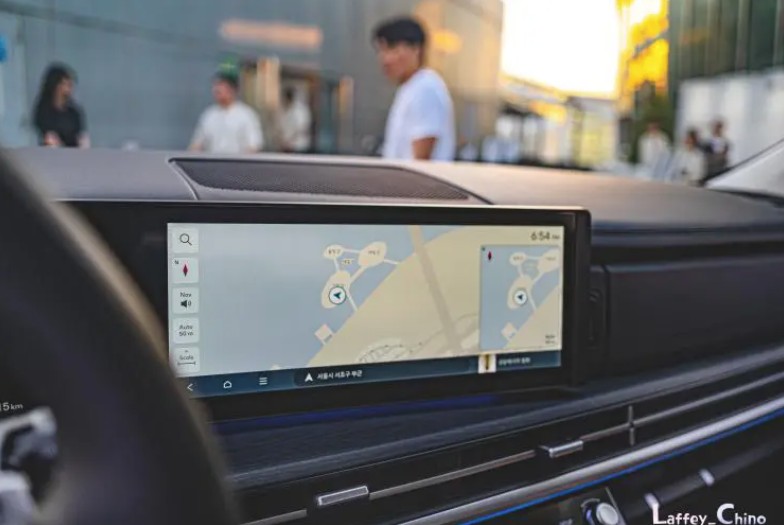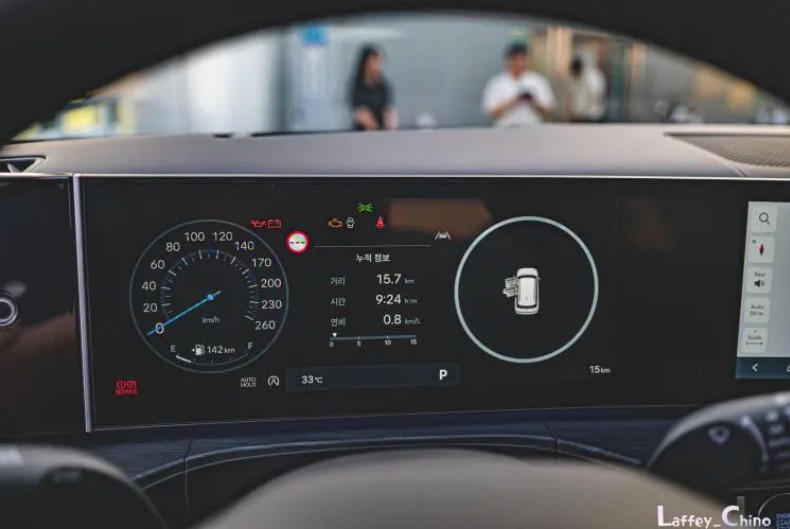 The new Santa Fe interior is equipped with useful convenience features such as a UV-C sterilization tray and a dual wireless charging system for smartphones, providing a more refined user experience combined with the practicality of an SUV. The first panoramic curved display in its segment is featured in the Santa Fe 2024, including a 12.3-inch digital gauge cluster and a 12.3-inch infotainment system, adding a touch of luxury.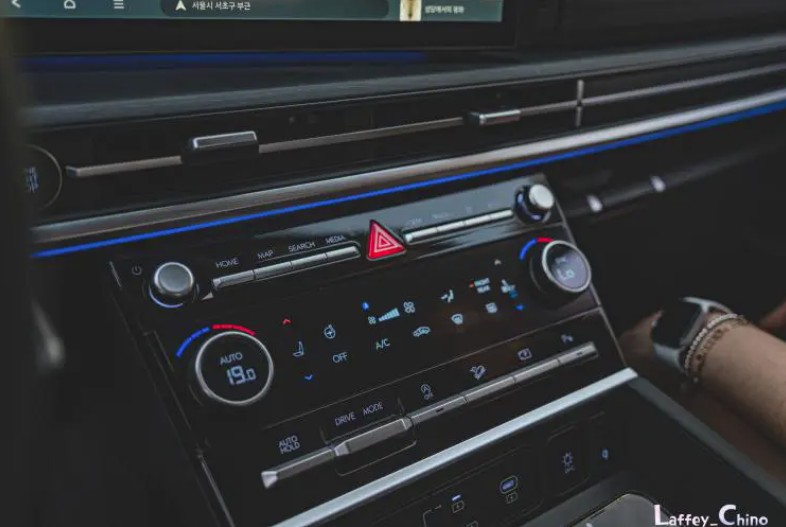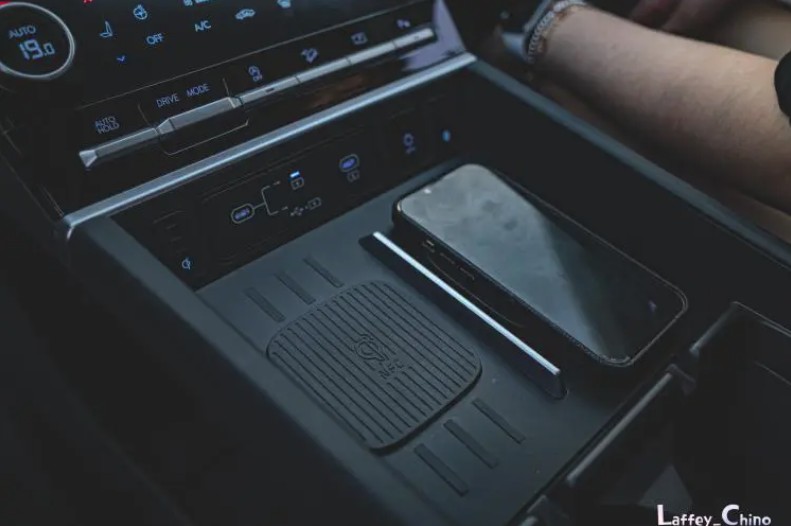 The longer wheelbase of the completely new Santa Fe provides top-notch interior space in its segment. The second and third-row seats can be fully folded to create a more spacious area. Environmentally friendly materials are used throughout the interior of the Santa Fe for soft surfaces such as the headliner, BCF carpet, and seatbacks. The faux leather seats are made from materials that minimize potential health hazards and are certified as type 1 in Europe, making them safe for infants up to 3 years old.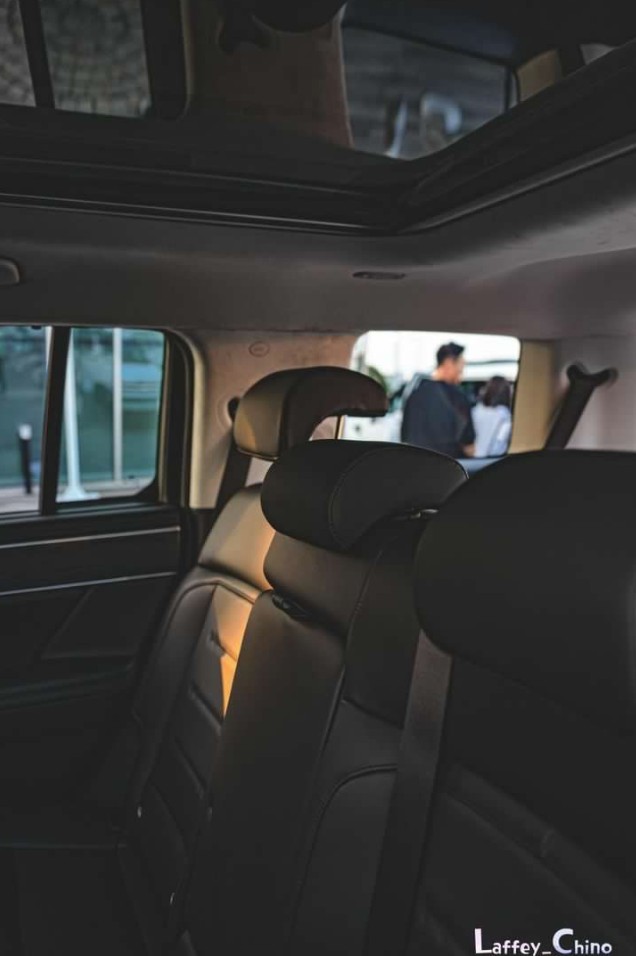 The completely new Santa Fe comes with 5 interior colors, including Obsidian Black, Supersonic Gray, Pecan Brown, Forest Green, and Black Ink.
The legroom in the second row of the gasoline-powered Santa Fe has increased by 35 mm to 1,075 mm. The second-row legroom length in the hybrid version has increased by 20 mm to 1,055 mm. The legroom for the third-row seats has increased by 15 mm to 761 mm. The SUV also offers the best cargo space in its segment. The third-row seats can recline 10 degrees, an increase from the previous generation.
To enhance the user experience, the completely new Santa Fe is equipped with premium convenience and comfort features, some of which are the first in its segment or leading the segment.
The first-row relaxation seats come with a footrest that allows passengers to relax in a comfortable position. In the Korean market, the vehicle features Ergo Motion Seats that use air pockets to provide optimal comfort and support while driving. The partially touch-enabled 6.6-inch climate control screen makes adjusting the heating and cooling system more intuitive.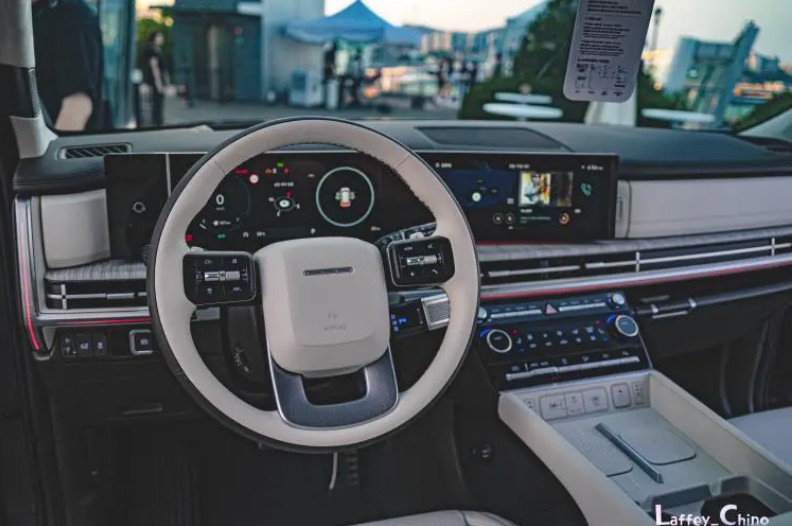 In the 6-seat variant, the second-row seats are two independent power-adjustable seats with armrests, providing convenience for rear passengers. The second-row seats can electrically fold and slide and also add the ability to adjust the seat back angle to create a first-of-its-kind relaxation mode in the world.
In addition, the vehicle is equipped with a high-speed dual wireless charging system, USB-C ports, the Digital Key 2 smart key for vehicle access/start and control via the customer's smartphone, using Near-field Communication (NFC), Bluetooth Low Energy (BLE), and Ultra-wideband (UWB) protocols.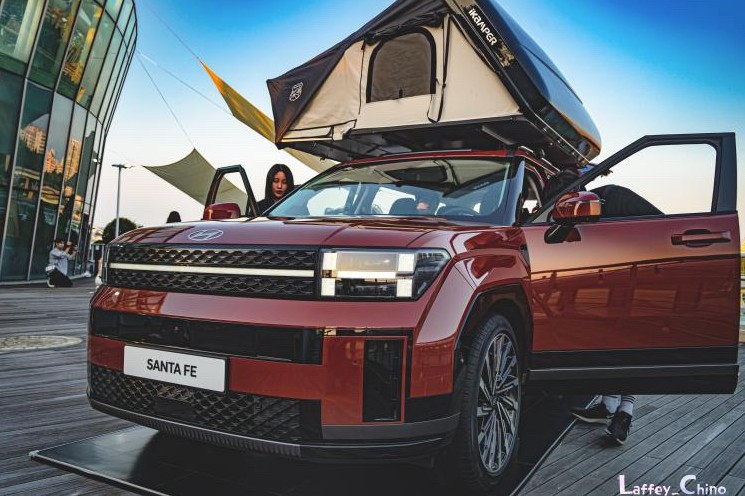 The new Santa Fe offers advanced safety features such as Forward Collision Avoidance Assist, Lane Keeping Assist, Driver Attention Warning, Driver Monitoring System, Smart Cruise Control, Highway Driving Assist, Intelligent Speed Limit Assist, Rearview Monitor, Rear Cross Traffic Collision Avoidance Assist, Front/Rear Parking Distance Warning, Surround View Monitor, Remote Smart Park Assist, and Safe Exit Assist.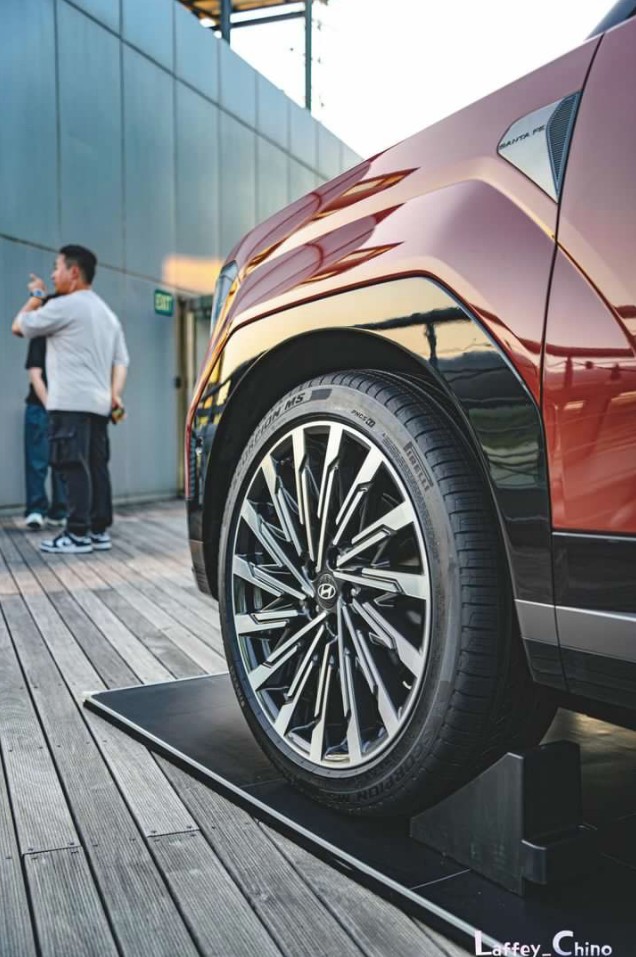 In South Korea and North America, the completely new Santa Fe will be available with two drivetrain options. The 2.5-liter turbocharged gasoline engine (Theta III 2.5T GDI – 8DCT) delivers a maximum power output of 281 horsepower. The 1.6-liter Turbocharged Hybrid gasoline engine (Gamma III 1.6T GDI HEV – 6AT) delivers a maximum power output of 180 horsepower.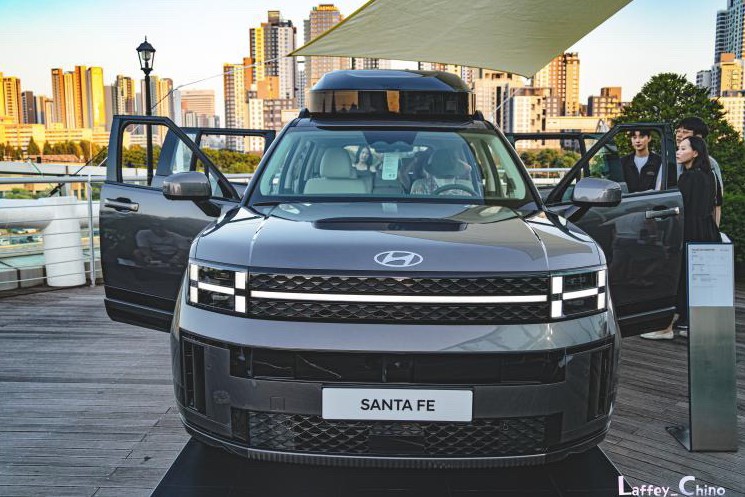 In Europe, the 2024 Santa Fe will be available with two drivetrain options, including a 1.6L Turbocharged Hybrid engine (Gamma III 1.6T GDI HEV – 6AT) or a 1.6L Turbocharged Plug-in Hybrid engine (Gamma III 1.6T GDI PHEV – 6AT) with a maximum output of 160 PS.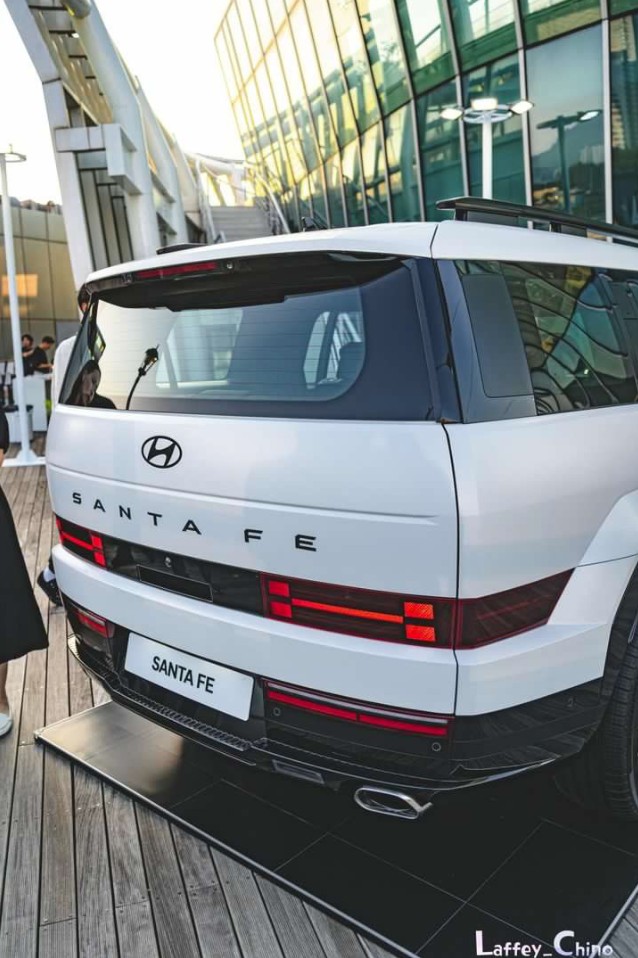 In other regions, the completely new Santa Fe will also be equipped with a 2.5-liter gasoline engine (Theta III 2.5 GDI – 8AT) that produces a maximum output of 194 PS.
The new generation Santa Fe is expected to be launched in South Korea in the second half of this year and in North America/Europe in the first half of next year. The North American launch event will be held at the 2023 Los Angeles Auto Show.
Trang Nguyen (Forum.autodaily.vn)