The Peugeot 5008 was first introduced in July 2009. At that time, this model was introduced as a mid-size multipurpose vehicle (MPV). In October 2013, an upgraded version was launched with upgraded engine and improved exterior design, but it was not until September 2016 that this model was reclassified as a mid-size SUV.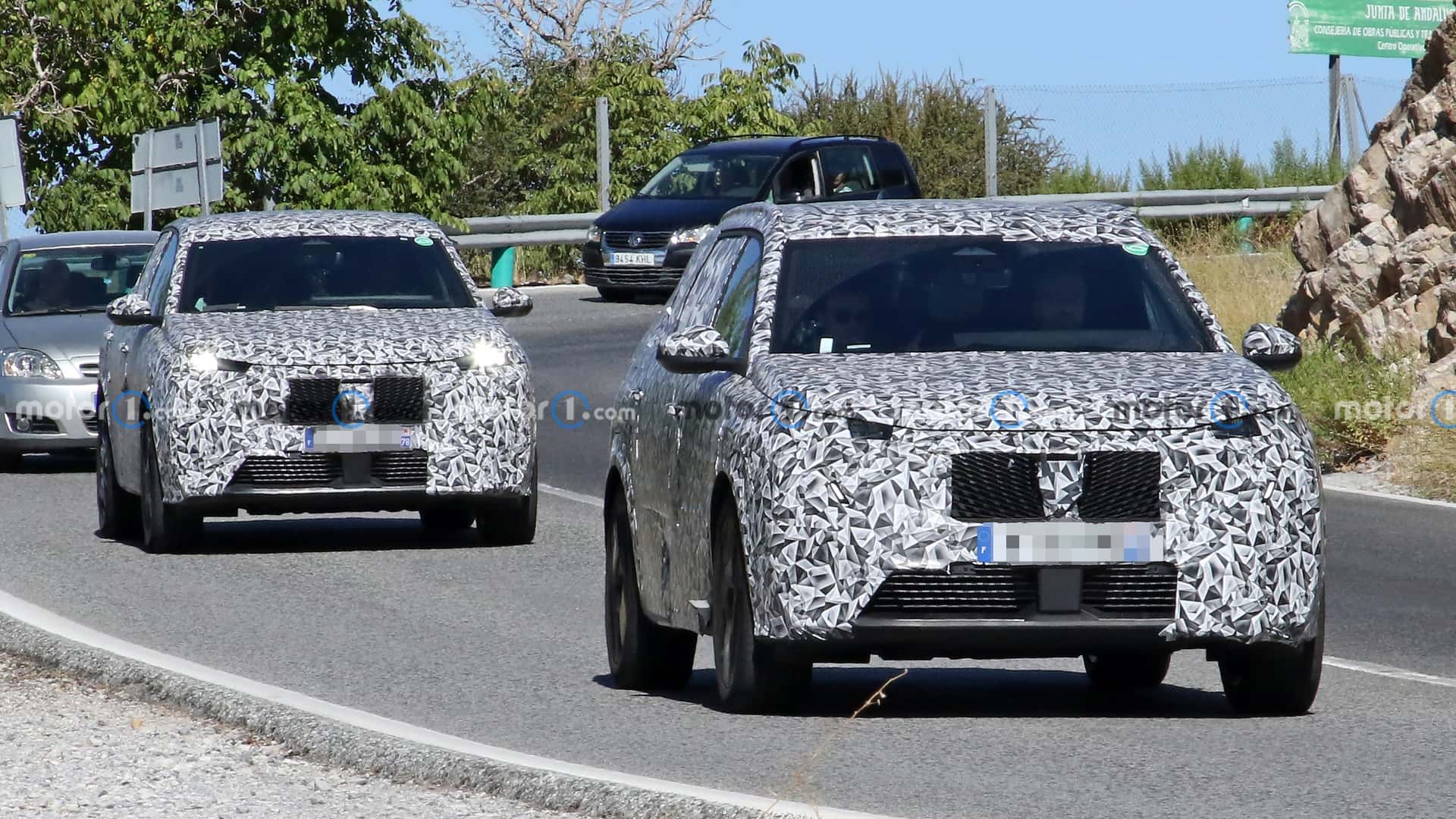 The second generation 5008 is simply a 7-seater version of the 3008 crossover model, but for the third generation, the two SUVs will have more differences as confirmed by the prototype photos of the new Peugeot 5008.
This is the first time the prototype of the next-generation Peugeot 5008 has been spotted on the test run. According to our assessment, Peugeot will not change the shape too much compared to its predecessor, and will keep the box-shaped design to provide spacious and comfortable interior space. Meanwhile, the French automaker is preparing to launch the new 3008 model closely related to the 5008, promising an eye-catching design with a sloping roofline.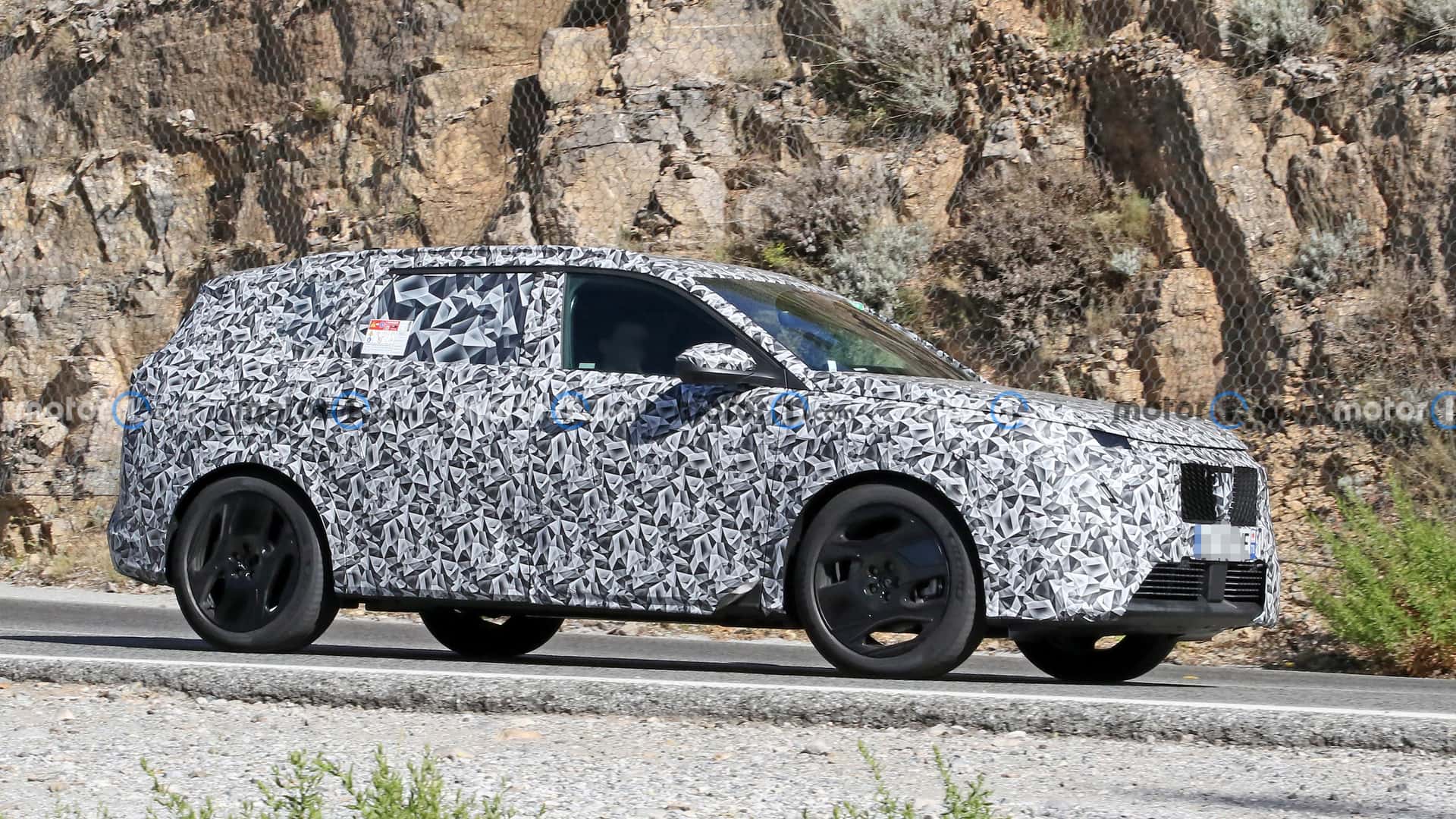 It is easy to notice that there is no trace of a sloping roofline on the new 5008 as the roof is almost completely flat from the A-pillar to the rear window. This is because the 5008 is a 3-row SUV model from Peugeot, where the space from the front to the roof of the car is very important for the two rear rows of seats.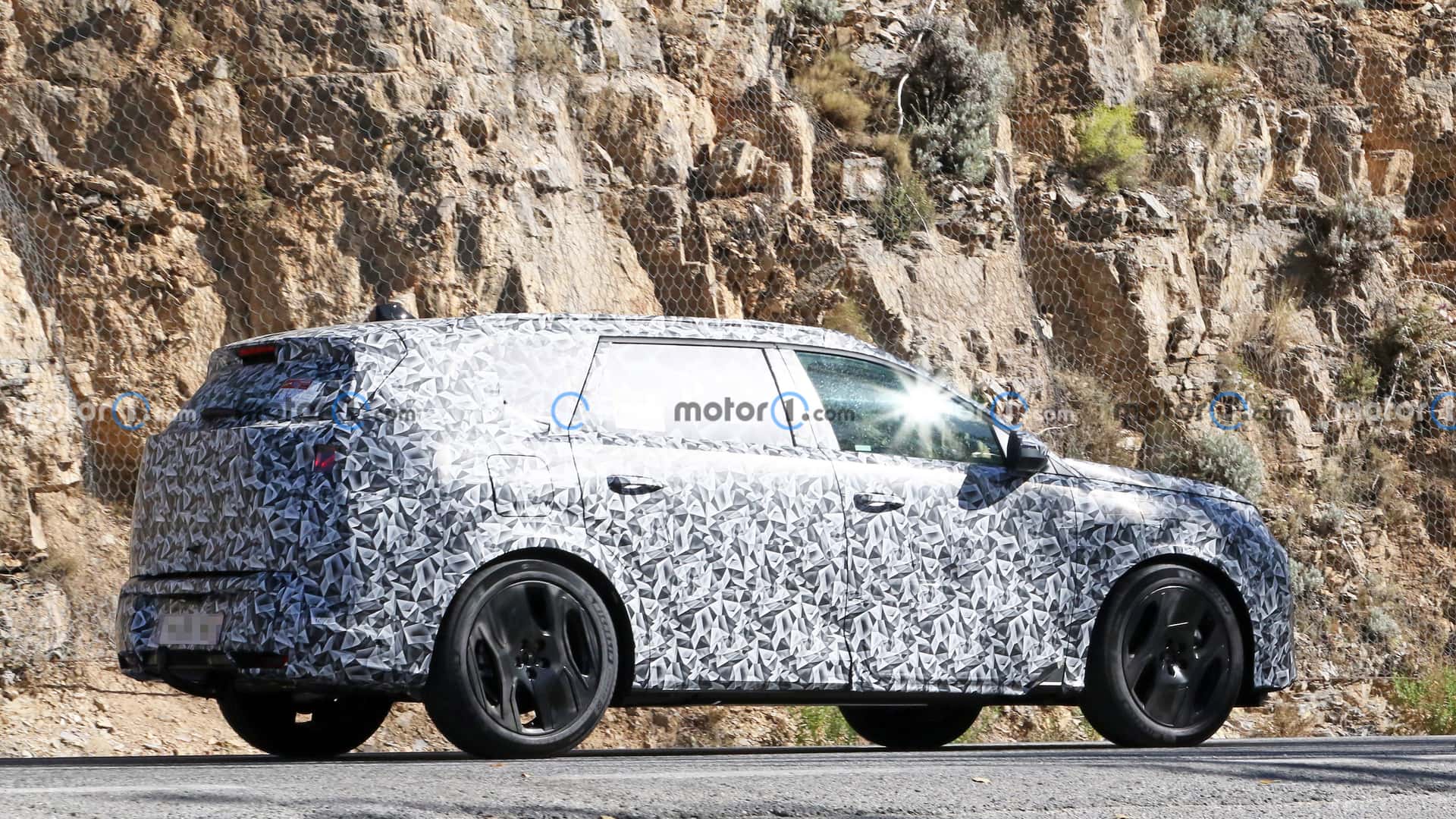 It is still too early to confirm whether the new model will be bigger than the predecessor, but it will have a slightly longer wheelbase than the current 5008's 2,840mm.
Regarding the powertrain, it can be seen that this is not a fully electric vehicle. If you pay closer attention below the rear bumper, you will see part of the exhaust system. This is an indication that this prototype may be equipped with a diesel engine, with a displacement of 1.5L or 2.0L. However, Peugeot has previously confirmed that there will be a pure electric version of the new 5008, developed on the STLA Medium platform, equipped with 87-104 kWh batteries.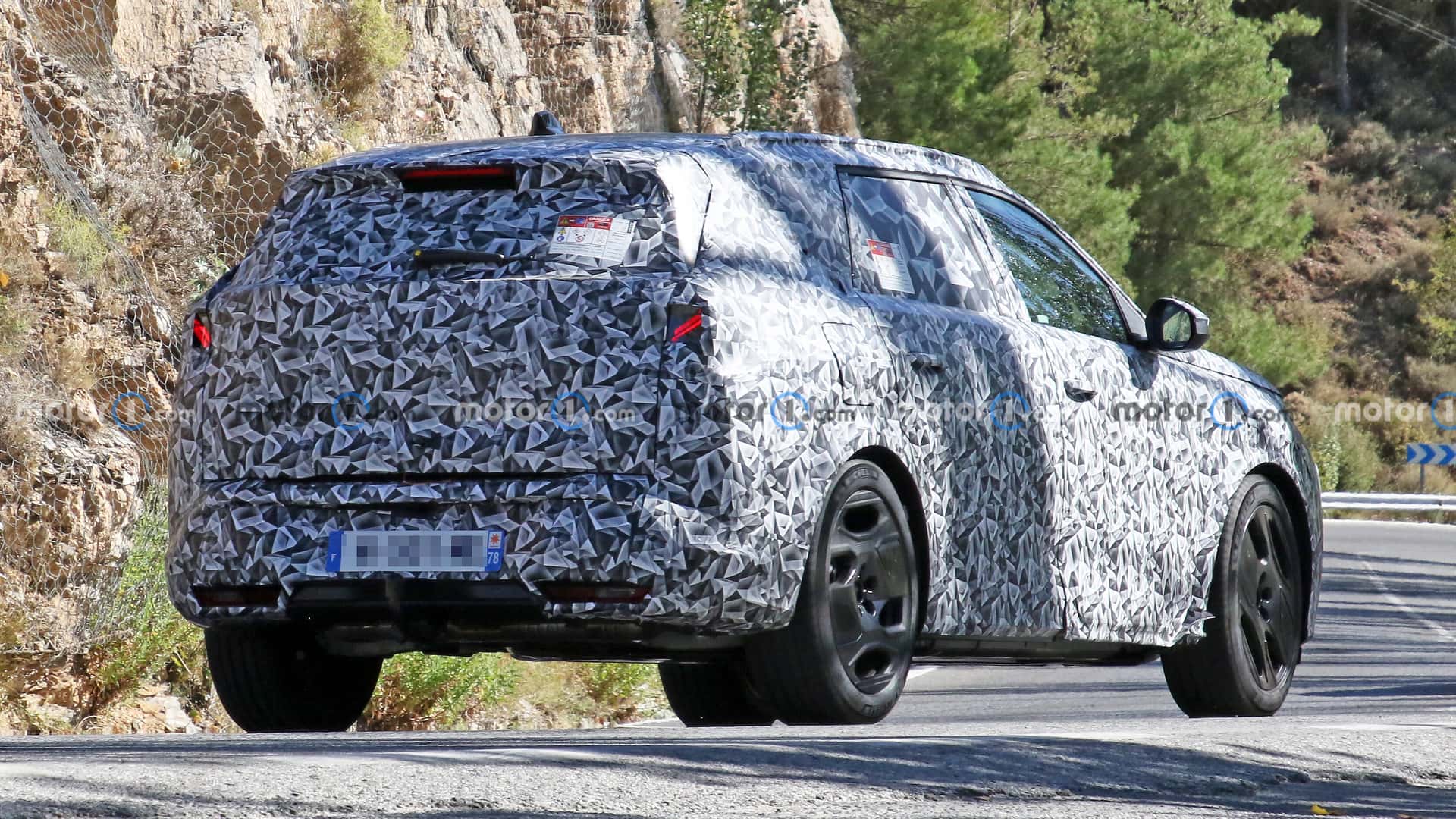 With the new Peugeot 3008 set to be unveiled in September this year, we hope that the new 5008 3-row SUV will be launched around mid-next year.
Trang Nguyen (Forum.autodaily.vn)