In this latest sighting, we can clearly see the new LED headlight design on the Carnival facelift running vertically, along with the horizontal LED daytime running lights.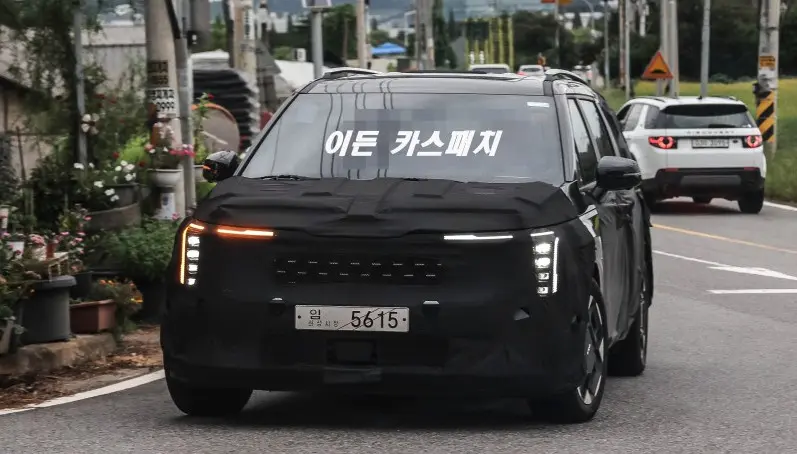 Another notable feature is the eye-catching wheel design on the 2024 Kia Carnival, resembling that seen on concept cars.
The rear end of the 2024 Kia Carnival is still well-covered under camouflage, but we can see the LED taillights with a reversed L-shaped graphic, completely different from the current horizontal taillight design.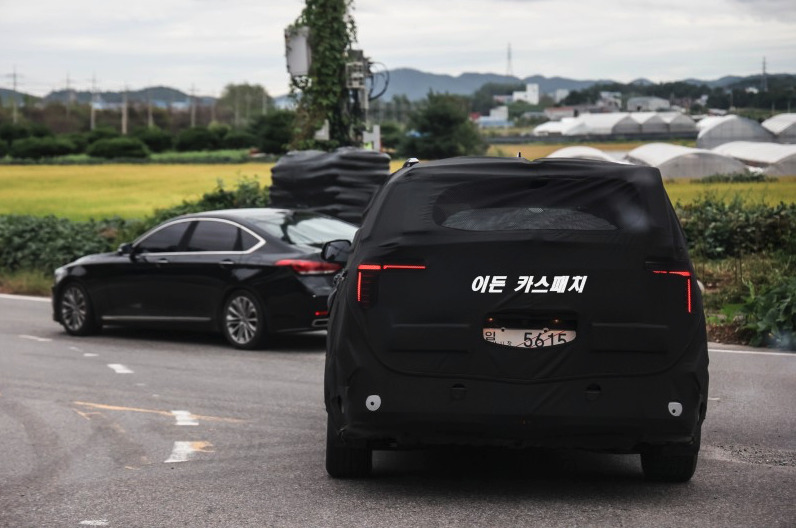 Automatic sliding doors, panoramic sunroof, spacious interior, SUV-inspired design language, suitable features and specifications, technology-filled interior along with ADAS system… will be the strong points of the new Carnival.
Meanwhile, the engine options for the facelifted Kia Carnival are likely to remain the same as the current version. In the home market of South Korea, the fourth-generation Kia Carnival is offered with 3.5L gasoline and 2.2L diesel engine options.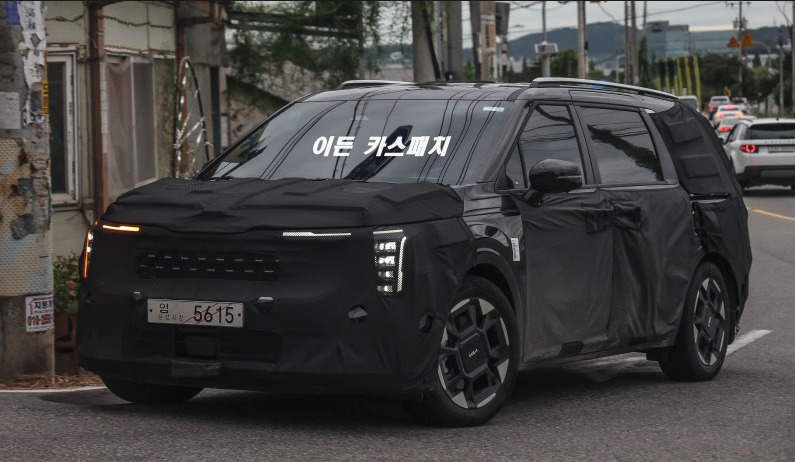 However, there are speculations that the upgraded Kia Carnival will have a hybrid option, believed to be inherited from the Kia Sorento. The Sorento Hybrid currently has a combined power output of 227 horsepower, while the Sorento Plug-in Hybrid provides a power output of 261 horsepower. Both models use a turbocharged 1.6-liter T-GDi engine combined with an electric motor and batteries of different capacities.
Additionally, Kia will also add some missing equipment to this facelift version that was not available at the launch of the fourth-generation Carnival. The new features may include a HUD, Highway Driving Assist 2 (HDA2), a pair of curved 12-inch screens, fingerprint recognition, Ergo Motion Seats from the EV9…
The Kia Carnival 2024 will make its official debut in South Korea later this year, followed by other markets in early next year.
Trang Nguyen (Forum.autodaily.vn)