Hyundai has recently released a teaser video of the 2024 Santa Fe and confirmed the official launch date of this SUV on August 10. The South Korean automaker stated that the next generation of Santa Fe will bring more experiences to users.
Stepping into the new generation, the Santa Fe undergoes a significant transformation in terms of design compared to its predecessor. The next generation Santa Fe features a square and boxy shape with an eye-catching "H" pattern in the lighting system.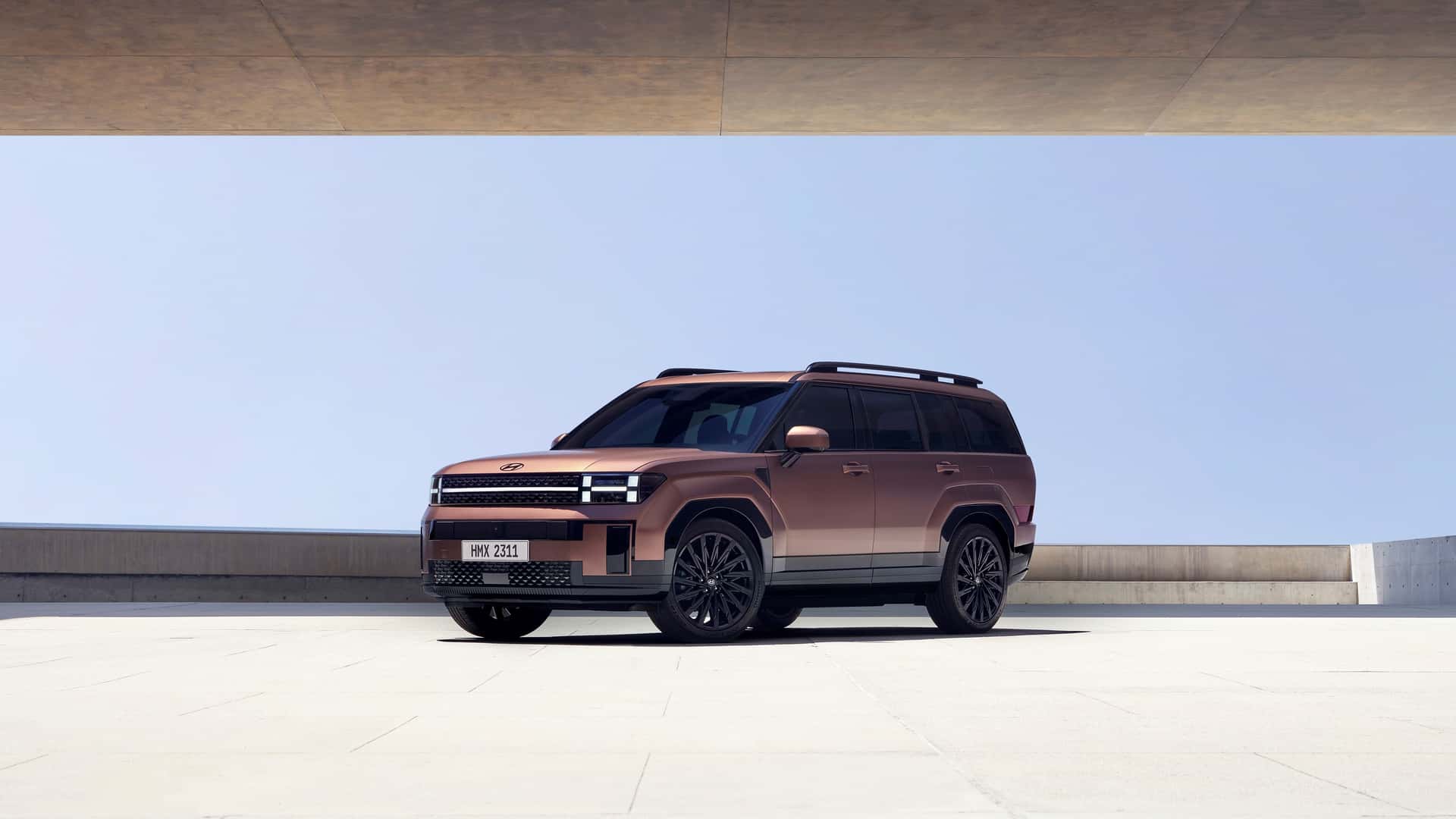 The images released by Hyundai reveal some hints about what can be expected from the upcoming global debut of this vehicle. The copper-colored SUV with the badges "2.5T" and "HTRAC" suggests that the new generation will be equipped with a 4-cylinder, 2.5L turbocharged engine and a 4-wheel drive system.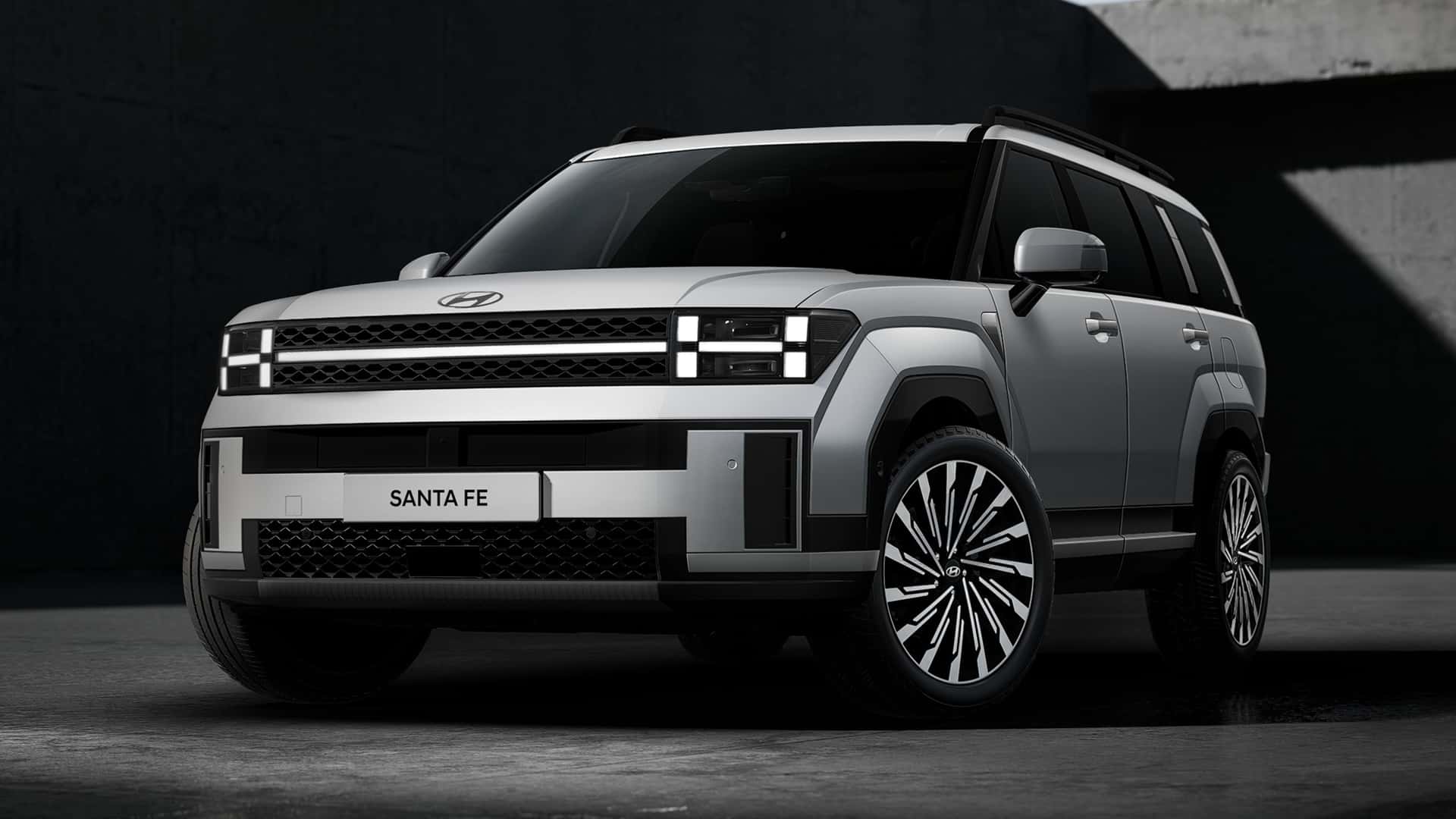 The current generation Santa Fe is available with both a turbocharged and non-turbocharged 2.5L engine. Hyundai also offers hybrid and plug-in hybrid variants, and we hope that the brand will continue to provide a variety of different drivetrain options for the new generation Santa Fe.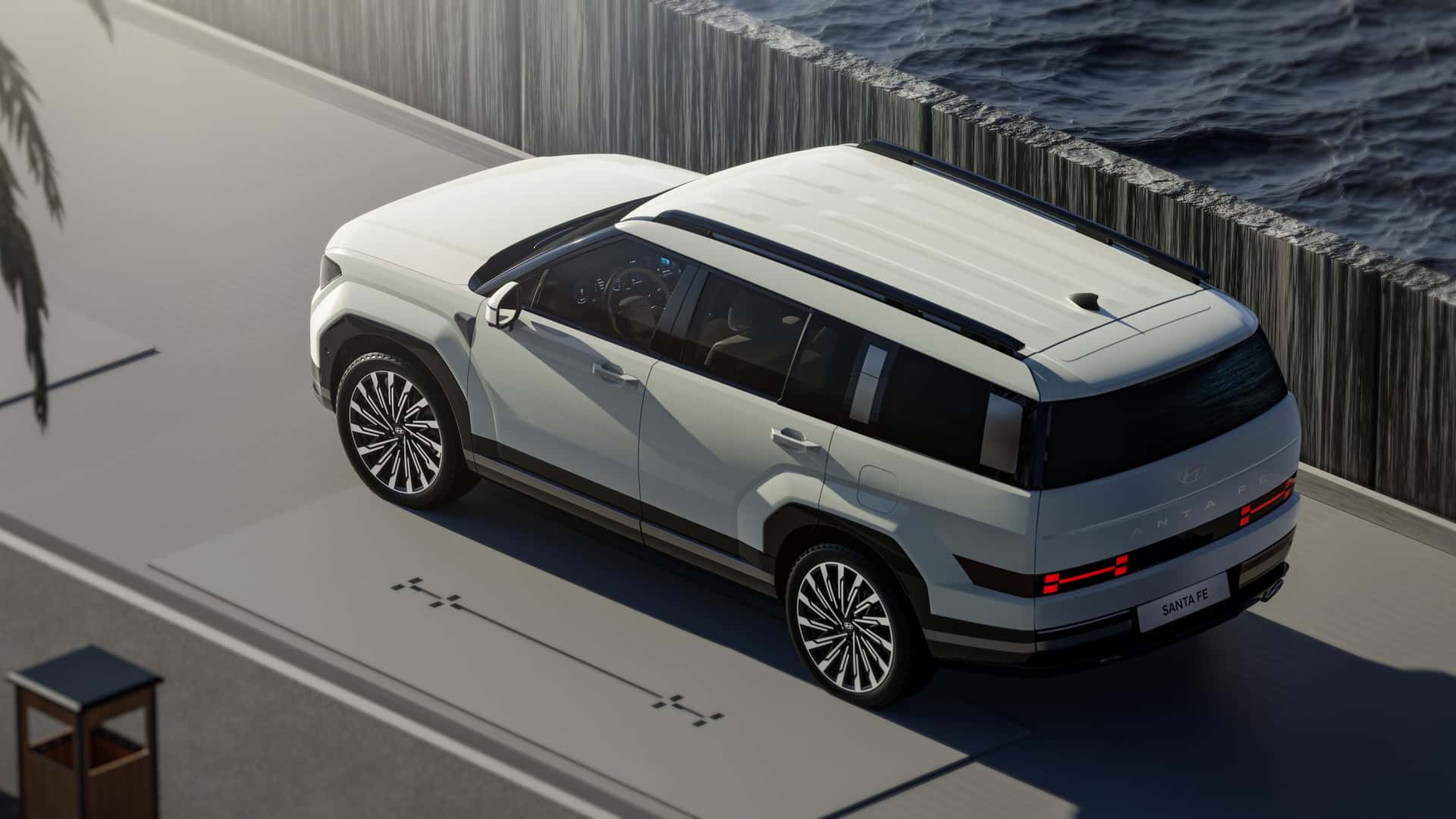 Recent spy shots of the 2024 Hyundai Santa Fe prototype revealed that the vehicle will receive a plug-in hybrid version along with different wheel designs in 18, 20, and 21 inches, all hidden under the square wheel arches.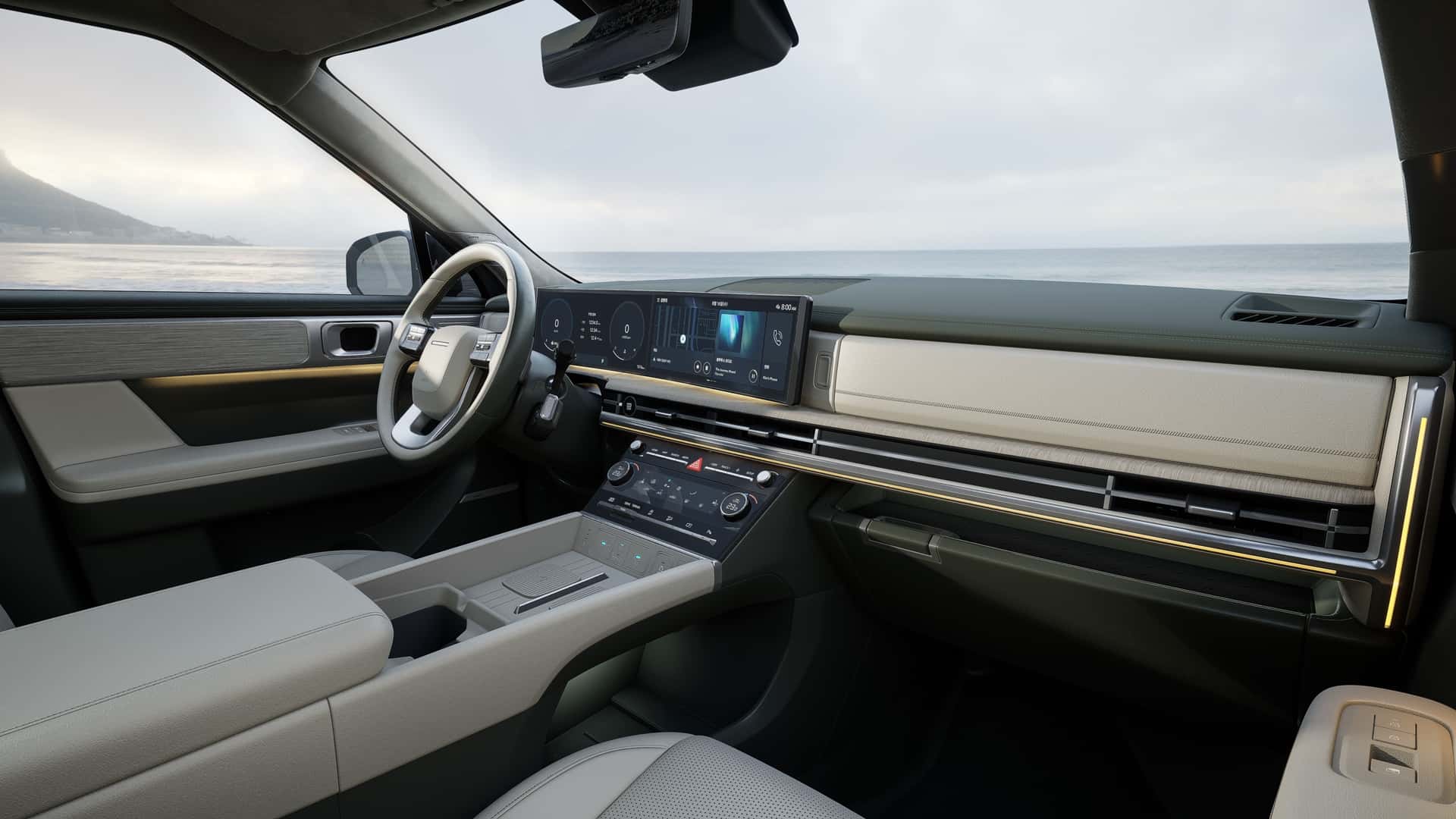 Hyundai will equip the new generation Santa Fe with advanced features and technologies. This includes a 12-inch infotainment system with support for Apple CarPlay and Android Auto, modern safety features such as blind spot monitoring and lane keeping assist, as well as upgrades to existing features such as panoramic sunroof, premium sound system, and more.
The 2024 Hyundai Santa Fe is expected to offer a smoother and more comfortable journey with a more spacious interior and ample legroom. Hyundai will begin selling the new Santa Fe in mid-August in South Korea.
Trang Nguyen (Forum.autodaily.vn)