The Kia Sorento Facelift 2024 features a refined and powerful exterior design based on Kia's 'Opposites United' design philosophy. Drawing inspiration from the brand's bold design philosophy while still harmonizing with nature, Kia has elevated the interior and exterior design of the Sorento to new heights, delivering a more luxurious look.
Video: CarSceneKorea
First, you'll notice the redesigned front of the car, highlighted by the slimmer LED headlights stacked vertically. The T-shaped daytime running lights of the Sorento are inspired by the design of the flagship electric Kia EV9, while also reminiscent of the smaller electric EV5. The 3D tiger nose grille is similar to the Carnival.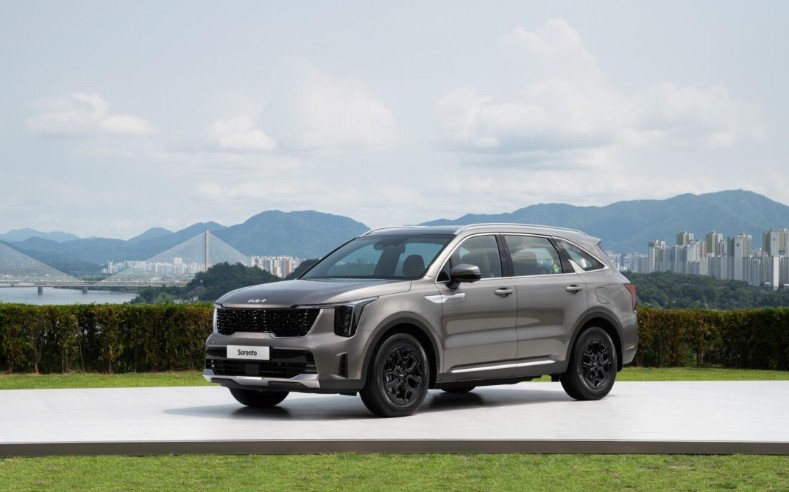 The rear of the car has also been refined with redesigned taillights and lower bumper trim. Meanwhile, the sides of the car haven't changed much, except for the new sporty-looking alloy wheels.
For the Kia Sorento 2024, the designers have created a more logical layout for the dashboard. The car is equipped with a new large curved screen, which combines the 12.3-inch digital instrument cluster and infotainment system. This new design gives the interior of the Kia Sorento 2024 a clean and modern look.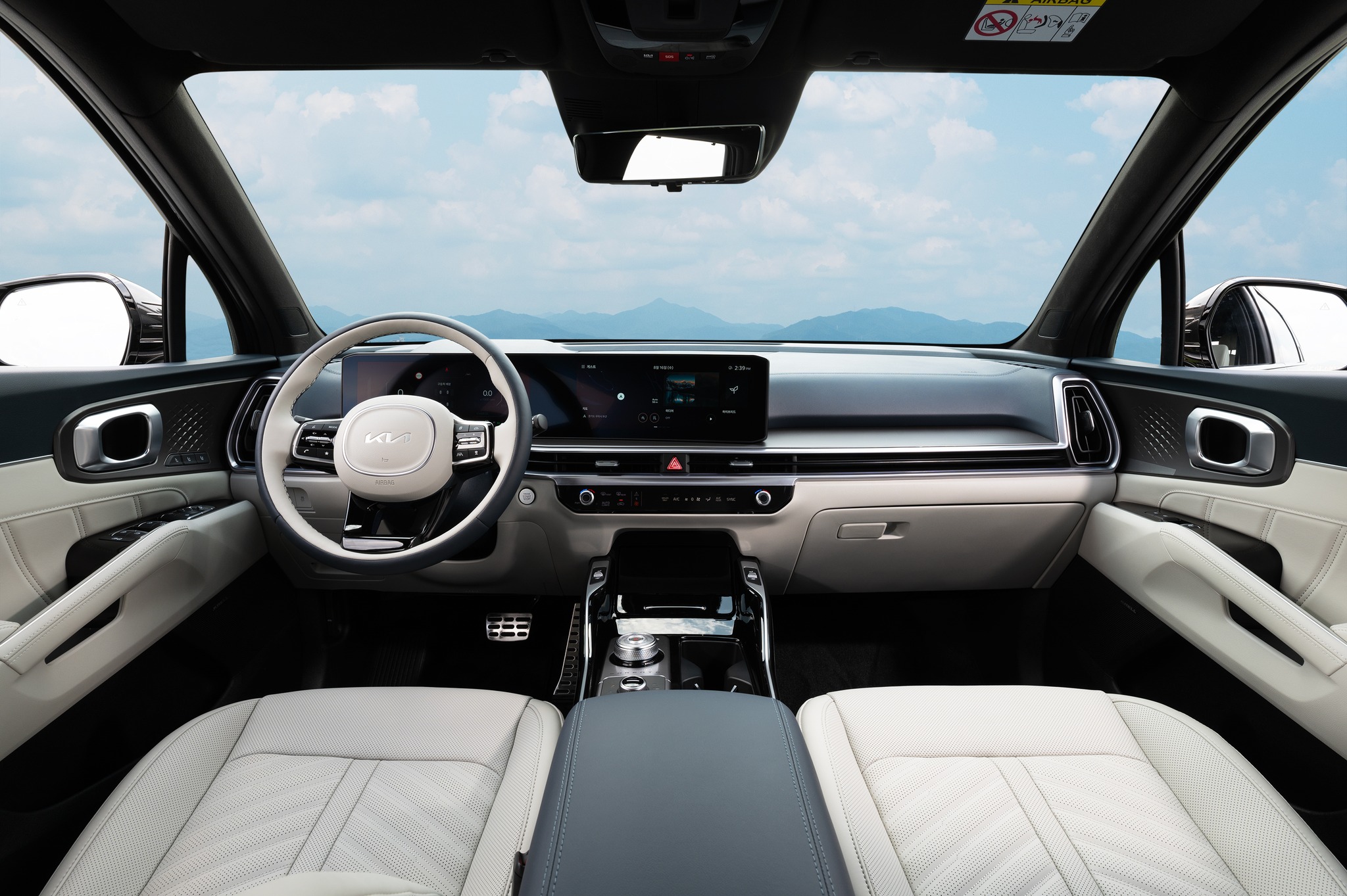 Kia has applied a range of advanced technologies to the Sorento to provide a new mobile experience for customers. The new Sorento supports over-the-air software updates, allowing customers to update map information, or control vehicle functions without visiting a service center. The e-pass feature allows toll payment without the need for a physical Hi-pass card.
Another notable addition to the new Sorento's technology features is the fingerprint authentication system, allowing users to confirm their identity to start the car or perform simple payment transactions. In addition, the car is equipped with the Kia Digital Key 2 digital key, allowing the driver to unlock and open the car when approaching with a smartphone or smartwatch, without the need for a smart key, and also supports personalized settings for individual users.
Furthermore, the car is offered with new interior upholstery options, including a combination of black/brown.
In South Korea, the new Kia Sorento is available with three drivetrain options, including a turbocharged 2.5L petrol engine, a 2.2L diesel engine, and a 1.6L petrol hybrid engine. These engines are offered in four versions named Prestige, Noblesse, Trendy, and Signature.
Trang Nguyen (Forum.autodaily.vn)