Although born late compared to Kia K3, Honda Civic, Toyota Corolla, MG5, Beijing U5 and perhaps only earlier than Mazda3; looking at Hyundai Elantra, you can see that the Korean brand has found its own direction for its C-segment sedan in a sporty style and is confident it will make a difference.
Confidently find a separate path
Take a tour of the market with all the names: K3 from Korea, the Japanese trio Civic – Mazda3 – Corolla, or the new Chinese pair MG5 – Beijing U5; Consumers will easily recognize the trend of developing common products of most brands.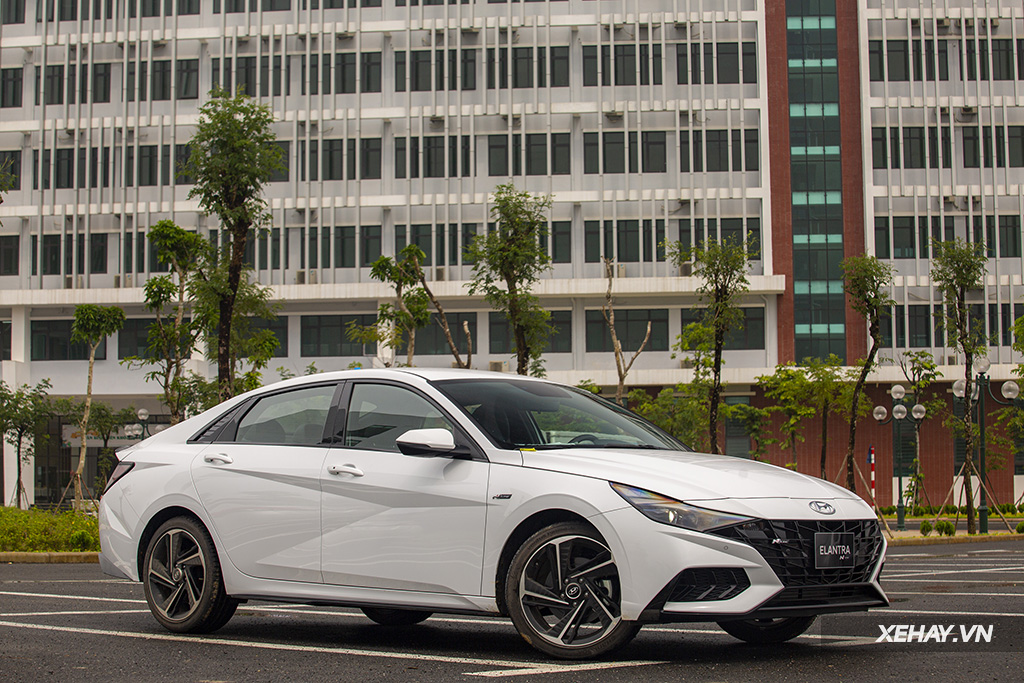 That is to offer the sedans that customers need: size according to the common positioning of the product (C-segment – larger than the B-segment group but still modest compared to the D-segment names); increasingly complete equipment according to the common trend of the whole industry; fuel-efficient operation – durability and active safety packages that are becoming popular for the highest-end version.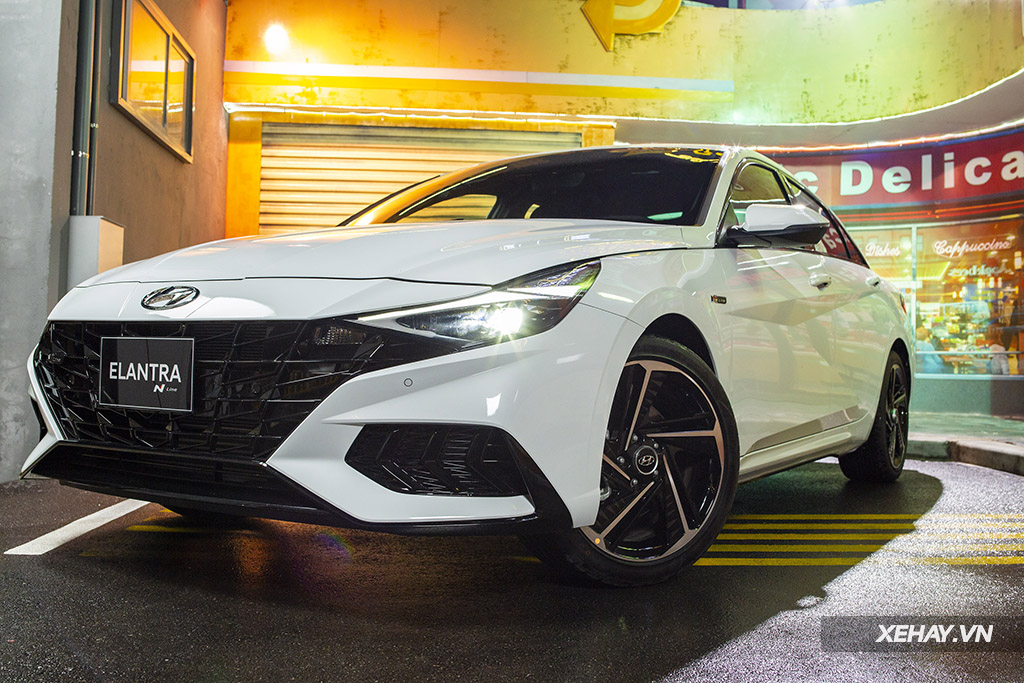 However, Hyundai Elantra 2022 N-line has marked the Korean brand's departure from the safe zone and decided to "play big", with a product that personally evaluates the customer's desire to own.
The car has a youthful and dynamic design, following the modern trend often seen in Hyundai and is blended with unique and sporty elements that exude a European atmosphere. The powertrain and transmission system from "gentle farming" have been replaced by a rather "burning" combo that is powerful enough to get enthusiasts excited.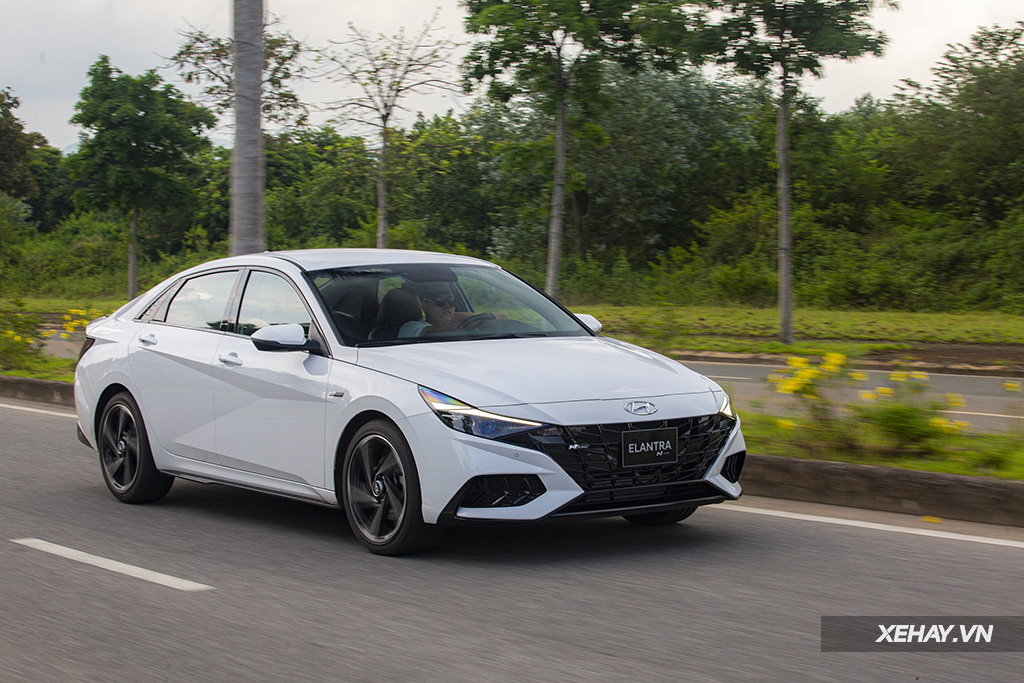 The equipment list is meticulously calculated to maximize comfort and spacious interior. And most importantly, the driving experience brings a completely different feeling than the "emotionless Korean steering wheel" in the past – from the platform, suspension system, and electric power steering system.
Beautiful design, spacious space, good driving, and sufficient equipment. However, the distributor Thanh Cong had to cut the active safety technology package of the car to ensure the most competitive price in the segment and is likely to surpass Civic or Mazda3.
So from the beginning, readers can feel right away: Hyundai Elantra 2022 N-line is a very interesting and different Korean car in the Middle C segment among Korean models at Vietnamese market – a daily sports car.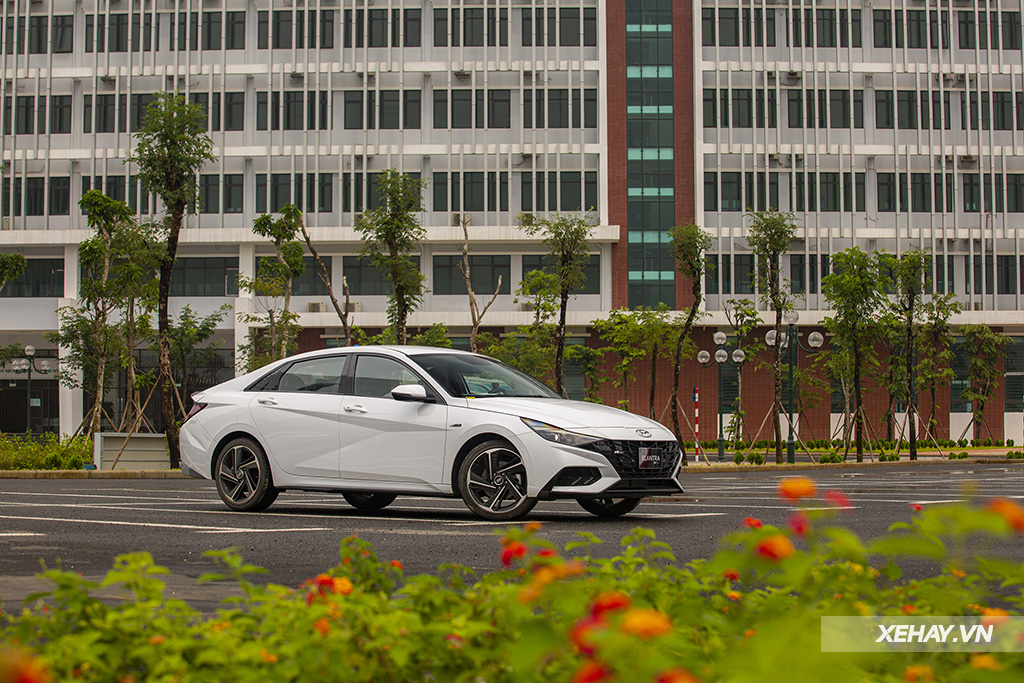 Youthful design – impressive sports
Entering 2022, even famous names from Japan like Corolla have been actively changing their appearance; surely Korean models are not exceptions. The design of the 2022 Elantra, besides its freshness, also has a rebellious, dynamic aspect hidden in bold, striking lines.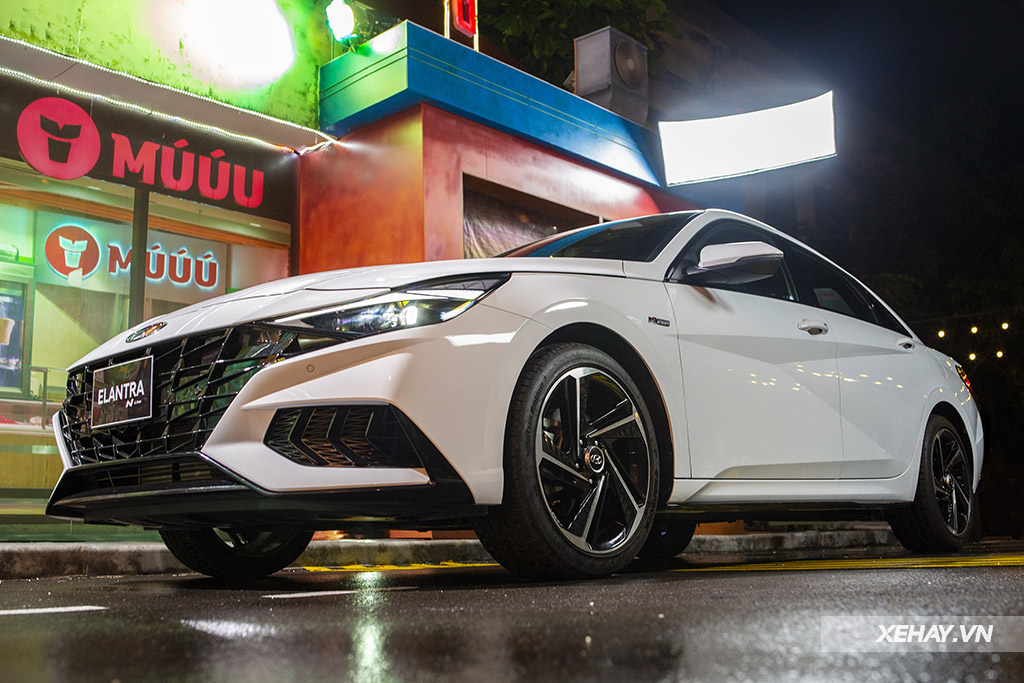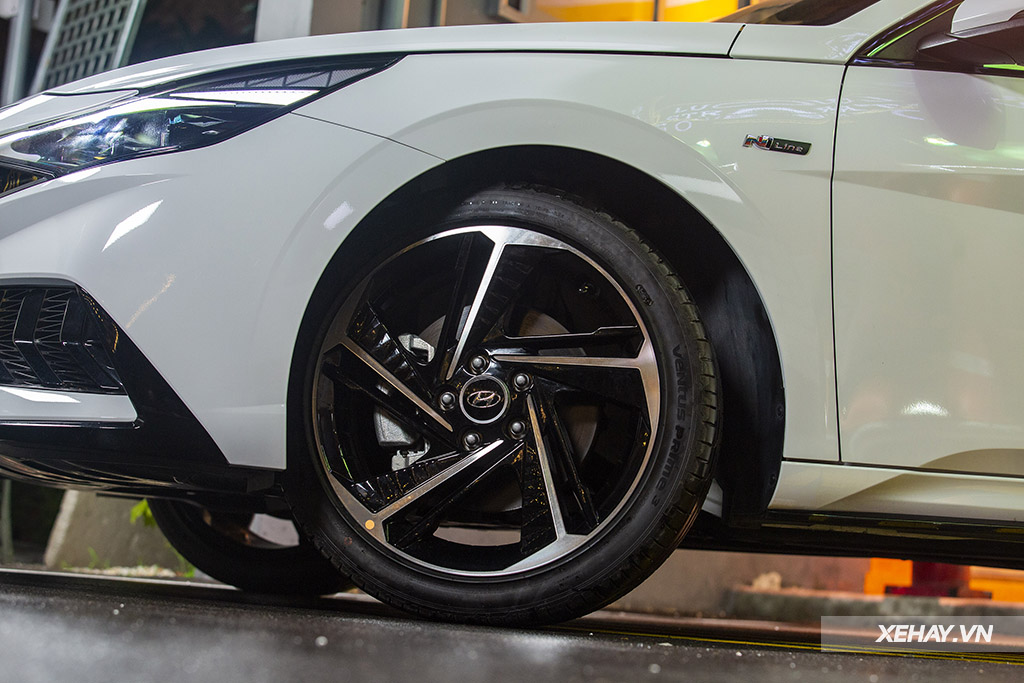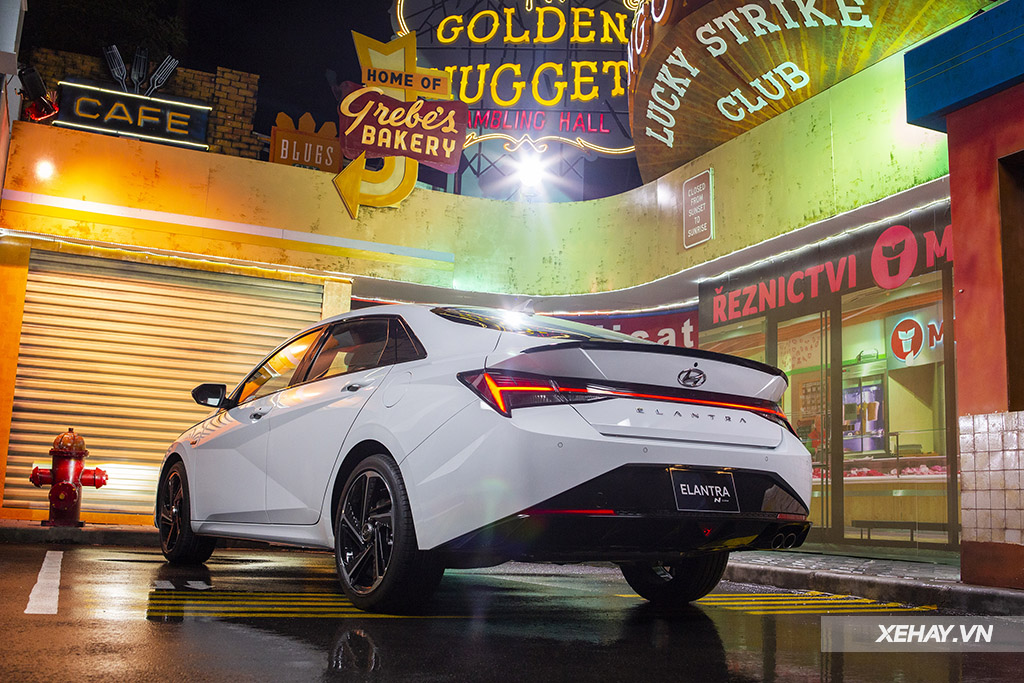 The N-line version is supplemented with air intakes instead of fog lights, 5-spoke wheels with two-tone design, and large 18-inch wheels with a sporty black body and an angular design, a sporty black side cover, dual offset exhausts, reverse triangle emergency brake lights in the middle of the rear bumper, and especially the rear trunk with a very impressive style with an LED strip running horizontally along the body in the style of a "bee-waist bottom" and a trunk lid that flutters like a duck wing combined with a coupe-style C-pillar design.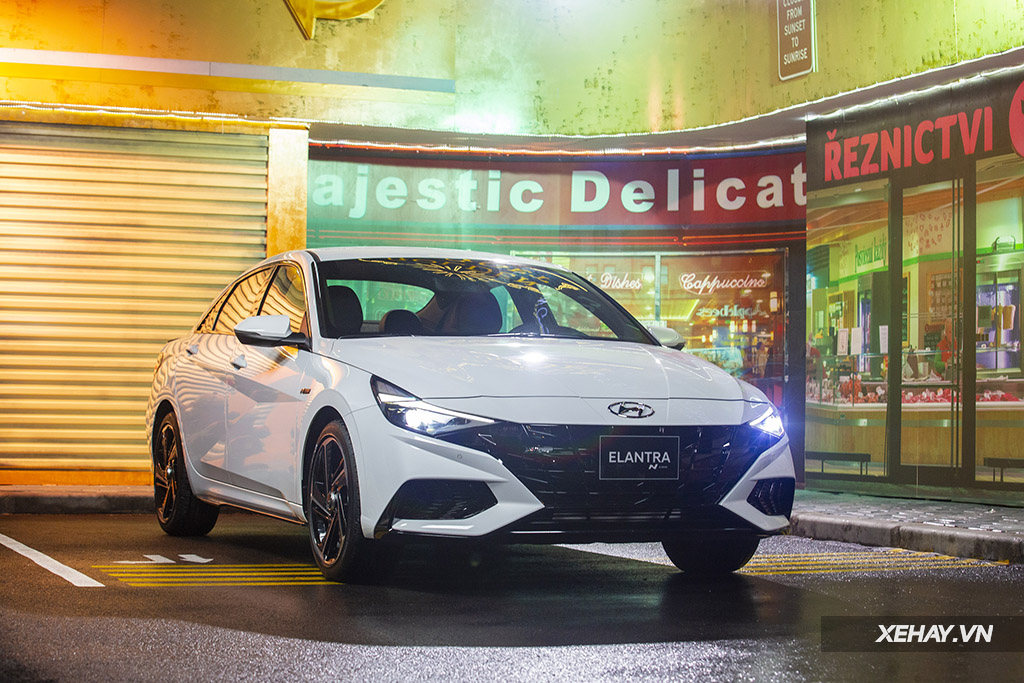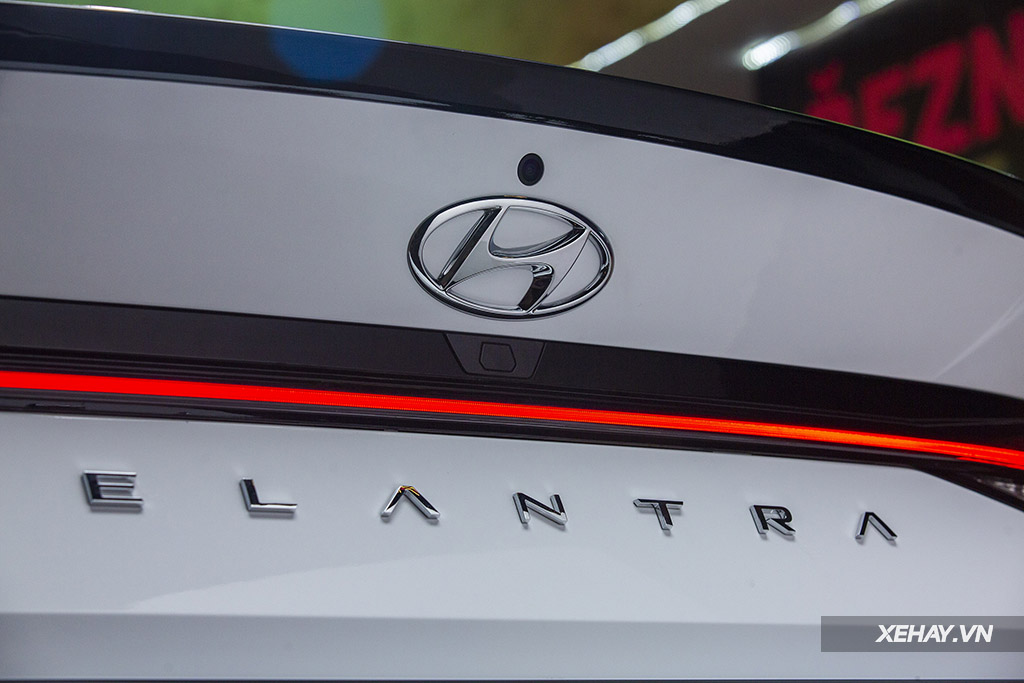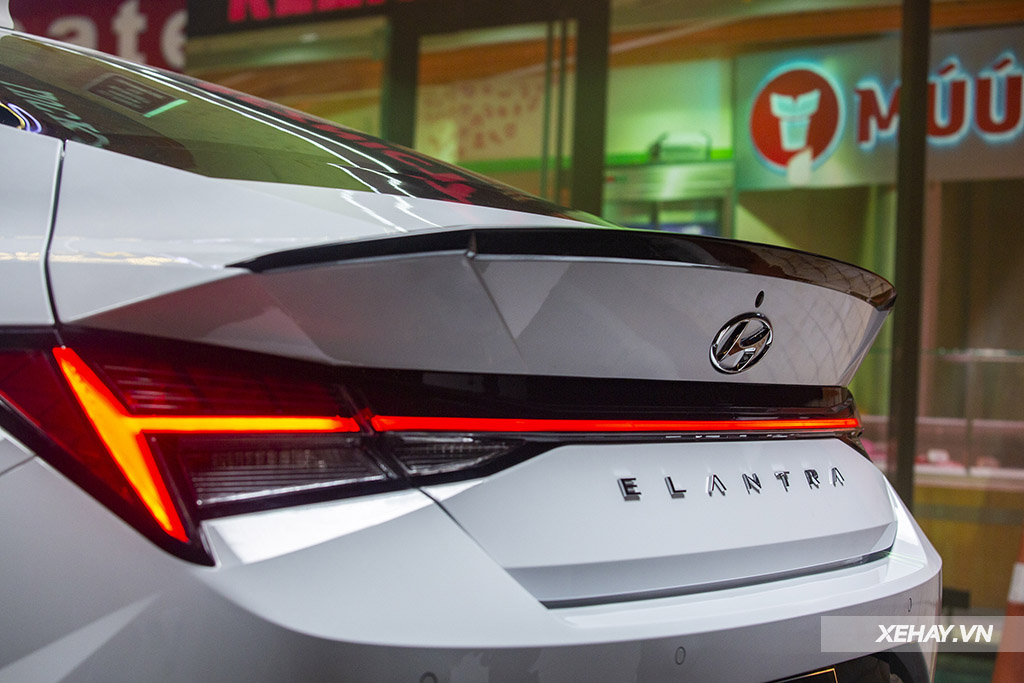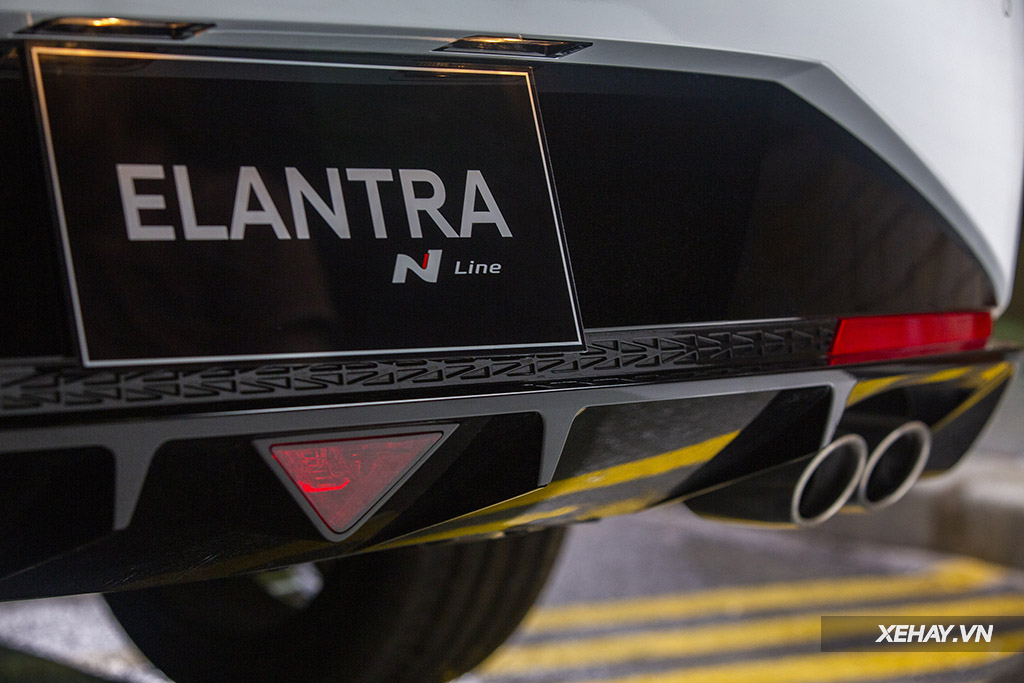 The sports atmosphere is present from the smallest exterior details to maximize the owner's emotions right from the first look. However, not just a "paper tiger" that looks beautiful but "impotent"; extreme sporty and high-value vices clearly mark a position reserved for players; Hyundai Elantra 2022 N-line is a sports car model: beautiful to look at, enjoyable to drive, and plenty of amenities for everyday use.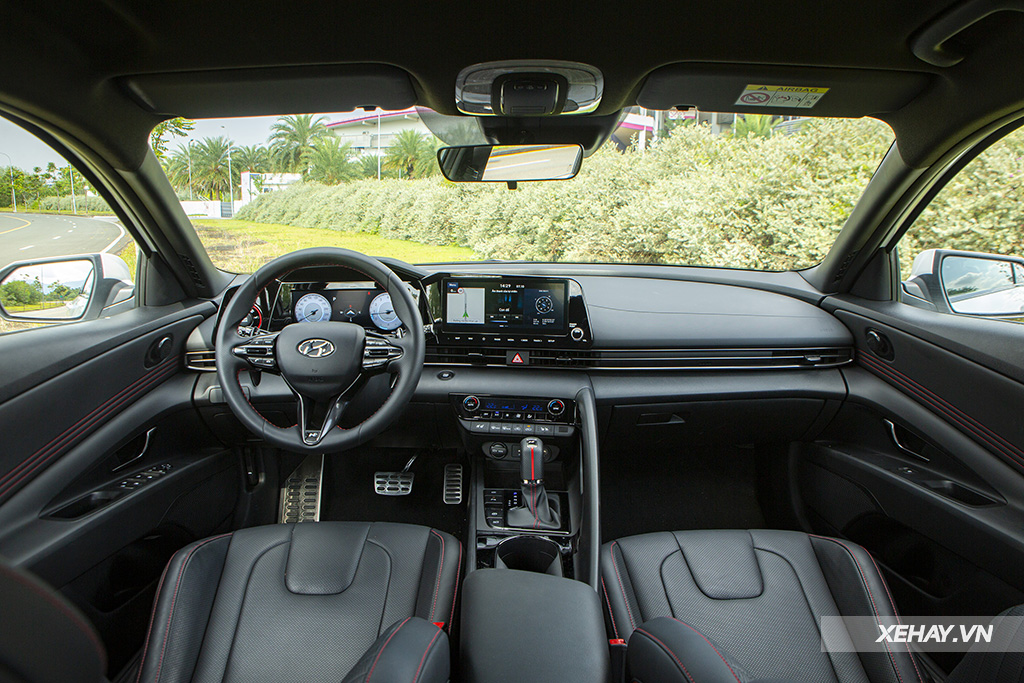 Youthful and convenient interior
If placed in the C-segment sedan, Hyundai Elantra 2022 fully meets the needs of ordinary customers: spacious interior, full amenities with a pair of central screens – electronic instrument cluster located behind the steering wheel with Apple CarPlay / Android Auto, wireless charging, dual-zone automatic air conditioning, sports leather seats that hug the passenger with heating and cooling for the back, electronic parking brake, air vents and charging ports for the rear seats…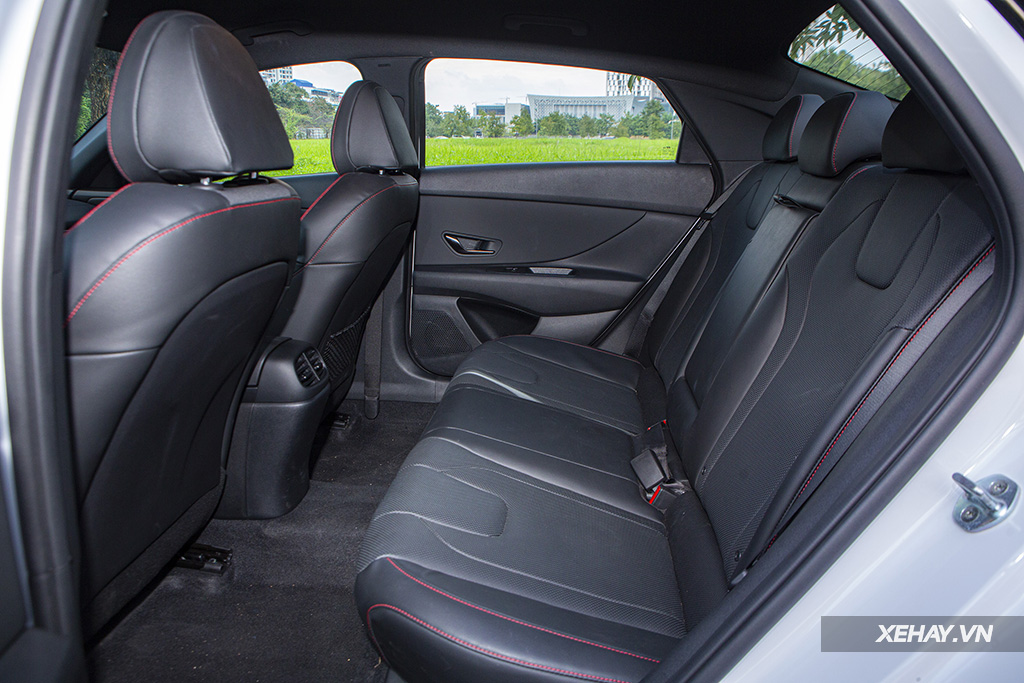 The only downside is that the car has not been equipped with a sunroof. However, this is an advantage for many users because this feature has long been controversial and not really suitable for the Vietnamese market – an area with a hot and humid climate, frequent rainfall, and high air pollution.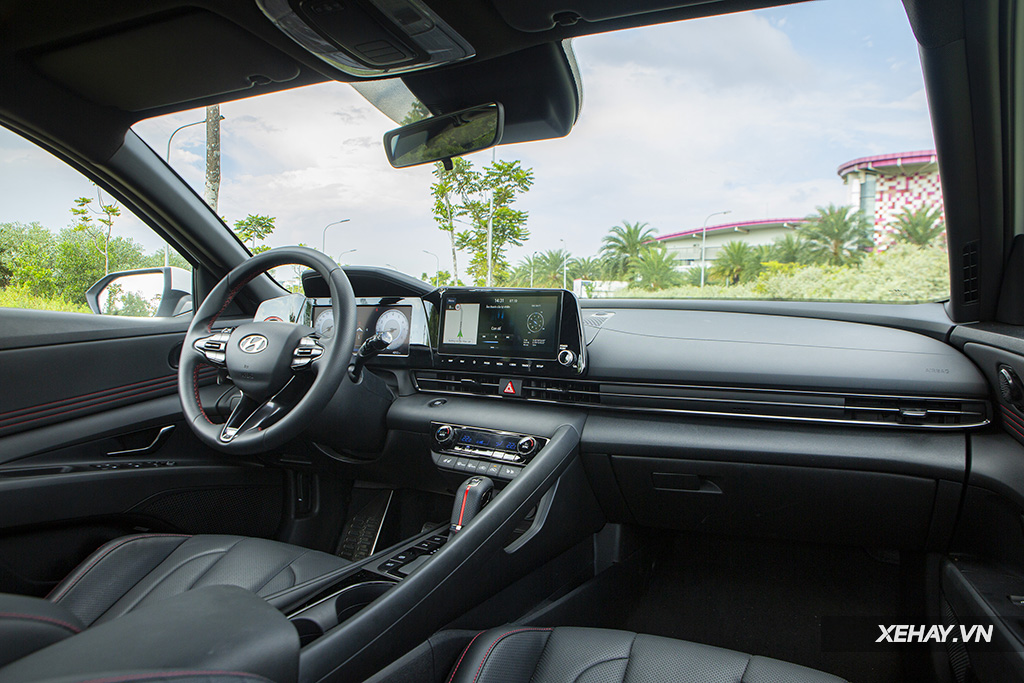 In the role of a C-segment sedan with common use needs, Hyundai Elantra 2022 N-line completely meets the requirements of ordinary users: spacious cabin, fully equipped with modern equipment and features.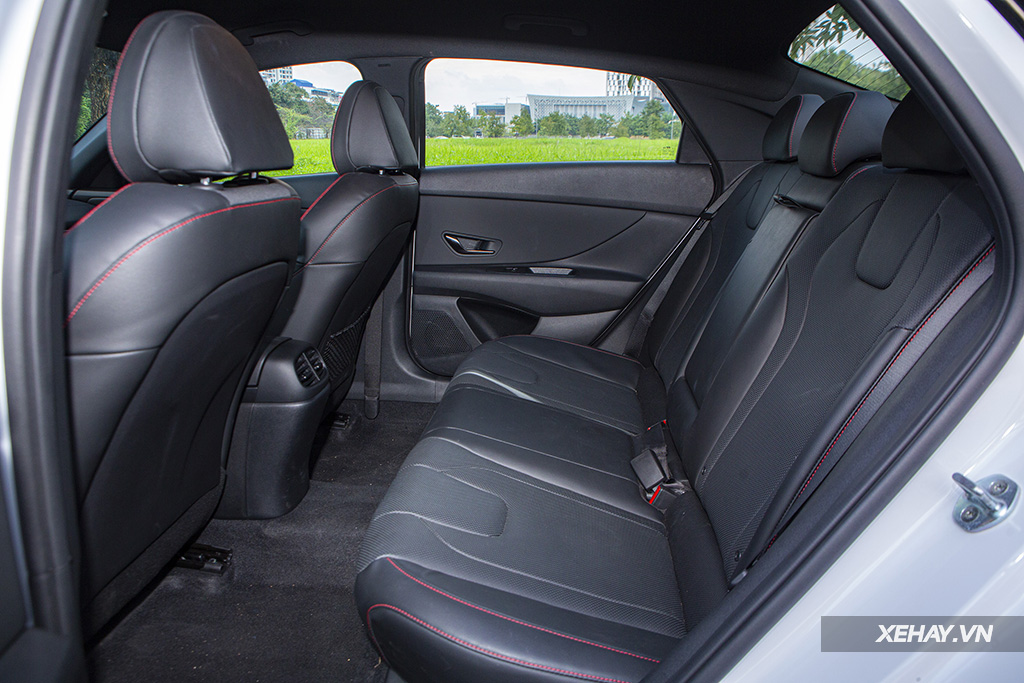 Together with this steering wheel, Hyundai Elantra 2022 N-line is also equipped with quick shift paddles behind the steering wheel, a compactly designed gear lever, and a driving mode adjustment button placed in a "strange" position to the left behind the steering wheel to only allow the driver to operate. And to complete the user's emotions, Hyundai Elantra 2022 N-line is also embroidered with contrasting red on a black leather seat.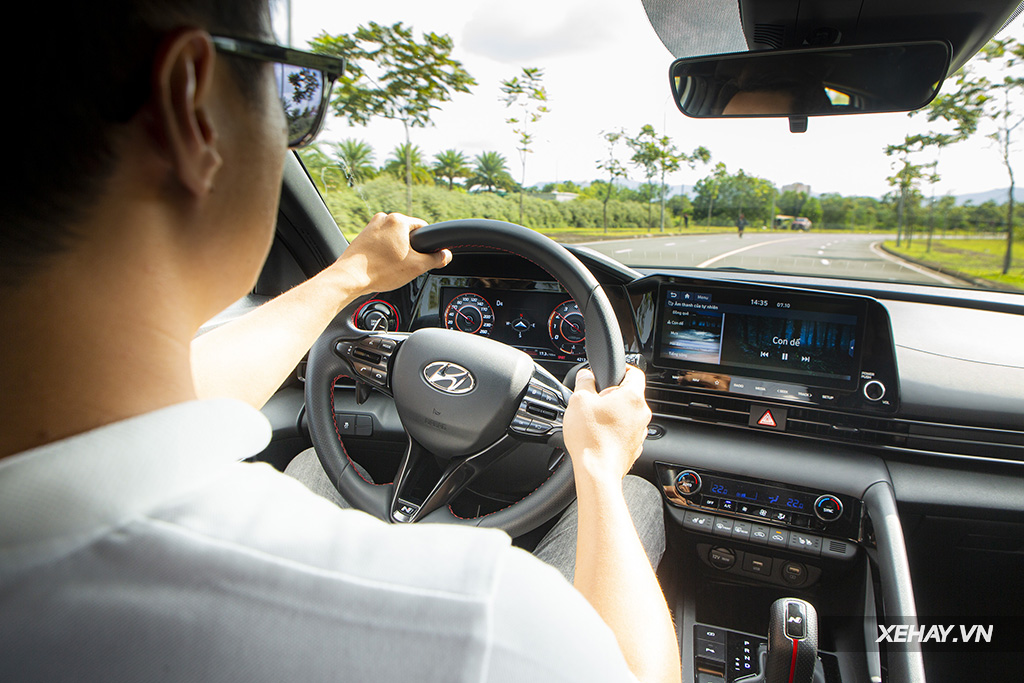 Different sports driving experience
Different from all Korean models before and also different from all competitors in the C-segment sedan segment – that is the driving experience of Hyundai Elantra 2022 N-line sports version.
As soon as you step inside the cabin and start the engine, the driver will not be able to notice the difference because at low RPMs, the 1.6 Turbo engine emits a very smooth sound – like most ordinary cars. However, just switch to sport mode and gently press the accelerator, the RPM will jump up very sensitively and the exhaust will respond very excitedly.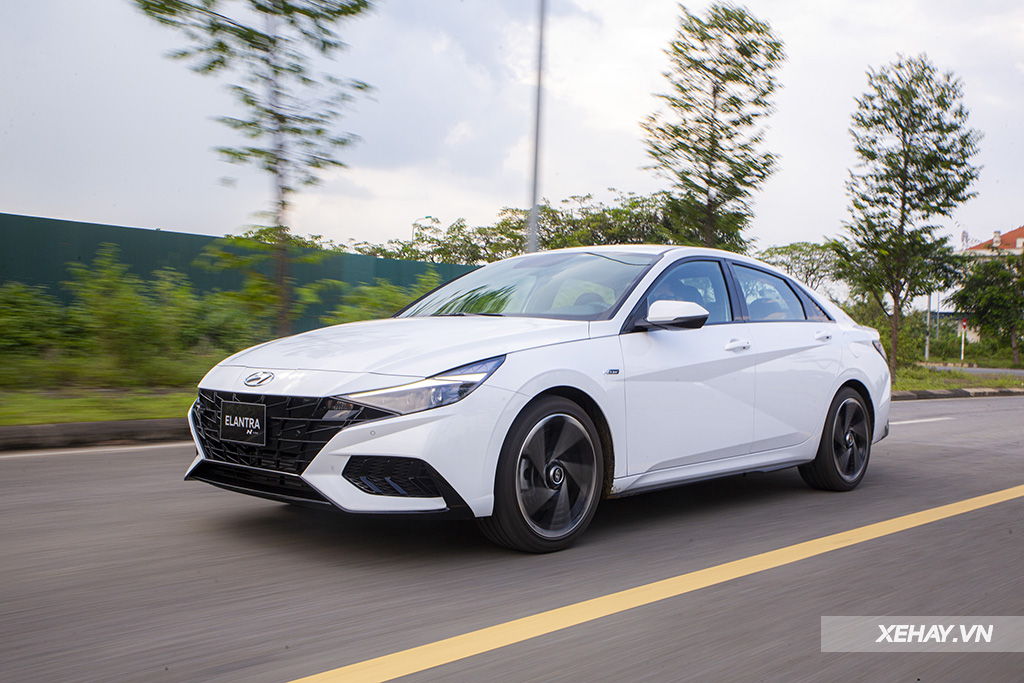 When shifting gears and stepping on the accelerator, the Elantra N-line will immediately respond to every pedal stroke. Not only that, the car will take off quickly and leave behind a bunch of "pop pop" sounds typical of throaty cars, exuding a lively sports style.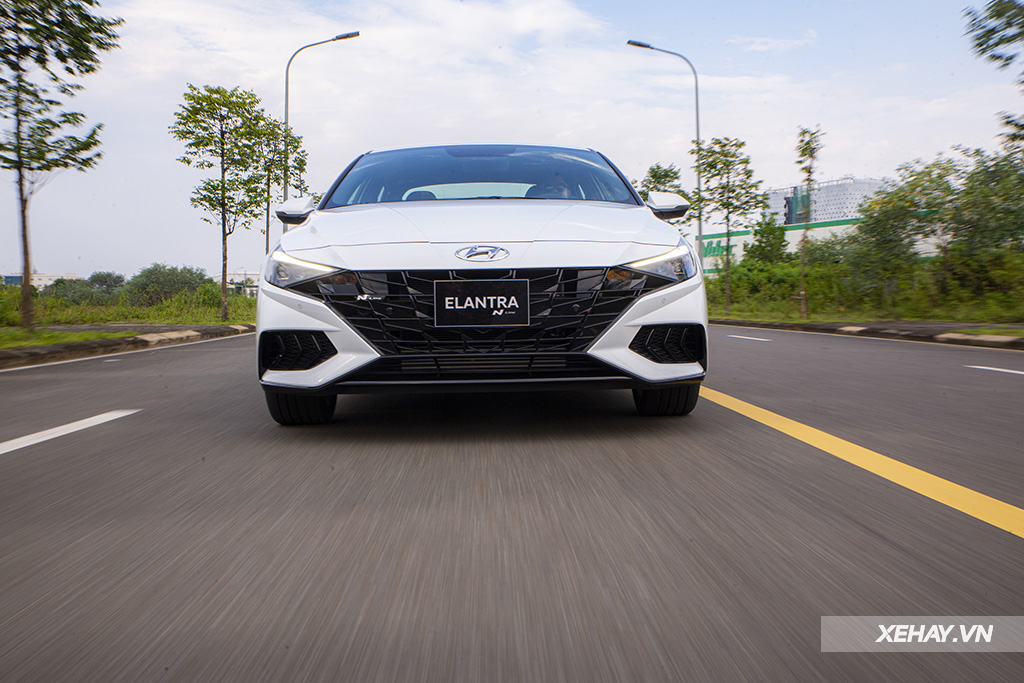 At low RPMs, the 7-speed DCT dual-clutch transmission surprisingly responds with sharpness and agility – instead of the typical sluggishness of this type of gearbox. Thanks to that, the car can accelerate smoothly and provide a light thrust into the back that is very exciting for passengers – something that speed-loving young drivers will be excited about.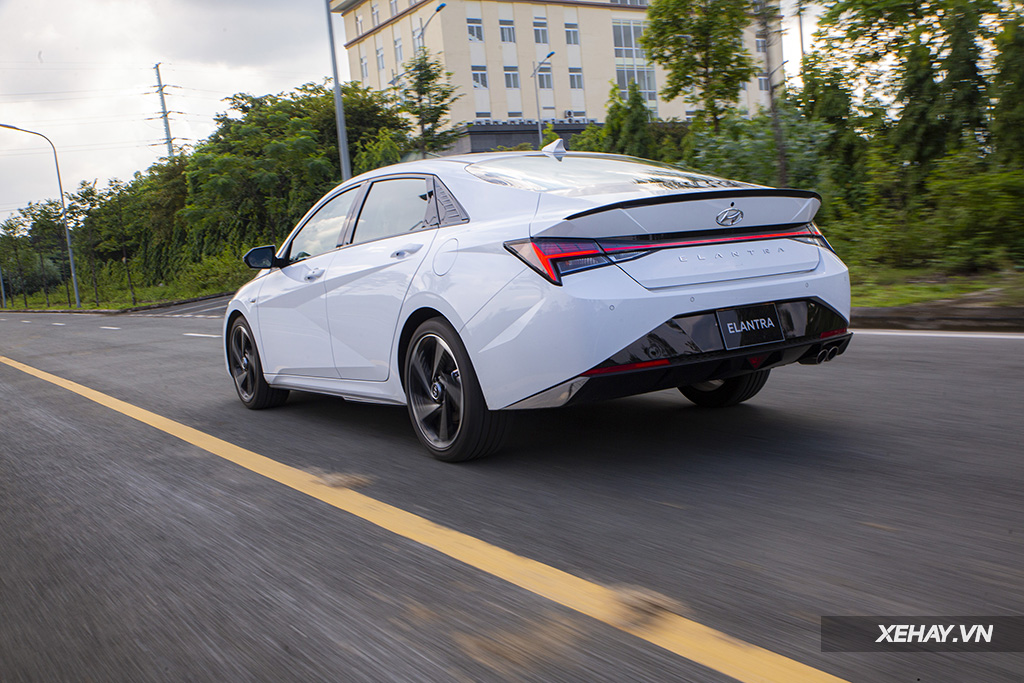 At medium RPMs, the dual-link independent rear suspension system responds sharply to each steering strike and gives the driver a real feel of the contact status between the road surface and the tires. This is normally an incredible luxury for a model originating from Korea – which is famous for its "rattling" suspension system or dull electrically-assisted steering wheel prior to now.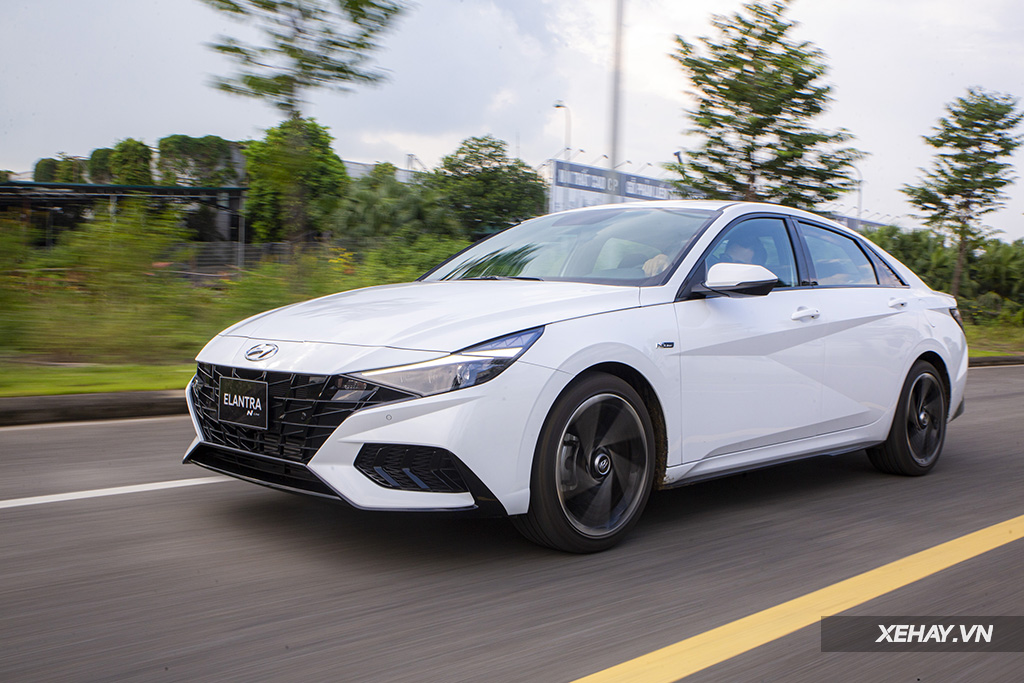 Along with an impressive acceleration experience, precise steering response, and sharp steering wheel; Hyundai Elantra 2022 N-line also completes the performance picture with large-size brake discs, providing firmer and more reliable braking than ever.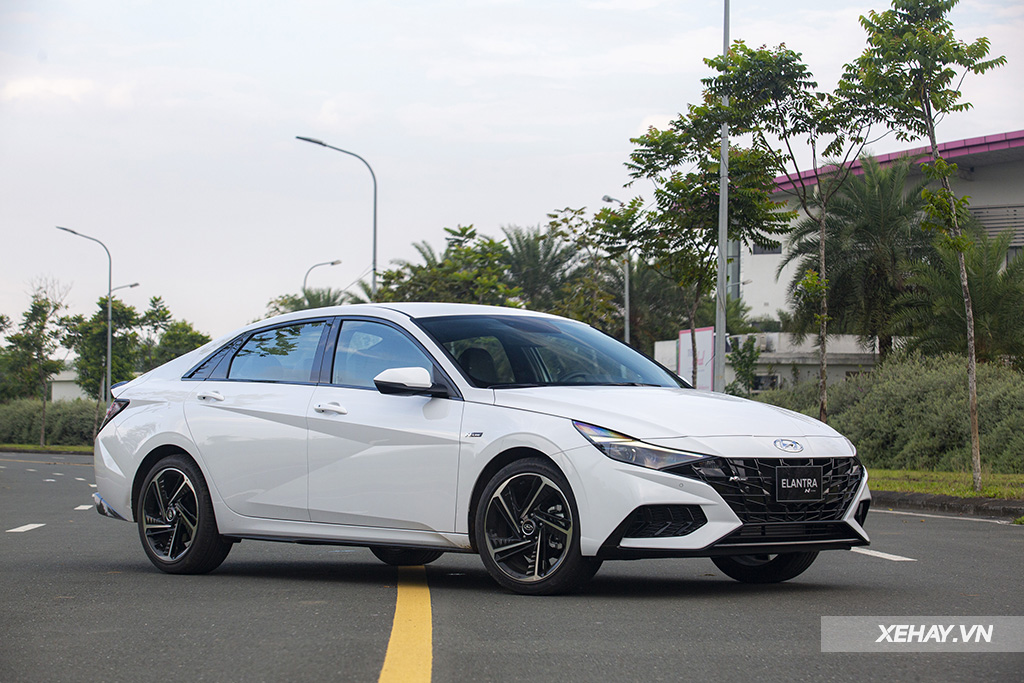 Diverse versions and extremely attractive prices
Alongside the N-line version with a clear orientation towards customers who like the emotional sports driving experience, Hyundai Elantra 2022 is also distributed with 3 other versions along with 2 engine options, respectively the 1.6 and 2.0 naturally-aspirated GDI, paired with a 6-speed automatic transmission.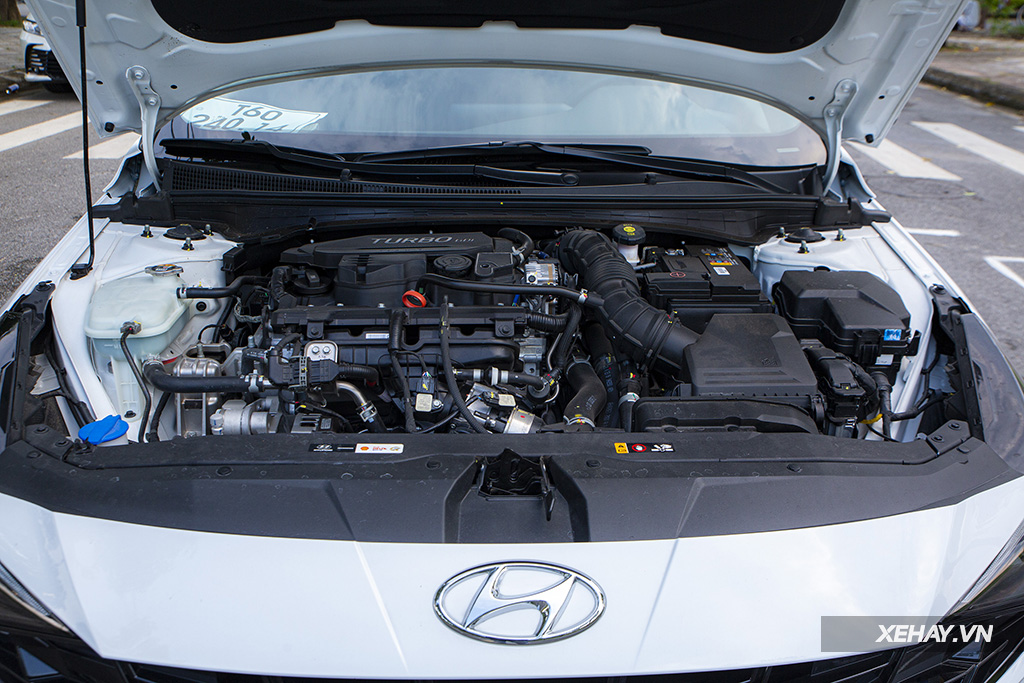 With these regular versions, the general customers can still choose a C-segment sedan with a youthful design, a full list of convenient amenities, and a sturdy frame system.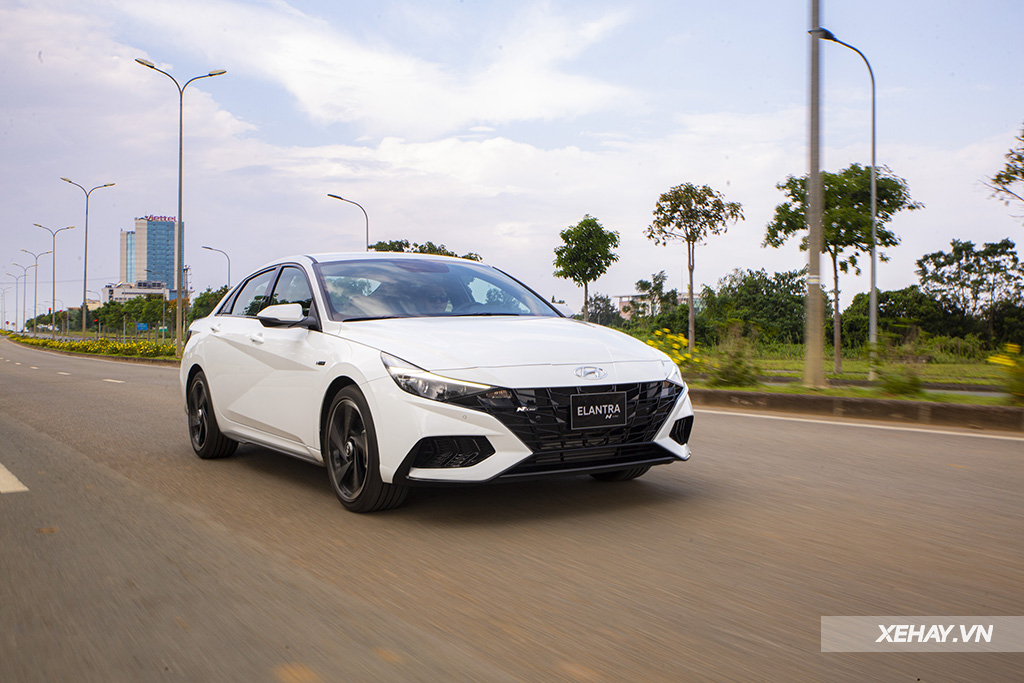 Not only does it distribute 4 versions to serve diverse user needs, Thanh Cong also lists a price that is easy for consumers to bear (from 599 to 799 million VND), to the point of making it difficult for competitors from Japan.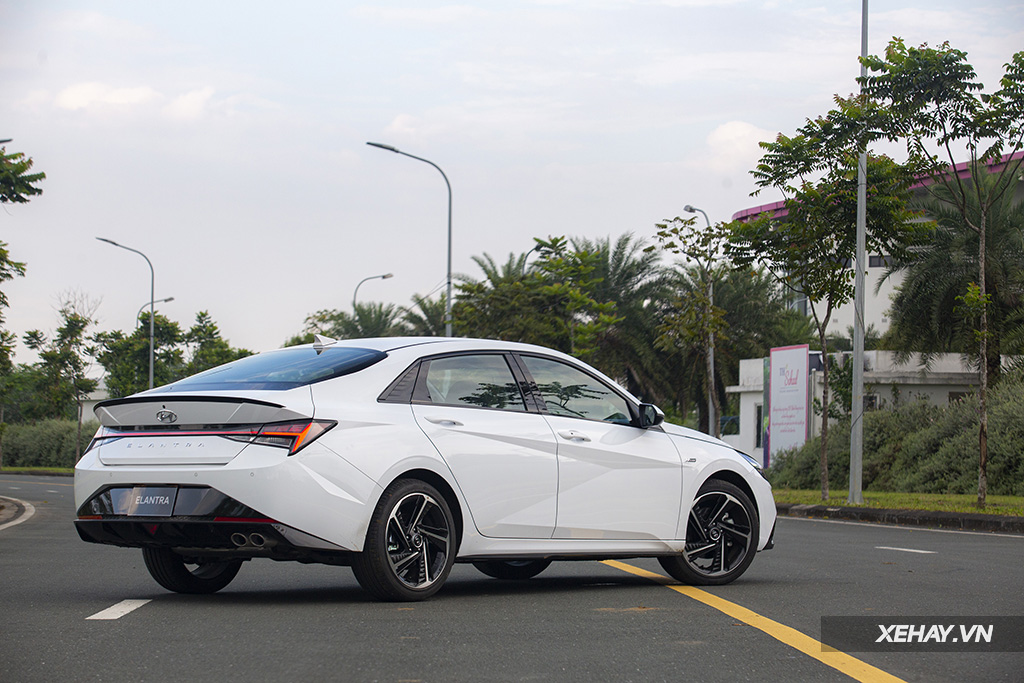 Thus, it seems that Hyundai Elantra 2022 has clearly outlined a successful path with a youthful design, spacious interior, full amenities, and especially the leading sports driving experience along with an attractive price that cannot be ignored. From here, it can be seen that the Korean brand has been very serious about comprehensive, meticulous changes to be able to master the market.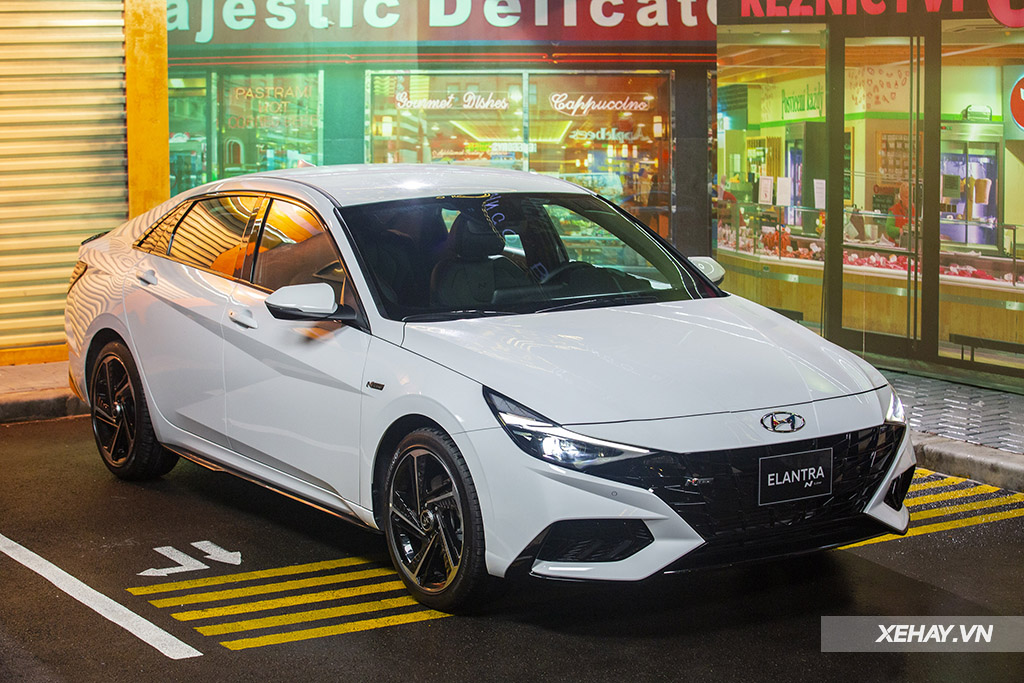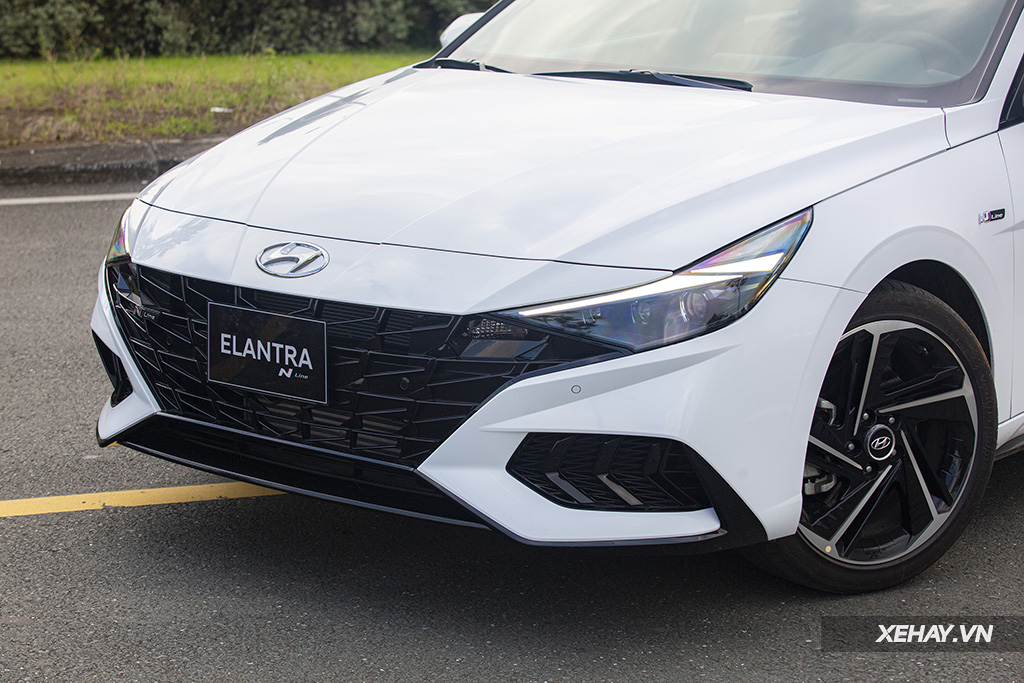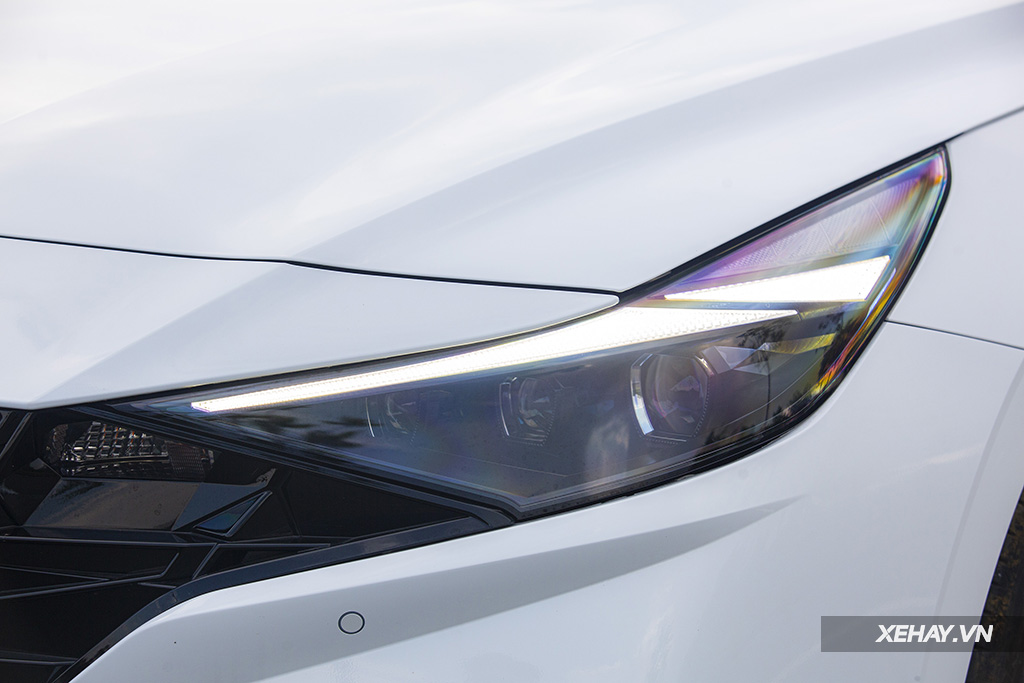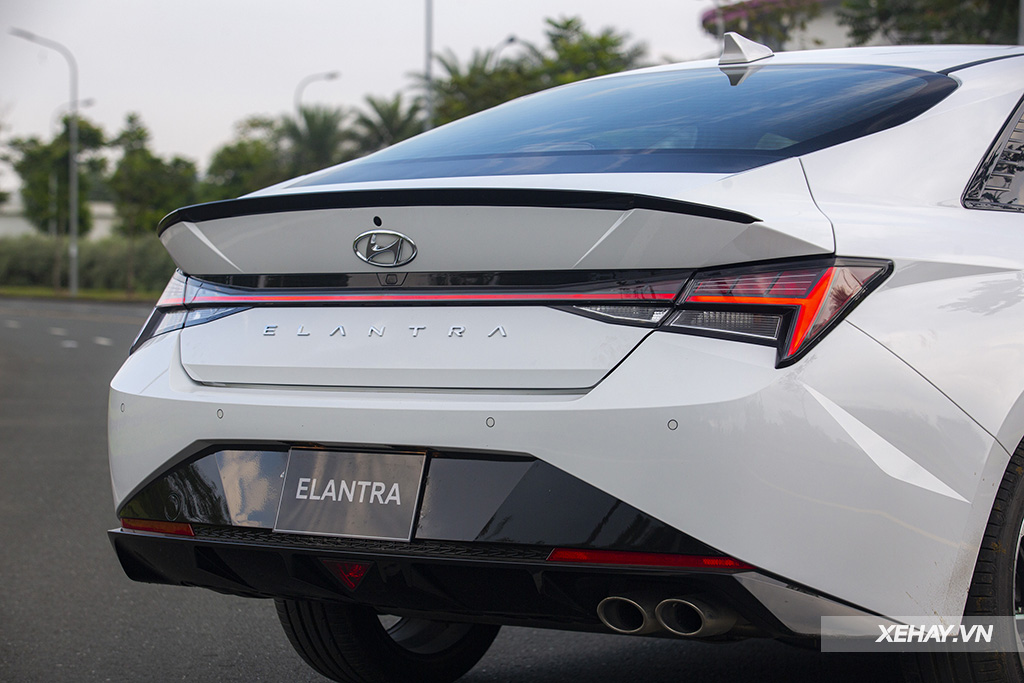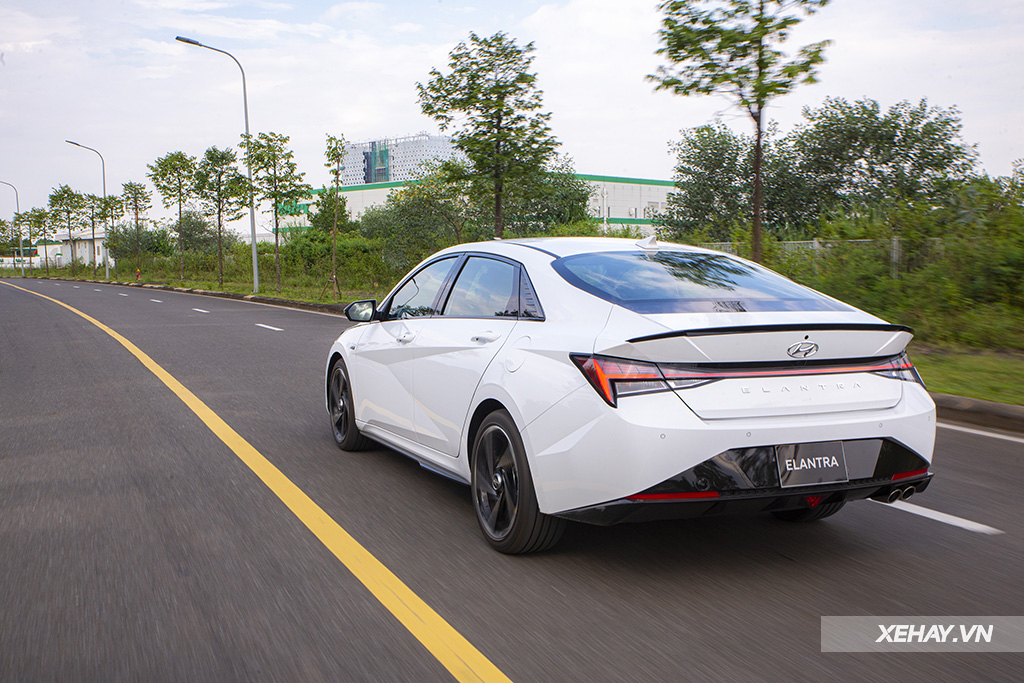 Anh Phan (Tuoitrethudo)
Sorry but you have to write it yourself.