On October 25th, Geleximco Corporation, a partner of Chery (China), unexpectedly organized a display of three models, Omoda 5, Omoda S5, and Jaecoo 7, to gauge the reaction of Vietnamese customers.
These are all models that have been confirmed for distribution in our market, but there is no specific information about the launch date.
Omoda 5
Omoda 5 is positioned in the B-segment SUV/CUV, with dimensions of 4,400 x 1,830 x 1,588 mm. This is the most vibrant segment in the Vietnamese market with a series of popular names like Hyundai Creta, Kia Seltos, Honda HR-V or Toyota Corolla Cross.
The appearance of Omoda 5 is youthful, sporty, and modern. The prominent feature at the front of the car is a large-sized grille with a combination of LED position lights and a two-tier headlight cluster. At the rear, there is a horizontally-aligned taillight and two rectangular-shaped faux exhaust pipes positioned quite high.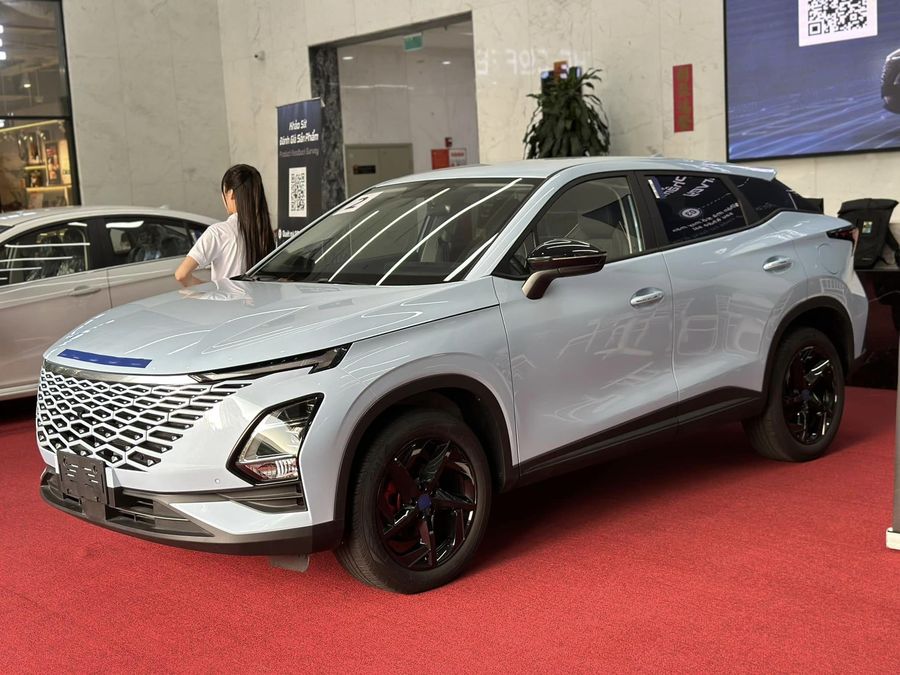 The interior of Omoda 5 has many modern equipment, including a dual 10.25-inch screen cluster, wireless phone charging, electronic parking brake, temporary brake hold, sunroof, 64-color ambient lights, automatic air conditioning, and rear air vents. The car's safety features include 6 airbags, a 360-degree camera, and advanced driver assistance systems (ADAS).
According to some leaked information, in the Vietnamese market, Omoda 5 will be equipped with a 1.6L turbocharged I4 petrol engine, producing 197 horsepower and 290 Nm of torque, paired with a 7-speed dual-clutch automatic transmission.
Omoda S5
Omoda S5 belongs to the C-segment sedan. This model has specific dimensions including a length of 4,644 mm, width of 1,814 mm, height of 1,493 mm, and a wheelbase length of 2,650 mm. Compared to competitors in the same segment such as Honda Civic, Kia K3, or Hyundai Elantra, Omoda S5 has a significantly shorter wheelbase length.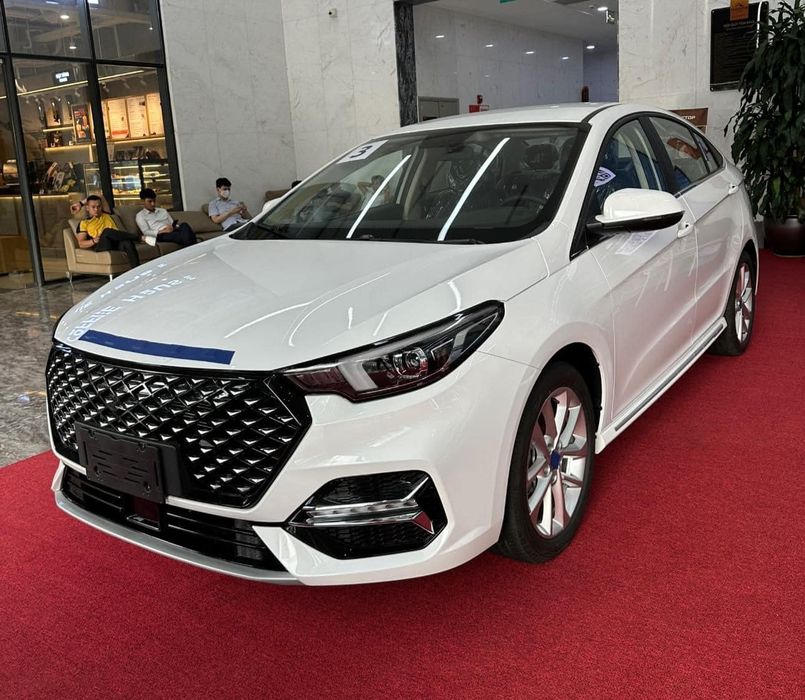 Omoda S5 has a luxurious interior space with full amenities. Some standard equipment of the car includes a digital instrument cluster and a 10.25-inch touch screen center display, automatic air conditioning, keyless entry, and electronic parking brake.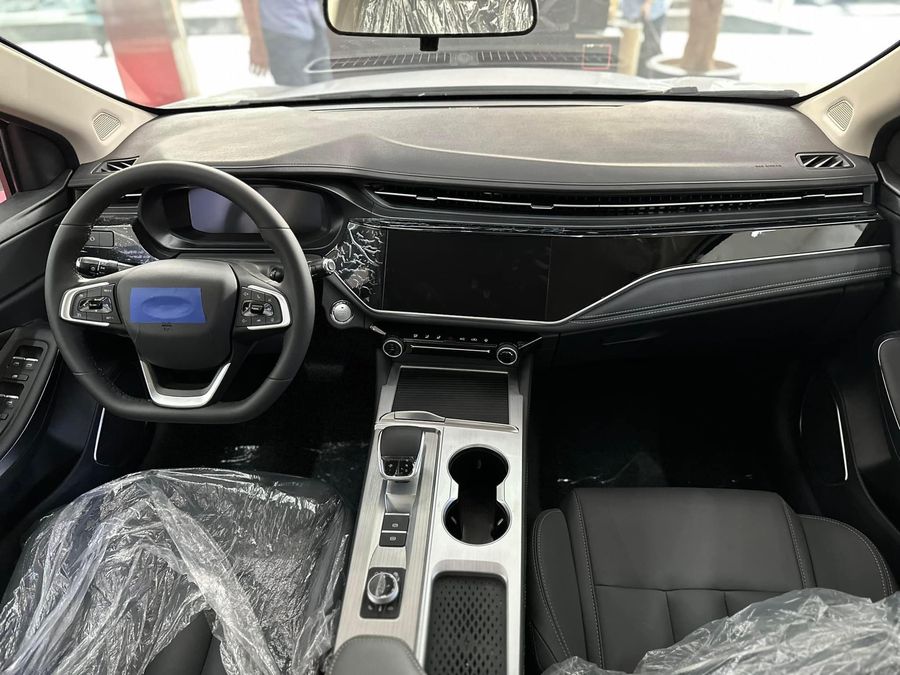 Under the hood of the Omoda S5, there are 2 engine options with a displacement of 1.5L. The first is a naturally aspirated engine with a maximum power of 113 horsepower and a maximum torque of 138 Nm. The second is a turbocharged engine with a maximum power of 147 horsepower and a maximum torque of 210 Nm. Both versions use a continuously variable transmission (CVT).
Chery Jaecoo 7
Chery Jaecoo 7 has dimensions of 4,538 x 1,898 x 1,680 mm, with a long wheelbase of 2,672 mm. The car has an approach angle of 21 degrees and a departure angle of 29 degrees. This model is in the C-class SUV segment and will compete with Mazda CX-5, Hyundai Tucson, KIA Sportage, etc. when launched in Vietnam.
Chery Jaecoo 7 has a square, muscular appearance, quite similar to the 2024 Huyndai Santa Fe. In China, Jaecoo 7 has a large "CHERY" logo placed at the center of the grille. However, in the international version, this logo has been designed smaller.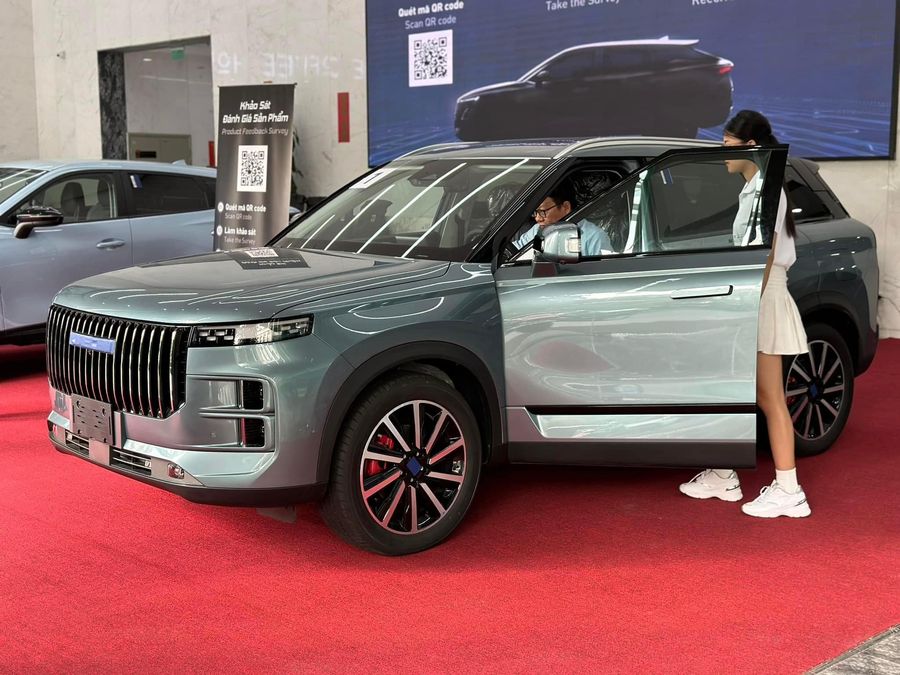 Jaecoo 7 has a two-tier headlight design. Meanwhile, the daytime running lights are a long LED strip that runs across the front grille. There is a large air spoiler integrated with a high-mounted brake light at the rear, transparent taillights, and 2 hidden exhaust pipes.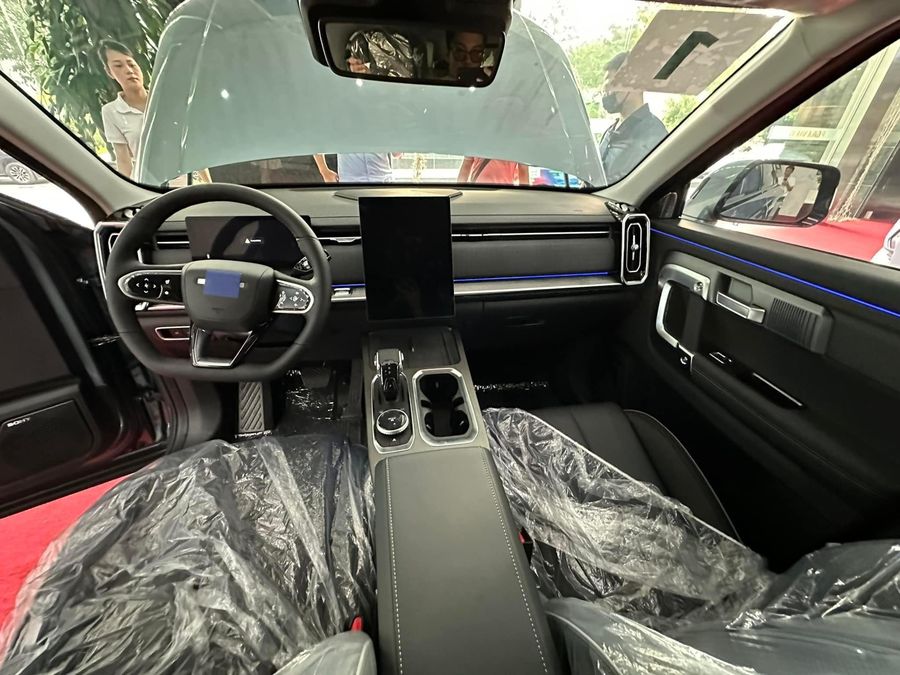 In terms of the interior, the cabin of Chery Jaecoo 7 has a minimalist yet modern design. The central control area stands out with a vertically-oriented 13.2-inch display. The instrument cluster behind the steering wheel is arranged simply like Hyundai Tucson. The car's entertainment operating system is supported by the Snapdragon 8155 chip, accompanied by a steering support system with 33 different functions.
The fuel consumption of the 2WD version is 6.98L/100 km, and the 4WD version is 7.48L/100 km. The 4WD version will also offer multiple driving modes such as snow, mud, and sand to conquer various terrains. In the future, the PHEV version of Chery Jaecoo 7 will impress with a fuel consumption of only 1 liter/100 km.
Thái Sơn (Tuoitrethudo)
Photo: Nguyễn Thanh Hải