Recently, the Korean carmaker has officially unveiled the first images of the upgraded Kia Carnival model in the mid-life cycle.
Based on the shared images, the front and rear of the 2024 Carnival have undergone the most changes. The front fascia impresses with a new radiator grille, accompanied by vertical headlights. This detail is reminiscent of the EV9 SUV model and Kia Morning.
Below are the new front spoiler and fog lights. Instead of being located at the two corners of the car's front like before, the fog lights are now placed on both sides of the center air intake.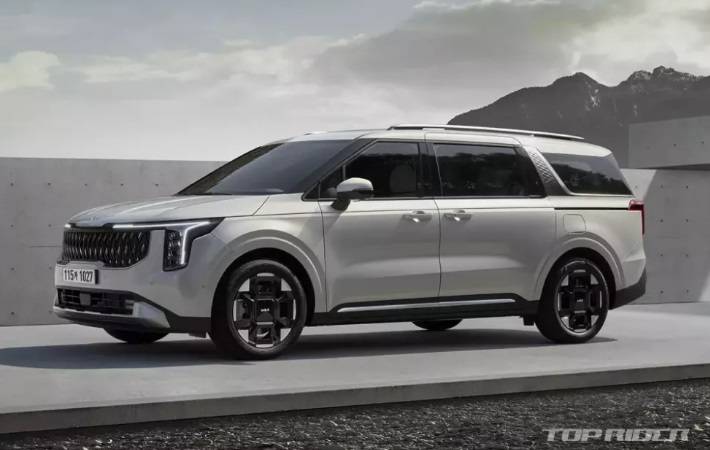 The 2024 Kia Carnival is equipped with new, elaborate wheels, giving it a stronger, robust, and agile appearance.
The rear stands out with vertically designed taillights similar to the headlights, connected by a slim strip of light, running across the tail of the car. In addition to the taillights, the design of the rear spoiler and tailgate has also been changed to look more harmonious.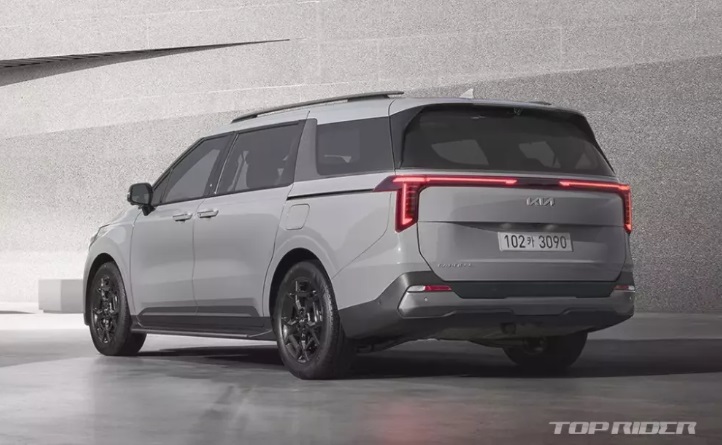 In this mid-life cycle upgrade, the Kia Carnival is further supplemented with a Gravity variant. To easily distinguish it from other versions, the Gravity edition will have its own radiator grille, unique alloy wheels, roof rack, chrome trims on the C-pillar/door/tailgate, as well as metal-colored front/rear skid plates.
The interior of the car has not been revealed yet. According to leaked images, the facelifted Kia Carnival will have many upgrades inside the cabin, such as a curved 12.3-inch screen, the latest generation integrated infotainment system, a Head-Up Display, fingerprint scanning technology, Ergo Motion Seats, and a Highway Driving Assistance 2.
Currently, the Korean carmaker is still keeping the drivetrain of the car secret.
According to many speculations, the facelifted Kia Carnival will still retain the gasoline and diesel engine options, but it will be equipped with a hybrid powertrain, which is a combination of a turbocharged 1.6L gasoline engine and an electric motor. It is highly likely that this powertrain will be shared with the 2024 Kia Sorento.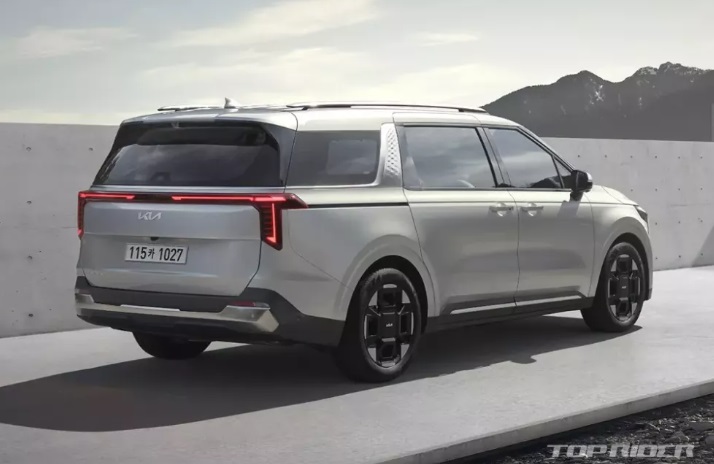 It is expected that Kia will officially start accepting pre-orders for the 2024 Carnival in its home country of Korea in November. The selling price of the car has not been disclosed yet.
In Vietnam, the Kia Carnival is currently available in 5 versions with prices ranging from 1.209 to 1.834 billion VND, including 4 diesel engine versions and one gasoline engine version.
As one of Kia's flagship models in Vietnam, the facelifted Carnival may soon be introduced in the country.
TH (Tuoitrethudo)