Kia officially revealed the first images of the D segment sedan model K5 on October 25. The Korean carmaker also announced that it is accepting deposits for this model.
As reported, Kia K5 2024 will be available in 3 variants: Prestige, Noblesse, and Signature, with prices ranging from 27.84 – 39.54 million Won (about 507 – 720 million VND).
In this lifecycle update, Kia K5 has been slightly improved in terms of design. The front of the car impresses with a refined grille, accompanied by new compact and modern headlights.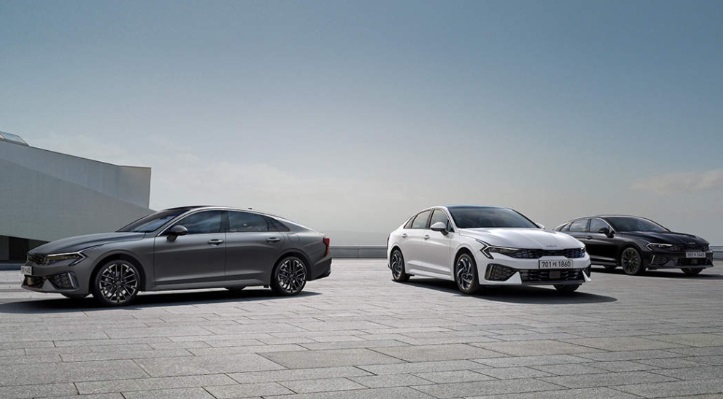 Surrounding the headlights are new LED daytime running lights, inspired by star maps. The front bumper of the Kia K5 2024 is also designed in the shape of wings, accompanied by large-size fake air vents at the corners.
In the rear area, the taillights have been refined to look sleeker and smoother, and the two fake air vents on the rear bumper have been removed.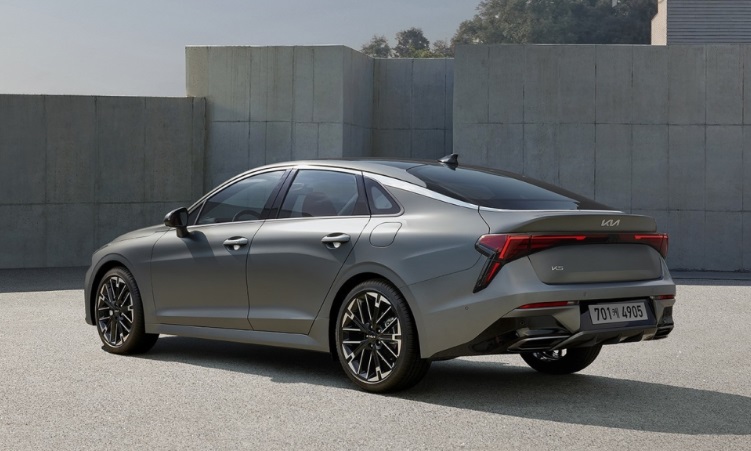 To meet customer demand, the Korean carmaker has also added the new Black Fit package, which helps upgrade the sportiness and modernity of the car. This package will include options such as a rear diffuser and dark-colored exhaust tips, bespoke 18 or 19-inch alloy wheels, black-colored side mirror covers, black suede interior upholstery.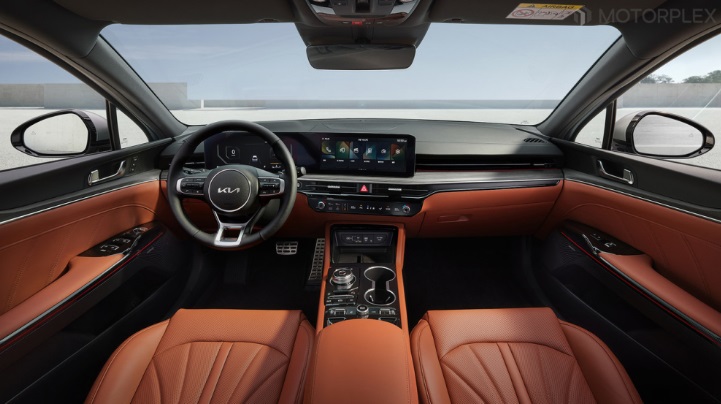 In terms of the interior, the cabin space of Kia K5 2024 has also been "transformed" with a range of convenient features. The car is equipped with a curved screen on the dashboard, integrated with a digital instrument cluster and a 12.3-inch touchscreen center display; Head-Up Display; power tailgate; 2-layer soundproof glass; front and rear dash cameras; software updates via Wi-Fi; Digital Key 2; fingerprint scanner and 60:40 folding rear seats.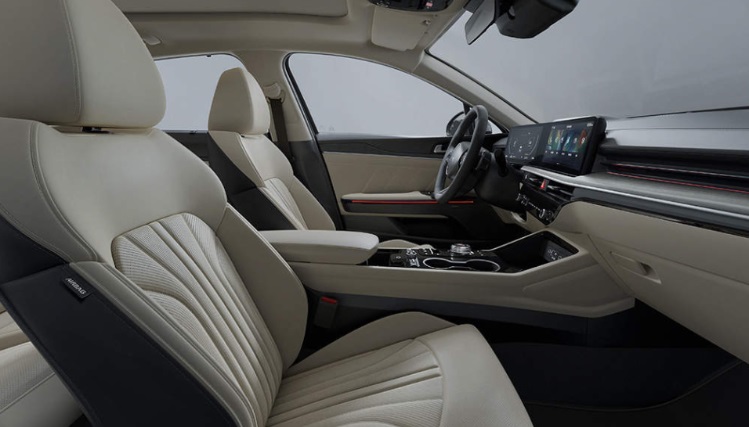 Kia K5 2024 possesses a range of driving assist features such as: vibrating steering wheel for warning, rear parking distance warning and collision avoidance assistance when reversing in a parking lot. The side cameras of the car will display the rear area image on the digital instrument cluster when the driver activates the turn signal.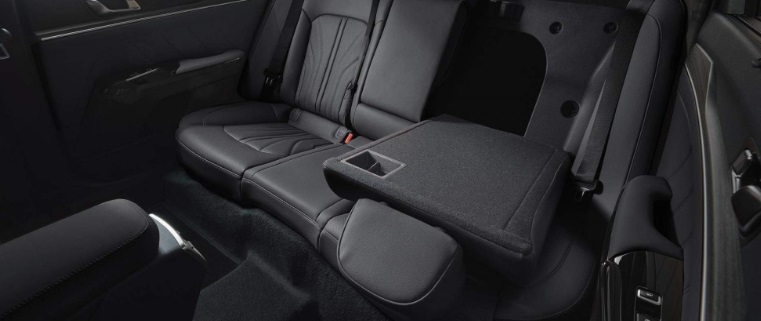 Providing power for Kia K5 2024 are 4 engine options similar to the previous version. The first is a 2.0L 4-cylinder gasoline engine with a maximum output of 160 horsepower and a maximum torque of 196 Nm, combined with a 6-speed automatic transmission.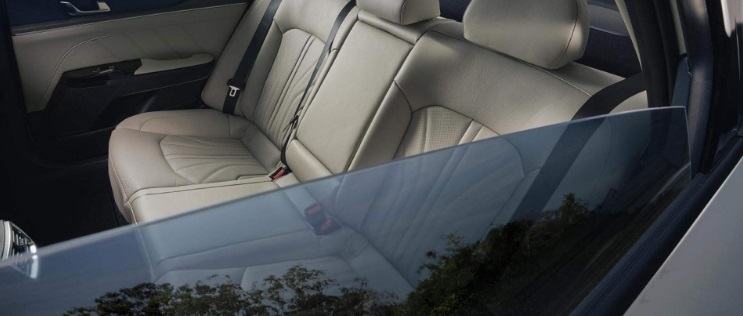 The second is a 1.6L turbocharged 4-cylinder gasoline engine, with a maximum output of 180 horsepower and a maximum torque of 265 Nm, combined with an 8-speed automatic transmission.
The third is the SmartStream L2.0 engine using liquefied petroleum gas (LPG) with a capacity of 2.0L, delivering a maximum output of 146 horsepower and a maximum torque of 191 Nm. This engine is combined with a 6-speed automatic transmission.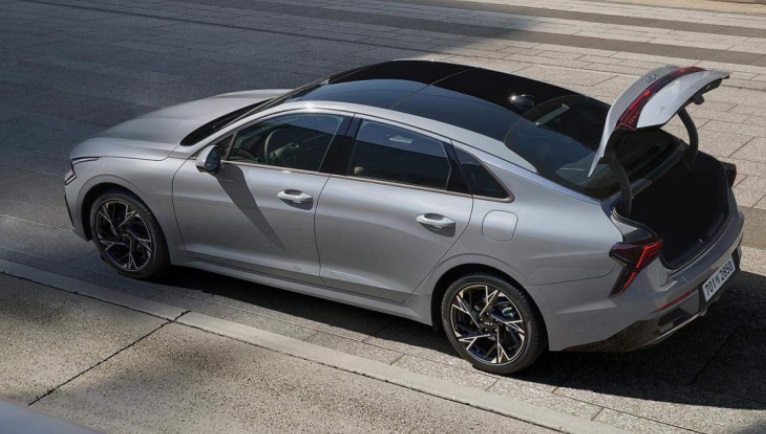 Finally, there is the hybrid powertrain, which includes the SmartStream G2.0 HEV gasoline engine, an electric motor, and a 6-speed automatic transmission. This powertrain generates a total output of 152 horsepower and a maximum torque of 188 Nm.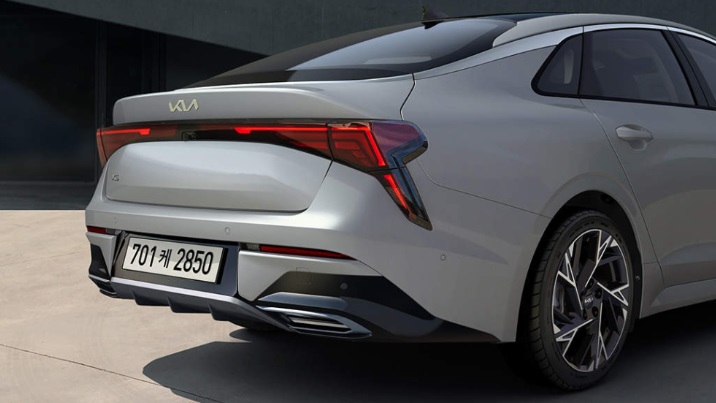 TH (Tuoitrethudo)