Due to the impact of the Covid-19 pandemic, the MotoGP 2020 season had many disruptions, especially with fewer races and limited hosting countries. Specifically, the MotoGP 2020 season only had 14 races and took place in 7 different countries in Europe.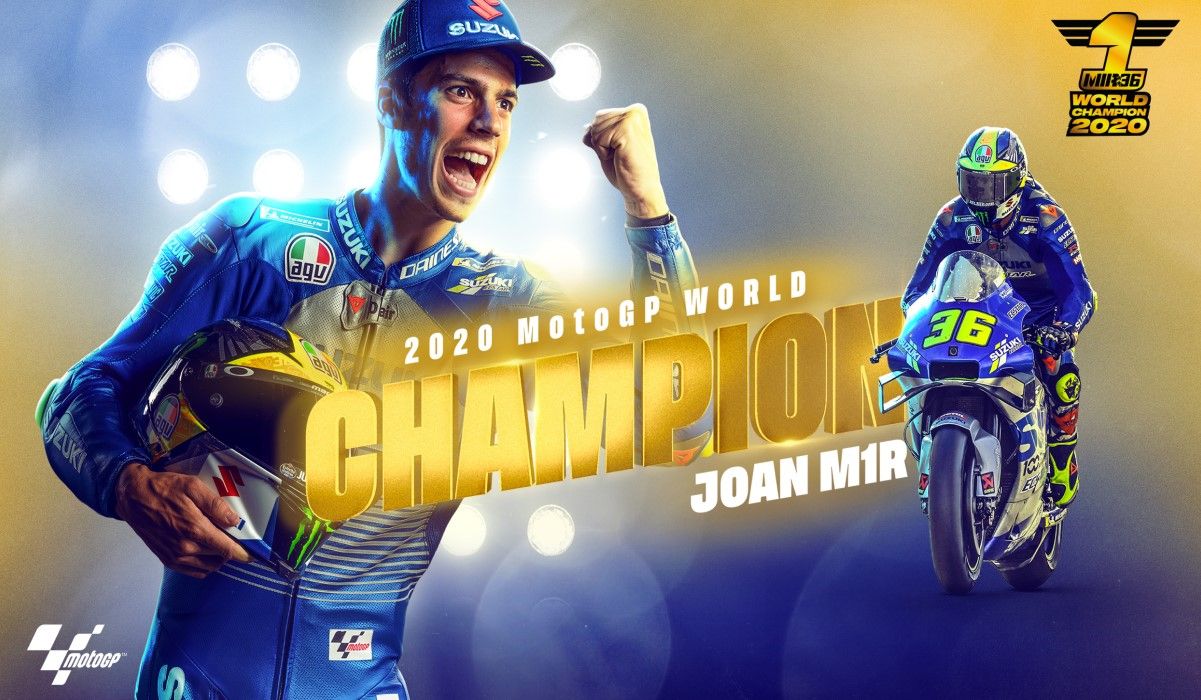 Joan Mir becomes MotoGP 2020 champion after one race.
The uniqueness of the MotoGP 2020 season did not stop there, as in the very first race in Jerez, Spain, Marc Marquez suffered a serious injury that forced the reigning champion to sit out for the rest of the season. This was seen as an opportunity for renowned riders such as Dovizioso from Ducati, Vinales from Yamaha, and young talent Fabio Quartararo to compete for the championship title.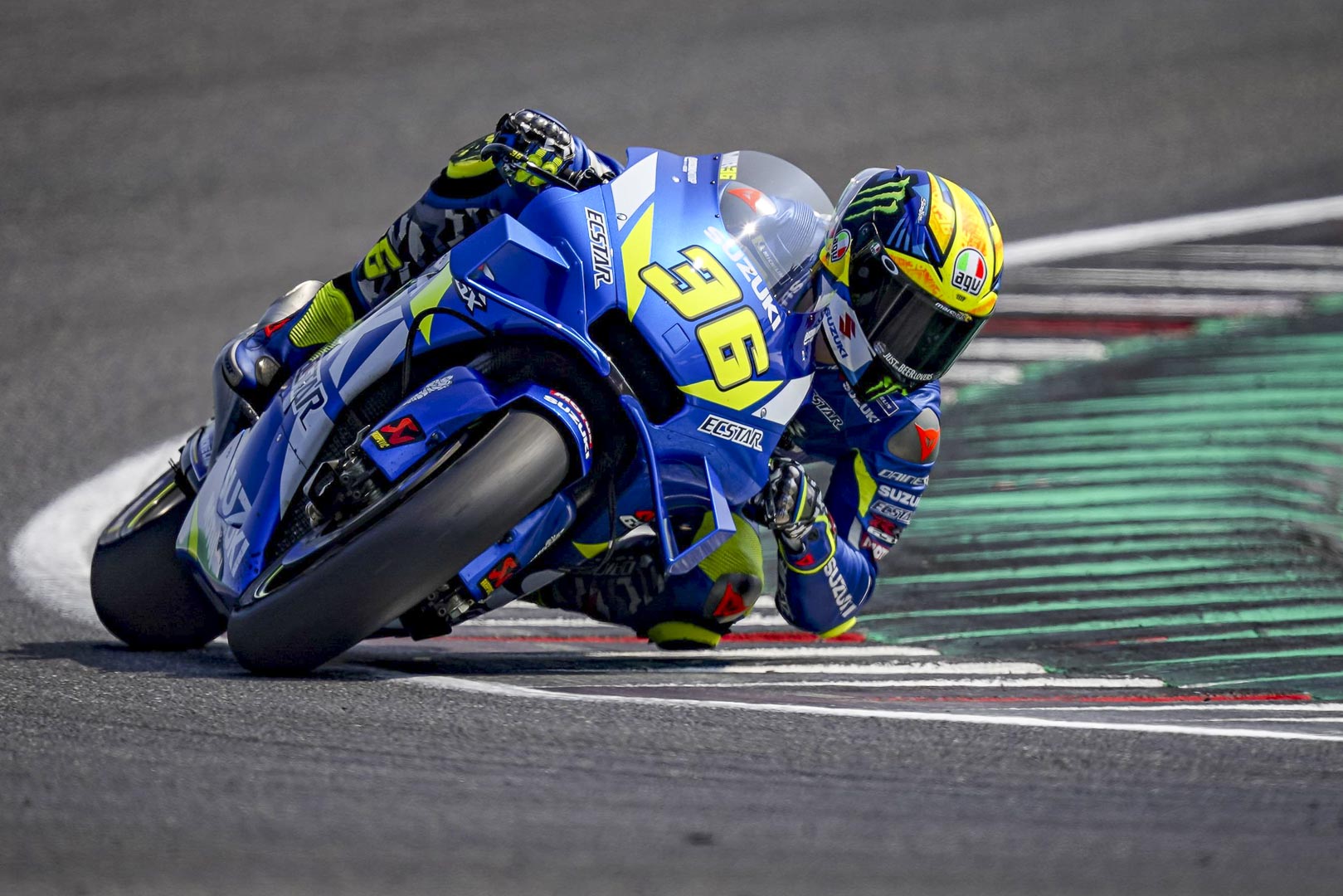 Suzuki Ecstar rider #36 competes confidently and safely in many consecutive races.
However, fans witnessed a very strange season. After 13 races, there were as many as 9 riders who won a race, with only Fabio Quartararo and Franco Morbidelli from Petronas Yamaha SRT having more than 1 victory, as each of them won 3 races. However, the champion of the season was not one of these two riders with the most race wins.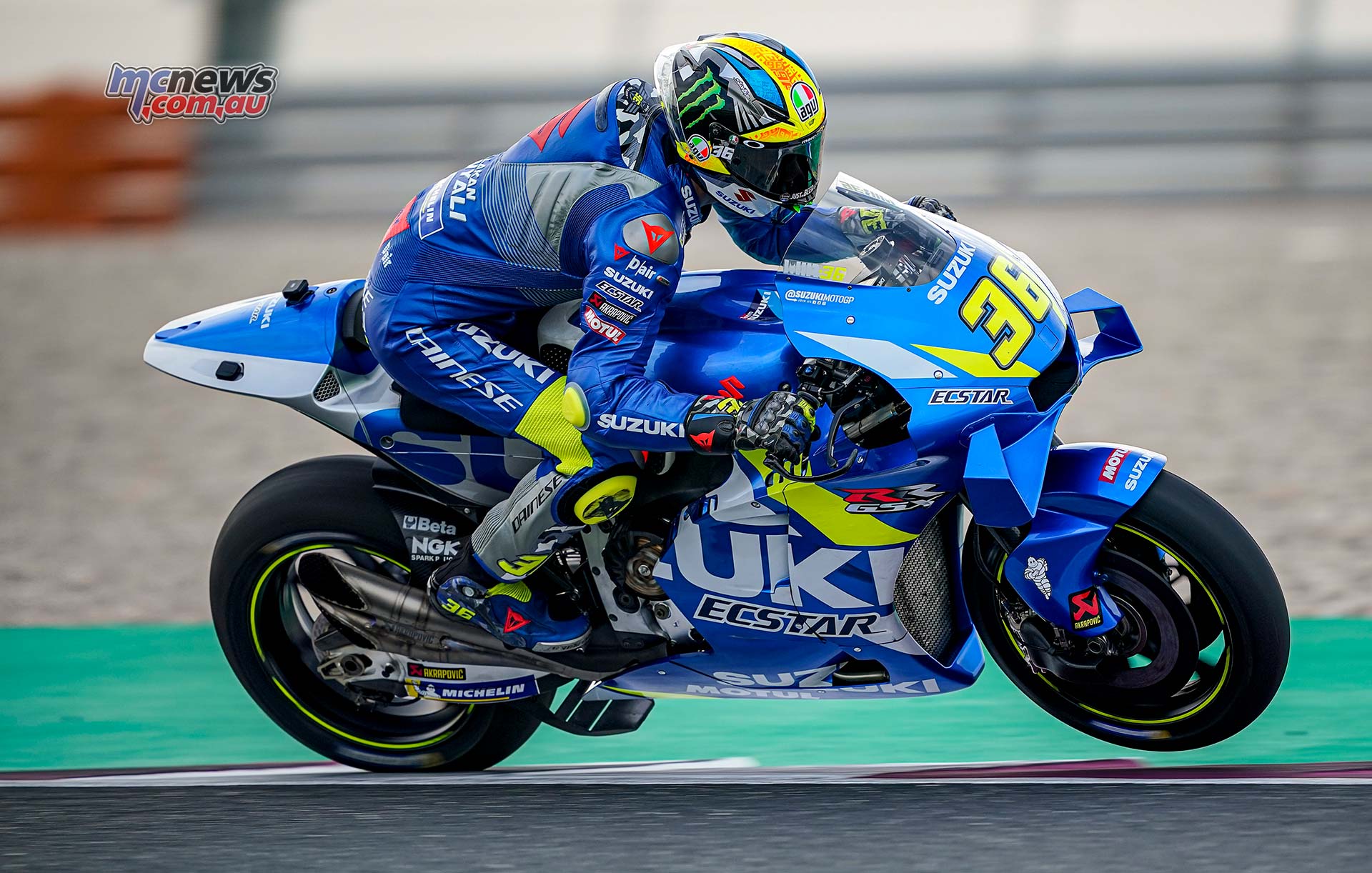 After 13 out of 14 races, the champion of the season was officially revealed to be Joan Mir, a rider from the Suzuki Ecstar team. This Spanish rider only won one race, the Valencia GP, which took place over a week ago. However, that was enough for the 1997-born rider to dethrone Marc Marquez and become the new MotoGP champion.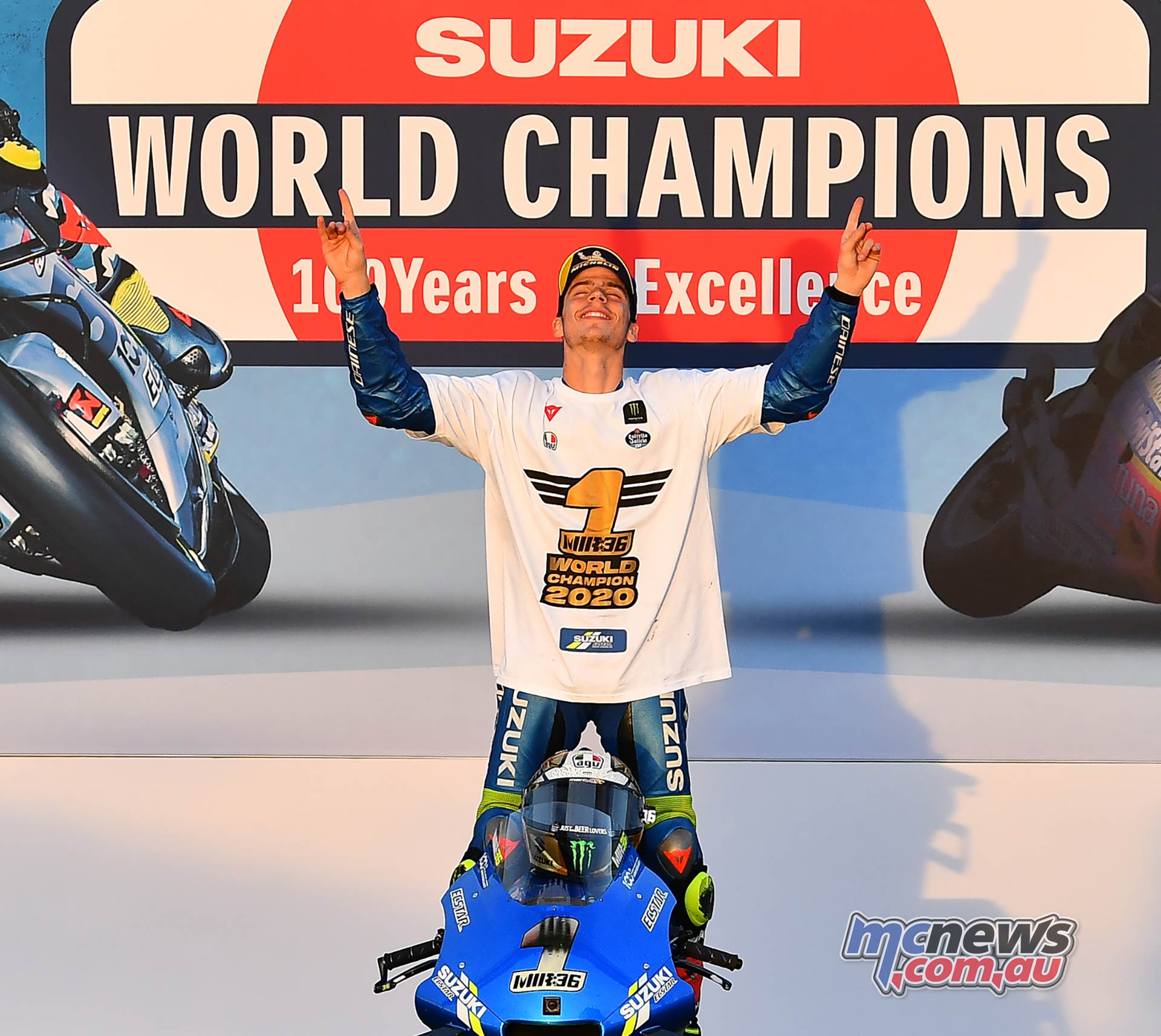 In the 13 races that have been completed, Joan Mir appeared on the podium 7 times, with one 1st place finish, three 2nd place finishes, and two 3rd place finishes. In the remaining 6 races, Joan Mir had 2 races with no points, one 4th place finish, one 5th place finish, one 11th place finish, and, in yesterday's race, he finished 7th with a safety-driven strategy to secure enough points to clinch the championship with one race to go.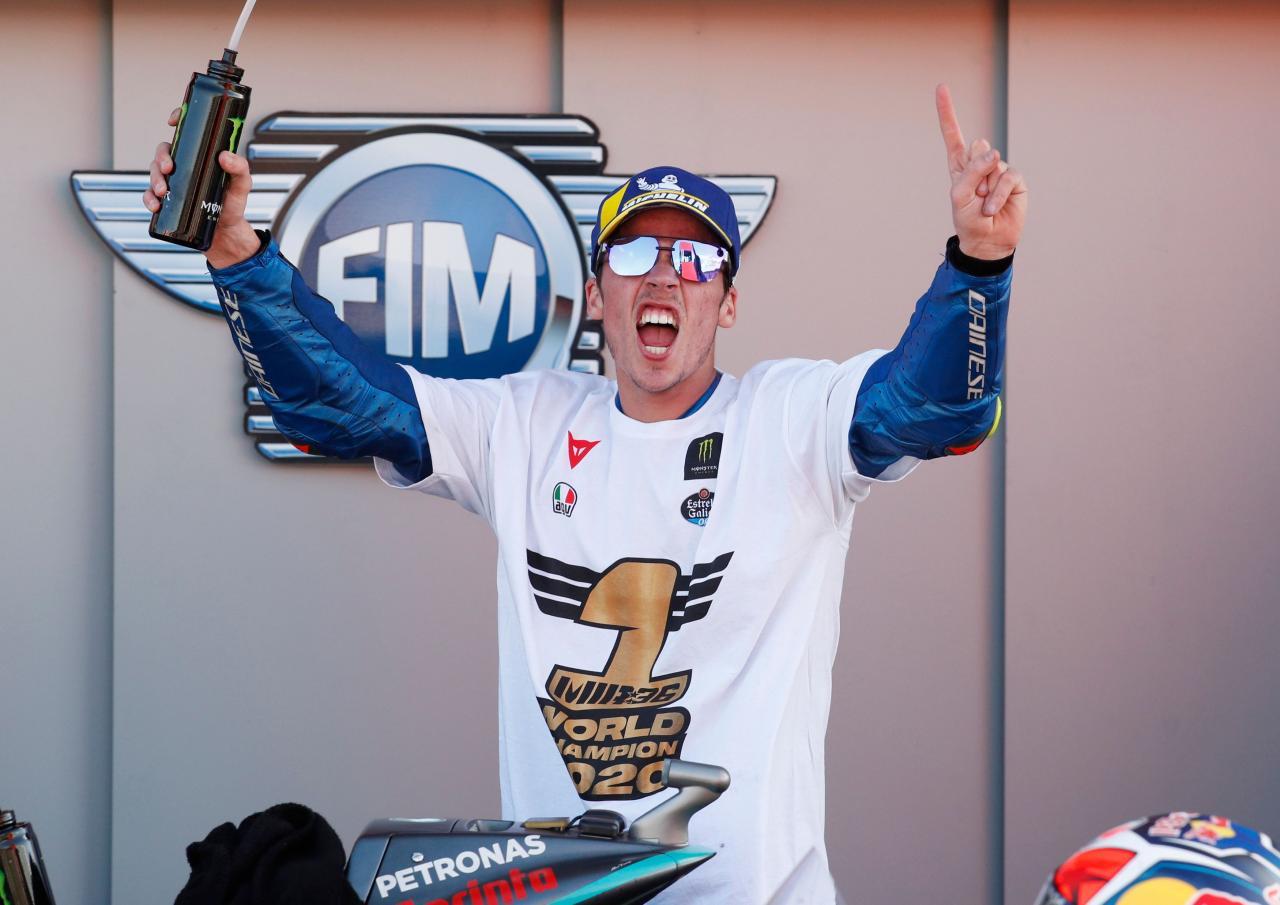 After 13 races, Joan Mir had a total of 171 points, more than the 2nd-placed rider Franco Morbidelli with 29 points and his Suzuki Ecstar teammate Alex Rin with 33 points. The 2020 season has only one final race remaining, which will take place from November 20th to November 22nd in Portugal.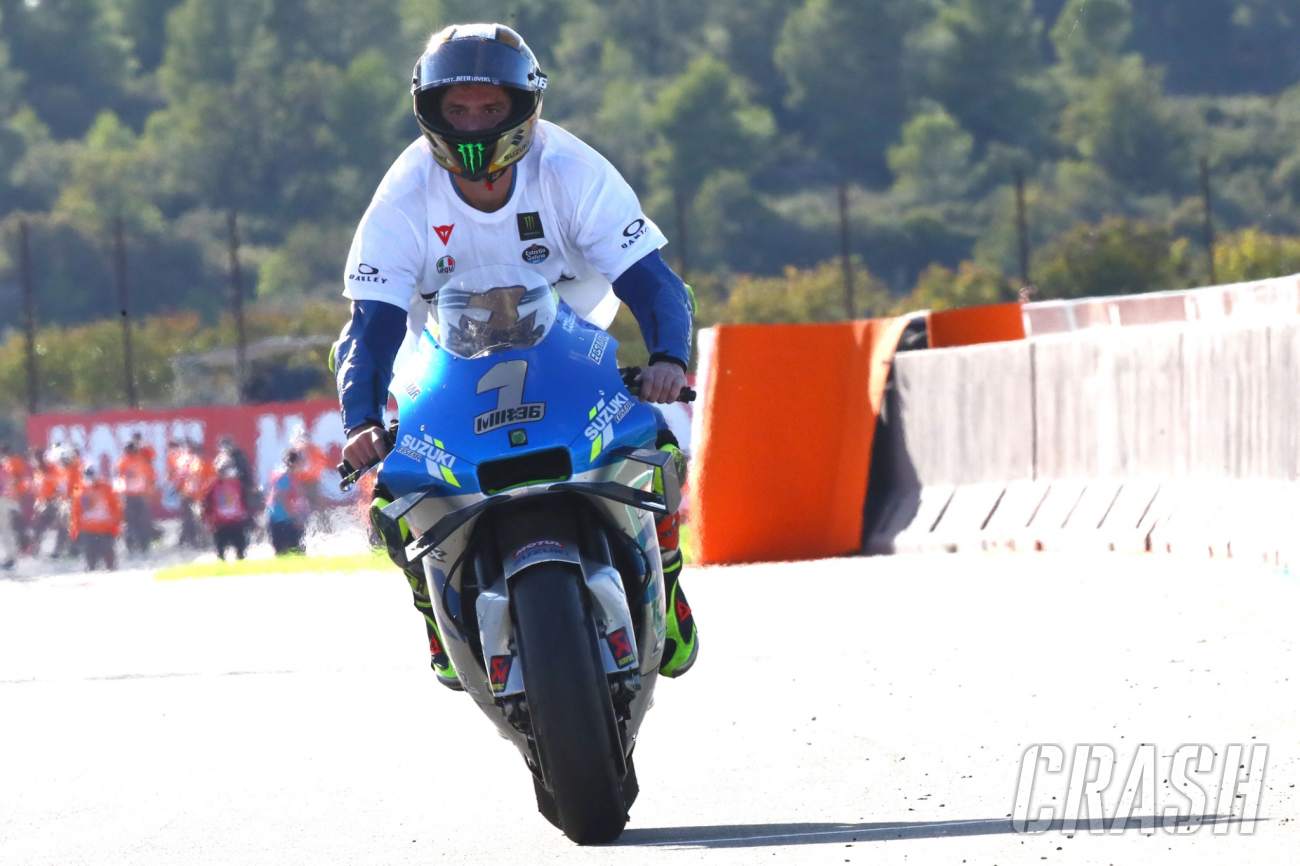 This year was also very special as satellite team riders shone brightly, outperforming factory team riders. Fabio Quartararo and Franco Morbidelli of Petronas Yamaha SRT performed excellently, making many people forget about the factory team riders Vinales and the living legend Valentino Rossi. In the 2021 MotoGP season, Fabio Quartararo will be promoted to the factory team to replace Rossi, while Rossi will move to a satellite team to continue competing.
Hoang Huy (Forum.autodaily.vn)