On the journey to defend the championship, Nguyen Anh Tu faced a challenge. The challenge is a specialty that demonstrates the spirit of the Petrolimex KOK tournament: even the "king" can be dethroned. In the Qualifying round, if the racer is not satisfied with their position in the lower group, they can challenge one of the top 4 racers. If they win, they will take over the challenged racer's position. If they lose, they will be eliminated immediately. Nguyen Anh Tu was challenged by racer Nguyen Van Quyet in the second match. If he loses, Tu will be eliminated directly.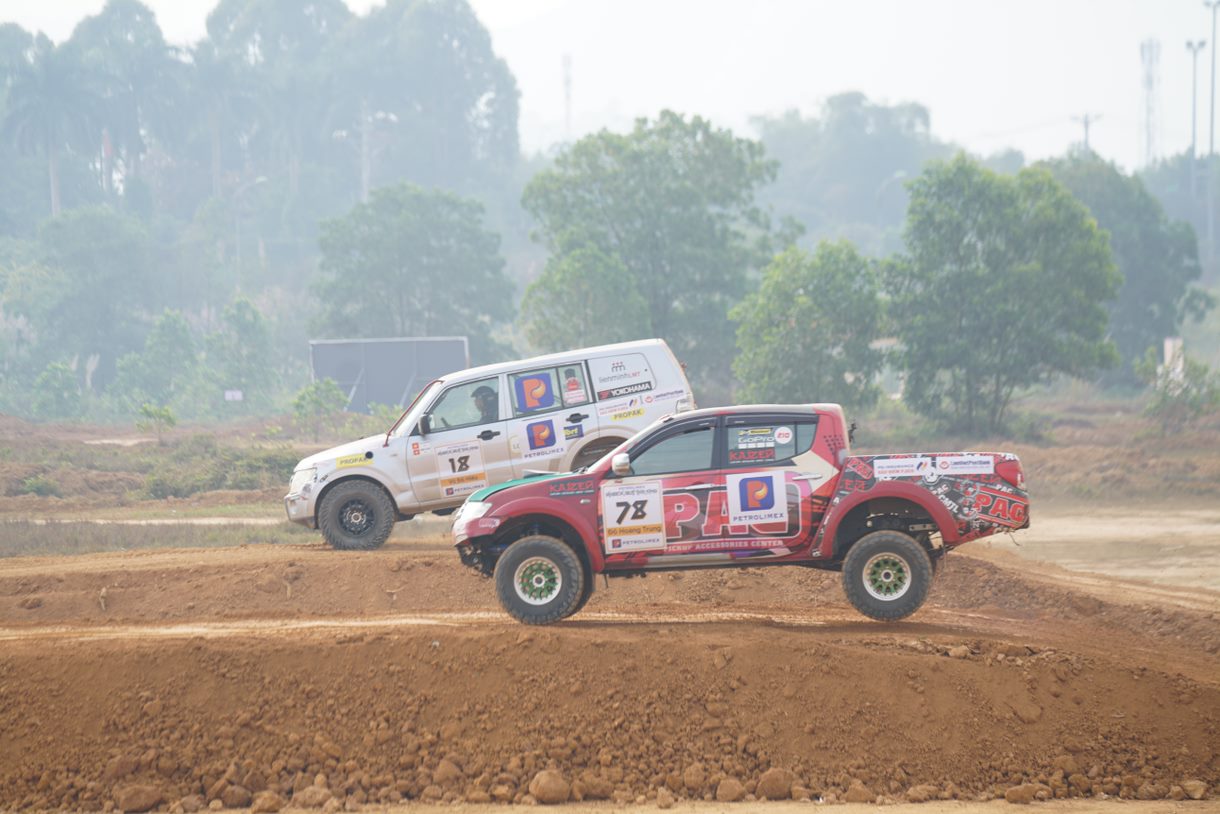 The boldness of Nguyen Van Quyet has attracted a lot of attention to this match. Nguyen Anh Tu's racing car is a 2009 Mitsubishi Triton, using the King Shocks suspension system from the US. Nguyen Van Quyet's car is a 4500 Land Cruiser, equipped with an unnamed suspension system.
One notable detail is that Tu's car uses narrow tires 235/85-16 (235 wide tire, 85% compared to the tire, 16-inch rim) widely used in international rally races. Meanwhile, the Land Cruiser uses wide tires up to 285.
As a result, racer Nguyen Van Quyet could not create any surprises. Nguyen Anh Tu had no difficulty in knocking out the challenged racer.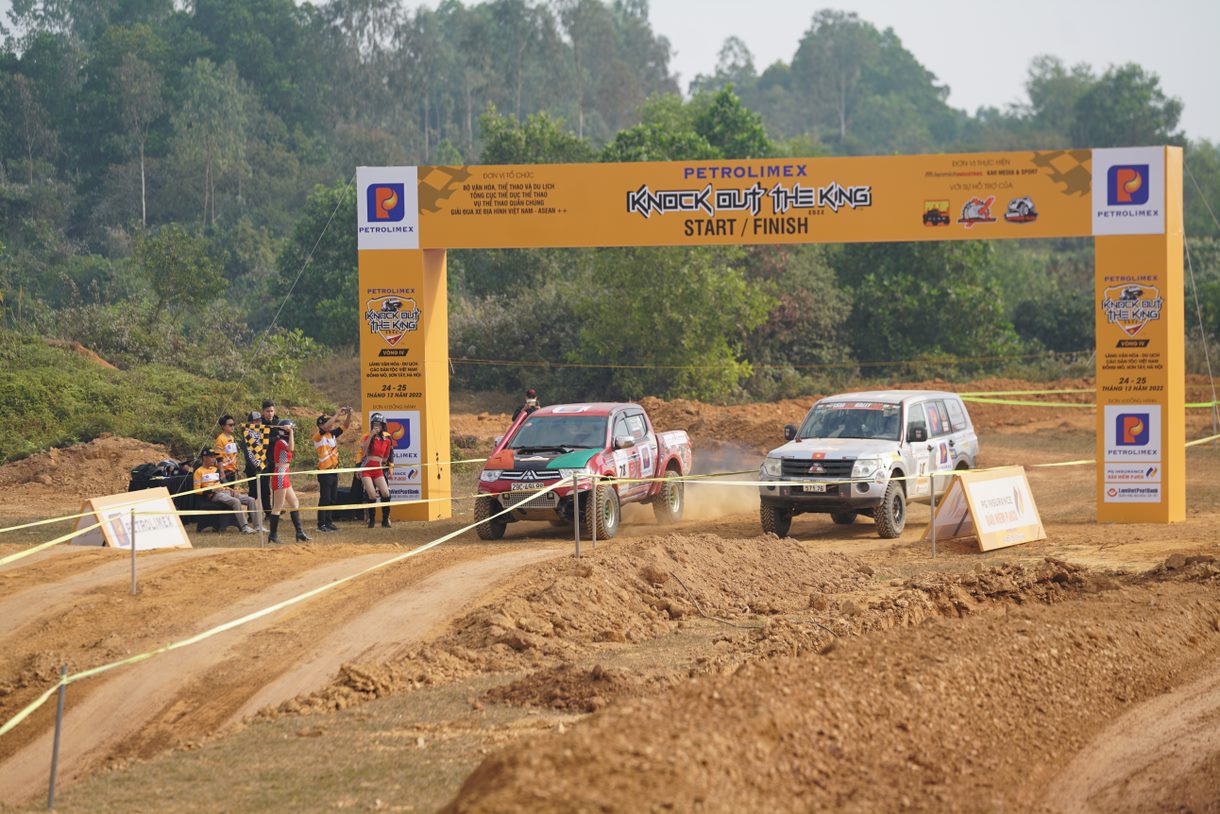 In another challenge match that took place before the above match, racer Do Hoang Trung challenged the top 4 racer Vu Do Hieu. In this match, both cars were carefully invested in the suspension system: Do Hoang Trung's racing car is a 2009 Mitsubishi Triton using the Red Phoenix (Malaysia) suspension system. Vu Do Hieu used a 2010 Mitsubishi Pajero with the King Shocks suspension system.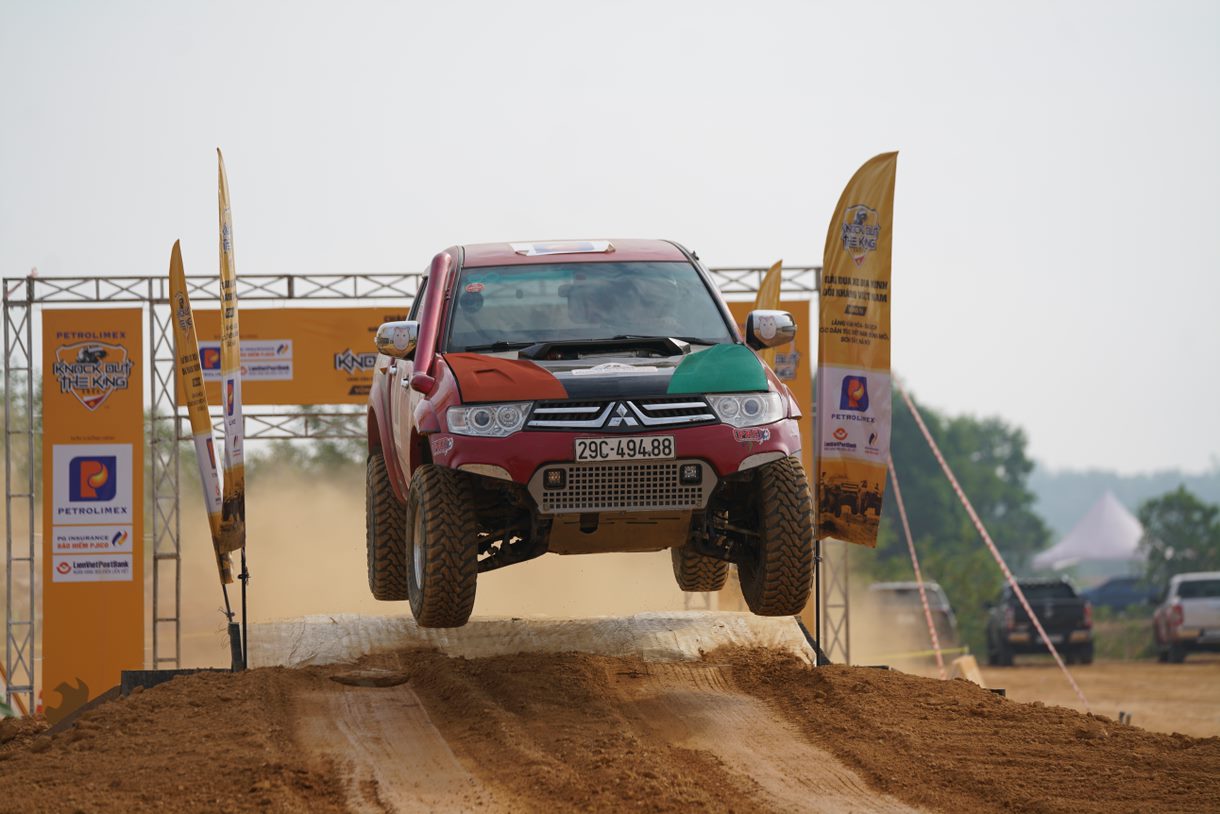 In this match, both racers showed their knowledge and serious preparation. The race was intense, Do Hoang Trung raced with determination, competing closely with his opponent, there were even times when he overtook Vu Do Hieu. However, he lacked a bit of luck to overturn the top 4 when he finished after Vu Do Hieu by just a moment. As a result, the challenged racer Do Hoang Trung was Knocked Out. Therefore, both challenge matches resulted in the challenged racers unable to overthrow their opponents.
In addition to the championship title for Nguyen Anh Tu, Petrolimex KOK 2022 also found the runner-up, racer Nguyen Huy Thong from DrCar Racing team, Hanoi. The 3rd position of Petroklimex KOK 2022 belongs to racer Tran Manh Toan from RAF222 Racing team, Hanoi.
The Petrolimex Knock Out The King Off-road Racing Championship took place on 24-25/12, at the Vietnamese Ethnic Culture – Tourism Village, Dong Mo, Hanoi, sponsored by the Vietnam National Petroleum Corporation Petrolimex (Golden Sponsor), Lienvietpost Bank (Silver Sponsor), and Pjico Insurance (Accompanying Sponsor).
Trang Nguyen (forum.autodaily.vn)