Leading the way in sponsoring the Vietnam Motor Racing Championship (VMRC) since 2018, HVN has been continuously contributing to the development of Vietnam's professional racing movement, gradually aligning with international standards.
The VMRC is now known as the premier playground for Vietnamese riders, igniting the passion for speed in the hearts of racing enthusiasts and discovering talented individuals for the Vietnamese racing scene.
VMRC is a competition where riders compete based on point accumulation after multiple stages at large and professional racetracks such as 2K racetrack and Dai Nam racetrack (Binh Duong)…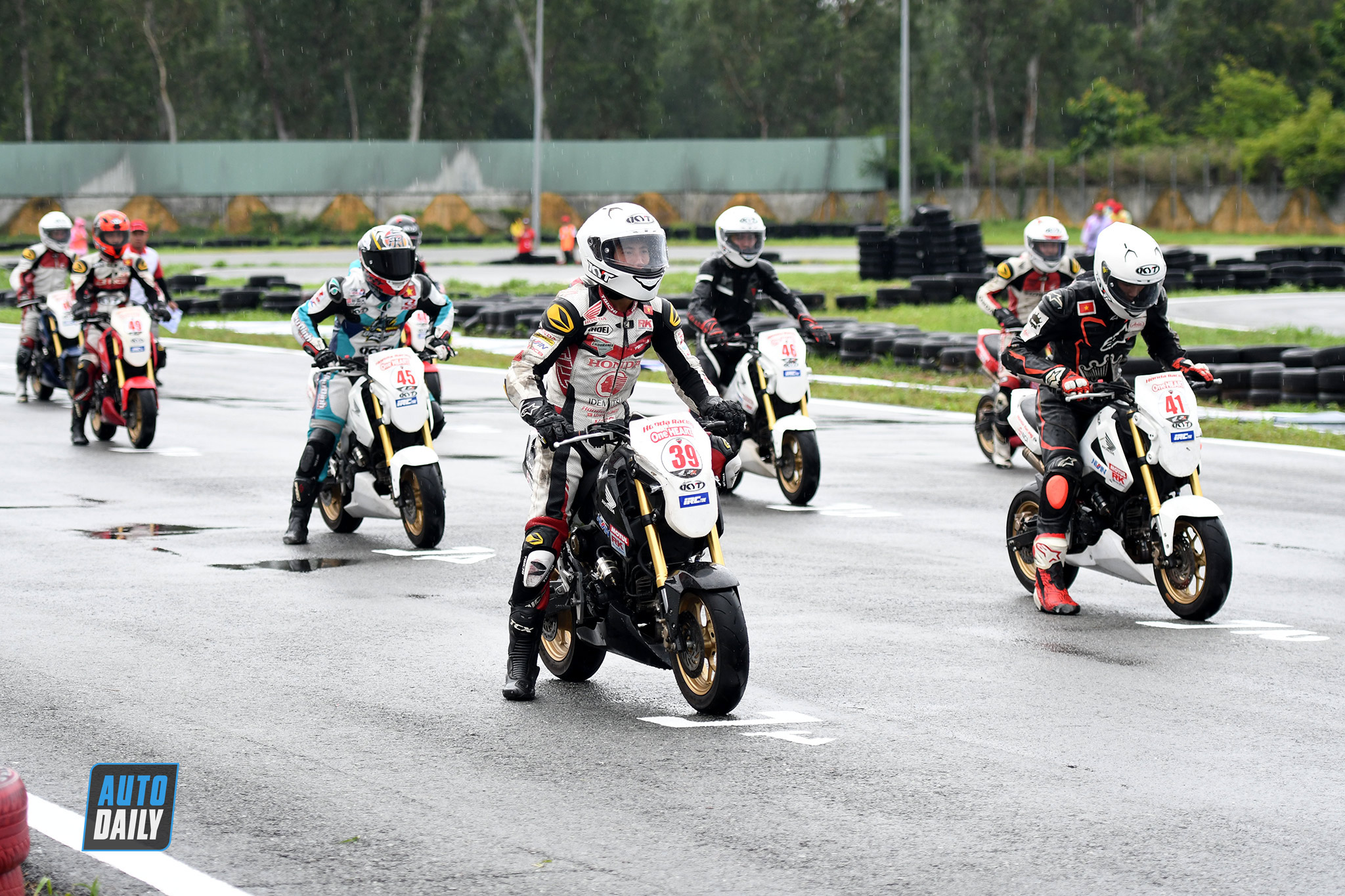 The ongoing VMRC 2020 features 5 categories including Blade 110cc, MSX 125cc, Winner 150cc UB130cc, and Vietnam Talent Cup. In an effort to collaborate with the Vietnamese Motorbike Sports Association to enhance the professionalism of participating athletes, the VMRC 2020 season riders have been granted an official rider card with confirmation from the Vietnamese Motorbike Sports Association.
This is the first time in the history of racing in Vietnam, as well as the first time HVN has sponsored and organized racing activities, where sports riders are officially issued certification cards as members of the Vietnamese Motorbike Sports Association.
The MSX 125cc category is known for being the most fiercely competitive category of the VMRC competition. Each race in the MSX 125cc category witnesses surprising and thrilling results up until the last minute. In the VMRC 2020 season, this category attracts the participation of 12 athletes. The athletes are as follows: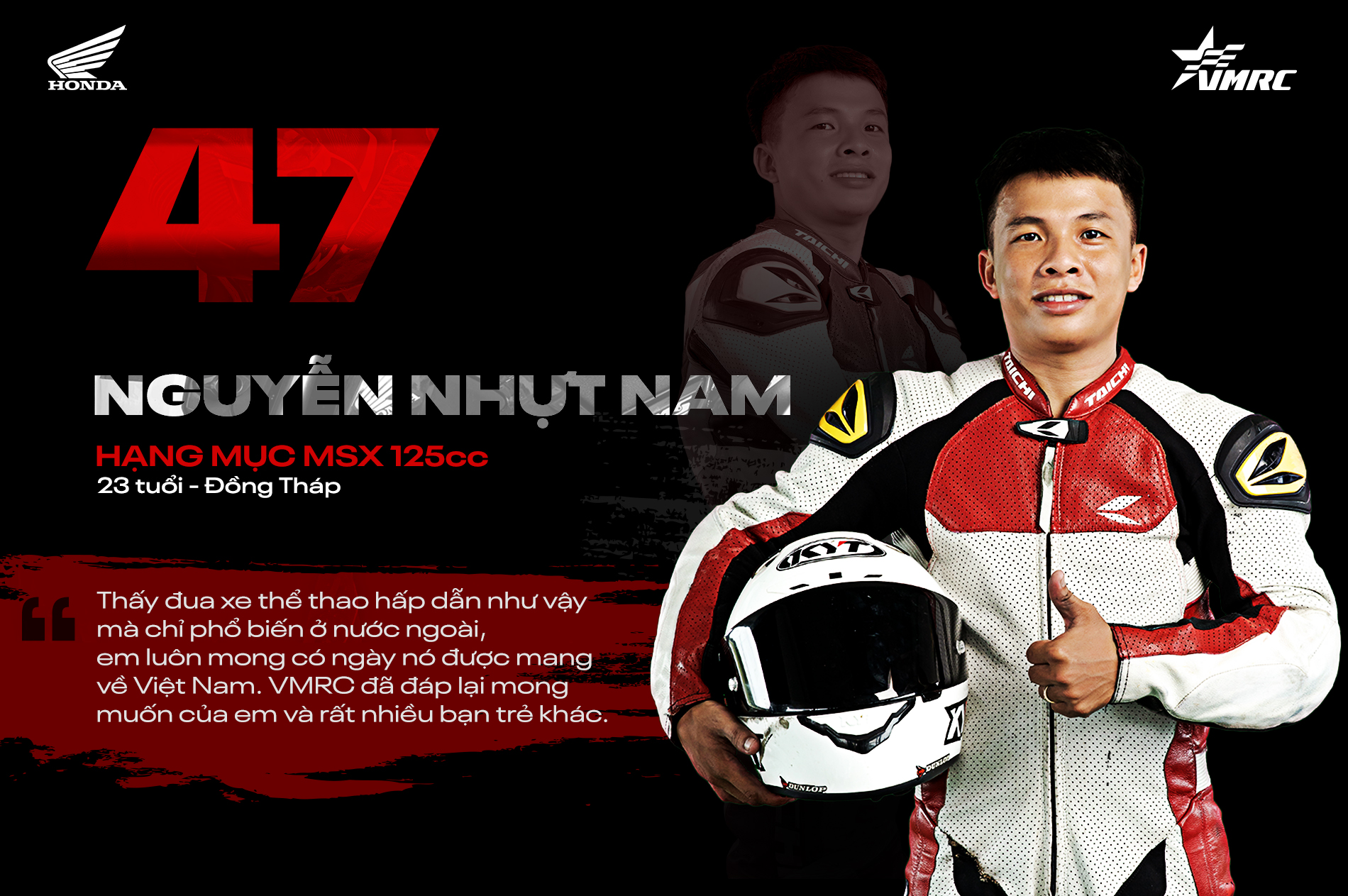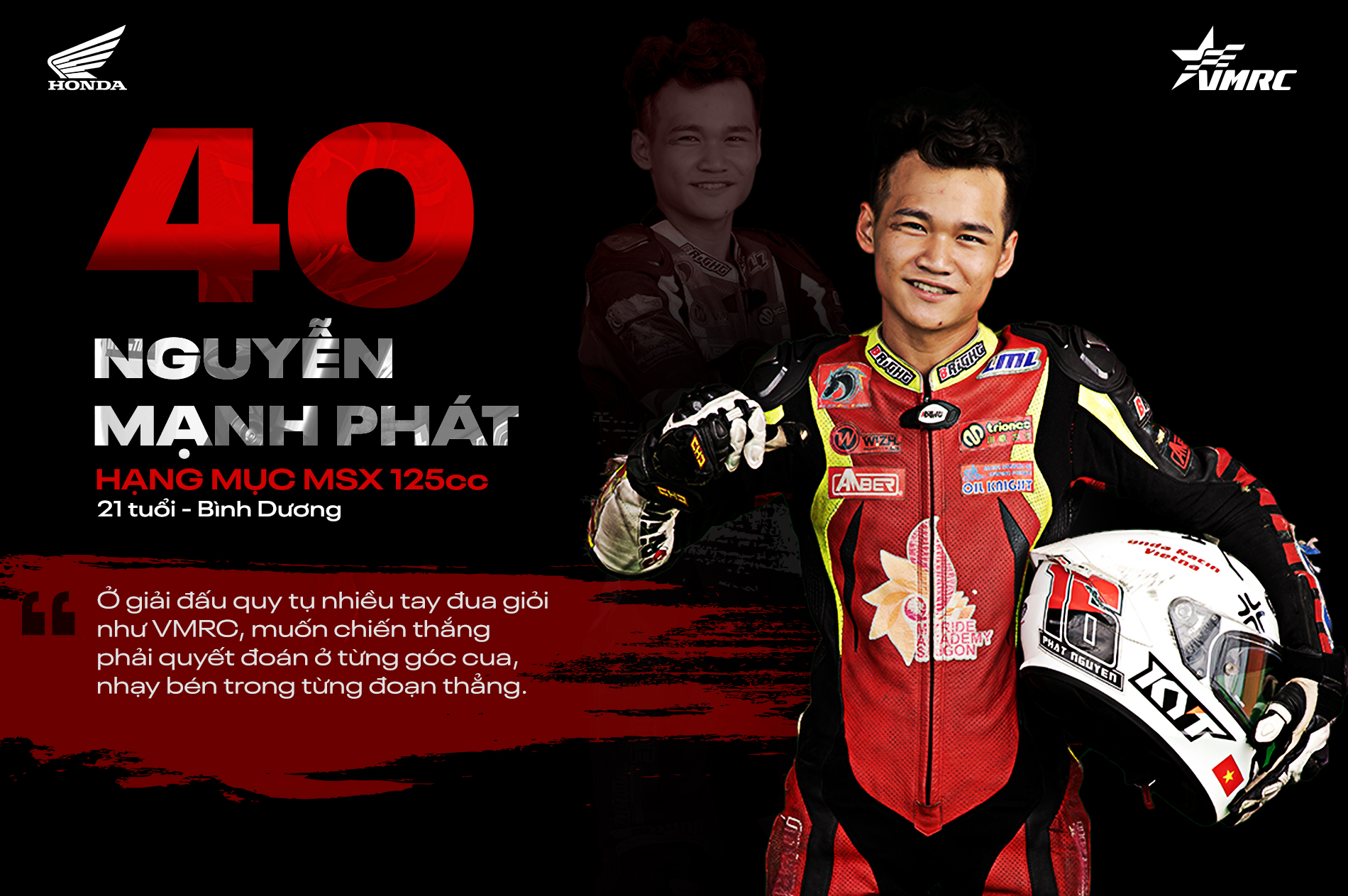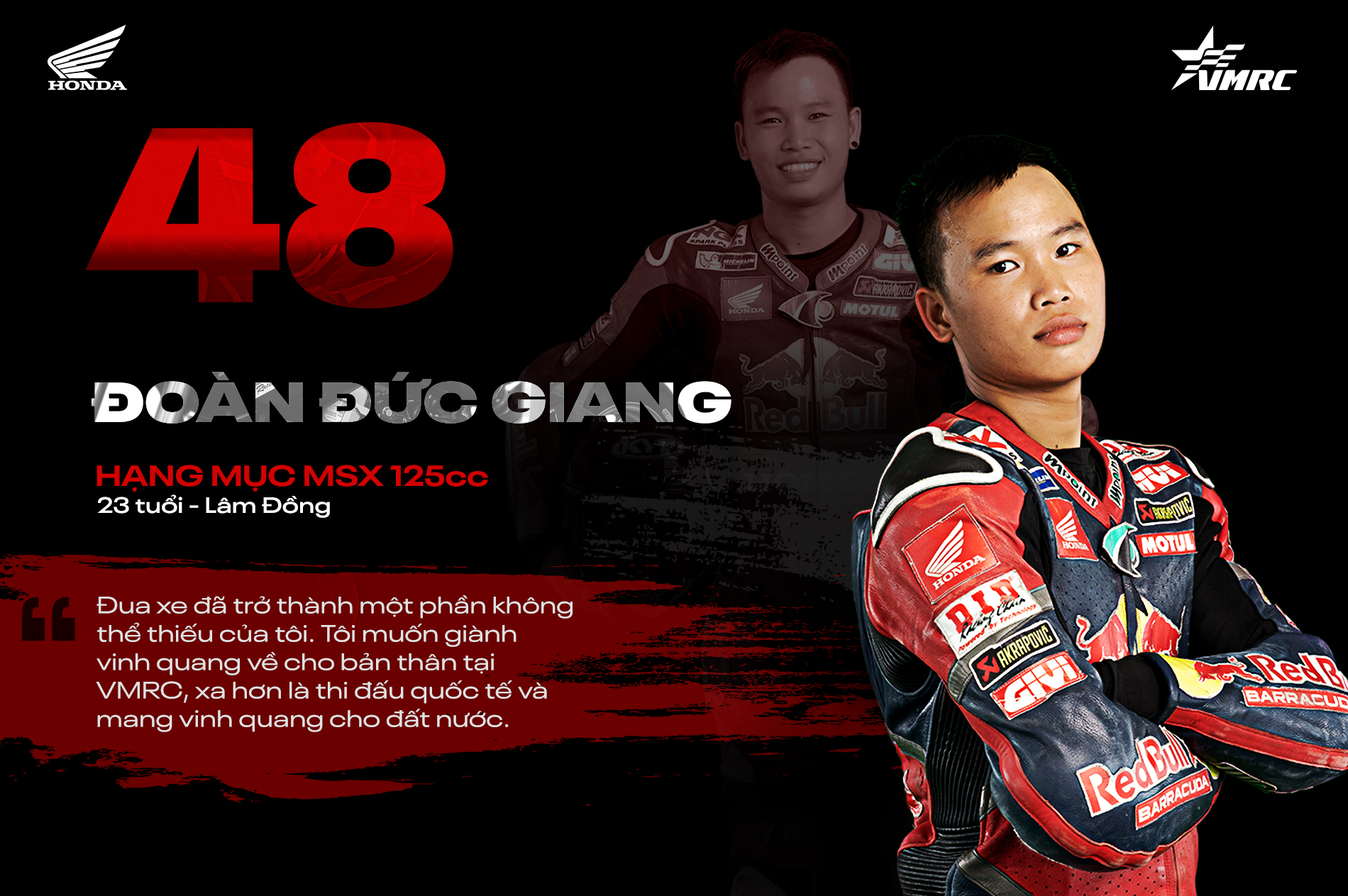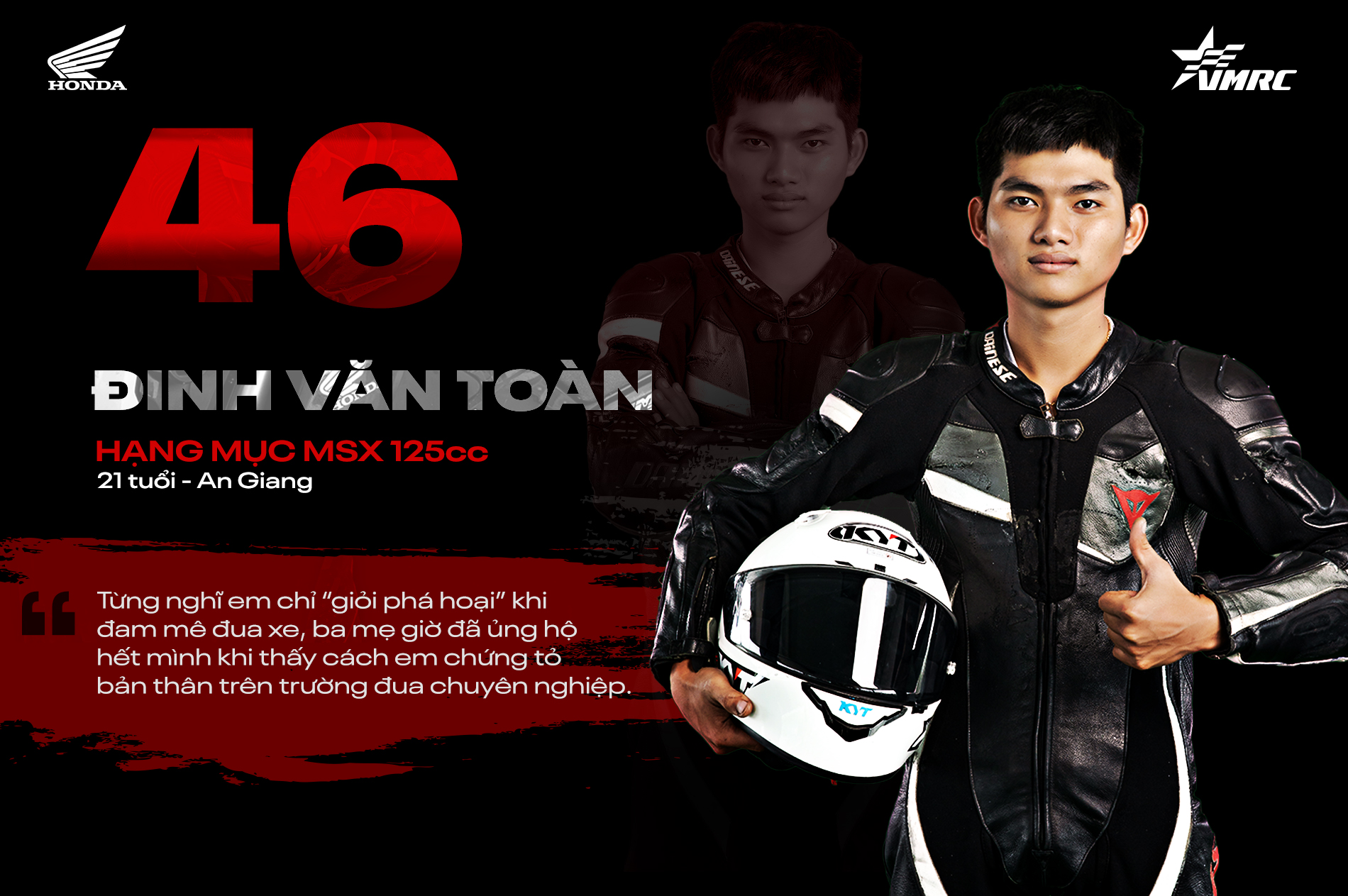 The riders will continue to compete in Stage 2 of VMRC 2020 held at the Dai Nam racetrack, Binh Duong province on July 26, 2020. The live stream of the race will be broadcast on the Vietnam Motor Racing Fanpage https://www.facebook.com/Vietnam-Motor-Racing-813850712144385/ at 13:30 on the same day.
After Stage 1, the top 3 positions are respectively held by riders Nguyen Nhat Truong (number 41), Nguyen Duc Thanh (number 39), and Pham Thanh Bao (number 44). The first stage of VMRC 2020 saw the rise of racer Nguyen Nhat Truong to the top spot for the first time, followed closely by Nguyen Duc Thanh – the reigning champion of the Blade 110cc category in the 2019 season and a racer of the Honda Racing Vietnam team competing in international tournaments.
Trang Nguyen (forum.autodaily.vn)