The new Multistrada V4 S comes in an exclusive "Grand Tour" color scheme by Ducati. The bike is equipped with two side panniers with a total volume of 60 liters, featuring graphics and colors that match the Grand Tour paint. The standard equipment for the bike includes a center stand, making parking easier, and heated handlebars as well as rider and passenger seats.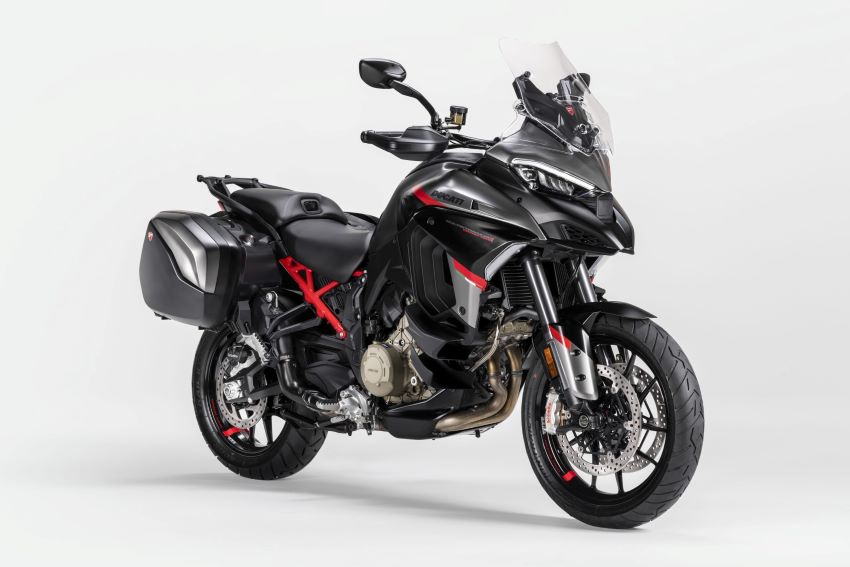 The seat height of the Multistrada V4 S Grand Tour can be adjusted from 840 mm to 860 mm, along with a fuel tank capacity of 22 liters. Various seat and low-seat options offered by Ducati bring the seat height down to a minimum of 790 mm and a maximum of 875 mm.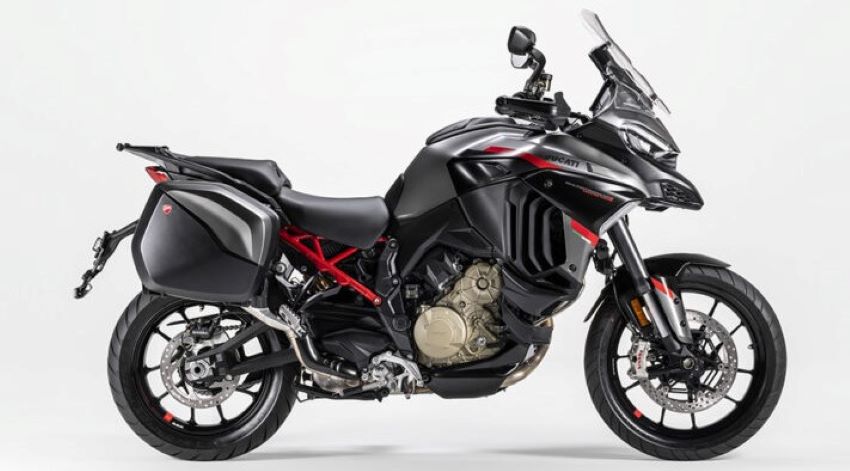 Above the handlebars is a 6.5-inch TFT-LCD display, accompanied by a head-up display and smartphone connectivity to show necessary information. Keyless ignition and keyless fuel tank opening are also standard features.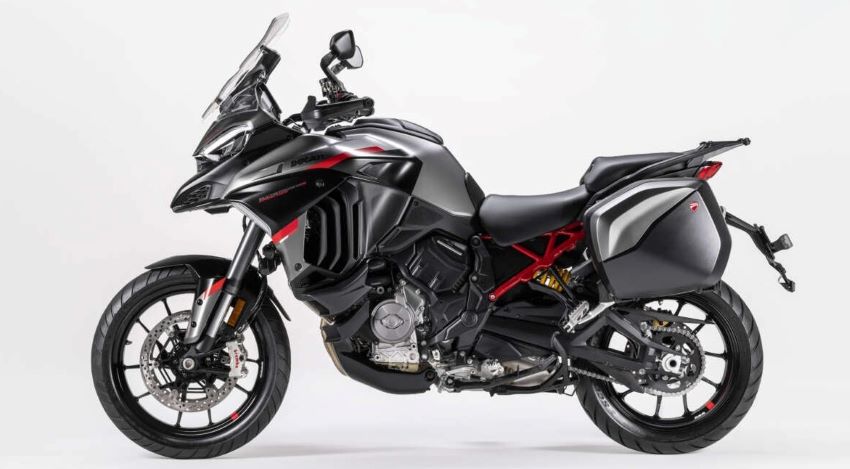 The power for the Ducati Multistrada V4 S Grand Tour comes from the 1,158cc V4 Granturismo engine. It produces a maximum power of 170 horsepower at 10,500 rpm and a peak torque of 125 Nm at 8,750 rpm.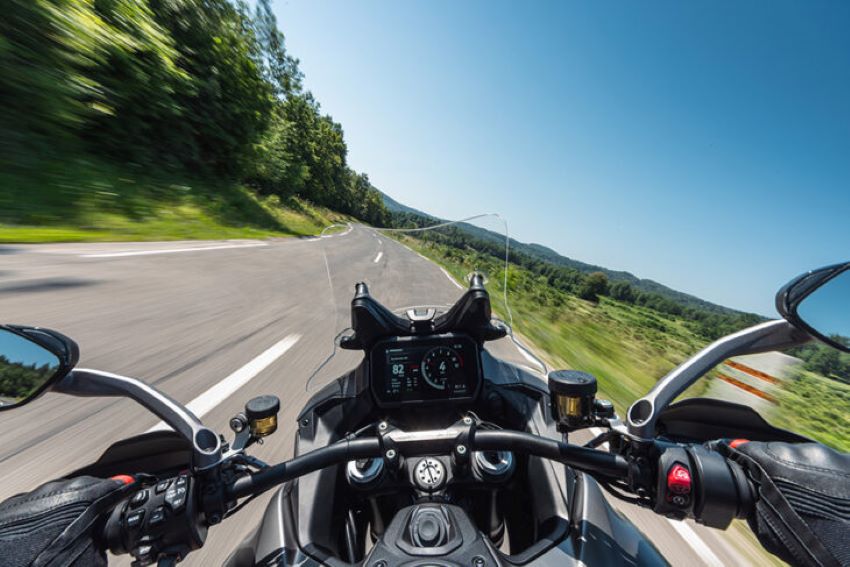 The Multistrada V4 S Grand Tour 2024 is equipped with a comprehensive set of electronic riding aids, including traction control, riding modes, wheelie control, cornering lights, cornering ABS, and cruise control. The Skyhook semi-active electronic suspension system comes with four user-selectable modes, a first for the Multistrada V4.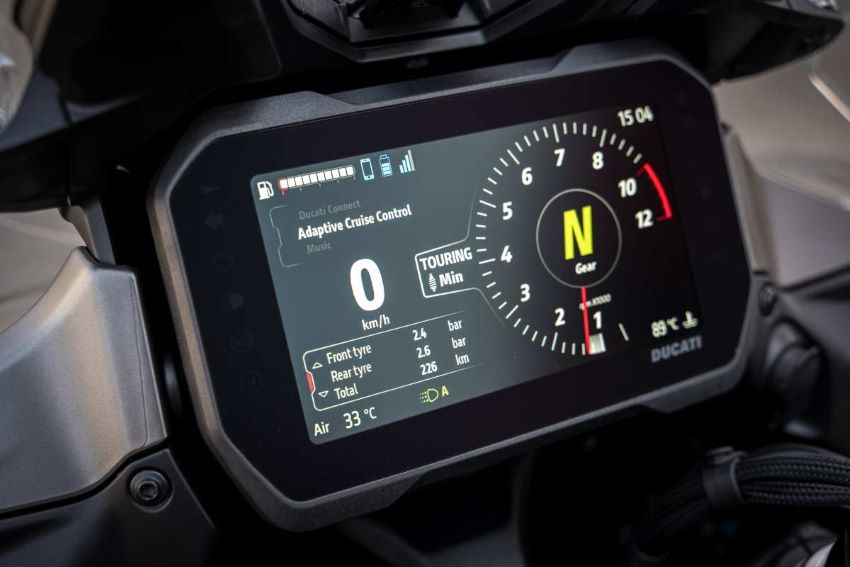 The Multistrada V4 S Grand Tour is equipped with front and rear radar, providing adaptive cruise control and blind spot warning. Tire pressure monitoring is also included in the list of features for the bike.
Luân Võ (forum.autodaily.vn)