The Honda Scoopy Minion Limited Edition is based on the original Scoopy design, but this new version uses black as the main color tone, making it suitable for different genders. It is combined with yellow decals characteristic of Minion characters.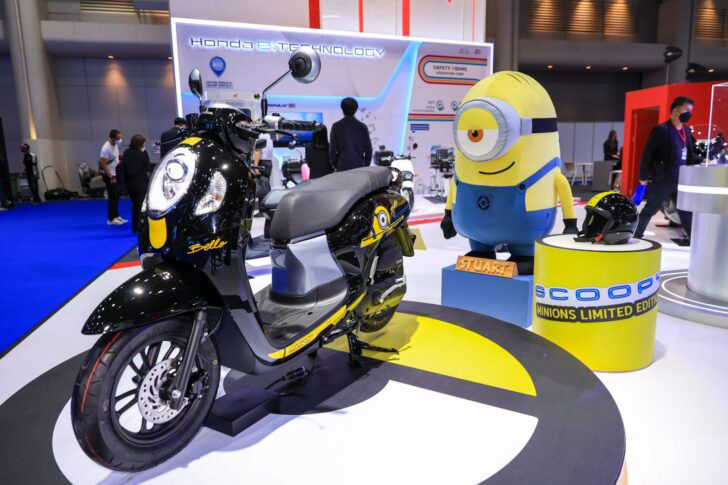 In the middle of the front mask, through the headlight is a color decal, and the word "Bello" (the characteristic greeting of Minions) is also displayed. The yellow decals also appear on the plastic details under the rider's footboard. Along with that, the cute image of Minion characters and the greeting "Bello" are reproduced on the side plastic and on the front storage compartment lid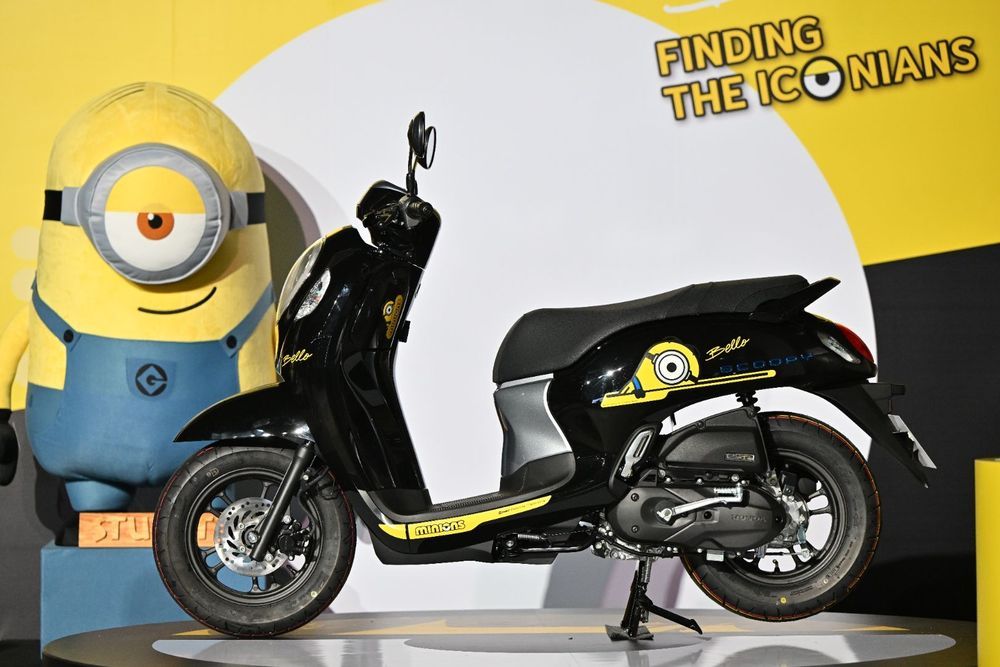 Except for the new color and decals, this Scoopy Minion version still uses the same engine and equivalent equipment as the standard version. In addition, customers who buy this special edition will also receive a super cute Minion helmet as a gift.
Aside from the color and decals on the bike, the Honda Scoopy Minion Limited Edition is no different from the previous model. Some notable details include the newly designed LED headlights, integrated digital LCD meter panel, SmartKey locking system, and the new eSP engine tuned to be more suitable. The new Honda Scoopy model is equipped with a front storage compartment integrated with a USB charging port and an under-seat storage compartment with a capacity of 15.4 liters.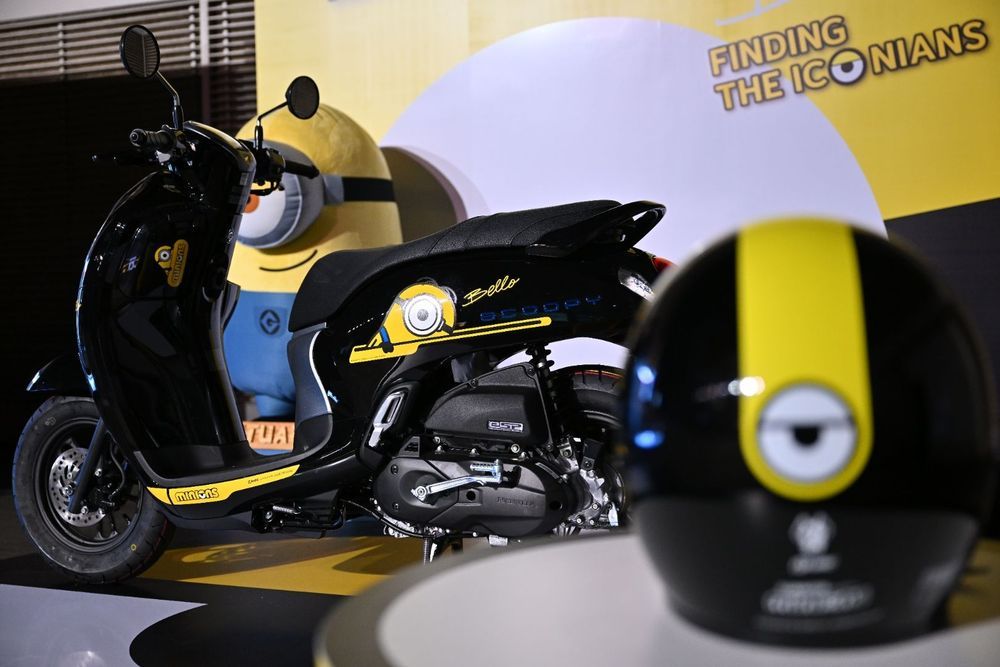 The Honda Scoopy Minion Limited Edition is powered by an air-cooled 110cc eSP engine. This engine produces 9 horsepower at 7,500 rpm and a torque of 9.3 Nm at 5,500 rpm. The Honda Scoopy is also equipped with a new ACG starter, which helps the motorcycle start smoothly, and features the Idling Stop System (ISS) engine shut-off function.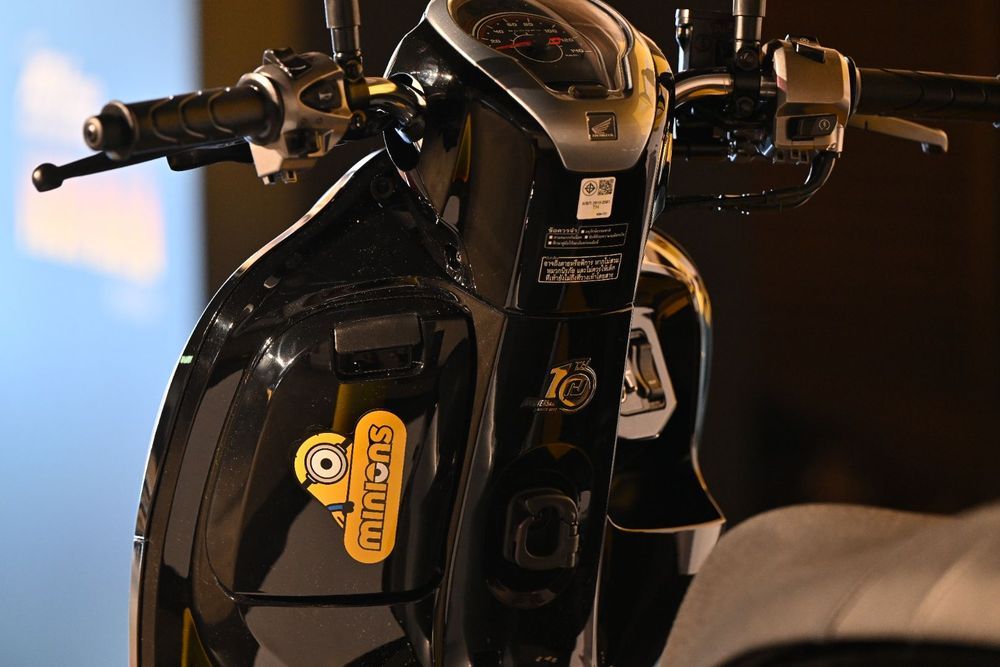 Earlier, the Honda Scoopy 2023 from Thailand was sold by a private motorcycle business in Saigon for an astronomical price of over 70 million VND. This is a common occurrence for imported models in Vietnam, as dealers have to increase prices due to taxes and other fees.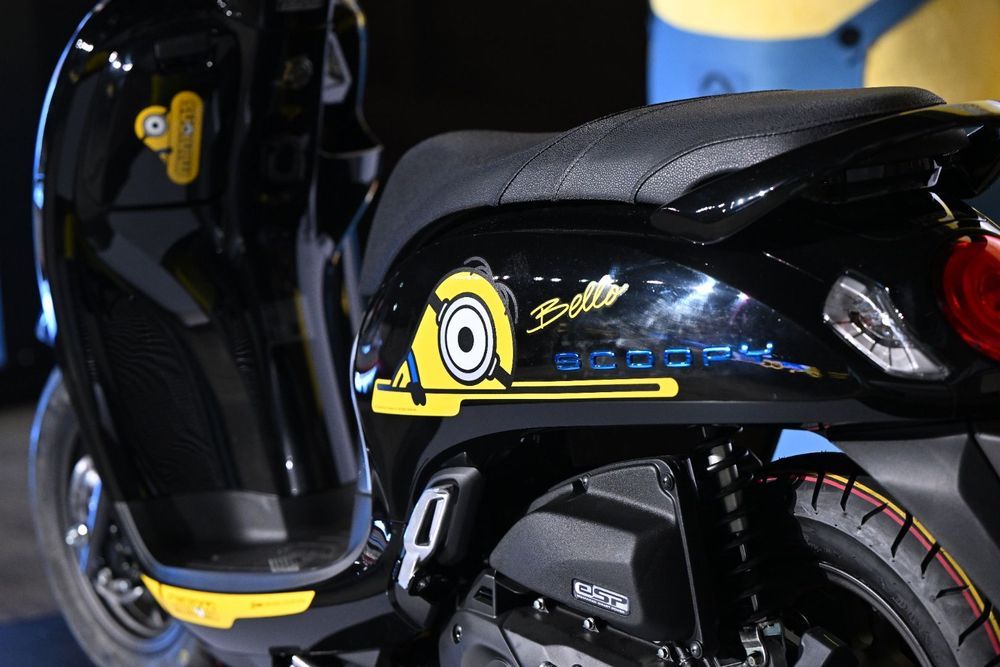 Currently, Honda Vietnam has not officially opened sales of this scooter model. Honda Scoopy continues to attract attention in Vietnam, targeting potential young customers, especially young women.
Luân Võ (forum.autodaily.vn)