Introduced at the Malaysia Auto Show, the Suzuki V-Strom 1050DE 2023 is priced at 88,888 RM (equivalent to 470 million VND). The price mentioned above does not include road tax, insurance, or registration. This year's version will have 3 color options: yellow, silver metallic, and black metallic.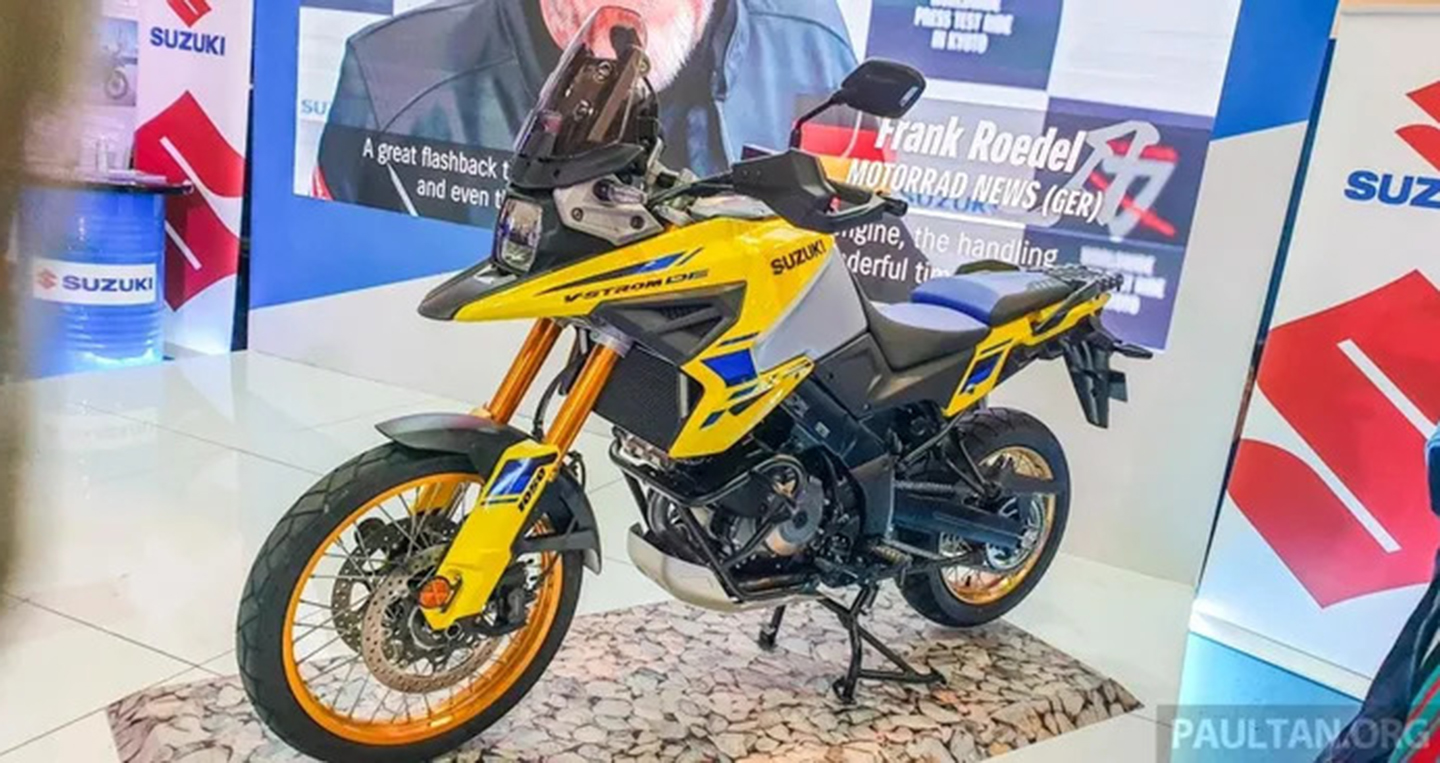 The 2023 V-Strom 1050DE is equipped with a liquid-cooled, 1,037cc DOHC V-Twin engine, producing 105.5 horsepower and 100 Nm torque at 8,000 rpm. The engine is paired with a 6-speed gearbox and a final chain drive to the rear wheel.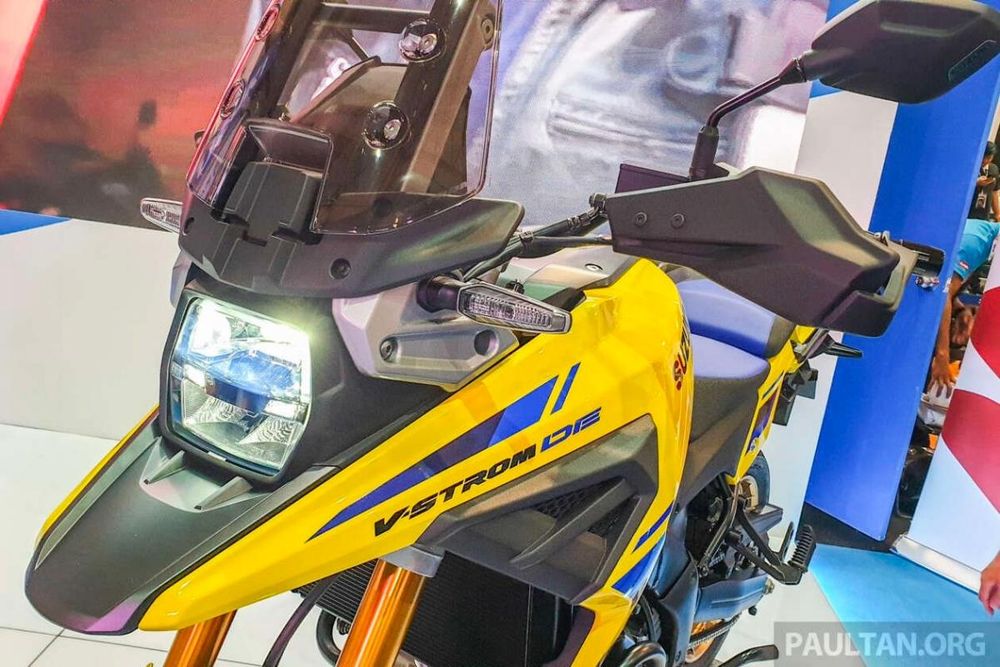 The difference of the 2023 V-Strom 1050 DE compared to the standard V-Strom 1050 that has been brought to Vietnam is the inclusion of a 21-inch front spoked wheel, while the rear is still 17 inches, along with Dunlop Trailmax Mistour tires. Additionally, the V-Strom 1050 DE version adds a "Gravel" riding mode in addition to the 3 available riding modes.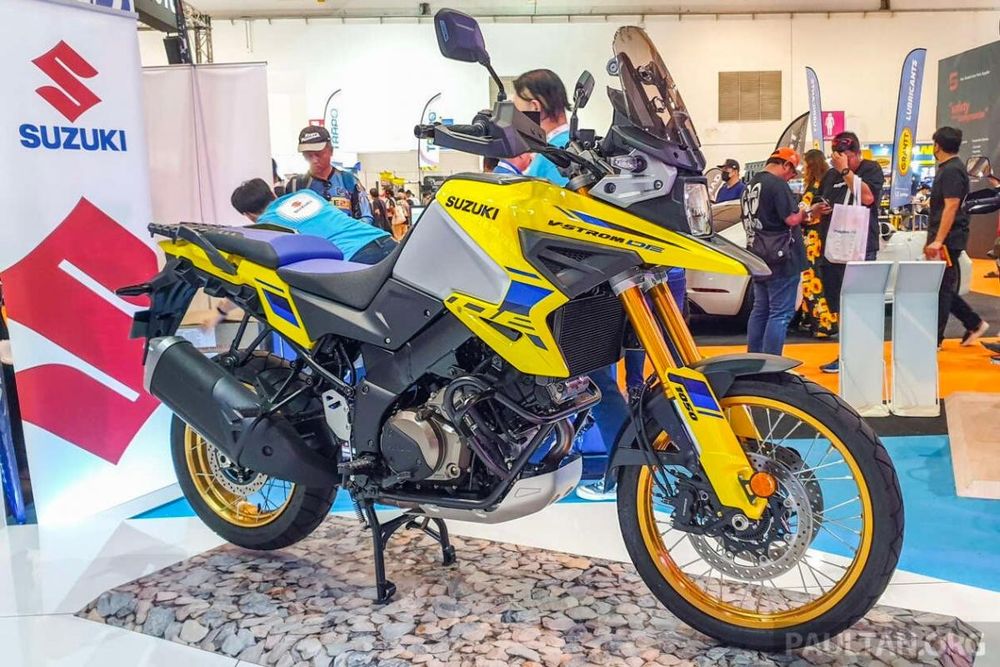 The new Suzuki V-Strom 1050DE also features higher ground clearance, with a ground clearance of 190 mm compared to the 165 mm of the base model. Kayaba provides fully adjustable upside-down front forks with a diameter of 43 mm and adjustable single Kayaba rear shock absorber.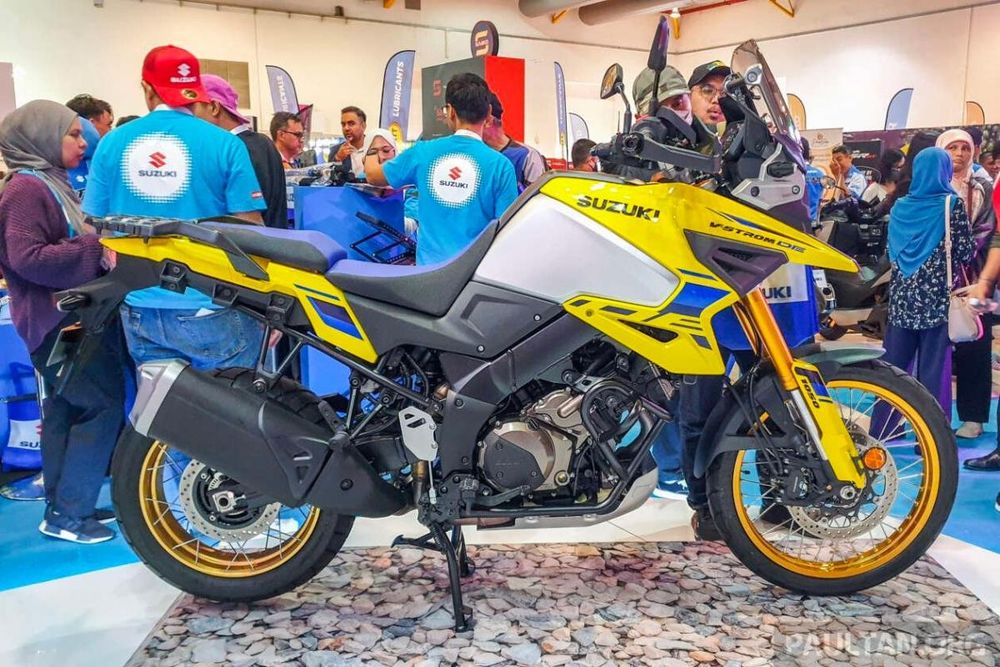 The V-Strom 1050 DE is equipped with the Suzuki Intelligent Ride System (SIRS) electronic control system, providing Suzuki Traction Control System (STCS), Motion Track Brake System, Cruise Control System, Load-dependent Control System, Slope-dependent Control System, and Hill Start Assist.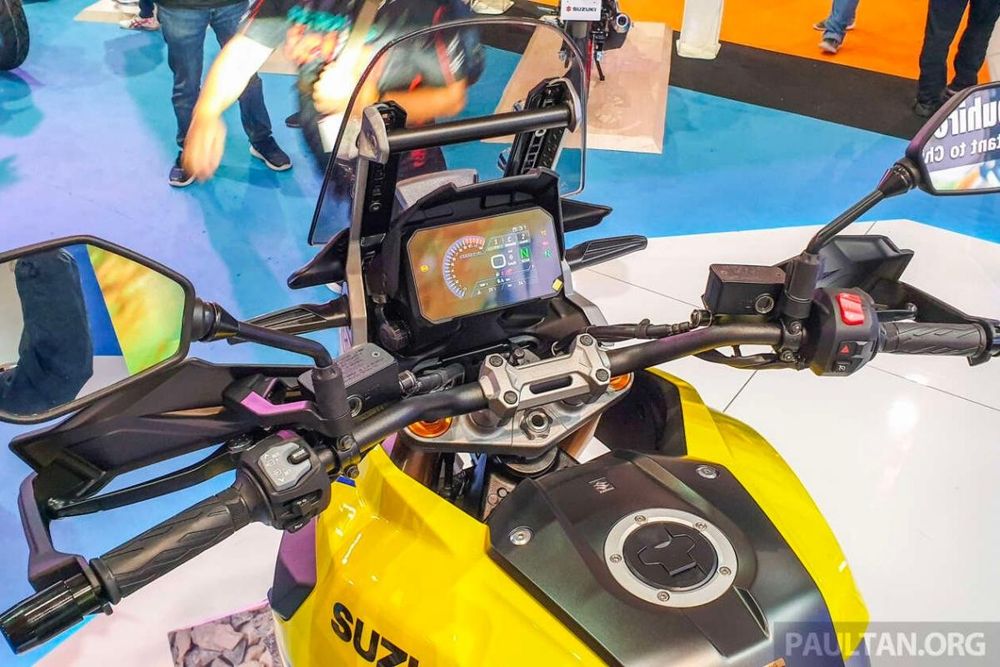 In addition, this off-road motorcycle is also equipped with a quick-shifter. Other features include thicker handlebars, shorter smoke-tinted windshield compared to the original, and switchable ABS for off-road use.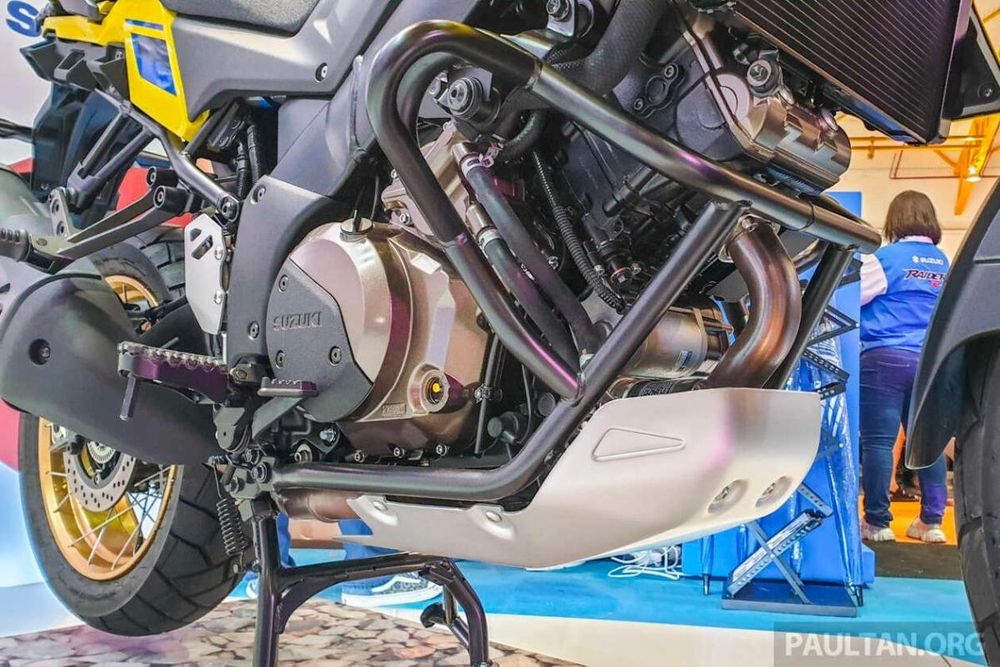 In the Malaysian market, the seat of the V-Strom 1050 DE 2023 is designed shorter for a seat height of 850 mm, compared to the standard V-Strom 1050 seat height of 880 mm. The V-Strom 1050 DE weighs 252 kg with a 20-liter fuel tank. The bike comes with full genuine accessories, including touring luggage, heated handlebars, and fog lights.
Luân Võ (forum.autodaily.vn)