With an affordable price, the two new models from the British brand are predicted to be the top choices in the 400cc segment in the Vietnamese market.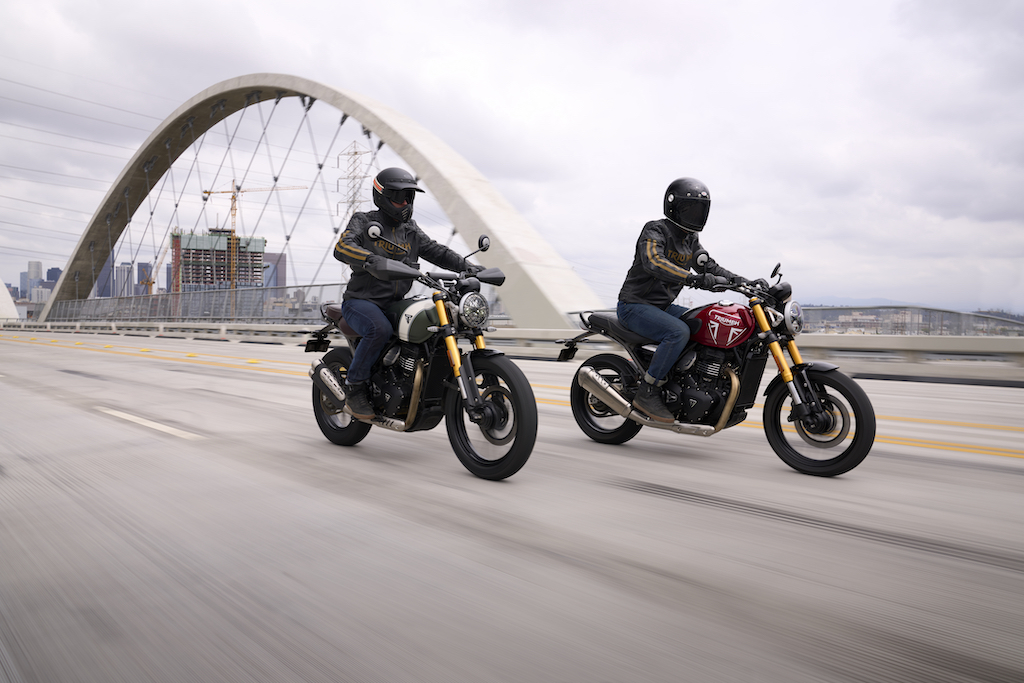 Speed 400 and Scrambler 400 X are the latest models to join the highly successful Triumph Modern Classic family. Speed 400 is a lower version of the famous Speed Twin 900 and 1200, while Scrambler 400 X inherits the distinctive design features of the Scrambler 900 and 1200.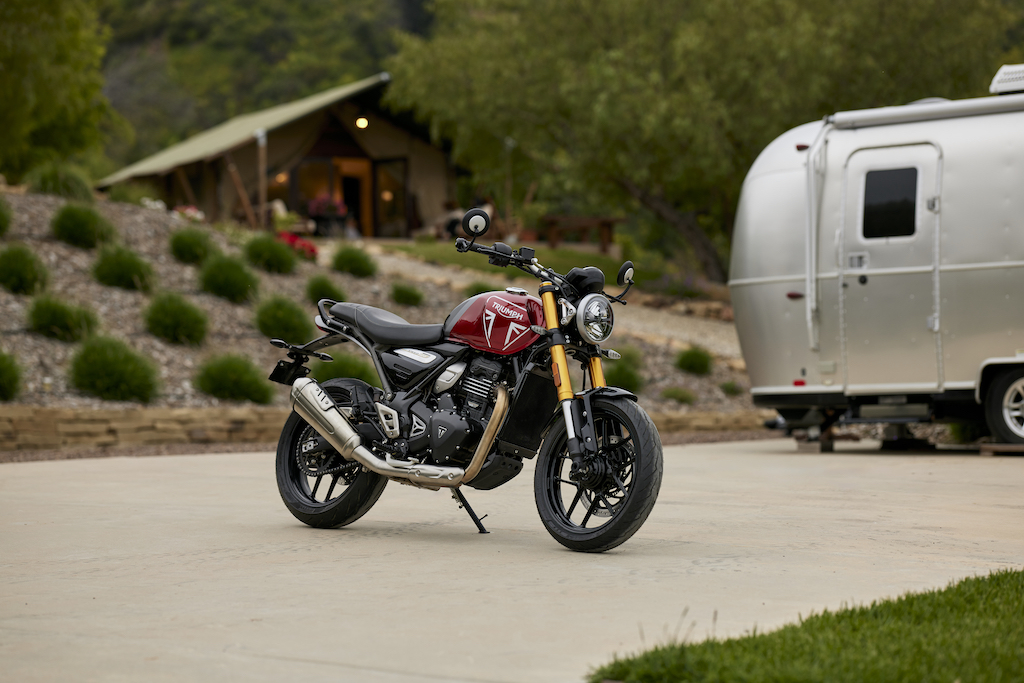 Triumph equips Speed 400 and Scrambler 400 X with a single-cylinder engine with a displacement of 398cc, liquid-cooled, producing 39.5 horsepower at 8,000 rpm, maximum torque of 37.5 Nm at 6,500 rpm and comes with a 6-speed gearbox.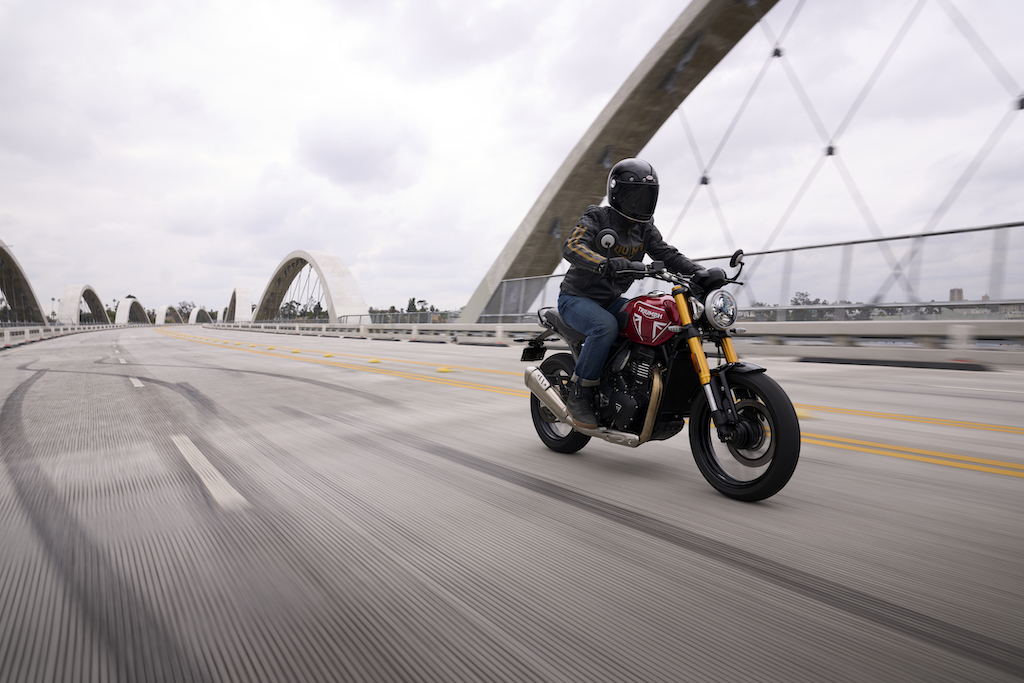 Both models feature a tubular steel frame, LED lighting, analog instrument cluster with an integrated LCD screen, 17-inch rear wheel, 13-liter fuel tank. Two-channel ABS braking system, adjustable traction control, USB-C charging port.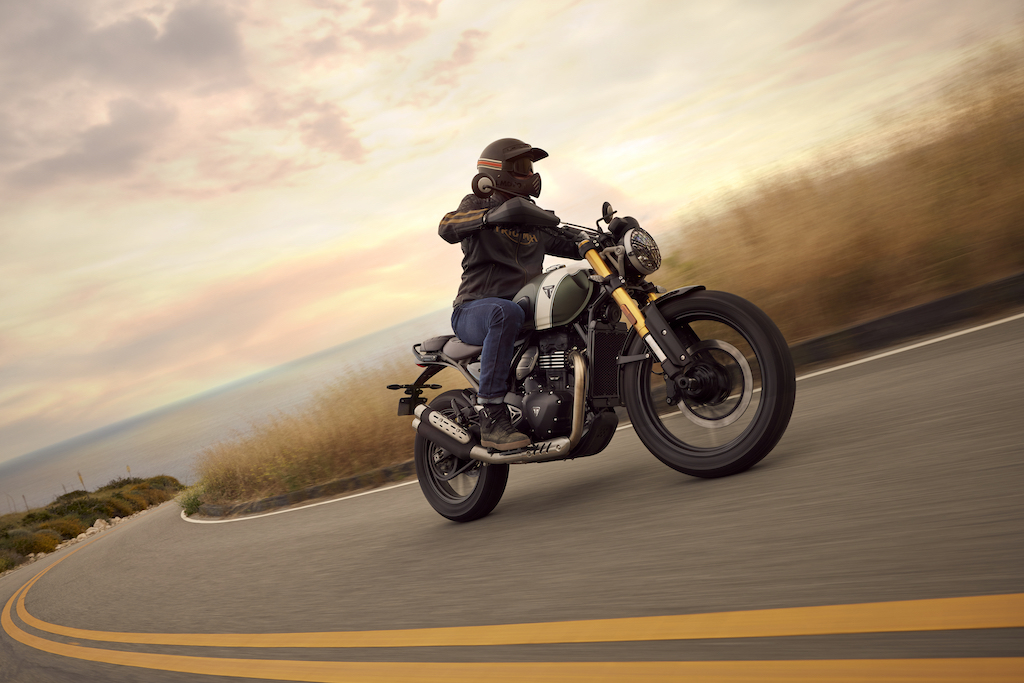 Triumph Speed 400 features a 17-inch cast aluminum front wheel, while the Scrambler uses a 19-inch wheel. Upside-down front fork with 43mm travel and 140mm travel on Speed and 150mm on Scrambler. Rear mono-shock with external reservoir and adjustable, Speed model has 130mm travel and 150mm on Scrambler.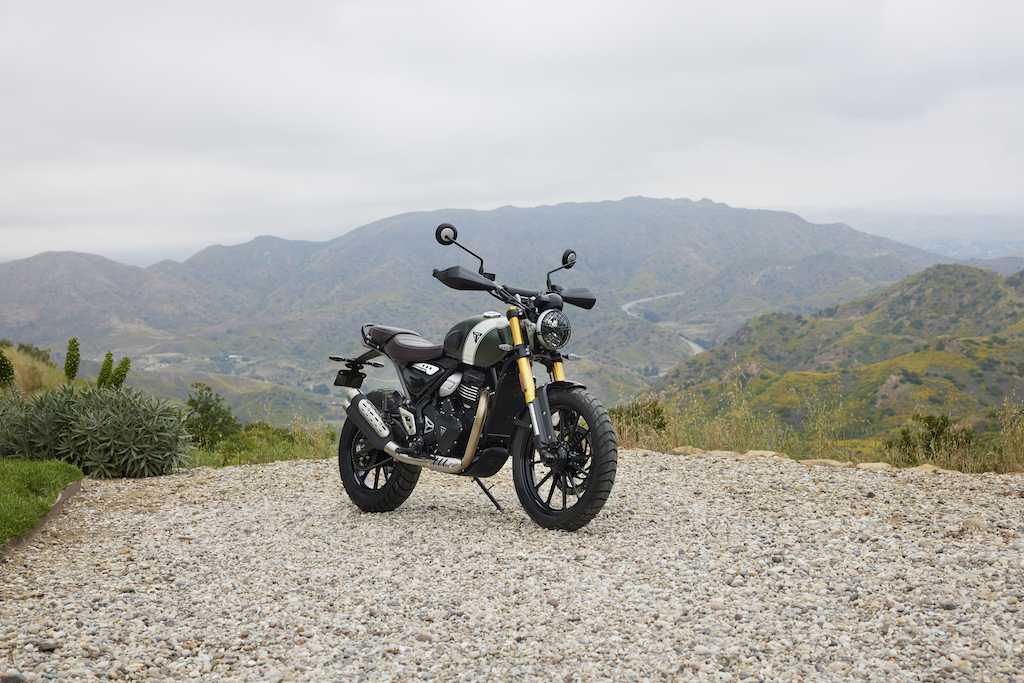 The bikes are equipped with single disc brakes. The front disc brake of the Scrambler is 320mm, 20mm larger than the Speed. The rear disc brake measures 230mm. The weight of the Scrambler is 179 kg, 9 kg heavier than the Speed version at 170 kg. The seat height is also different, the Speed model is 790mm tall, while the Scrambler is higher at 835mm.
The official prices of these two models are as follows: Speed 400 (from 169.9 million VND) and Scrambler 400 X (from 189.9 million VND). All prices include VAT.
Thành Nhơn (forum.autodaily.vn)