KIA EV5 is expected to be available in the South Korean market and other markets around the world starting from 2024, with more details set to be revealed in October during the "Kia EV Day."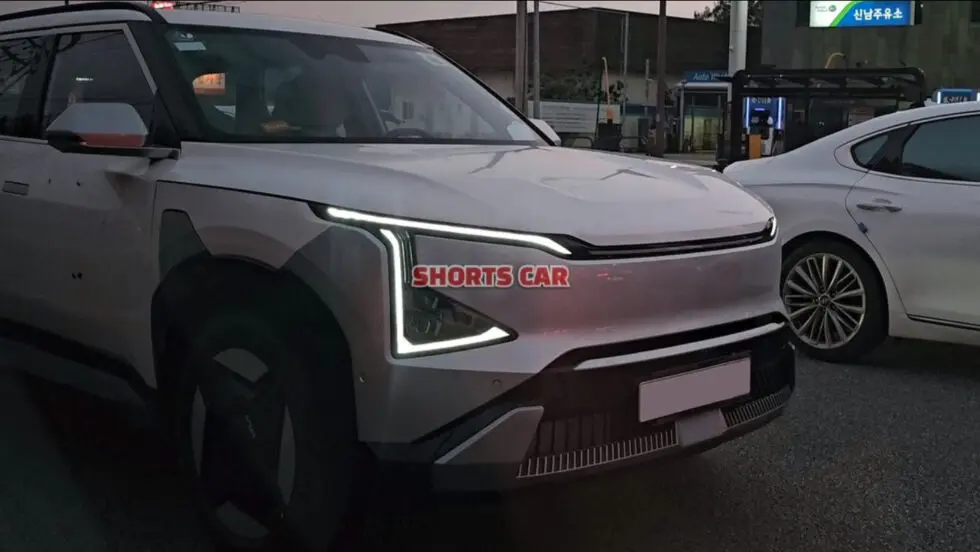 KIA EV5 rolling on the streets in South Korea
Previously, in late August 2023, KIA EV5 was officially introduced in China with a starting price of 159,800 Chinese yuan (about 22,000 USD).
In terms of overall design, KIA EV5 impresses with a modern, dynamic and distinctive look, not much different from the concept version. On closer inspection, we can see that the wheels have a futuristic design that is slightly smaller than the 21-inch wheels of the concept version, the side mirrors are larger, and the front bumper has received some minor tweaks.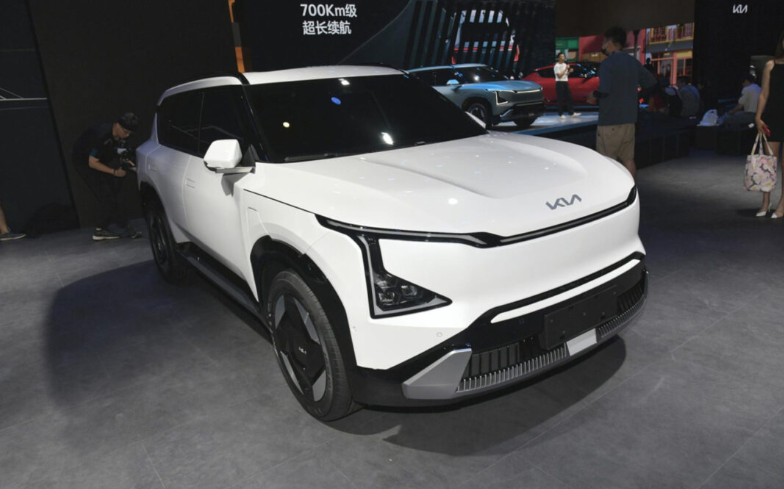 Overall, the EV5 looks like a smaller version of the EV9, with a more aggressive "tiger face" design. With a length of 4,615 mm and a wheelbase of 2,750 mm, the EV5 has similar dimensions to the Kia Sportage powered by an internal combustion engine and is 135 mm shorter than the Tesla Model Y.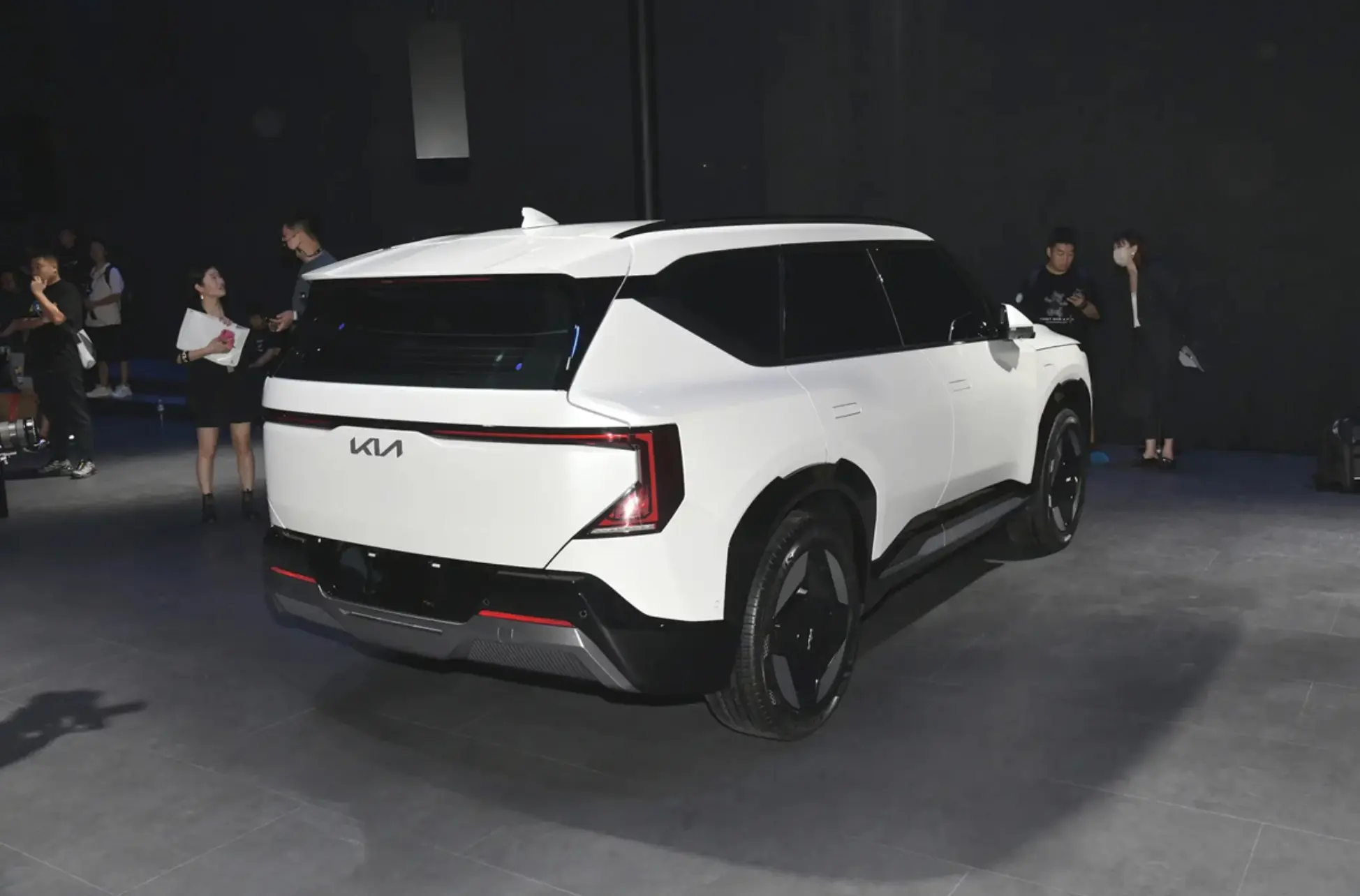 The target customer of Kia EV5 is young families, which means practicality is a priority alongside modern design, convenience, and sustainability. Therefore, the interior of the SUV is imagined as an "additional living space" for millennial families.
The front passenger seats are equipped with a more comfortable design. The 64-color ambient lighting system with adjustable brightness is synchronized with the driving modes and alerts of the ADAS system.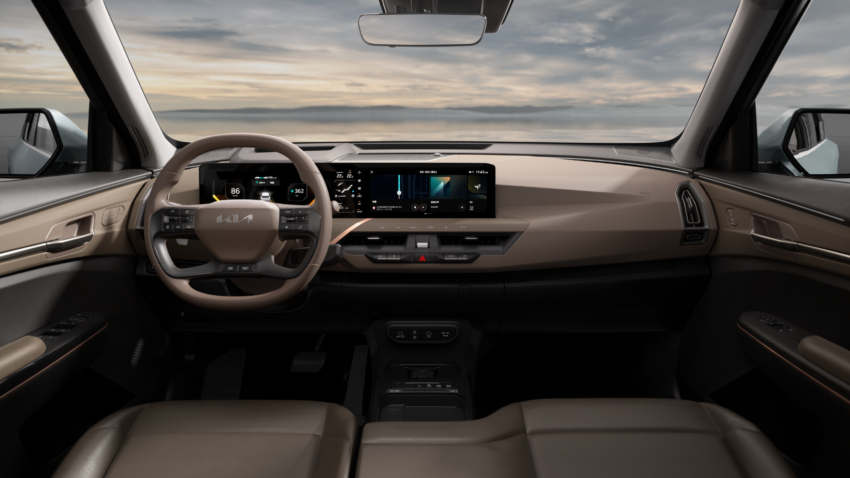 The cabin space is also inspired by the EV9, with a wide and minimalist dashboard like the EV9, as well as a panoramic widescreen display, combined with a 12.3-inch digital instrument cluster and a 12.3-inch infotainment screen. The 4-spoke steering wheel integrates most of the control buttons, while Kia opts for physical buttons for the air conditioning. We can also see dual USB-C ports, wireless charging, and multiple storage compartments. The rear seats can be folded flat for comfortable cargo hauling.
Like the rest of the Hyundai/Kia electric vehicle family, the EV5 is expected to use the E-GMP platform. The Korean automaker has not announced the technical specifications of the electric powertrain at this time. However, based on leaked documents from China, we know that the Kia EV5 for the Chinese market will be equipped with a single electric motor producing 215 horsepower and a maximum torque of 310 Nm, coupled with front-wheel drive.
Trang Nguyen (Forum.autodaily.vn)