Recently, Yamaha Vietnam has expanded its range of genuine large-displacement motorcycles with 2 scooters, Yamaha Xmax 300 2022 and Yamaha Tmax 560 2022.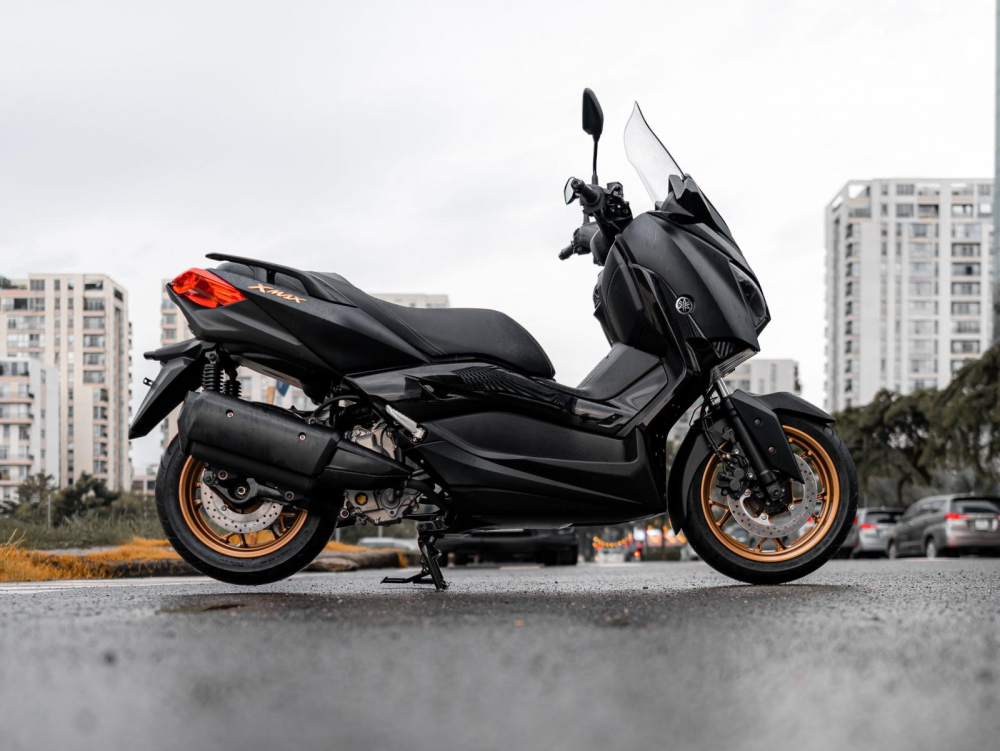 Among them, Yamaha Xmax 300 2022 has attracted a lot of attention as it is in the scooter segment under 330cc, with 2 main competitors being Honda SH 350i and Vespa GTS 300.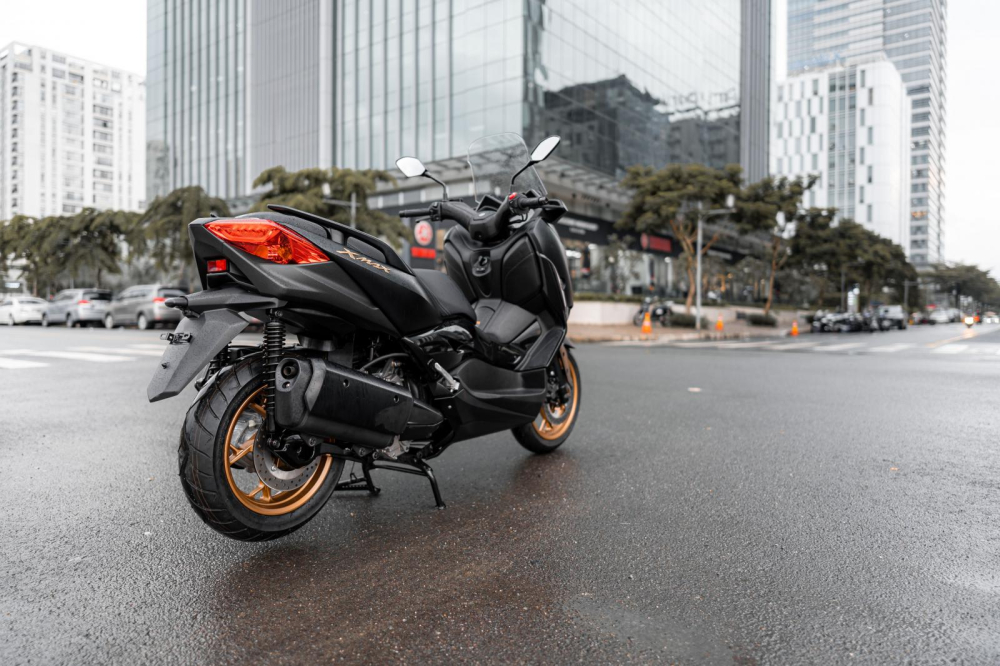 Yamaha Xmax 300 2022 is distributed by Revzone Yamaha Motor with a price of 129 million VND and comes with a 3-year or 30,000 km warranty. The expected delivery time is in December 2022.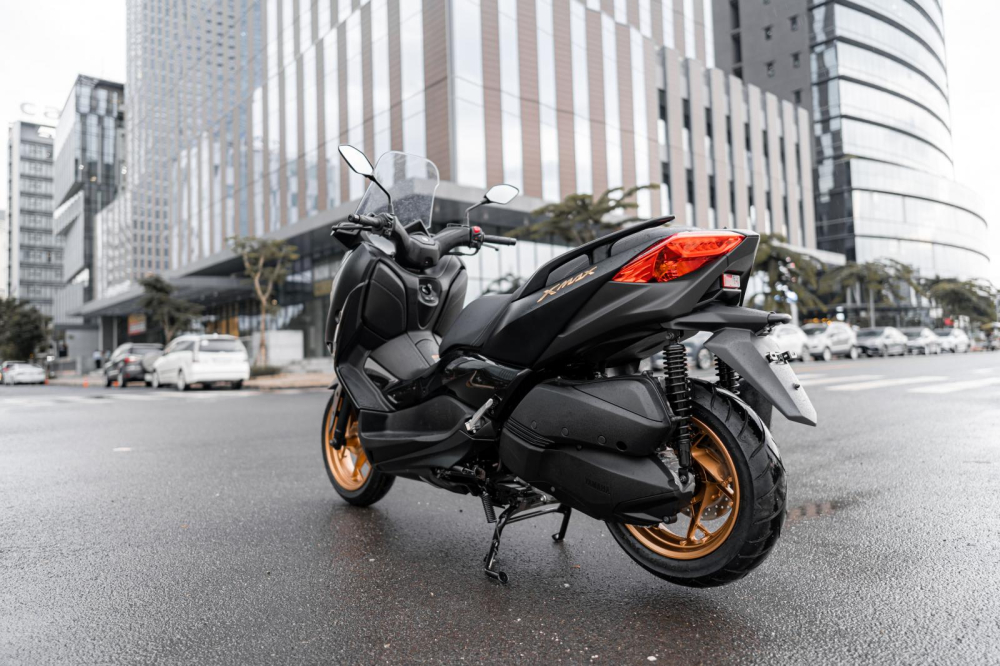 Quick review of Yamaha Xmax 300 2022: In addition to the powerful 292cc engine, Yamaha Xmax 300 has a fuel tank capacity of up to 13 liters, enough for you to travel from Saigon to Dalat with just a full tank of fuel.
Yamaha Xmax 300 is sold directly from the factory in two colors: black and gray, and is directly imported from Indonesia.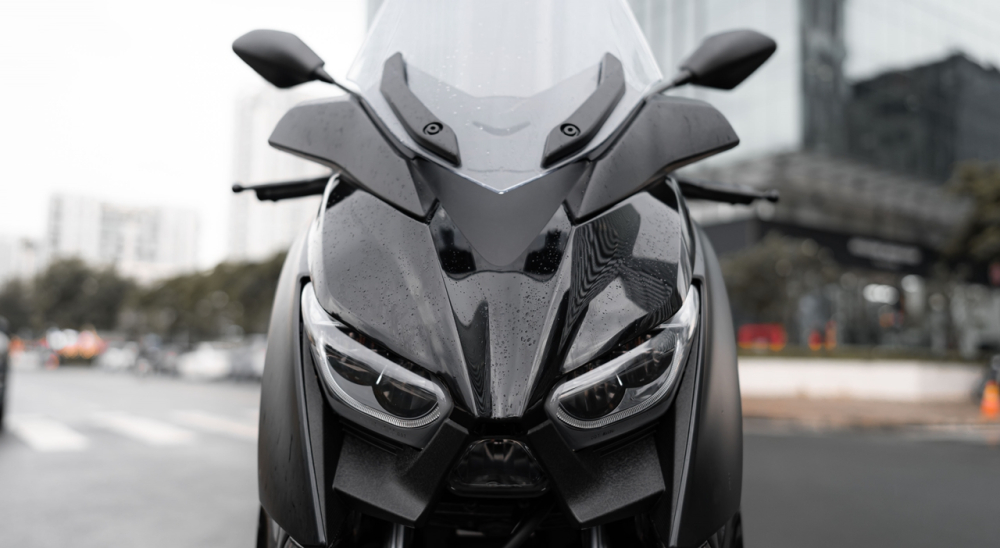 Developed to meet the needs of users who like a large-size scooter with a powerful engine and comfortable for long trips, Yamaha Xmax 300 has a great design as a large-displacement motorcycle. The front part features angular headlights, a striking triple-layer LED lighting system, and stylish lines throughout the body.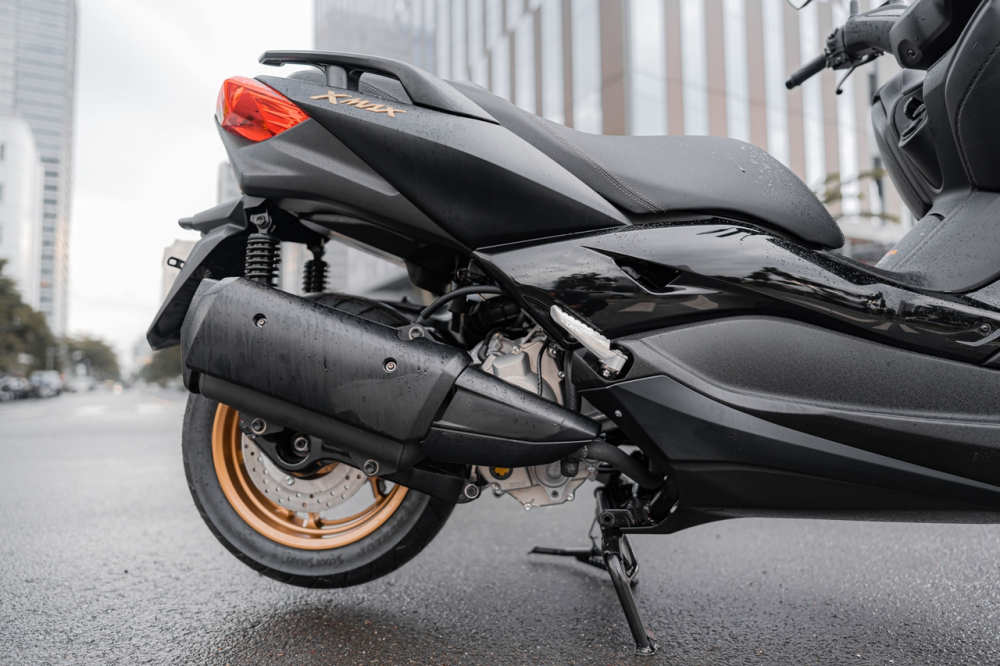 Although it has the rugged appearance of a maxi scooter, Yamaha Xmax 300 has very suitable dimensions for the general body shape of Vietnamese people with a seat height from the ground of only 795mm, a wheelbase of 1,540mm which is the shortest in its segment, and only slightly taller than the NVX 155cc at less than 5mm and 200mm, making it very easy and flexible to control similar to traditional scooters. Wet weight is only 179kg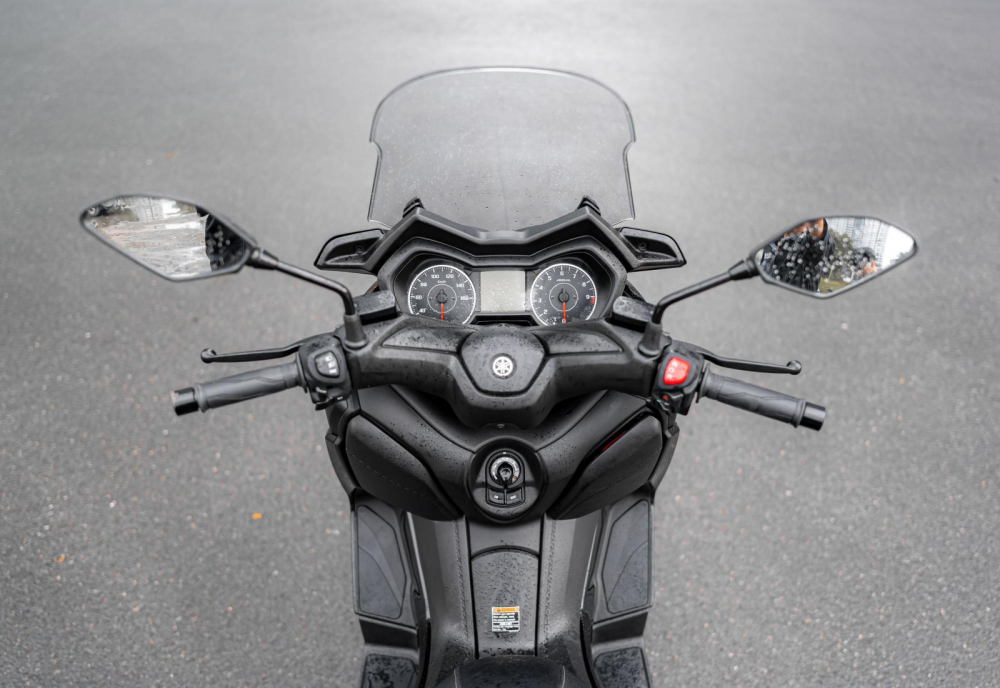 The heart of Yamaha Xmax 300 is the new generation Blue Core single-cylinder engine with a displacement of 292cc, liquid-cooled, generating a maximum output of up to 28 hp and a maximum torque of 29 Nm at 5,750 rpm, making the scooter agile in the city and providing exciting acceleration, making daily commuting in the city and even on familiar roads much more interesting.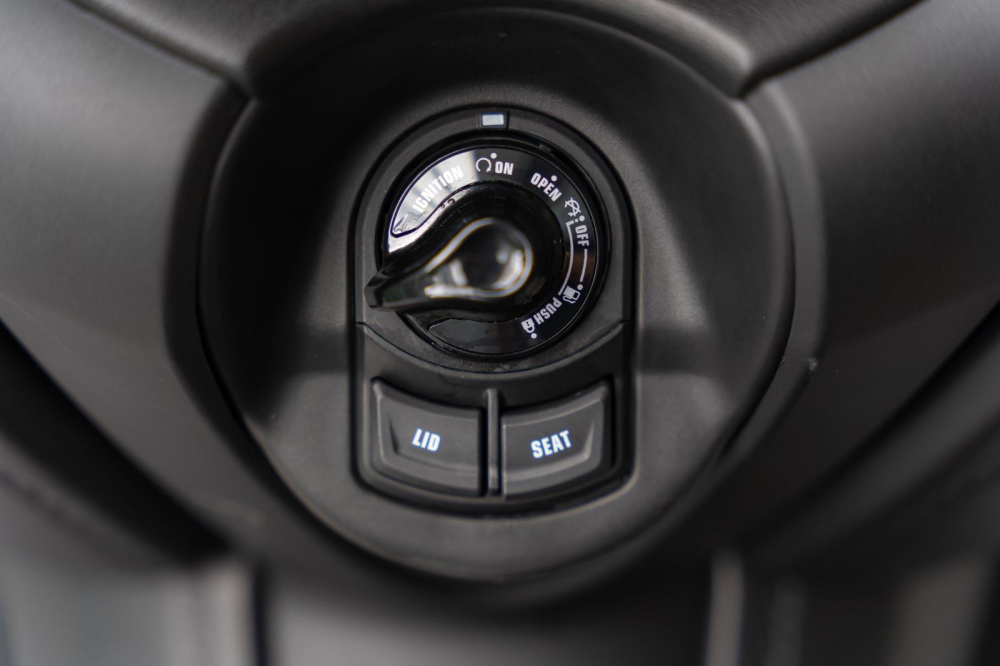 The Xmax 300 engine uses the DiASil off-center cylinder technology, which helps reduce mechanical losses and improve cooling efficiency during operation. The scooter is also equipped with a specially designed air cooling fan to ensure stable engine operation, and a new fuel injection system that allows for powerful acceleration while maintaining low fuel consumption.
Yamaha also features many additional technologies for the Xmax 300 such as traction control system (TCS) for maximum safety on slippery roads, two D-mode driving modes along with smart anti-theft key and a pair of sporty LCD screens.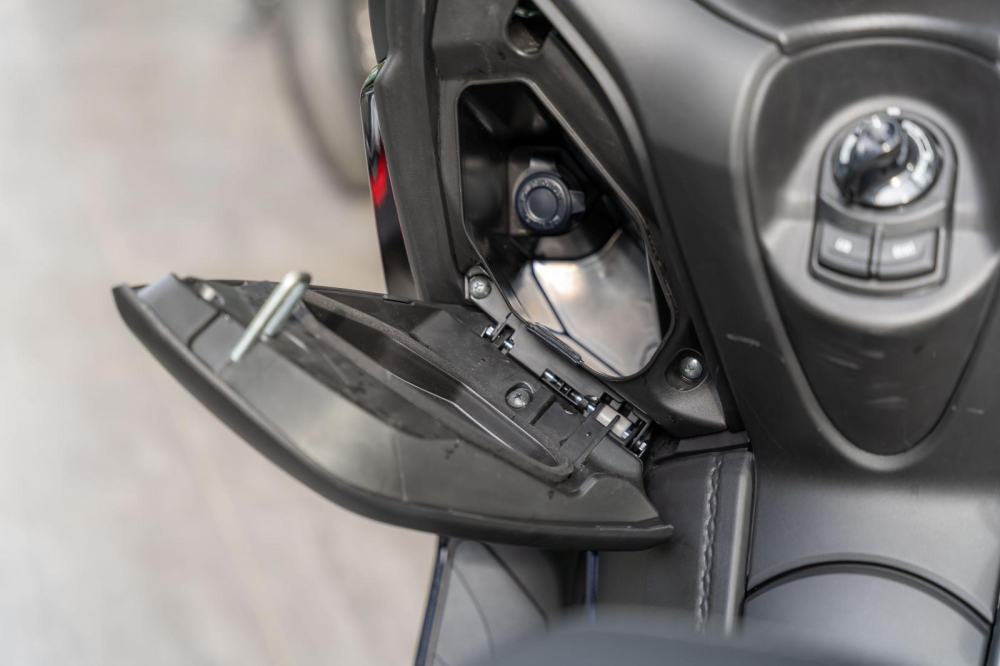 It is essential for long-distance travel to have an additional 12V socket for fast charging your phone when using it for navigation.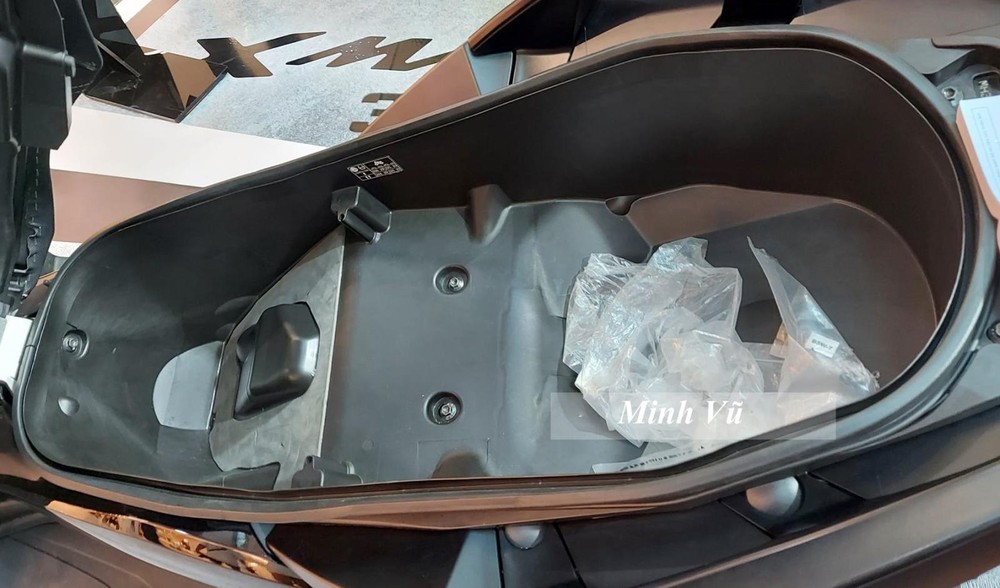 The luggage compartment of the XMAX 300 is spacious enough to hold up to 2 full-face helmets, and the large design allows for easy storage of a laptop, making the Xmax 300 a reliable companion for commuting and an exciting weekend entertainment vehicle.
As a large-size scooter, Yamaha has focused a lot on safety accessories. First, the scooter is equipped with a braking system with a 267mm front disc and a 245mm rear disc, along with anti-lock braking system (ABS) for both wheels to ensure maximum safety.
Next is the suspension system with twin telescopic KYB front forks and adjustable KYB dual shock absorbers at the rear, making it easy to adjust the load setup for added comfort when riding with two people in the city. Lastly, the scooter is equipped with large-size Michelin City Grip Generation 2 tires, 15 inches front and 14 inches rear, improving road grip in rainy conditions and enhancing stability at high speeds.