From the information I found out, the Mitsubishi Xforce right-hand drive test drive clips in Indonesia were posted by Mitsubishi Vietnam sales staff on social networks. These are also the first Vietnamese people to experience and drive to assess the driving capabilities of the right-hand drive Xforce, which is said to have the same configuration as the model that will be sold in Vietnam.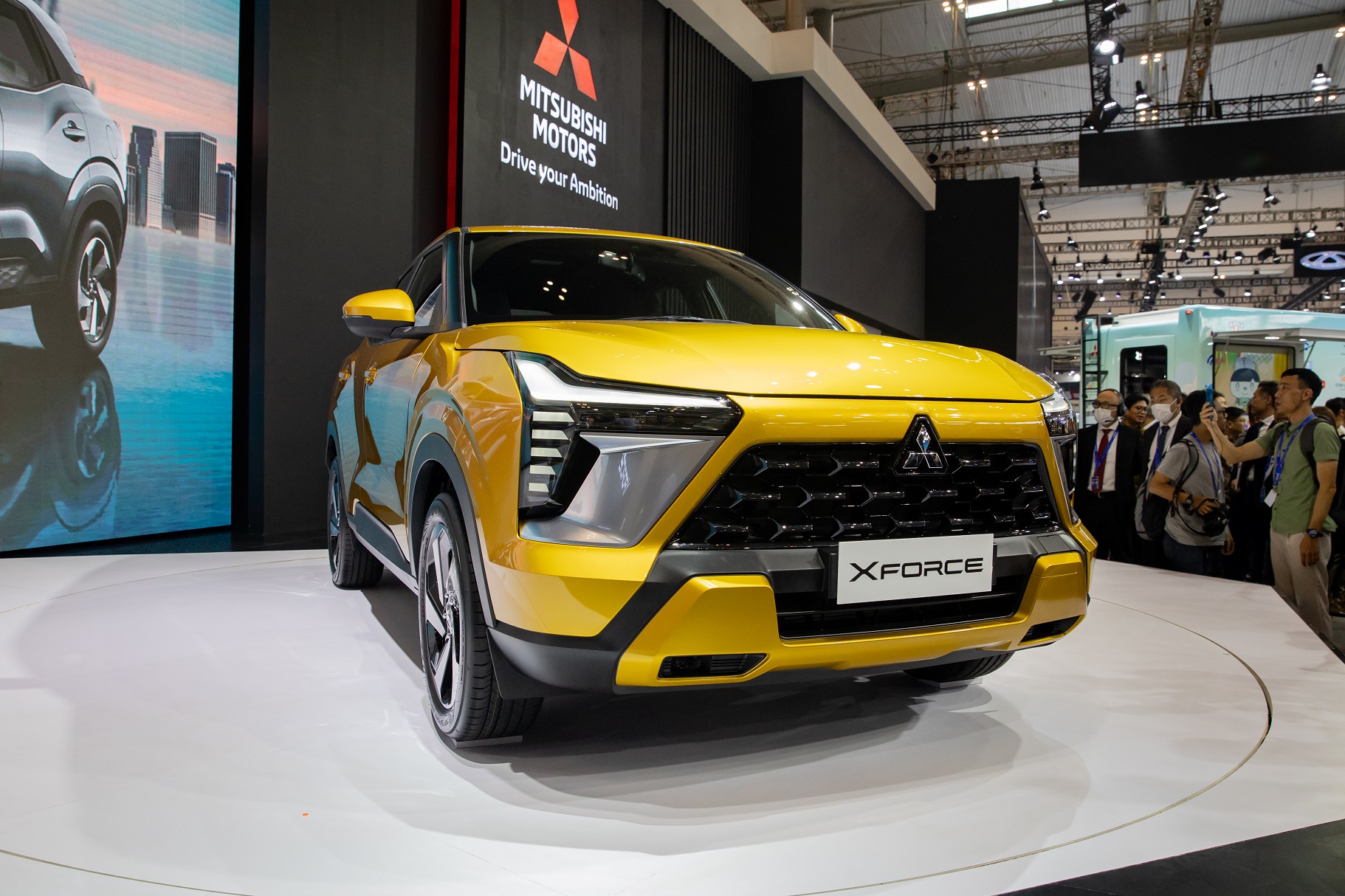 Previously, after the global launch event of the Mitsubishi Xforce in Indonesia in early August 2023, many Vietnamese journalists and experts have also test driven this model, but it is a left-hand drive version and each person can only drive for a relatively short time of 3-5 minutes.
 Clip test drive of Mitsubishi Xforce right-hand drive
Based on the clips posted on social networks, it can be seen that Mitsubishi salespeople have a very positive evaluation of the Xforce's driving performance. Salespeople experience the acceleration capabilities on straight roads, cornering, and slalom driving.
"The car accelerates very smoothly and there is almost no throttle delay. The feeling of cornering is very solid," this is one of the common remarks of many people who have experienced the right-hand drive of the Mitsubishi Xforce.
 Clip test drive of Mitsubishi Xforce right-hand drive
The Mitsubishi Xforce uses a 1.5L, 4-cylinder engine, generating a maximum power of 105 PS and a maximum torque of 141 Nm, combined with a CVT transmission and front-wheel drive. Four driving modes (Normal Road, Slippery Road, Gravel Road, Muddy Road) allow the driver to choose according to the actual road conditions, bringing powerful and safe operations combined with Active Yaw Control (AYC); these modes control the appropriate traction between the left and right wheels to achieve excellent handling, while controlling wheel slip, engine power, and power steering assist control, to optimize the driving feel and road grip.
The Slippery Road mode is applied for the first time to improve stability when the vehicle is moving on slippery roads in rainy weather or on flooded roads, reducing the risk of losing control, providing a sense of peace of mind while driving.
Preview of the exterior design of Mitsubishi Xforce to be sold in Vietnam
Leaked sources show that the Mitsubishi Xforce sold in Vietnam is also expected to be equipped with ADAS features and the outstanding features announced in Indonesia. According to information from some dealers, it is very likely that Xforce will be launched in Vietnam in December this year, with sales starting from early 2024.
Currently, Mitsubishi Xforce is still receiving deposits in Vietnam with many attractive incentives. Specifically, customers who deposit Xforce from September 1st to November 30th this year will be entitled to free maintenance for 2 years or 40,000 km (whichever comes first) and will receive an additional 1,000 loyalty points on the Mitsubishi Connect+ application.
Trang Nguyen (Forum.autodaily.vn)