In the world of motorcycles, the Suzuki GN250 used to be a dream of Vietnamese riders in the 90s. Its masculine design with a large fuel tank in front of the rider and a powerful engine created an attractive image for the Suzuki GN250. It was completely different from the classic and romantic look of Honda Cub or Vespa.
Not many people thought that there would be a motorcycle that combined both strength and softness, as if they were two separate worlds. But only Naoki Sakai – a Japanese designer – could create such a harmonious "2 in 1" masterpiece.
He is also the creator of some classic Nissan models in the late 80s and early 90s. And the Suzuki SW-1 is his first work when he switched to the motorcycle field, after Nissan cars and Olympus cameras.
The Suzuki SW-1 has a classic look and little did we think that it is a Japanese motorcycle
The Suzuki SW-1 received the Design Award of the Year as soon as it was introduced in 1992. Its soft outer shell features many appealing curves, making first-time viewers mistake it for an Italian vehicle with iconic design elements like Vespa or Lambretta. Inside, it is powered by a GN250 engine with a single-cylinder, SOHC 2-valve, 4-stroke configuration, delivering a maximum power of 20 horsepower and torque of 21Nm.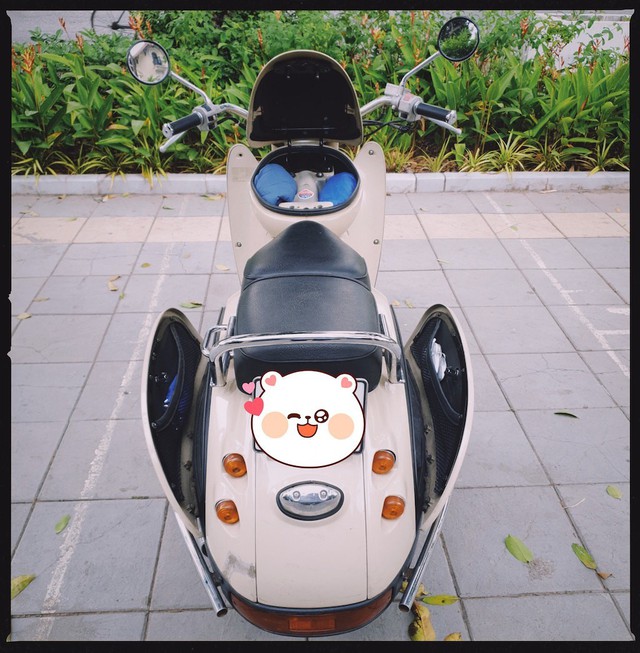 The Suzuki SW-1 has features like a touring motorcycle, with many storage compartments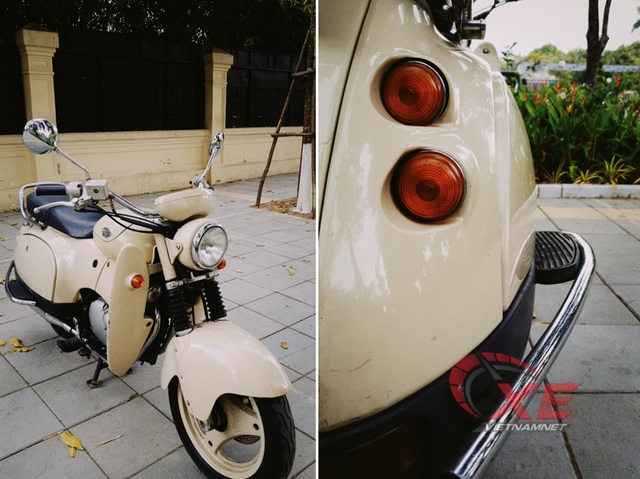 The motorcycle has numerous curves and a soft look, completely different from the masculine Suzuki GN250
In addition to its classic and unique design, the Suzuki SW-1 carries a message of freedom for those who love to travel. Its shape resembles a plow bee, and the Suzuki SW-1 features two noticeable details. The front fuel tank is actually a storage compartment, while the real fuel tank is moved under the seat. The two side panels at the rear expand to reveal a pair of storage compartments. All of this creates a vision of a picnic in any place the motorcycle can take you.
Because of the fascinating design, Nguyen Nam, the owner of a café in Hanoi and a collector of vintage Vespas, felt motivated to own a Suzuki SW-1 after seeing a picture of it 6 years ago.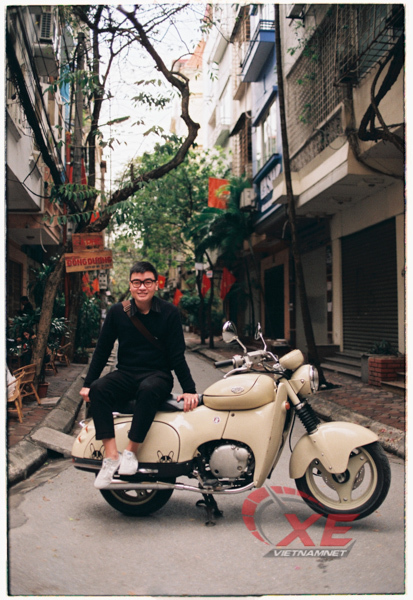 Nguyen Nam with the rare Suzuki SW-1
Sharing with VietNamNet, Mr. Nam said that after this "love at first sight" moment, he went online to search for information about the motorcycle and saved almost every picture of the Suzuki SW-1.
"By chance in 2018, I saw a listing for the motorcycle on an auction website. Without hesitation, I immediately tried to find a way to buy it and eventually succeeded," Mr. Nam recalled.
Every detail of the motorcycle, from the paint to the chrome parts, is still in pristine condition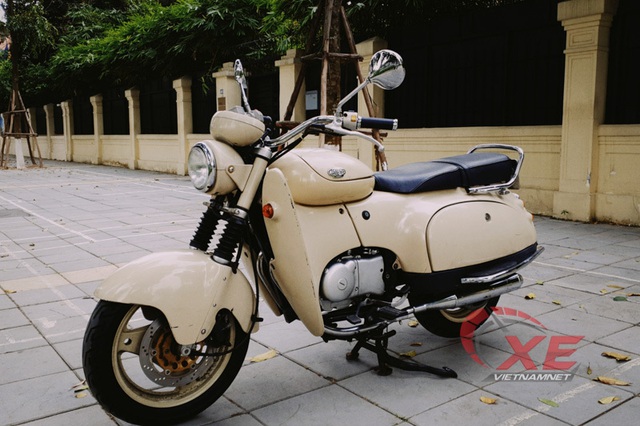 The Suzuki SW-1 was only produced in 200 units for the Japanese market, making it a valuable collector's item
According to Mr. Nam, the condition of the Suzuki SW-1 when he brought it to Vietnam was almost perfect. Every small detail, from the mirrors, front and rear turn signals, headlights, handlebars, to the leather seat, and even the paint, remained intact despite the motorcycle being nearly 30 years old.
Until now, the vintage Suzuki SW-1 is valued at about 80 million VND (3,400 USD) and contributes to creating impressive nostalgic pictures in Hanoi that Mr. Nam captured for himself and his friends.