Although often appearing in MVs with luxury cars and supercars like the BMW i8 or Lamborghini Aventador, rapper Binz has chosen to buy a classic Mercury Cougar as his new companion. The car, produced in 1968, is estimated to be worth about 1 billion VND.
"After saving and searching for so long, after so many difficulties, I finally brought her home," Binz shared on his personal page.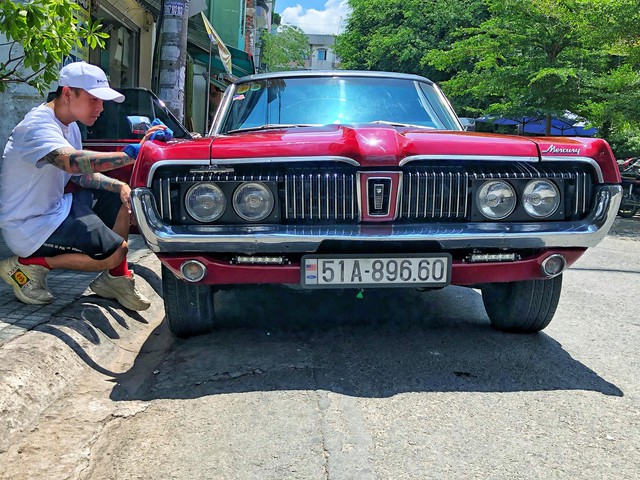 Rapper Binz chose a classic Mercury Cougar.
For those who are still unfamiliar with the Mercury brand, it is a division of Ford. The Mercury Cougar model was produced from 1967 to 2002, featuring a muscular American design. The generation of the car that Binz purchased has a front engine and rear-wheel drive.
Binz's car is still in good condition as the previous owner took good care of it. The paint and chrome are still shiny. The original rims are still intact and look almost new. Similarly, the interior has also been meticulously cleaned. The leather seats are still tight, with a prominent white Cougar logo on them.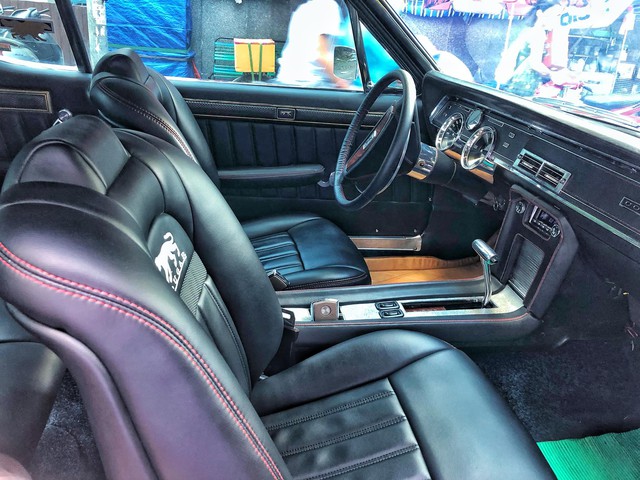 The interior is also in good condition.
The car is equipped with a V8 engine. It is not yet clear which specific engine type Binz's car uses. This model has engine options including a 4.7-liter, 6.4-liter, 4.9-liter, 5.8-liter, and 7-liter. The most powerful version has a power output of 335 horsepower and 597 Nm of torque. It has a 4-speed automatic transmission.
In addition to this car, Binz also owns some unique motorcycles. Very few singers in Vietnam are interested in classic cars like him. Most of them choose expensive new cars. In the United States, Binz owns a convertible Lexus IS250.
Photo: Đan Le