The "parents decide, the child complies" marriage and a wedding with "luxurious" cars 63 years ago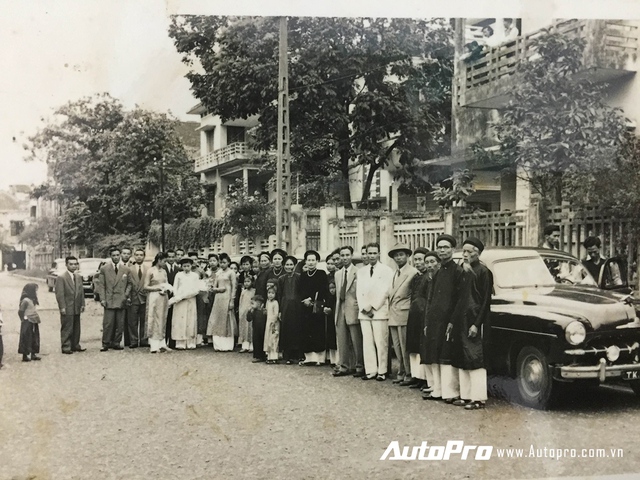 Both families in the grand wedding in Hanoi in 1952.
In 1952, what was considered the most luxurious wedding of that time took place in Hanoi. The groom was a young businessman who owned a tailor shop named Adam, which later changed its name to Á Đông, specializing in fashion for Westerners at that time. The bride was a young lady from a family involved in the transportation business in Hanoi.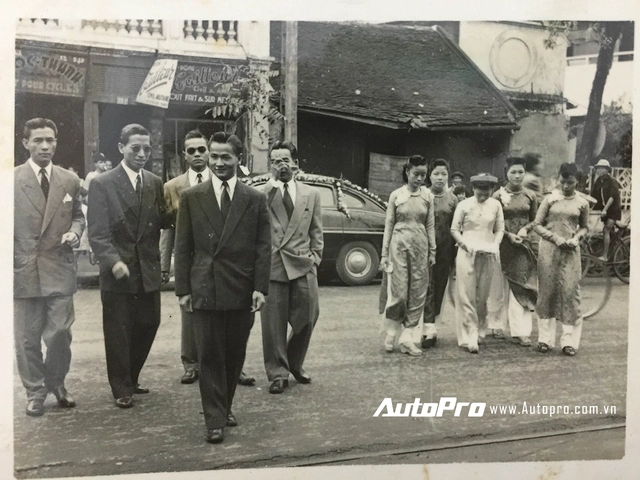 The stylish groom in a suit and the bride with a hint of sadness on their wedding day.
During that time, the "parents decide, the child complies" type of marriage was very common. Therefore, the bride, Nguyễn Thị An, had a wedding arranged by her parents without any feelings for the groom, Nguyễn Đức Chiểu.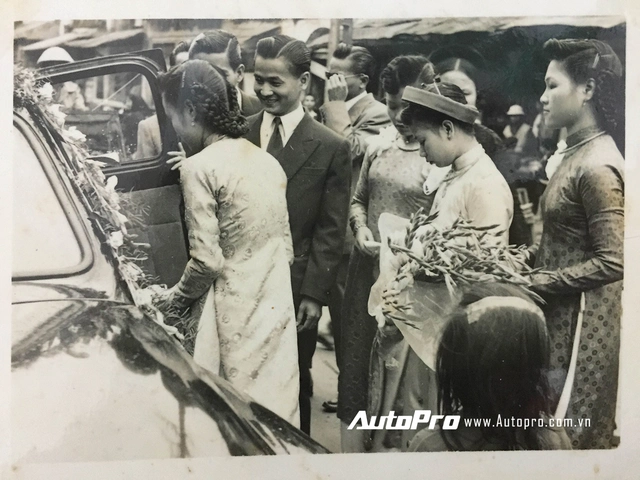 The bride, now Mrs. Nguyễn Thị An, 84 years old, getting ready to get on the wedding car.
However, the young man sincerely loved Nguyễn Thị An and organized a wedding ceremony that was worthy for both families, showing his heartfelt affection. As a result, the people of Hanoi at that time witnessed a "one-of-a-kind" wedding with a procession of 8 cars for the bride's arrival.
Although it was an arranged marriage, after years of living together, Mrs. Nguyễn Thị An, now an 84-year-old lady, shared: "I have loved Mr. Chiểu until now because after the wedding, I felt his genuine heart and love towards me." Unfortunately, Mr. Chiểu passed away 30 years ago, and now Mrs. An lives alone in her old house on Tràng Tiền street with her children and grandchildren.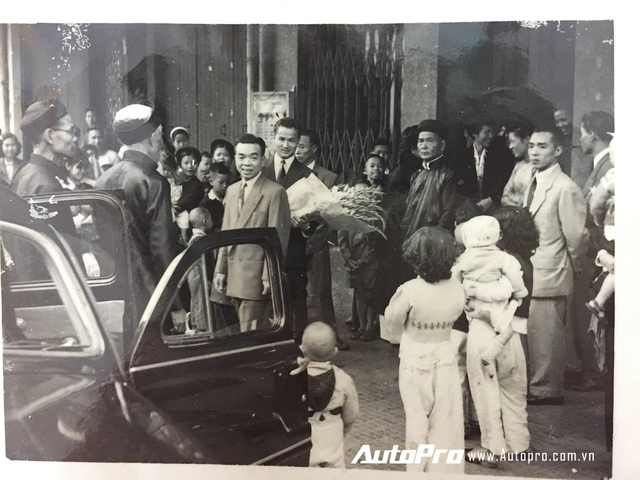 The wedding attracted a lot of people to watch.
Ford Vedette – the "witness" to 63 years of love
When asked about the procession of cars in the wedding, Mrs. Nguyễn Thị An said: "At that time, I didn't pay attention to the cars, so until now I don't remember what kind of cars they were and how they looked like." Based on the images provided by Mrs. An's family, a vintage car enthusiast in Hanoi suggested that the 8 cars in the wedding procession may have been Ford Vedette.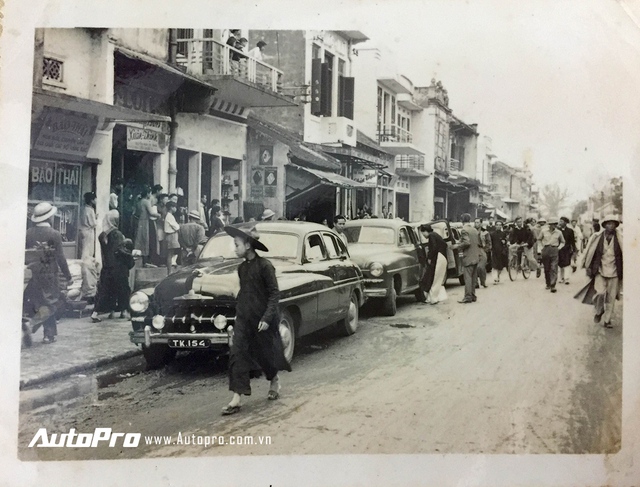 The procession of cars believed to be Peugeot 203 in the wedding in 1952.
This is quite reasonable because if we look back in the history of the global automotive industry, the Ford Vedette was a sedan car that was produced in 1948. The car was designed in the United States, manufactured in a car assembly plant in the city of Poissy, and sold by Ford SAF in France. Later, that car assembly plant became a SIMCA car assembly plant in 1954. This type of car was exported to Indochina in large quantities. In the capital city of Hanoi in the North, Vedette cars and other high-quality cars were commonly seen on the streets. Cambodian Prime Minister Norodom Sihahouk used this type of car.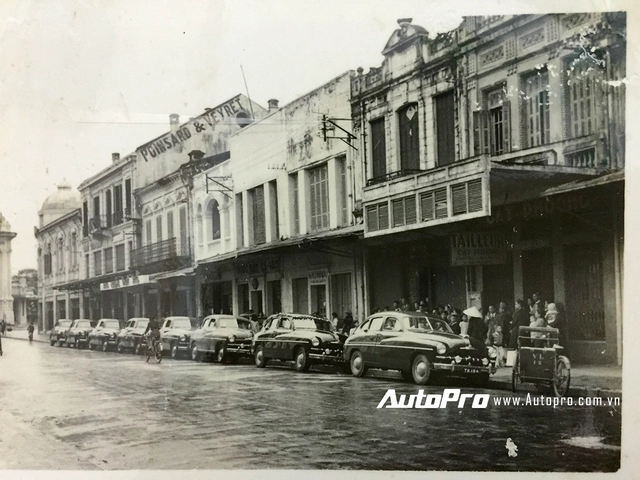 The procession on Tràng Tiền street in the past.
The Ford Vedette was equipped with two types of V8 engines with a displacement of 2.2L and 3.9L. At that time, the Ford Vedette only had a 3-speed manual transmission. In terms of dimensions, the Ford Vedette had a 2,690mm wheelbase, with measurements of 4,500×1,720×1,570mm (LxWxH) and weighed 1,180kg.
Nowadays, finding a Ford Vedette in Vietnam is quite difficult due to limited availability, and it is often collected by car enthusiasts as their prized possession.