We often admire the lifestyles of the super-rich, but not everyone knows the "price" they have to pay to be a billionaire.
Below are the daily expenses, according to Go Banking Rates statistics:
Private jet: $2,254
In addition to the expensive purchase price, you will have to pay about $3,000 per month for parking the plane and each refueling costs up to $11,000. The cost of hiring staff is $215,000 per year, plus hundreds of dollars per hour for maintenance. Assuming the plane refuels once a week, you would have to spend $823,000 per year to "feed" the vehicle, equivalent to $2,254 per day.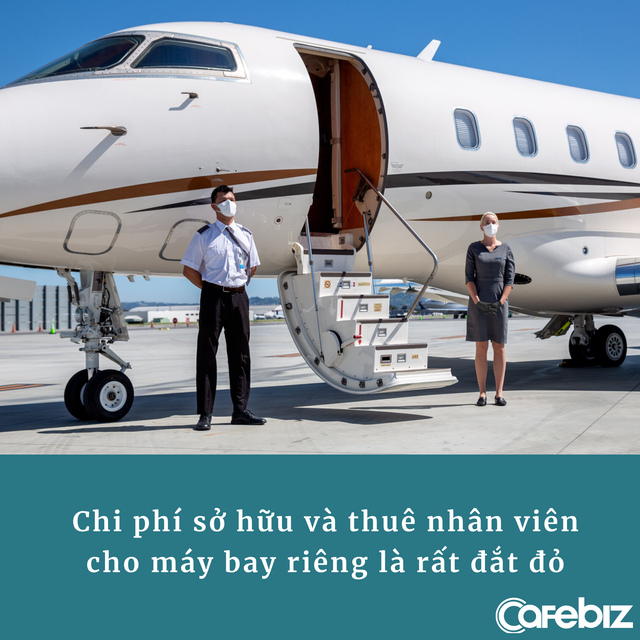 Car: $411 or more
Many billionaires have a passion for luxury supercars or expensive vintage cars. In addition to the price of buying a car that can cost millions of dollars, they also have to pay high maintenance fees. Changing the tires for a supercar (after traveling 4,000 km) costs $33,000. Along with other costs such as insurance, tax, car wash, cleaning… the car owner is expected to pay $150,000 per year, equivalent to $411 per day. That's not counting the cost of gasoline or electricity to fuel the vehicle.
Luxury yacht: $5,890
In addition to supercars, the super-rich also love luxury yachts. The super yacht of actor Leonardo DiCaprio is said to have cost $200 million to build. But the costs don't stop there. You still have to pay for staff to operate and maintain the boat. A full-time employee for the yacht receives a salary of over $1 million per year.
The fuel for this vehicle can cost up to $400,000 per year, while the mooring cost is about $350,000.
If you have a fully staffed yacht, you will have to pay $5,890 per day. If you minimize the number of staff, that amount will decrease to $1,054 per day.
Entertainment: Up to $82,191
Many successful and wealthy billionaires owe their success to relationships. That means occasionally hosting parties to impress business partners or friends.
The New York Times reported that billionaire Stephen A. Schwarzman spent $5 million on his 60th birthday party in Manhattan. 10 years later, that party cost him about $20 million. Assuming you spend $10 million on each party and organize 3 parties per year, you would lose $82,191 per day.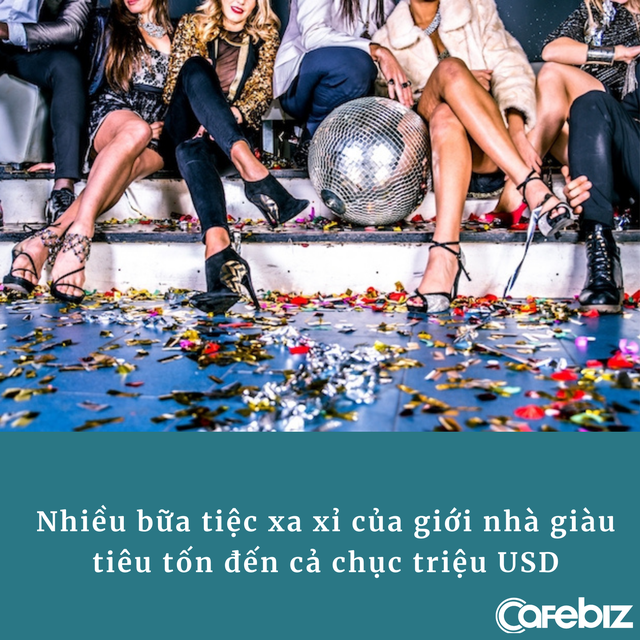 Personal trainer: $1,340 per hour
The wealthy often build a home gym and hire a personal trainer for more effective workouts. The founder of a premium gym chain and personal trainer for billionaires said the rental fee is about $1,340 per hour.
Personal chef: $515, not including bonuses
Many billionaires hire personal chefs to save time cooking and ensure nutrition. The salary for a personal chef is about $188,000, equivalent to $515 per day. In addition, they also receive bonuses, depending on the generosity of the host.
Nanny: $220
Paola Diana, the founder of a nanny company serving wealthy families, said the salary for a live-in nanny can start at $80,406 per year, equivalent to $220 per day.
Butler: $272
To keep the house in good condition and the staff always neat, you need a butler. The average annual salary of a butler is about $99,610, equivalent to $272 per day.
In addition, you also need to pay $125 or more per day for outdoor maintenance costs. If you have 4 staff members, you will have to pay $500 per day.
Security personnel: $21,370
The cost of a mobile security team can increase over time. In 2017, Facebook paid $7.3 million to protect CEO Mark Zuckerberg and his family. If you pay the same amount to ensure the safety of the house and family members, you would lose about $21,370 per day.
Personal assistant: $246
The annual salary of a personal assistant for the wealthy, with experience, is $90,000, equivalent to $246 per day, not including benefits or bonuses.
Lawyer: $1,500 per hour
To hire an experienced lawyer, you may have to pay a fee of $1,500 per hour, not to mention the legal costs when involved in a lawsuit.
So, to live like a billionaire, you have to spend over $100,000 per day. Even if you don't live a luxurious life, you still have to spend a considerable amount of money each day to pay for various services.