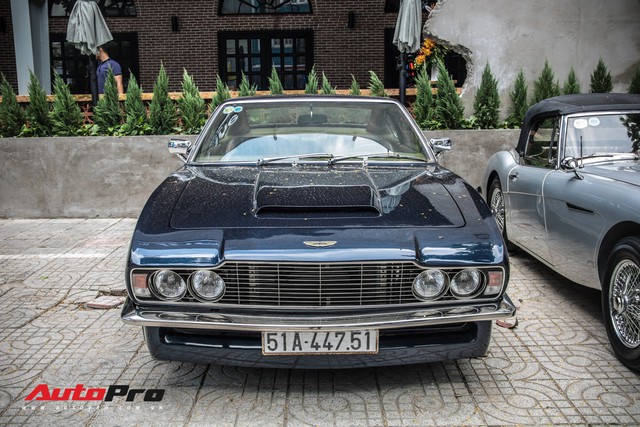 Introduced at Blenheim Palace on 25/9/1967, Aston Martin DBS is a limited-production model designed by William Towns, succeeding the outdated DB6 model.
The details on the car such as the multi-spoke wheels, lights, air vents, and logo still look quite new despite being 51 years old. This shows that the owner of this car has preserved their treasure quite well.
The Aston Martin DBS 1967 has a two-door design with four seats, a larger cabin than its predecessor DB6. Especially, when it was first released, the design of this car broke the rules of Aston Martin at that time and became popular in car design in the 60s.
As for the engine, the Aston Martin DBS 1967 uses a 6-cylinder transverse engine with a capacity of 4 liters, delivering 286 horsepower at 5,500 rpm. Additionally, this car has a version that uses an 5.3-liter V8 engine, producing 324 horsepower at 5,000 rpm. The car uses a 5-speed ZF manual transmission or an automatic transmission from Borg Warner.
The Aston Martin DBS 1967 can accelerate from 0-100 km/h in 7.1 seconds, reaching a top speed of 225 km/h. With the V8 engine version, the car accelerates from 0-100 km/h in 6 seconds, reaching a top speed of 258 km/h.