Just eight months after its global launch, the Ferrari Roma Spider 2024 convertible supercar has officially arrived in Southeast Asia.
Accordingly, the post-tax price of the car is approximately $1.2 million USD (approximately 30 billion VND).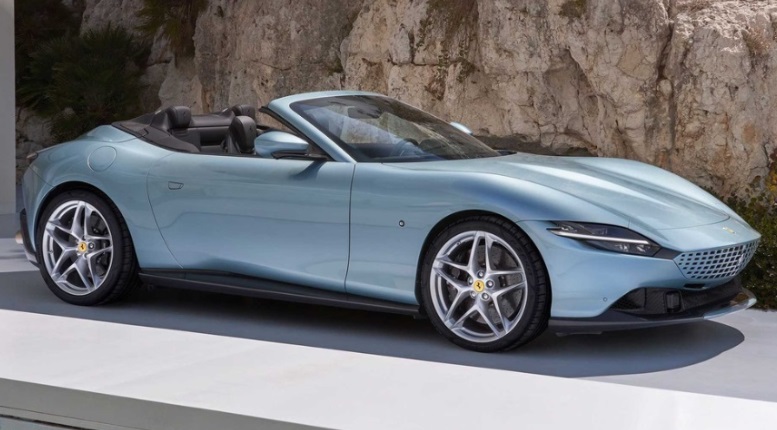 Similar to the Coupe version, under the hood of the 2024 Ferrari Roma Spider is still the twin-turbocharged V8 engine with a displacement of 3.8 liters. This engine produces a maximum power of 612 horsepower at 7,500 RPM and 760 Nm of torque.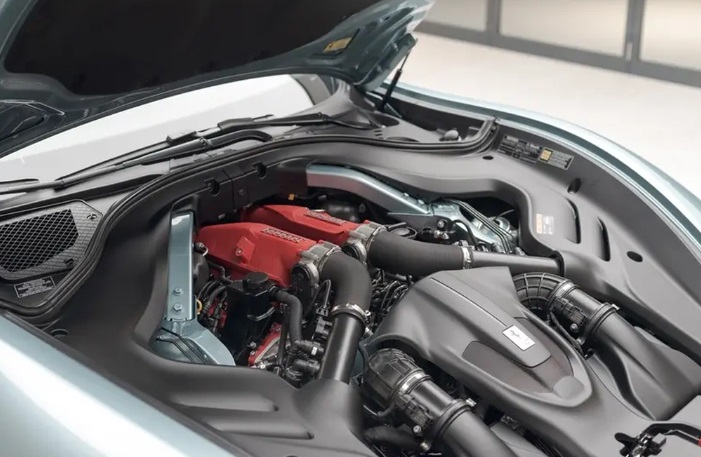 The power is transmitted to the rear wheels through an 8-speed dual-clutch transmission, which helps the car accelerate from 0-100 km/h in just 3.4 seconds despite an additional weight of 83.9 kg due to the soft top mechanism and electric motor.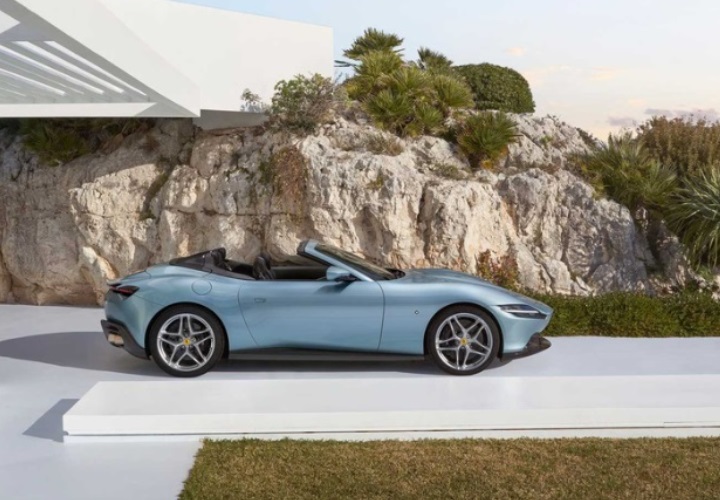 Although it is a convertible, the Italian automaker does not equip the Ferrari Roma Spider with a folding hardtop like its "big brother" SF90 Spider. Instead, Ferrari has used a soft fabric top to optimize the weight of the car. The 5-layer fabric soft top of the 2024 Roma Spider can be opened/closed in 13.5 seconds at speeds under 60 km/h.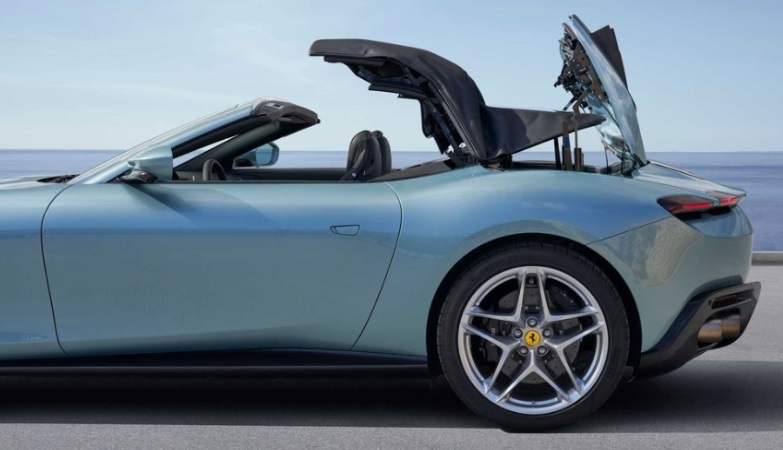 Furthermore, if the person sitting in the rear wants to lower the top, they just need to press the specially designed wind deflector integrated on the backrest of the seats.
While Ferrari's high-performance sports cars are trending towards modern design, the Ferrari Roma Spider goes against the grain. The car adopts a design language that exudes classic charm, with soft and graceful curves.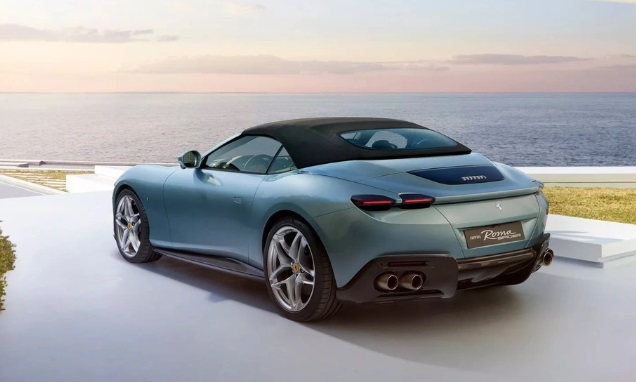 The Ferrari Roma Spider supercar is equipped with 20-inch wheels accompanied by front tires measuring 245/35ZR20 and rear tires measuring 285/35ZR20. The front brakes are 390 mm and the rear brakes are 360 mm in diameter.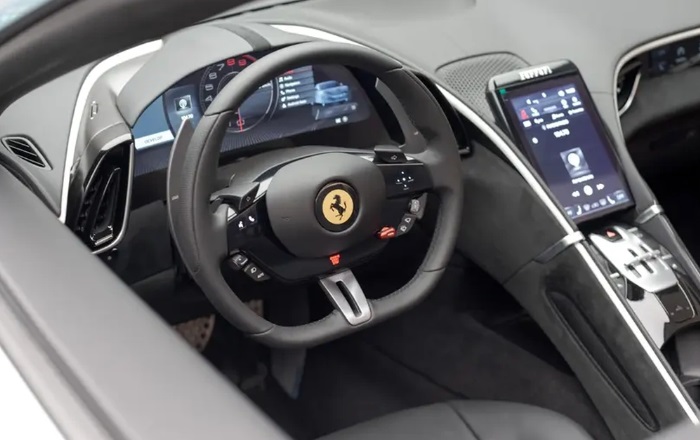 As for the interior, the cabin of the Roma Spider does not have many changes compared to the Coupe version. The steering wheel still uses touch-sensitive buttons, but the Italian automaker has refreshed it with a red Start/Stop button to make it more noticeable for the driver.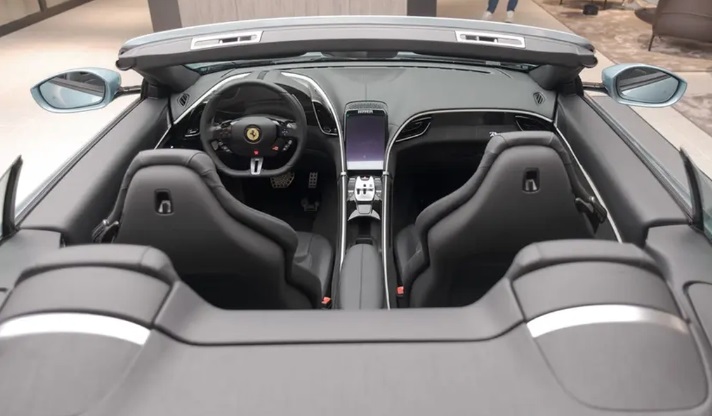 The center console is designed to slope downward, giving users a feeling of sitting on a futuristic spaceship. In addition, customers can add the optional neck warmer with 18-way power-adjustable sports seats.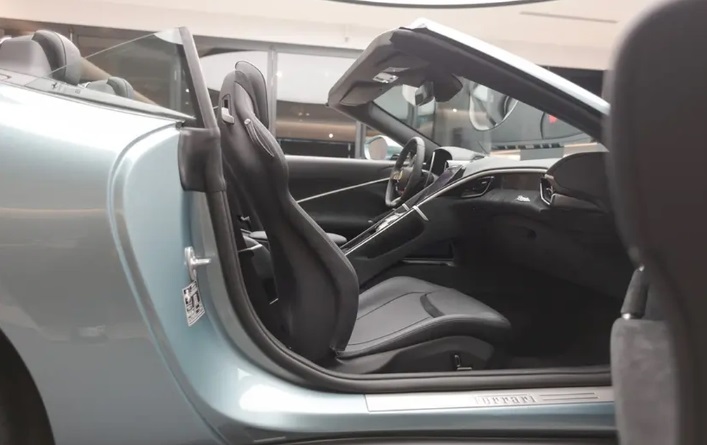 The car still offers a range of convenience features such as a 16-inch digital instrument cluster, an 8.4-inch vertical center screen. Additionally, the car also has an optional 8.8-inch passenger screen that displays familiar information such as operating parameters, navigation, as well as allows adjusting air conditioning and entertainment features.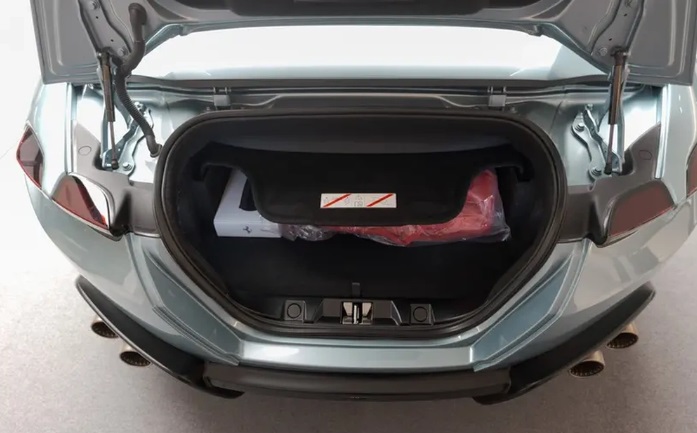 In Vietnam, there are currently about 5 Ferrari Roma vehicles, including 2 imported by private individuals and the rest brought in by the official distributor. The after-tax selling price of this model ranges from 21 to 23 billion VND.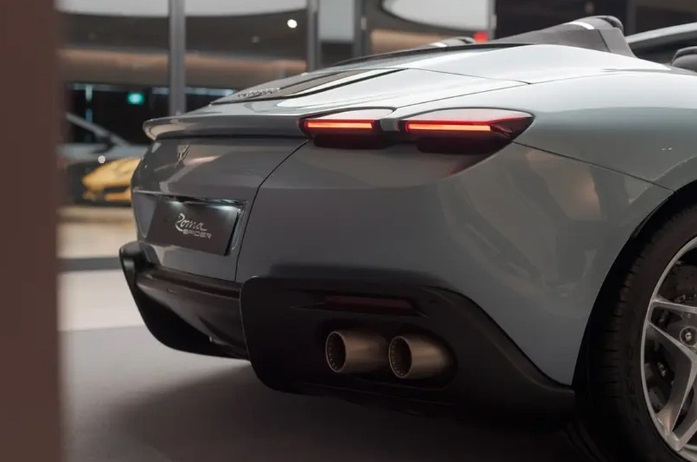 TH (Tuoitrethudo)
Photo: SGCarmart