Justin Bieber, in addition to being a world-renowned singer, is also known as a car enthusiast. Although still very young, Justin Bieber already possesses an impressive collection of cars. One of the cars currently in the possession of the American singer is the famous luxury car, the Lincoln Continental.
The 1965 Lincoln Continental is one of the gifts that friends gave Justin Bieber on his 21st birthday in early March. According to some sources, the two friends who gave the 1965 Lincoln Continental to Justin Bieber are named John and Sammy Shahidi. It took them several months to find the right Lincoln Continental to give to the Baby singer. It is known that the Lincoln Continental is similar to the car in the TV series Entourage, which Justin Bieber loves.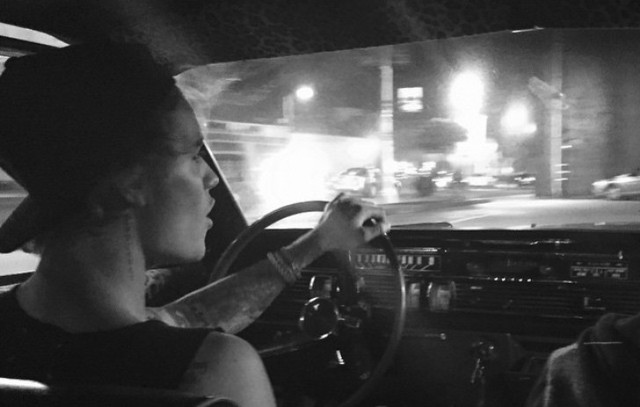 Justin Bieber driving the 1965 Lincoln Continental received on his birthday.
Now, after more than 7 months, Justin Bieber has decided to modify his 1965 Lincoln Continental. It seems that the multi-talented, yet flawed, singer does not like the original classic look of the Lincoln Continental 1965.
Justin Bieber has entrusted the "plastic surgery" of his 1965 Lincoln Continental to the custom tuning company "West Coast Customs". With the help of West Coast Customs, Justin Bieber's 1965 Lincoln Continental now has a more impressive design.
The first eye-catching feature of the 1965 Lincoln Continental is its matte black exterior paint. In addition, West Coast Customs has lowered the suspension of the 1965 Lincoln Continental with a new suspension system. As a result, Justin Bieber's Lincoln Continental looks almost flush with the ground. In addition, there are large chrome-plated wheels that shine brightly.
Currently, the cost of modifying Justin Bieber's 1965 Lincoln Continental is unknown. It is only known that the "ageless beauty" of Justin Bieber's Lincoln Continental, despite being 50 years old, still has a value of about $20,000.