The Special Projects division of Ferrari has recently unveiled a one-of-a-kind supercar, commissioned by a Taiwanese billionaire. This new convertible supercar is called the Ferrari SP-8 and is developed based on the F8 Spider platform.

The reason it is called Ferrari SP-8 is because in Eastern culture, the number 8 represents luck. Additionally, this number pays homage to the V8 twin-turbo engine of the car. This is one of the most highly regarded engines in history and has won the prestigious Engine of the Year award four times in a row (IEOTY).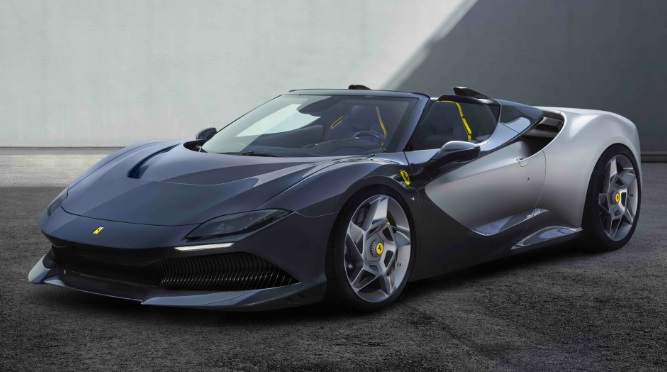 Ferrari SP-8 has a convertible design. This design allows the driver to enjoy the powerful sound from the V8 twin-turbo engine.
The car features a sporty and modern exterior with a striking black-silver two-tone color scheme. The front of the car stands out with its aluminum alloy grille, crafted using 3D printing technology. The grille has the same vertical stripe pattern, gradually expanding on both sides to improve airflow to the front heat exchanger.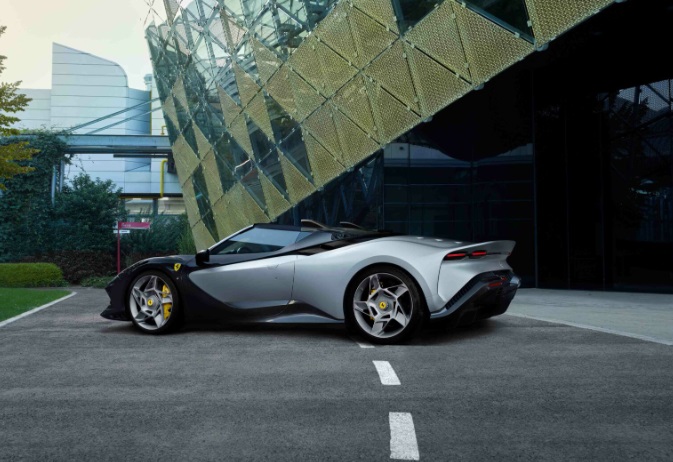 Ferrari has mentioned that they spent a lot of time refining the car body through computer simulation (CFD) to ensure the car remains comfortable and quiet even without a roof.
SP-8 has redesigned headlights with special lenses, while the rear lights are borrowed directly from the Roma model. The windscreen and exhaust pipes of the car are inherited from the 296 GTB model.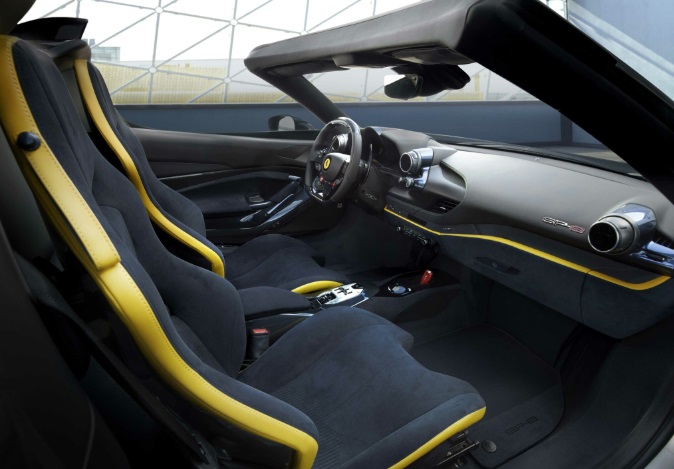 In terms of interior, the cabin of the SP-8 is finished with navy blue Alcantara leather seats combined with a special color-shifting woven fabric and twill fabric carpet with a metallic effect. Although developed based on the F8 Spider, some areas inside the SP-8 cockpit are also "borrowed" from other "siblings". For example, the center control panel and the F1 gearbox area are based on the SF90 Stradale but have been completely redesigned.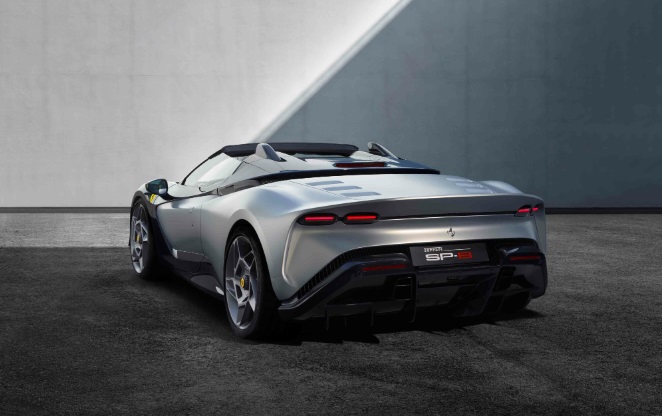 Powering the Ferrari SP-8 is still the same V8 twin-turbo engine with a displacement of 3.9L as the Ferrari F8 Spider. This power produces a maximum output of 720 horsepower and a peak torque of 770 Nm. The engine is paired with a 7-speed dual-clutch transmission, allowing the car to accelerate from 0 to 100 km/h in just 2.9 seconds before reaching a top speed of 340 km/h.
Ferrari SP-8 will be displayed at the Mugello Circuit from October 24th until the end of the Ferrari Mondiali Finals 2023. After that, the car will continue to be transferred to the Ferrari Museum in Maranello for display from November 16th, 2023, until March 2024 before being handed over to the customer in Taiwan.
The Italian car manufacturer has not yet revealed the price of this unique supercar.
TH (Tuoitrethudo)