On August 1, 2023, the ship named Fremantle Highway, carrying 3,783 cars, suddenly caught fire on the northern sea of the Netherlands. It is known that the ship was transporting cars from Germany to Greece when the fire broke out.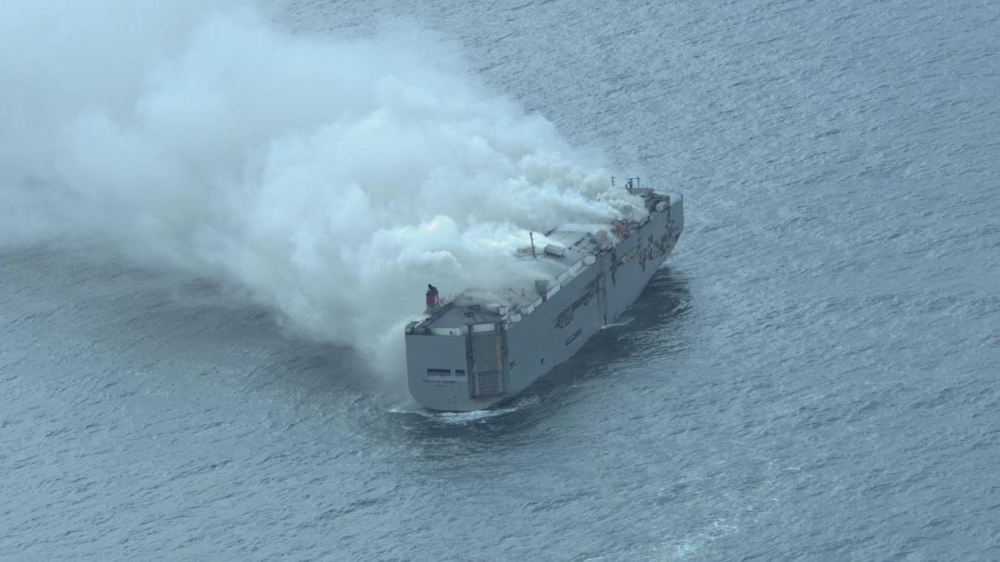 Until now, more specific information about the cars on the Fremantle Highway has been revealed. It is reported that there are some Rolls-Royce luxury cars on this ship but it is not clear how many. In addition, two German car brands, BMW and Mercedes-Benz, have also confirmed that the ship was carrying hundreds of their cars.
Currently, BMW, Mercedes-Benz, and Rolls-Royce have not revealed the specific models of their cars on the Fremantle Highway. It is only known that Rolls-Royce is currently contacting customers to inform them of this unfortunate incident. After the incident, the companies may have to produce more cars to compensate for the ones that were supposed to be delivered.
This ship fire not only caused serious property damage but also resulted in the death of one crew member. At least 7 crew members had to jump into the sea to escape the fire. The crew members were later rescued by a boat and a helicopter.
The specific cause of the fire has not yet been announced. However, according to initial information, the cause of the Fremantle Highway fire may be the lithium-ion batteries of electric cars. It is known that there were a total of 498 electric cars on the Fremantle Highway.
The crew members tried to extinguish the fire when it broke out but to no avail. According to Germany's Bild newspaper, after the fire was brought under control, about 800 cars on the ship were still intact.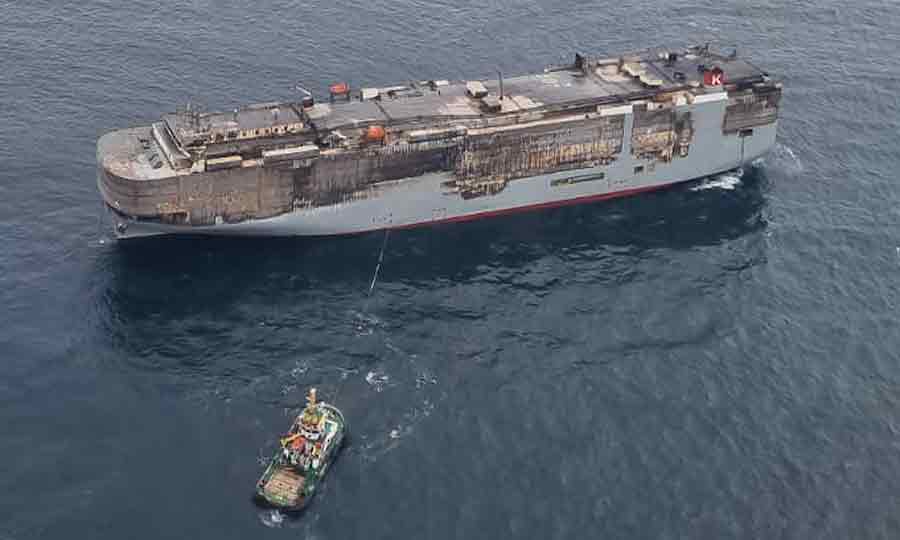 If the cause really originates from the electric car batteries, the fire will be very difficult to extinguish. After being extinguished, lithium-ion batteries in electric cars can reignite. This is why fires in electric cars often require firefighters to spend more time, effort, and water to put them out. Firefighters may even have to submerge the electric car in water or place it in an airtight container to prevent the batteries from reigniting.
Recently, electric cars have become a concern for shipping companies. Earlier this year, Norwegian shipping company Havila Krystruten announced that it would not transport electric cars or electrified vehicles (hybrid, plug-in hybrid, or fuel cell cars) on its ships due to safety concerns. This announcement came just a few months after the Felicity Ace ship, carrying nearly 4,000 cars from the Volkswagen Group, including electric cars, caught fire on the Atlantic Ocean.