The Honda CB1300 SP 2019 is a motorcycle that draws inspiration from the iconic CB series by Honda from the late 1960s, known as the "Project Big One".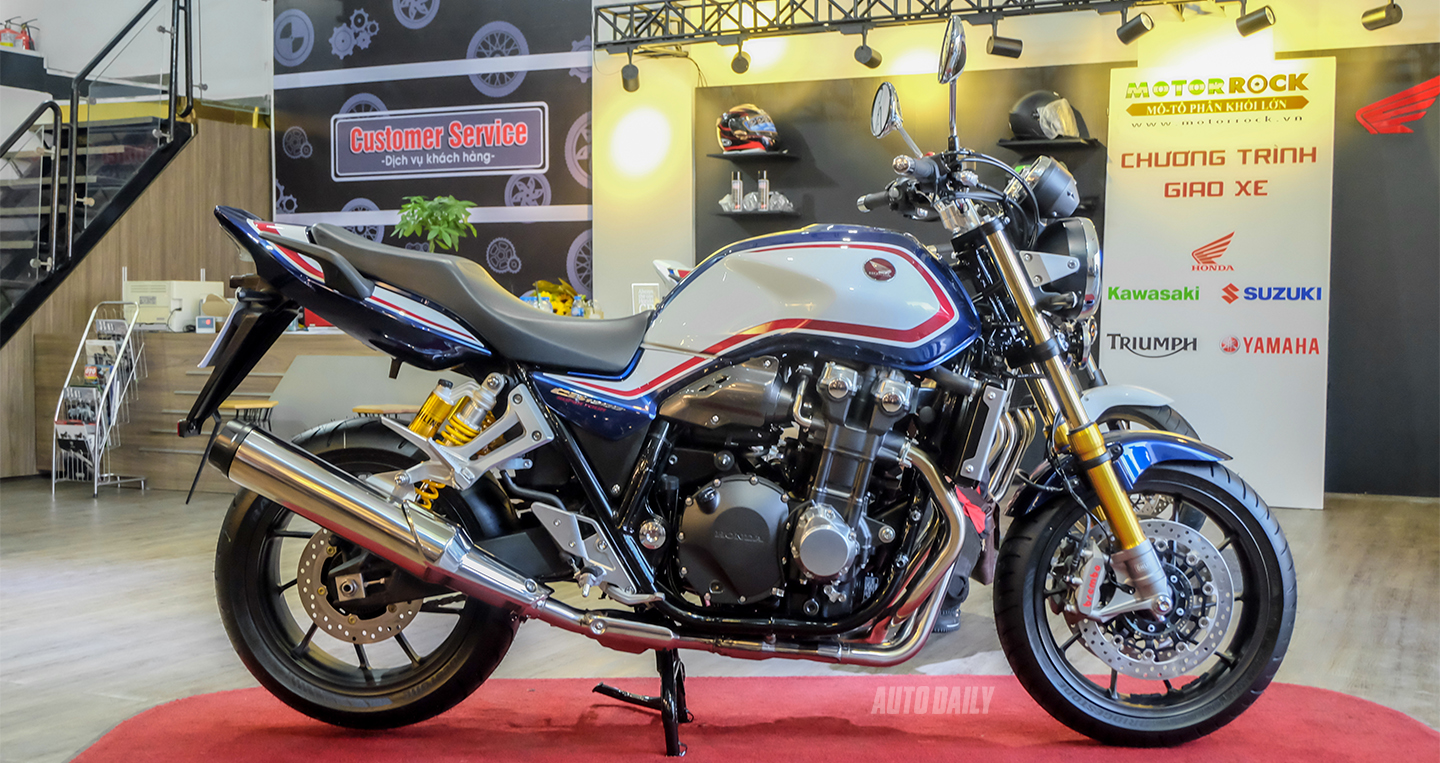 The first Honda CB1300 SP 2019 has arrived in Vietnam. According to Motorrock, the official distributor, this nakedbike masterpiece is priced at over 480 million VND.
The Honda CB1300 SP 2019 blends classic and sporty design elements, showcasing a modern touch created for enthusiasts who love the classic design and riding style, while also satisfying those who appreciate the bold and sporty aesthetics in the DNA of the "Sport Production – High Performance" line.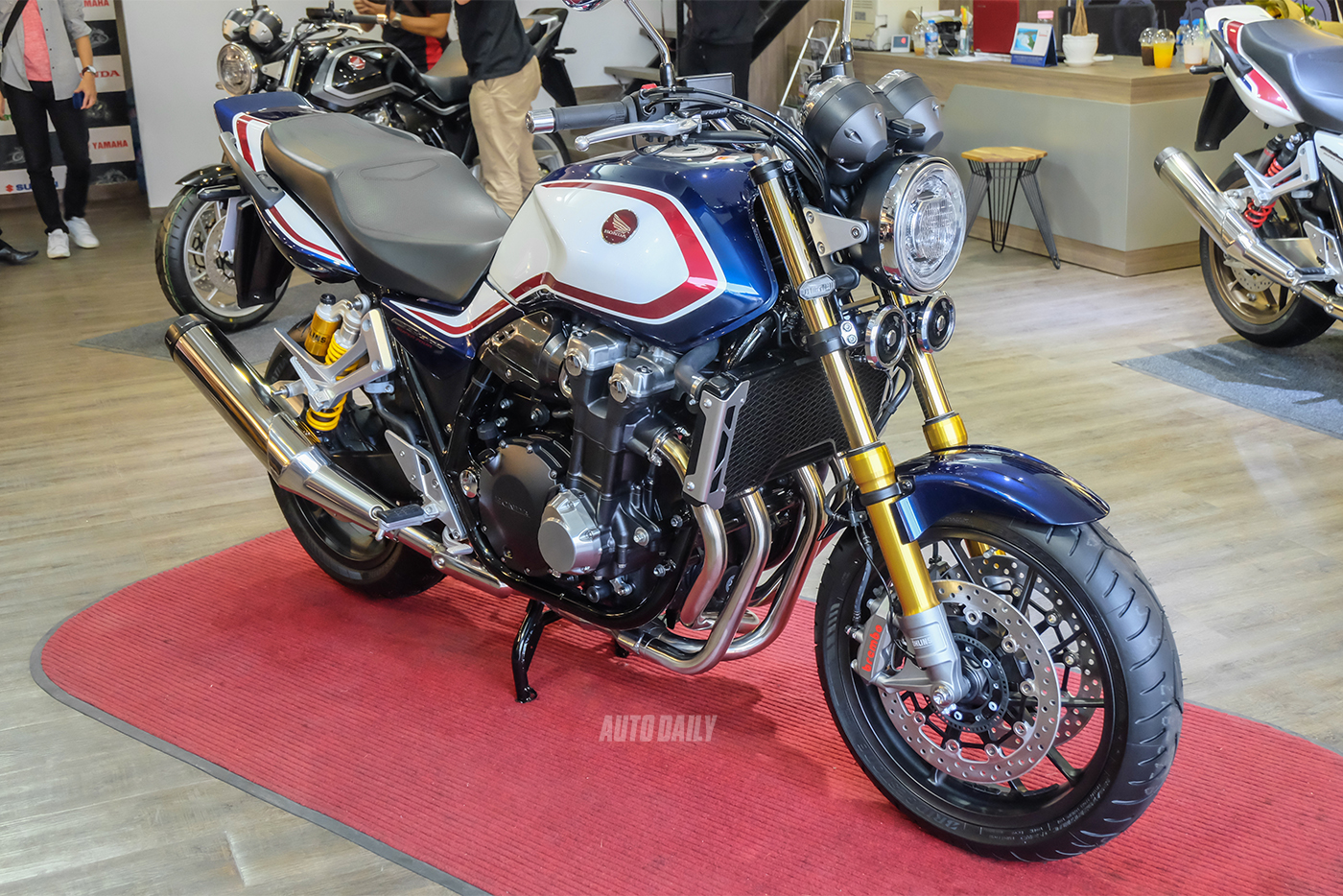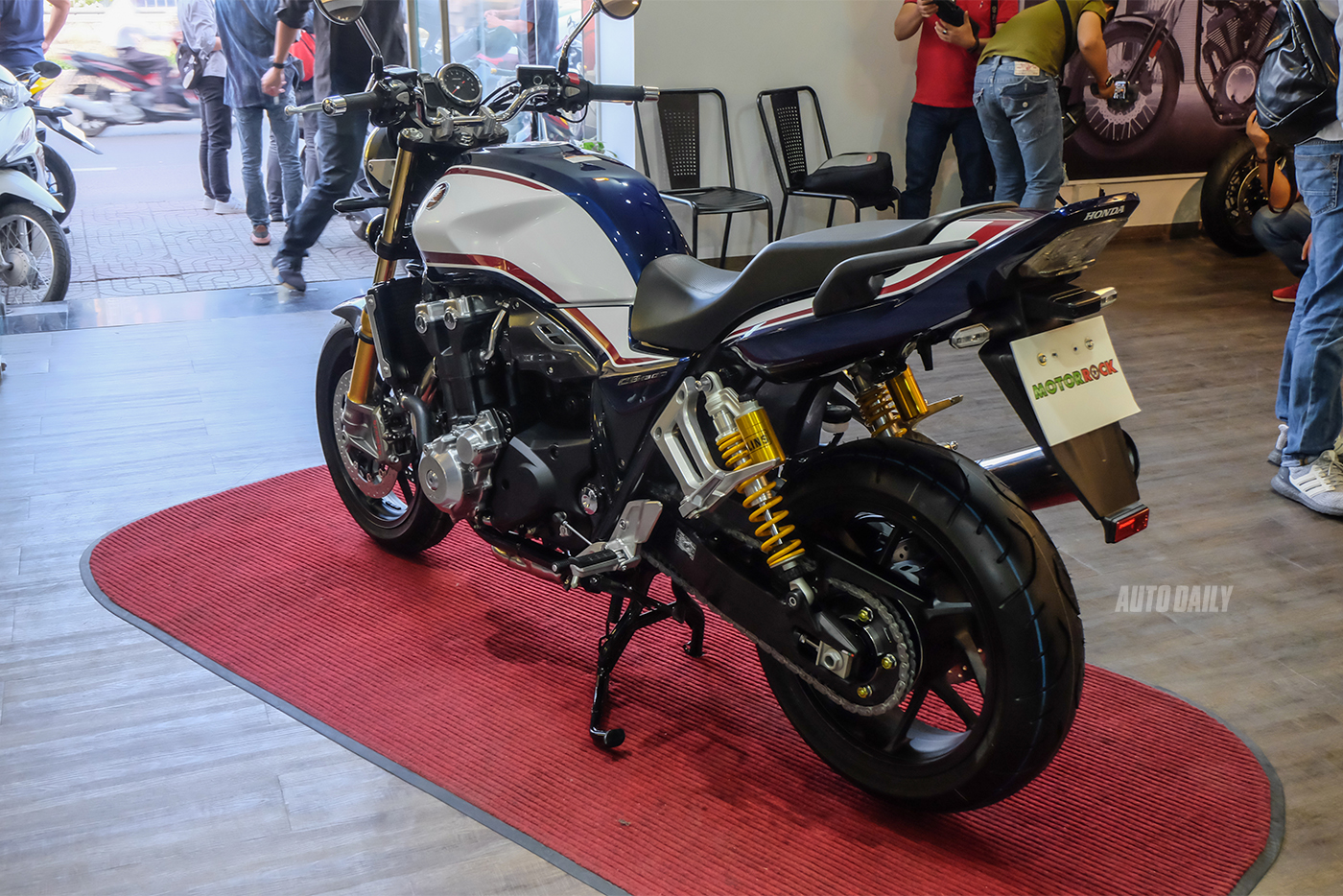 However, this high-performance version will continue to use the same frame and engine as the 2018 model, without any changes. It retains its distinctive look, and in the standard model, Honda has only made slight color options (white and black) and decal changes. The round headlight integrates premium LED lighting technology. The taillights and turn signals are also modern and captivating with Full LED design.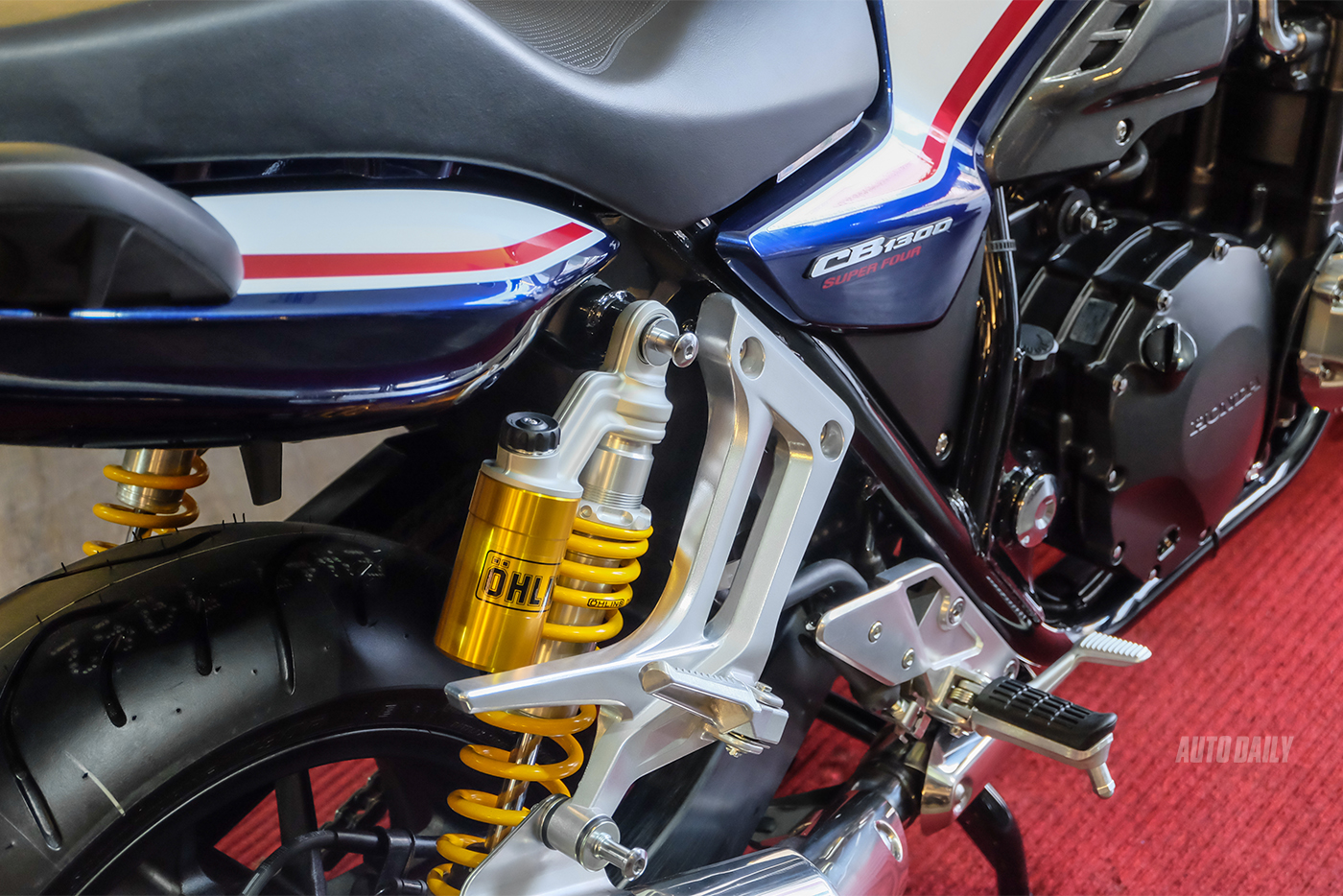 The Honda CB1300 SP 2019 proudly introduces the all-new Tricolor "Pearl Hawks Eye Blue" color, distinguishing itself from previous models. The "SP" in the name is an acronym for "Sport Production," emphasizing the sporty and high-performance design compared to the standard version.
The most notable feature of the CB1300 SP 2019 is its advanced Ohlins front and rear suspension system and Brembo M4 Monoblock front brakes, delivering an impressive riding experience. It also comes with modern technologies such as ABS (Anti-lock Braking System), Traction Control, and heated handlebars. Compared to the standard model, the SP high-performance version has increased overall height, ground clearance, and seating height by more than 10mm.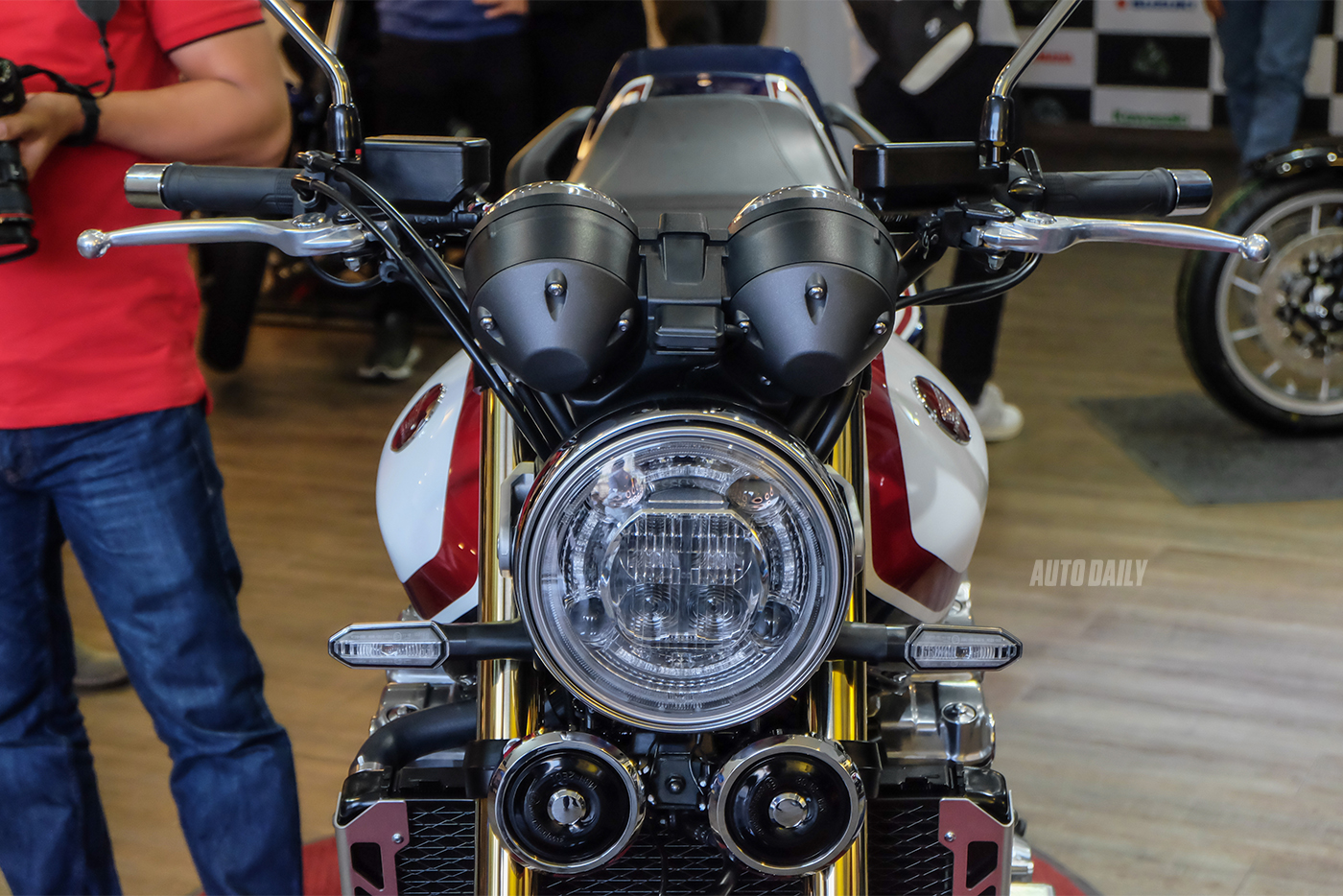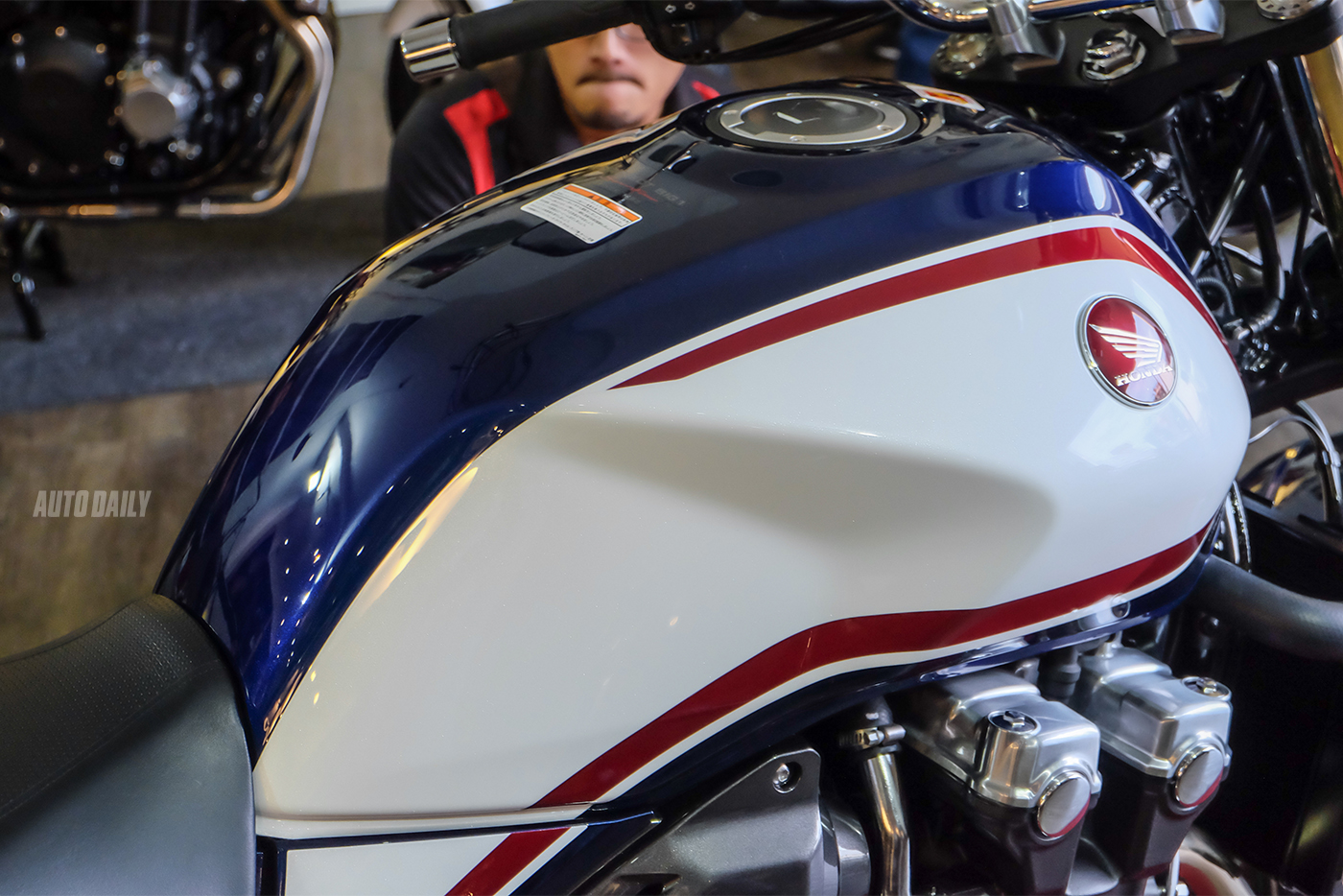 As for performance, the Honda CB1300 SP 2019 features a DOHC 4-cylinder, inline engine with a displacement of 1284cc, producing a maximum power of 110 horsepower at 7,250 rpm and a peak torque of 118 N/m at 5,500 rpm. It is equipped with a 5-speed transmission.
>>> SEE MORE DETAILED IMAGES OF HONDA CB1300 2019 AND CB1300 SP 2019 <<<
Thành Nhơn (forum.autodaily.vn)