This Toyota Supra has an impressive design with a headlight cluster inspired by the Prius, a wide body kit, and a lowered suspension.
First launched in 1978, the Supra is a legendary sports car of the Toyota brand. At the beginning of 2019, Toyota introduced the 5th generation of this model with a new name, GR Supra. At that time, the Toyota GR Supra disappointed many car enthusiasts as it was developed on the BMW Z4 platform. They believed that this had taken away the distinctive "JDM flavor" of the Supra.
The GR Supra 2024 is sold in the US market with a starting price of $45,540 (about 1 billion VND). The more powerful 3.0-liter engine version is priced at around $54,500 (1.3 billion VND), and the 45th-anniversary edition has a price tag of nearly $65,000 (about 1.57 billion VND).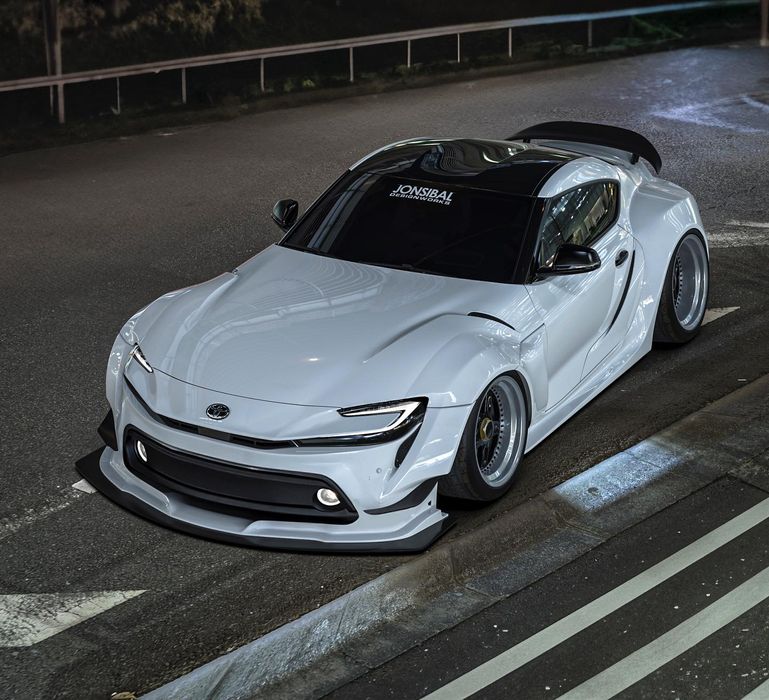 According to information posted by Autoevolution, Toyota is developing a sportier version of the GR Supra called Supra GRMN. The leaked photos at the Nurburgring racetrack show that this version does not look much different from the standard version, except for some aerodynamic details. For those who want a more impressive Supra, graphic designer Jon Sibal has sketched a "battle-ready" Supra. Specifically, this car has a lowered suspension, headlights borrowed from the Prius, and a wide body kit. This would be a great idea for Toyota if the company wants to launch an upgrade version in the middle of the Supra's lifecycle.
Thai Son (Tuoitrethudo)