Recently, the image of a worn-out Mitsubishi Pajero, with a damaged front, but "transformed" into a G 63 Brabus by the hands of the "wizard" at the garage, has amazed many people.

Accordingly, the Mitsubishi Pajero has followed its owner for quite a long time, with many memories attached. Although the car is old, many details on the car are seriously damaged, but the owner still decided to "refurbish" and "revive" the car.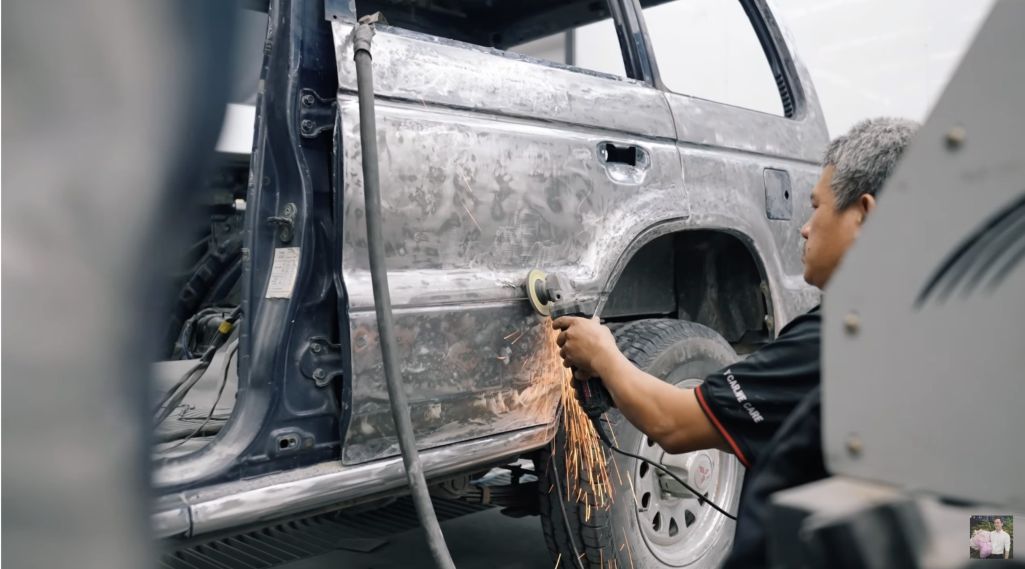 To upgrade and completely "makeover" the Mitsubishi Pajero, the owner had to remove the frame and remake it. The car was reinforced, fixed the dents, and treated some rusty parts.
Using the method of crafting composite plastic materials, the owner has modified the front and rear of the car in the Brabus style.
Although the lighting system retains the same design as before, it has been fine-tuned to increase brightness. At the same time, the car is also equipped with a roof light and carbon fiber roof rack.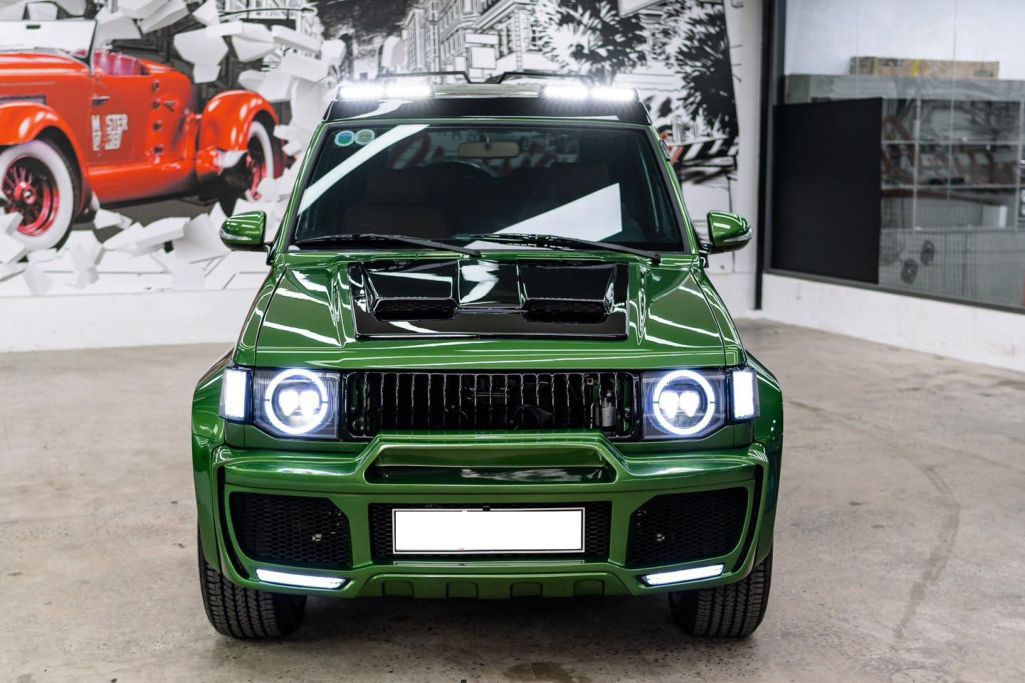 The body of the Mitsubishi Pajero is now equipped with a new wide body kit. Details such as mirrors and door handles are replaced identically to the Mercedes-AMG G 63.
In addition, the owner also equips the car with Brabus tires specially designed for the Mitsubishi Pajero 2000.
The rear of the car still retains the Mitsubishi logo in the middle, but is equipped with a spare tire identical to the Brabus G800. The exhaust system is also designed to be dual, similar to the G-Class models.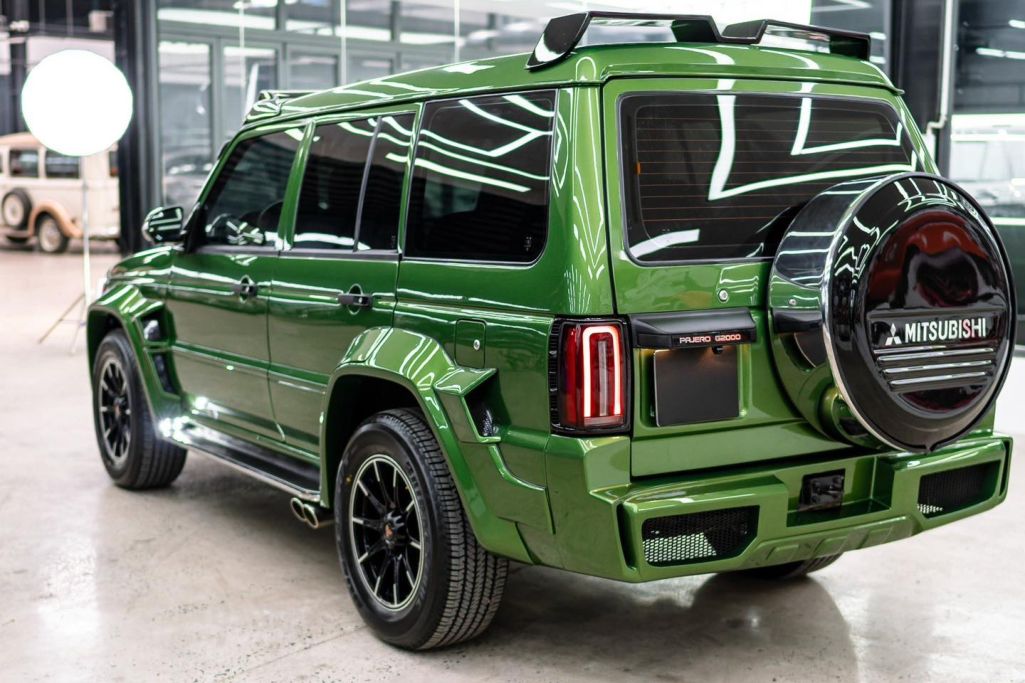 Removing the old blue paint, the modified Pajero is now coated with Mamba Green paint, similar to Porsche sports cars.
As for the interior, the entire cabin is also renovated. Many details are wrapped in leather, combined with carbon fiber trim. The Mitsubishi Pajero is equipped with a range of amenities such as: digital instrument cluster behind the steering wheel, vertical entertainment screen integrated with a 360-degree camera, new ESB sound system with a subwoofer placed under the rear of the car, 2 front seats with power adjustment, starry sky ceiling…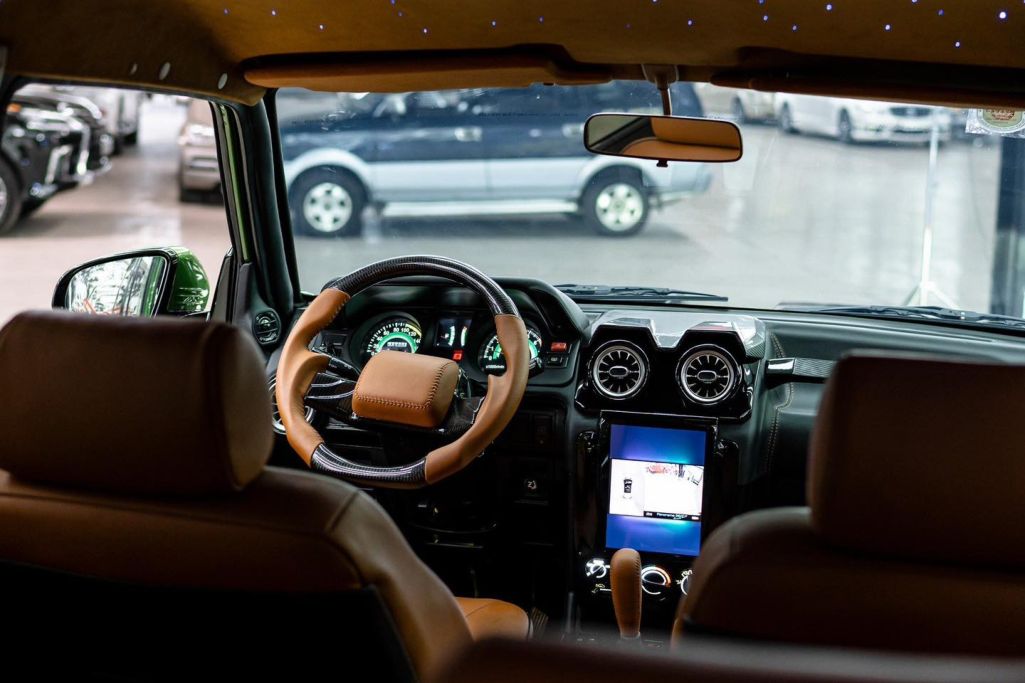 The car also has new features such as: steering wheel adjustment, electronic parking brake, wireless charging…
Revamping the exterior is not enough, the owner also increases the engine power to match the car's exterior. The internal wiring system is also cleverly handled, with an additional layer of fireproof coating for safety during use.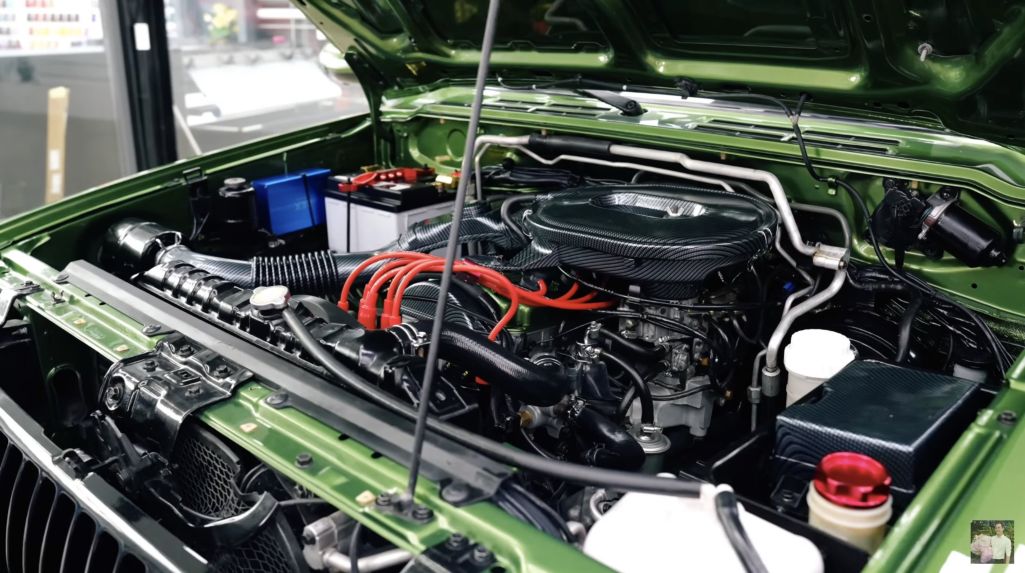 Currently, the owner does not disclose the cost of converting the Mitsubishi Pajero 2000 into a Brabus G 63, but the amount is probably not small. This is enough to show the dedication and appreciation of the owner for the car that has been with him for many years.
TH (Tuoitrethudo)
Photo: Quang Dao