For first-time car buyers, it is important to choose a car that is affordable, easy to use, easy to repair, and fuel-efficient.
The car market in Vietnam is becoming increasingly vibrant and diverse, so the criteria for choosing a car are constantly changing to meet the needs of customers. Most first-time car buyers are people who have little knowledge about cars, so the most important criteria to consider are ease of driving, ease of repair, low operating costs, and affordability. Here are 5 car models for first-time car buyers.
Hyundai Grand i10
With prices ranging from 360 – 455 million VND, Hyundai Grand i10 is known as one of the cheapest car models on the Vietnamese market. The Hatchback version of the i10 has overall dimensions of 3,805 mm x 1,680 mm x 1,520 mm. The corresponding numbers for the sedan version are 3,995 x 1,680 x 1,520 mm.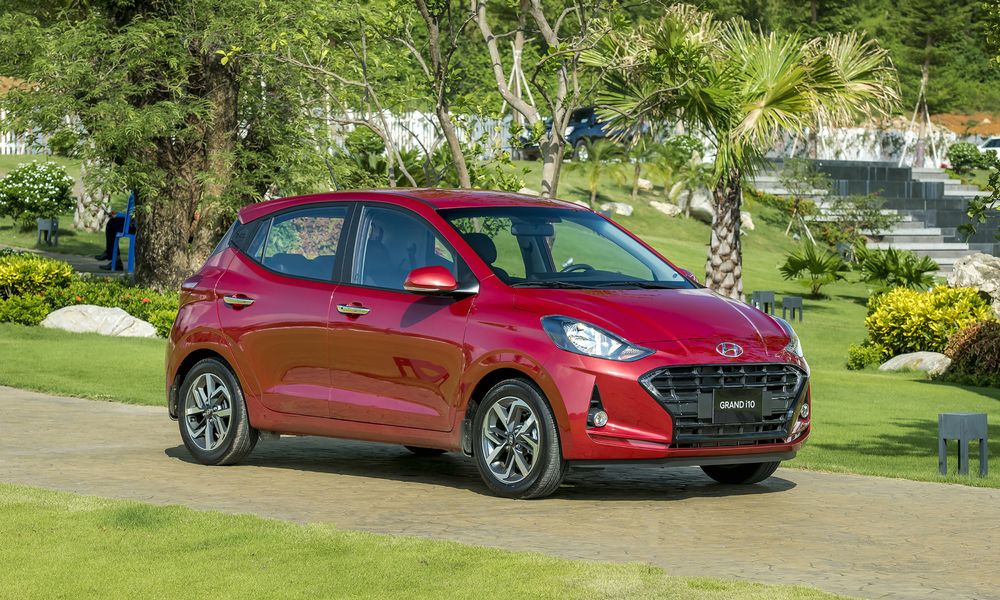 Although it is an affordable model, the i10 is also equipped with modern features that are suitable for first-time car buyers. The car has a 3-spoke electric power steering wheel, with all the control buttons for menu, volume, hands-free calling, cruise control, etc. The standard version has a mechanical speedometer, while the other two versions have a 5.3-inch LCD speedometer. The smart key and push-button start are only available on the 1.2MT and 1.2AT versions. The 8-inch touch screen entertainment system has the ability to connect to Apple CarPlay and Android Auto.
The Hyundai Grand i10 uses a Kappa 1.2 engine with a maximum power of 83 horsepower and a maximum torque of 114 Nm, paired with either a 4-speed automatic transmission or a 5-speed manual transmission.
Hyundai Accent
The Accent is the best-selling model of Hyundai in the Vietnamese market in 2022. This B-segment sedan has a youthful design, spacious interior space, and an affordable price. With its compact size, the Accent is suitable for small families who frequently travel in urban areas. The interior is also equipped with various features, such as an electronic speedometer, a steering wheel with automatic cruise control. The Hyundai Accent also has a large-size central entertainment screen that supports Apple CarPlay/Android Auto connectivity.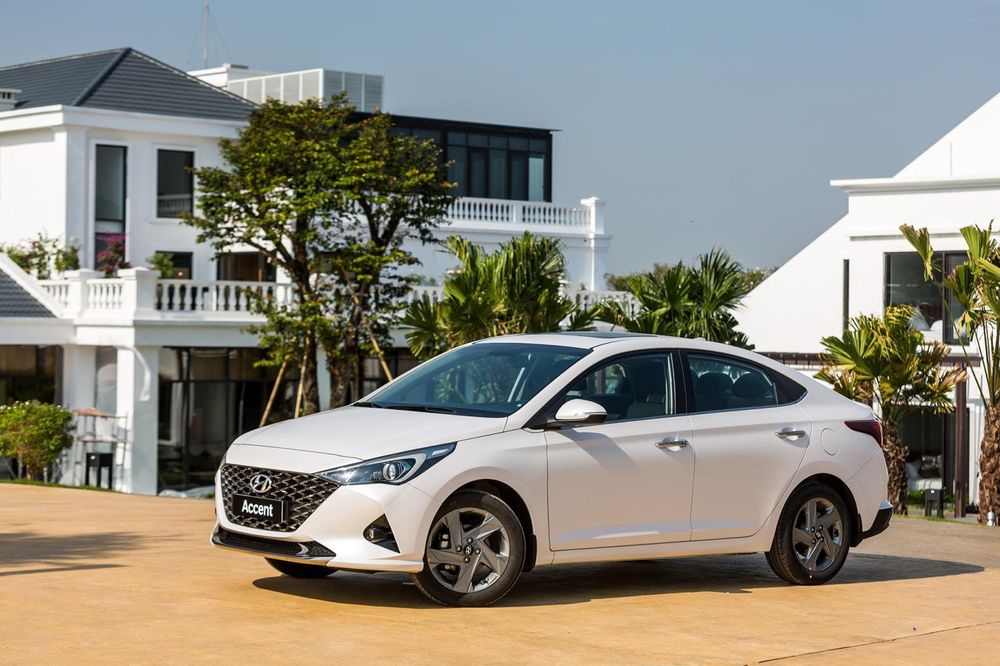 In addition, the car also has many safety features such as hill start assist, ABS/EBD brakes, and a 6-airbag system.
The Accent is equipped with a Kappa 1.4L MPI engine with a maximum power of 100 horsepower at 6,000 rpm and a maximum torque of 132 Nm at 4,000 rpm. It comes with two gearbox options: a 6-speed automatic Shiftronic and a 6-speed manual.
Hyundai Accent is available in 4 versions, priced from 426 – 542 million VND.
Mitsubishi Xpander
The "national" MPV model Mitsubishi Xpander is one of the names often considered when buying a car for the first time. Despite increasing competition in the MPV segment with the introduction of many "newcomers", the Mitsubishi brand still maintains its appeal to consumers.
This is understandable because the Xpander is evaluated by experts and customers as a safe and leading choice in its segment thanks to its strong, modern design and spacious, well-equipped interior.
In terms of safety equipment, Mitsubishi's MPV has ABS, BA, EBD brakes, electronic balance control, traction control, hill start assist, and a reverse camera…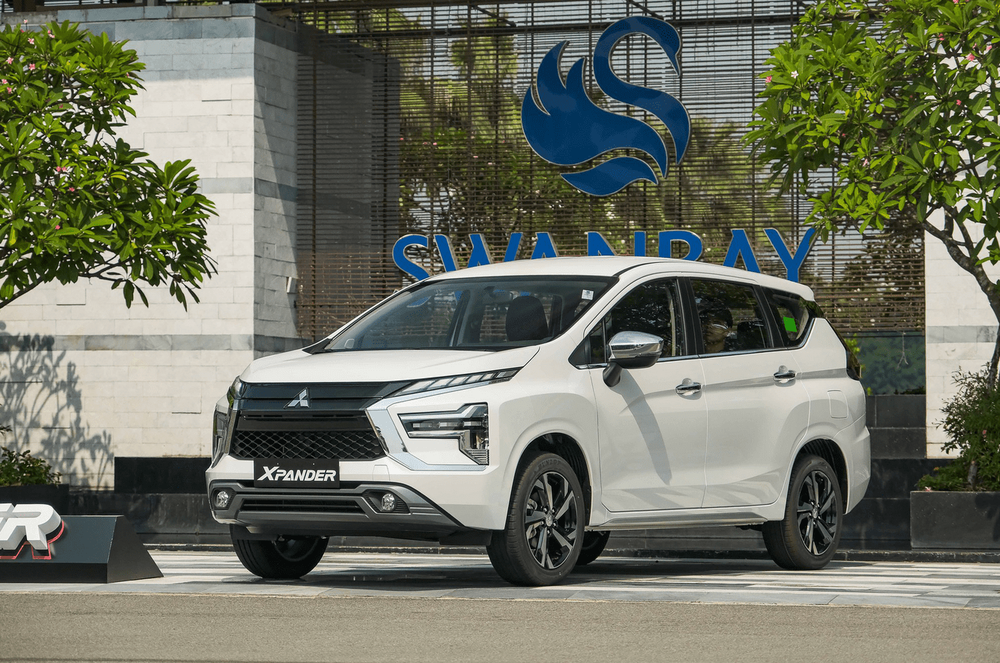 Powering the Mitsubishi Xpander is a 4-cylinder, 16-valve gasoline engine with a displacement of 1.5L, which produces a maximum power of 105 horsepower at 6,000 rpm and a torque of 141 Nm at 4,000 rpm. It is paired with a front-wheel drive and a 4-speed automatic or 5-speed manual gearbox.
Mitsubishi Xpander is currently available in Vietnam in 4 versions: MT, AT, AT Premium, and Xpander Cross, with prices ranging from 555 – 688 million VND.
VinFast VF e34
Compared to gasoline cars, electric cars have many superior advantages, especially for first-time car owners. First, due to their simpler engine structure, electric cars usually have lower repair costs than gasoline cars. Electric cars also help owners save significantly on monthly fuel costs. In addition, electric cars are highly valued for their smoothness and convenience of use.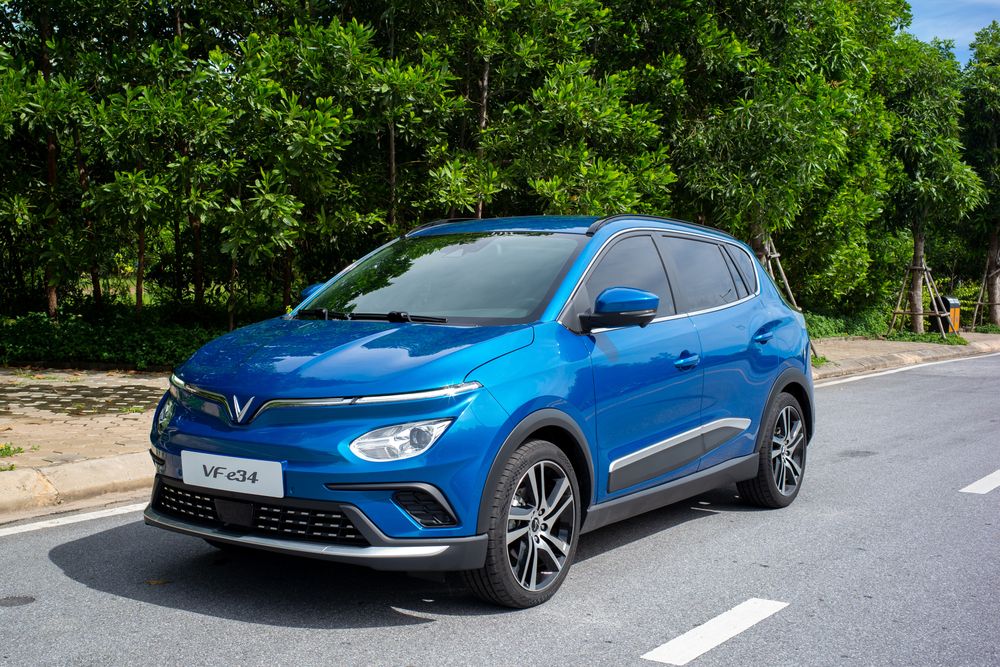 Introduced in Vietnam in October 2021, the VF e34 is the first pure electric car from Vietnamese automaker VinFast. This is a small-sized car designed for urban commuting. The VF e34 uses an electric motor and a Lithium battery pack with a maximum power of 147 horsepower and a torque of 242 Nm. According to the manufacturer, the VF e34 can travel up to 285 km on a single charge. With fast charging, the car can travel 180 km in just 18 minutes of charging.
The VinFast VF e34 is currently priced at 710 million VND without the battery pack and 900 million VND with the battery pack.
Toyota Corolla Cross
For first-time car buyers who have diverse travel needs and require a car that is practical in the city and easy to handle on hilly roads, the Toyota Corolla Cross is a worthy consideration.
The Toyota Corolla Cross is popular because of its durable, fuel-efficient engine and the most spacious interior in the B-segment SUV category.
The Corolla Cross is also equipped with the Toyota Safety Sense package, which includes adaptive cruise control, automatic emergency braking, traffic sign recognition, automatic headlights, and lane departure warning.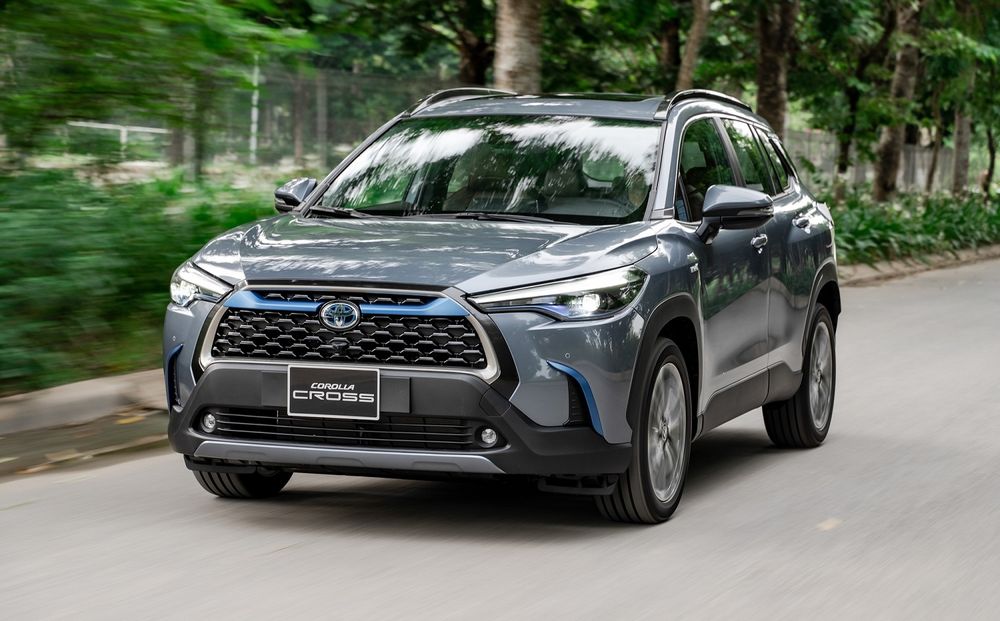 In the Vietnamese market, the Toyota Corolla Cross is available in 2 versions: 1.8 G and 1.8 V. It is equipped with a 1.8L gasoline engine, paired with a continuously variable transmission (CVT), delivering a maximum power of 138 horsepower at 6,400 rpm and a maximum torque of 172 Nm at 4,000 rpm. The 1.8 HEV version is equipped with a 4-cylinder, 1.8L gasoline engine, producing a maximum power of 97 horsepower at 5,200 rpm and a maximum torque of 142 Nm at 3,600 rpm. It comes with an e-CVT gearbox and an electric motor with a power output of 53 horsepower and a torque of 163 Nm.
The Toyota Corolla Cross is priced from 755 – 955 million VND in Vietnam.
Thái Sơn (Tuoitrethudo)