With the price equivalent to 730 million VND in the US market, the Honda CR-V e:HEV 2024 is a great choice for families: The new suspension system is firmer, the CVT gearbox is extremely smooth, and the hybrid engine is super fuel-efficient.

However, this crossover model is not really powerful enough to provide an exciting acceleration feeling and the starting price is also quite high compared to its competitors in the same segment.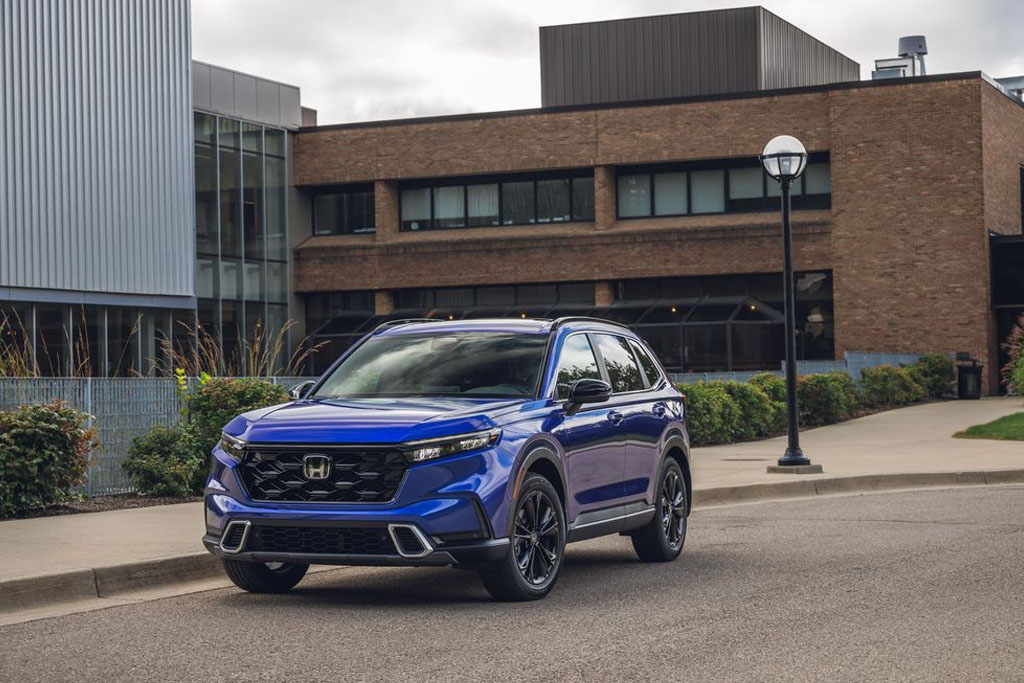 Overview
Since its launch last summer, the 2023 Honda CR-V has created a frenzy in the US market and quickly made it to the top 10 best SUVs and pickups of the year. And up to now, the 2024 Honda CR-V is still a good choice: reliable operation, spacious interior, friendly driving experience, with the option of front-wheel drive or all-wheel drive, with the option of a 190 horsepower turbo engine or a 204 horsepower hybrid engine that is extremely fuel-efficient (only 5.88 L/100 km mixed).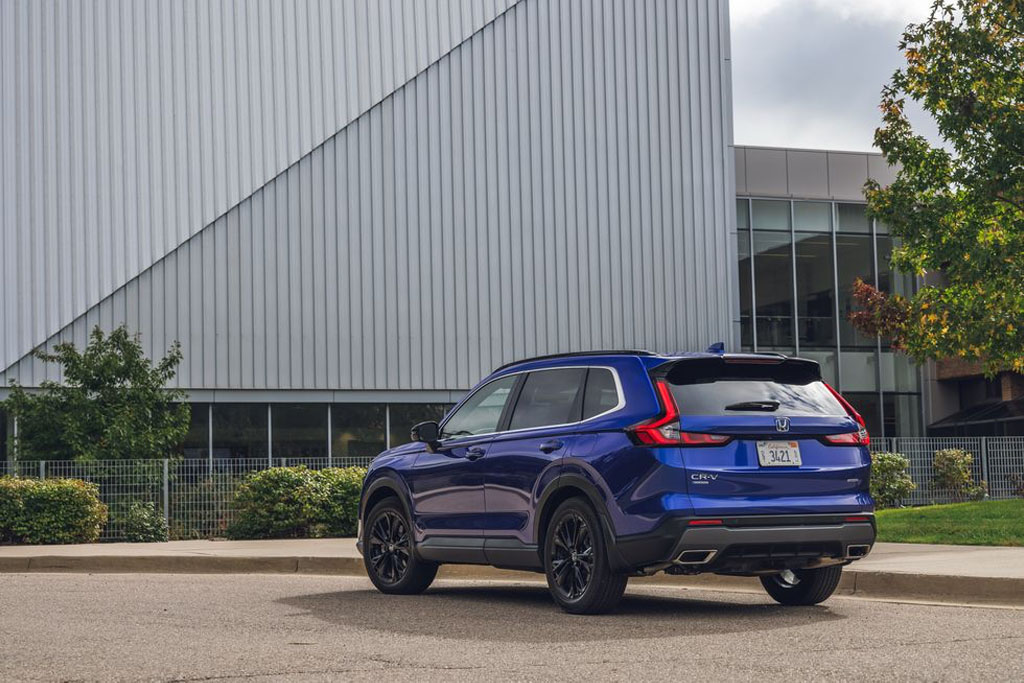 Even the base version of the 2024 Honda CR-V is equipped with very attractive standard features, typically the advanced driver-assistance system. In addition, the car also has excellent chassis system. Therefore, it is also very understandable why the Honda CR-V is the best-selling name in its segment despite having to compete with formidable rivals such as the Mazda CX-50, Volkswagen Tiguan, or Kia Sportage.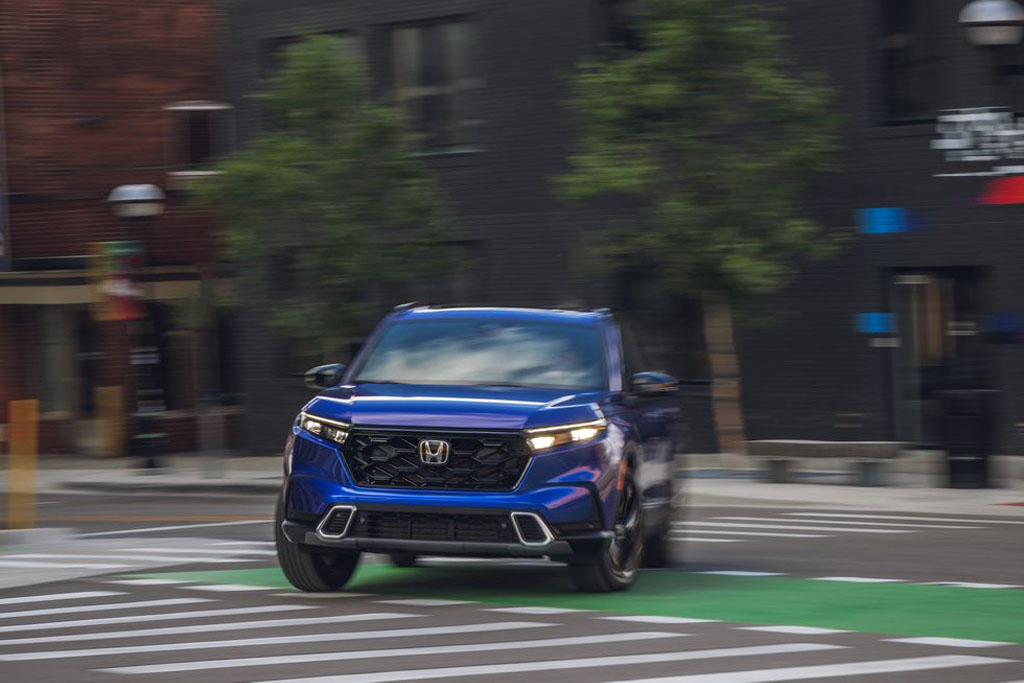 Engine – gearbox – driving performance
In the new generation model, the 2024 Honda CR-V comes standard with a turbocharged 1.5L gasoline engine, accompanied by a CVT gearbox and front-wheel drive or optional all-wheel drive; for a maximum power of 190 horsepower on three versions: LX, EX, and EX-L. The fuel consumption figures for these versions are 8.4 L/100 km in urban areas and 6.9 L/100 km on highways.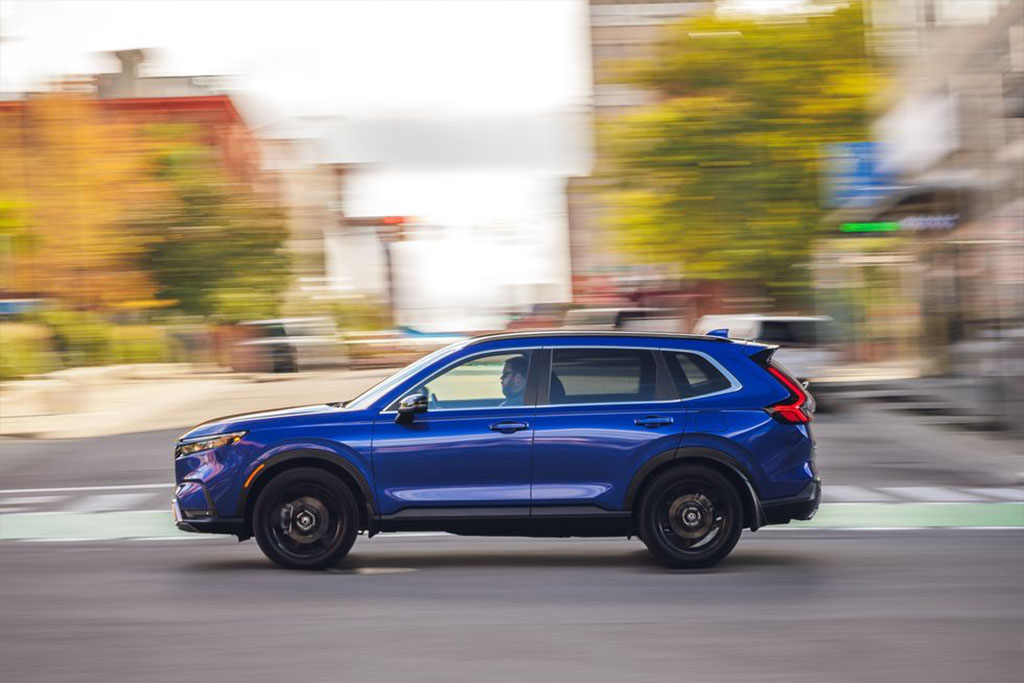 There are also three versions including the Sport Hybrid, Sport-L Hybrid, and Sport Touring Hybrid that use a 2.0L electric hybrid engine combined with two motors, providing a maximum power of 204 horsepower. The highest variant – the 2024 Honda CR-V Sport Touring Hybrid – can accelerate from 0 to 100 km/h in 7.9 seconds and has impressive fuel efficiency – only from 6.5 L/100 km on highways and 5.8 L/100 km in urban areas.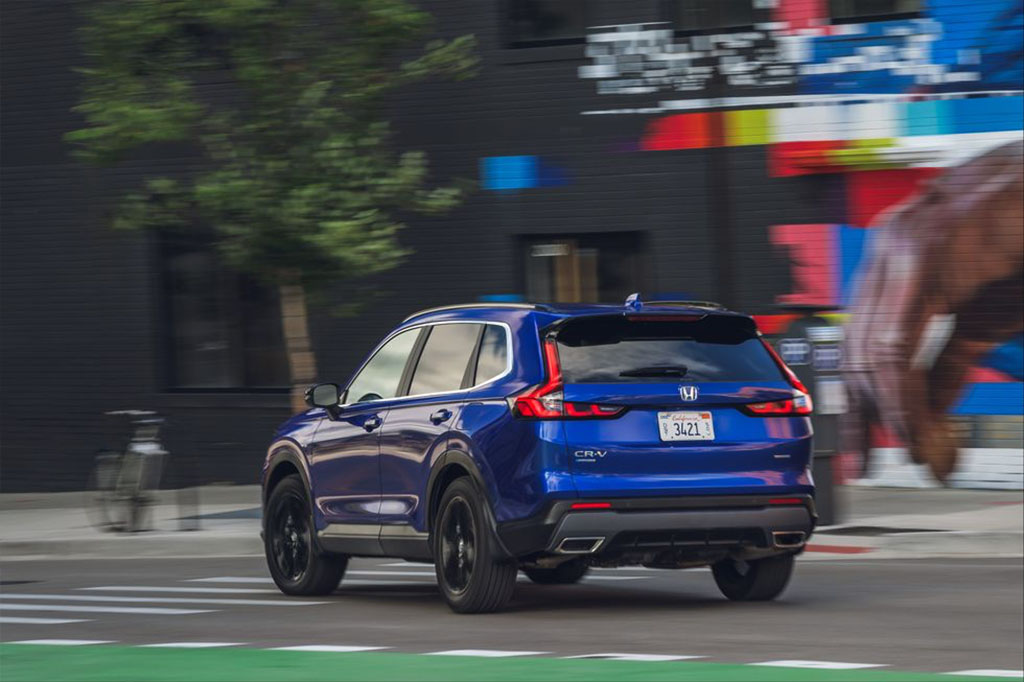 Real-world driving experience shows that the power of the 2024 Honda CR-V is not enough to make drivers say "Wow", but it is not too bad either. The driver can enjoy a smooth and comfortable ride.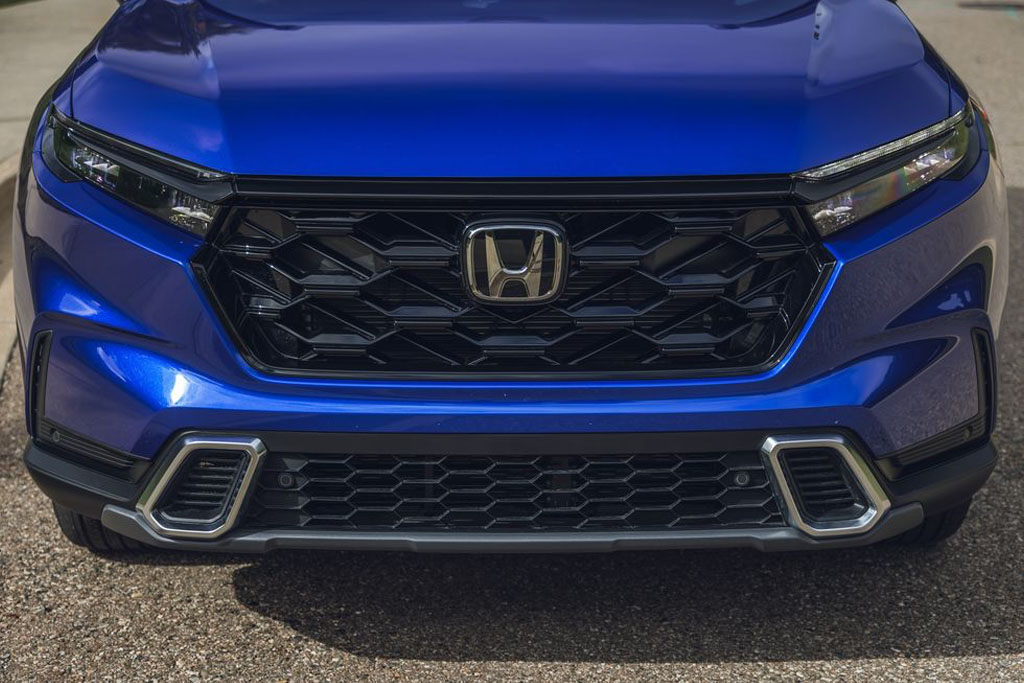 The standard equipment on all versions of the 2024 Honda CR-V includes hill start assist, 18-inch alloy wheels (the Sport Touring version has 19-inch wheels in black).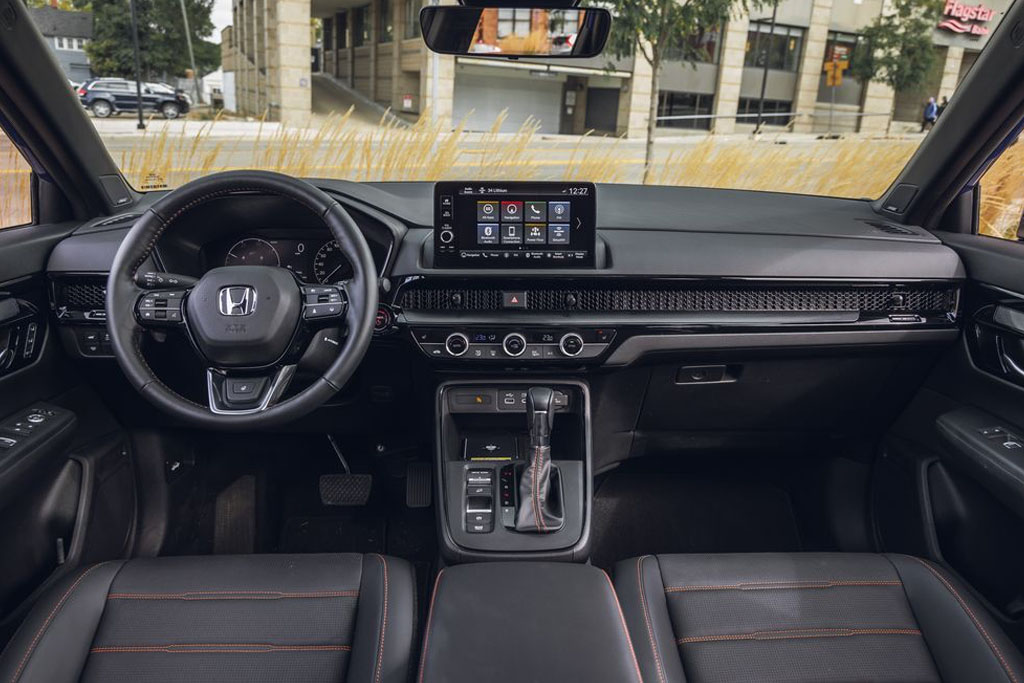 Interior – space – entertainment – experience
Similar to the Civic or Accord, the interior of the 2024 Honda CR-V stands out with a horizontal-layered design – separated by a modern and eye-catching honeycomb pattern metal strip. The ODO meter behind the steering wheel combines an analog needle and a 7-inch multi-information display screen.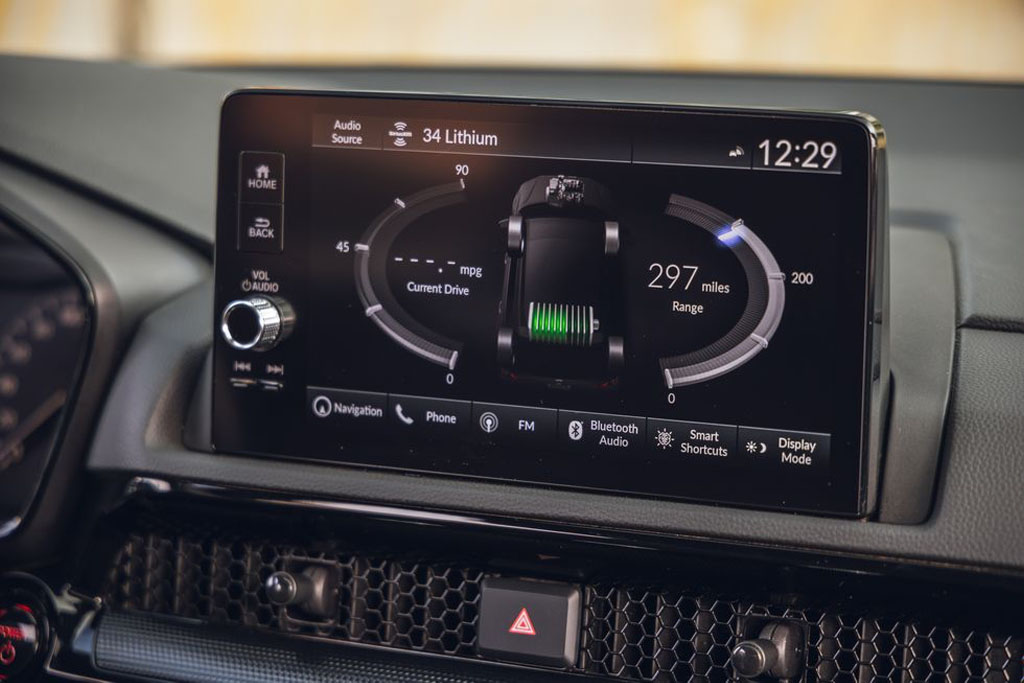 In the LX, EX, and Sport versions, the car is equipped with a 7-inch infotainment screen with a physical volume knob, standard Apple CarPlay and Android Auto connectivity. The EX-L and Sport Touring versions have a 9-inch screen with wireless Apple CarPlay or Android Auto connectivity, omitting the volume knob, in addition to satellite navigation, wireless charging, and two USB Type C ports for the rear seats. The top-of-the-line variant also adds 12 Bose speakers.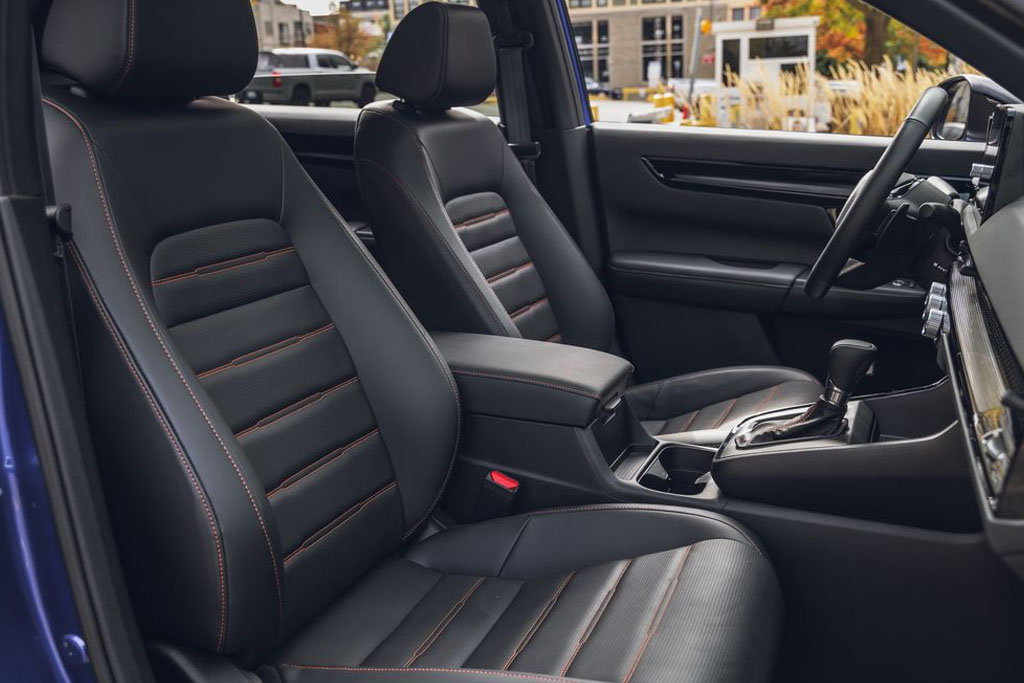 According to the Japanese manufacturer, the 2024 Honda CR-V has improved the front seats to reduce fatigue for passengers on long journeys. The rear seats have also been improved with an additional 15 mm of legroom compared to the previous model. The hybrid version trunk has a capacity of nearly 1,020 liters when the second-row seats are folded, while the gasoline engine version has over 1,100 liters.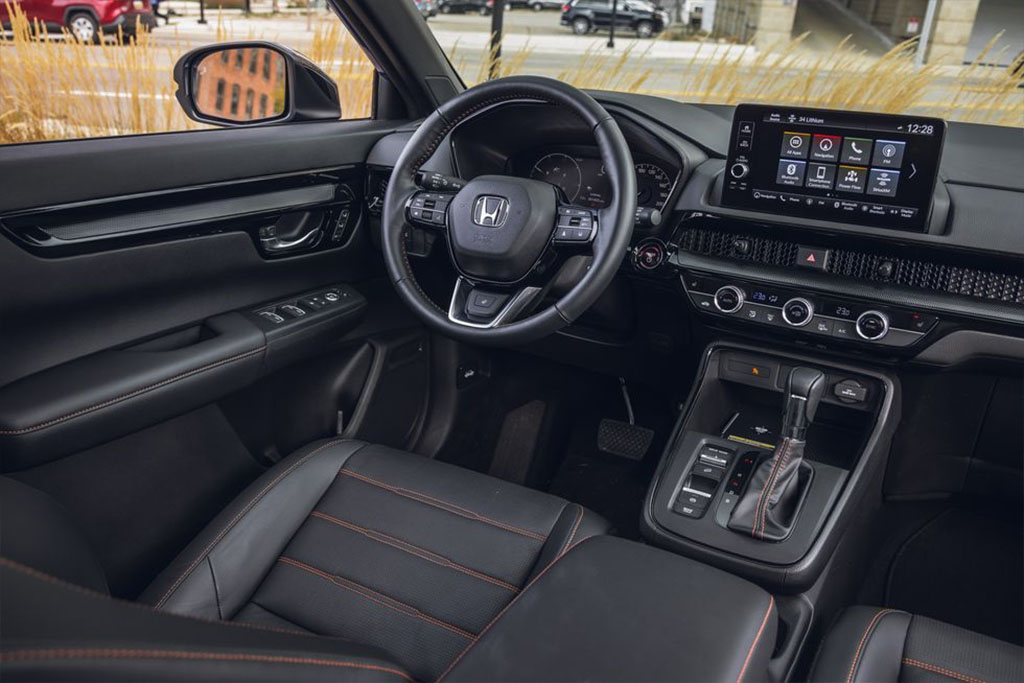 Safety features and driver support
Stand out from its segment rivals, the 2024 Honda CR-V is equipped with the advanced Honda Sensing driver-assistance package as standard on all versions. Additional highlighted features include: blind-spot warning, driver inattention warning, traffic sign recognition, and reminder of occupants/pets in the rear seat when leaving the car. In addition, driver assistance features include: forward collision warning and automatic collision mitigation braking, lane departure warning and lane-keeping assist, adaptive cruise control, intelligent automatic headlights/high beams.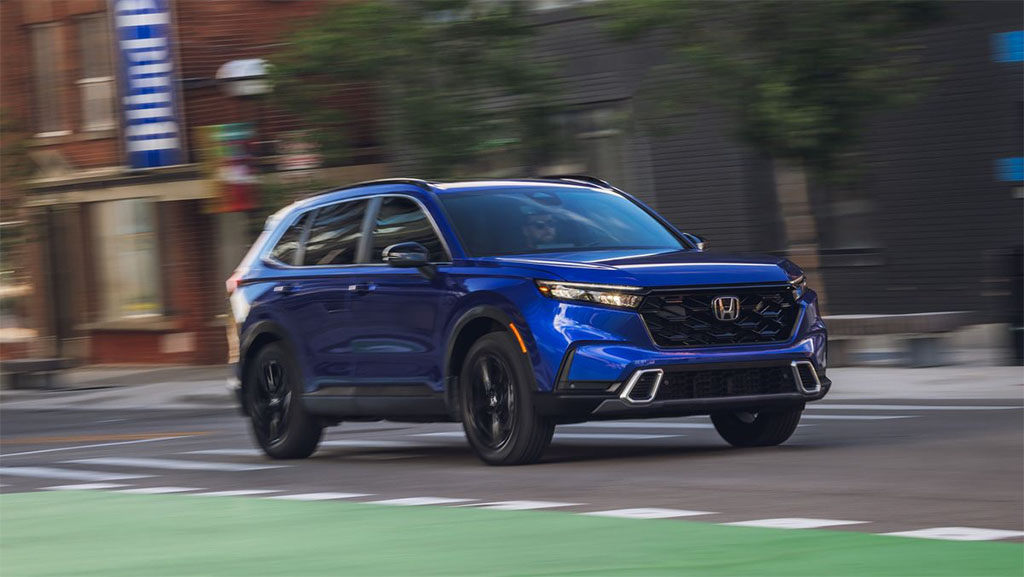 New version added
In the US market, the 2024 Honda CR-V is available in 6 versions, including: LX (30,825 USD – equivalent to 730 million VND), EX (33,335 USD – about 789 million VND), Sport Hybrid (34,675 USD – 820 million VND), EX-L (35,985 USD – over 850 million VND), newly added Sport-L Hybrid (37,675 USD – over 890 million VND), and the highest-end Sport Touring Hybrid (40,825 USD – nearly 966 million VND).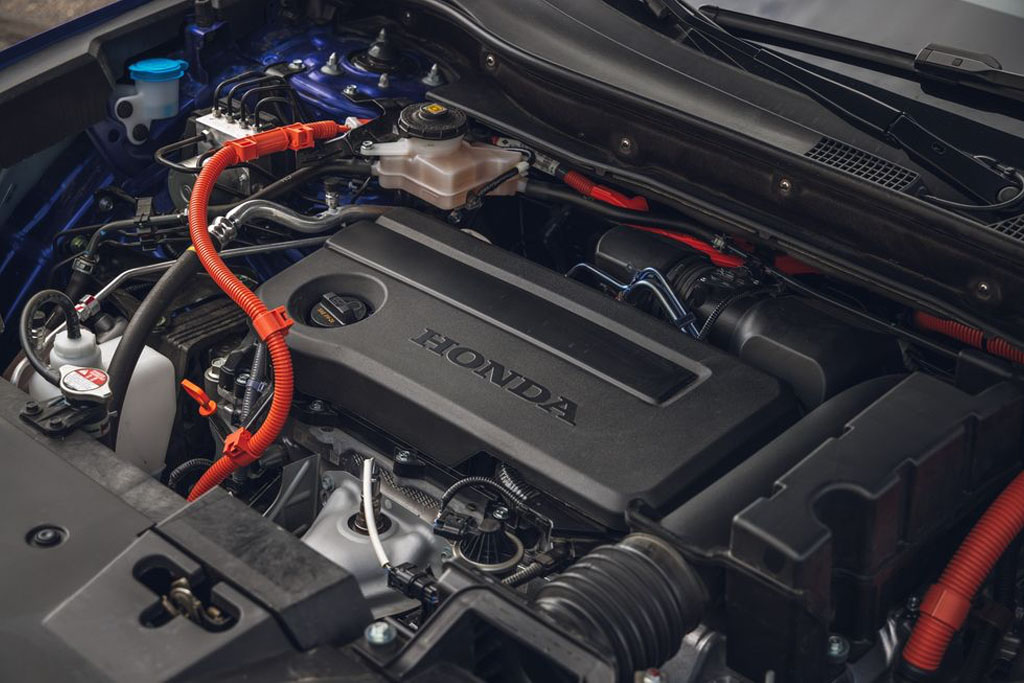 Real-world experience shows that the low-end version using hybrid powertrain – the Honda CR-V Sport Hybrid – is the most "value-for-money" version with an affordable price, optional all-wheel drive, and fuel consumption of only 5.4 L/100 km on city streets – better than the Toyota RAV4 Hybrid, and with attractive equipment including 18-inch wheels and leather-wrapped steering wheel.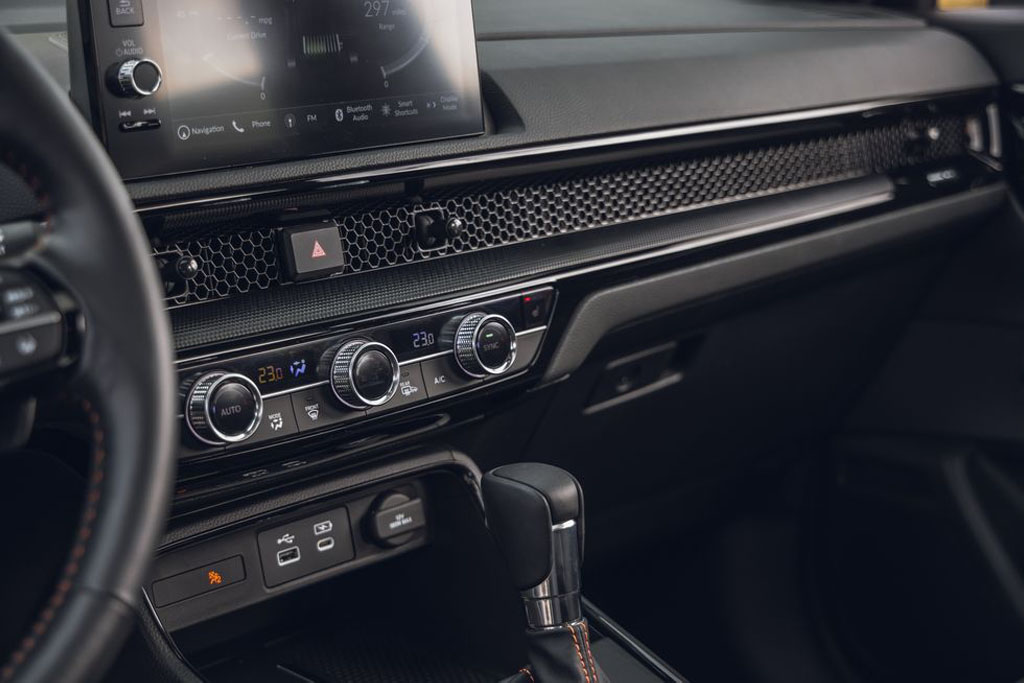 Notably, on the newer Sport-L version – positioned between the Sport Hybrid and Sport Touring Hybrid versions, the car is offered with leather seats, 4-way power-adjustable driver seat with memory, full front and rear parking sensors, wireless charging, standard satellite radio, wireless Apple CarPlay or Android Auto connectivity, a 9-inch infotainment screen with an 8-speaker audio system; standard front-wheel drive and optional all-wheel drive.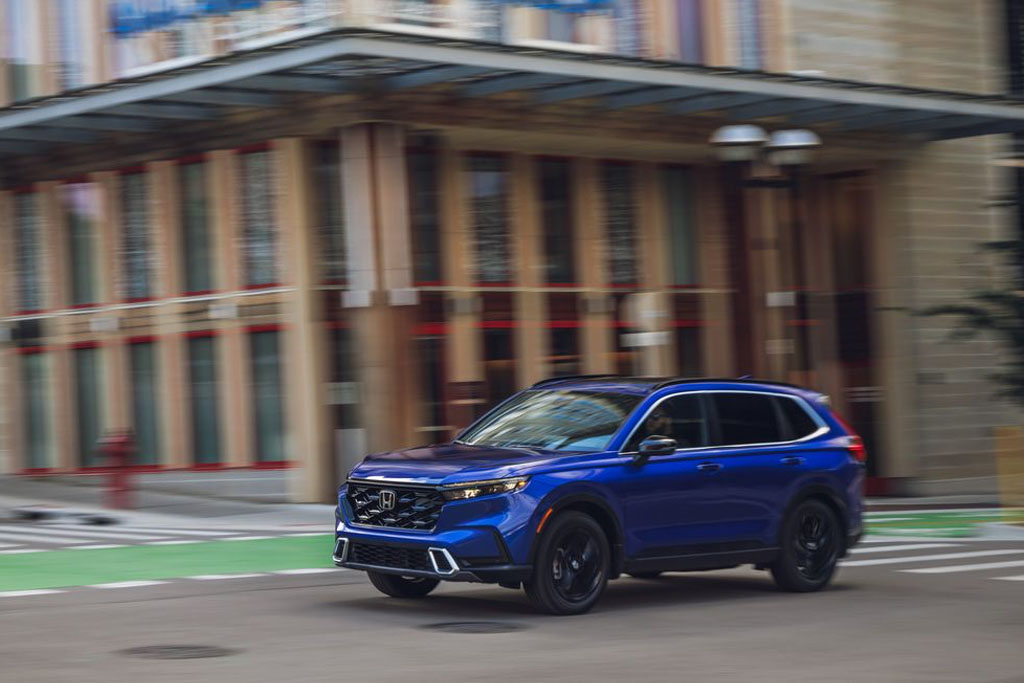 Anh Phan (Tuoitrethudo)
Source: CarAndDriver