Recently, the custom bike shop K-Speed in Thailand has unveiled a unique pair of Honda Cubs customized in the style of the 1940s.
Based on the prototype of the 2022 Super Cub 110i, the custom Cub bikes are impressively designed with smooth curved lines, creating a lightweight and elegant overall look.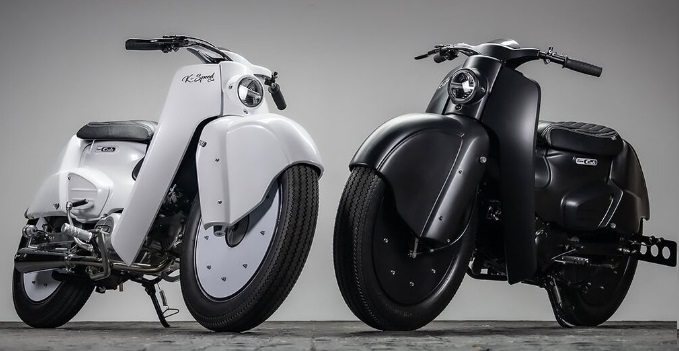 The bikes are equipped with round headlamps in a classic style, along with handlebars curved towards the rear, giving a riding feel similar to Lambretta scooters from the 1940s.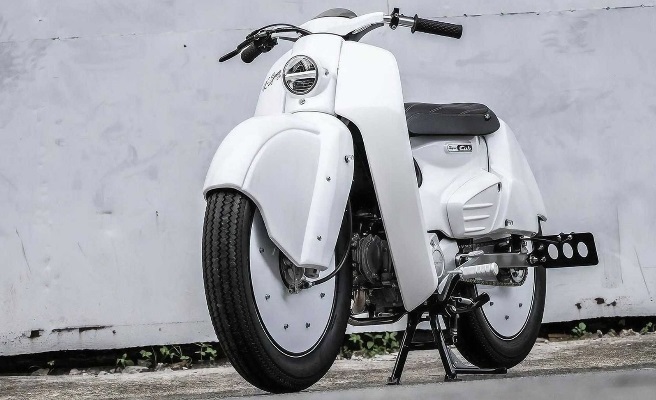 The instrument cluster has also been redesigned to be closer to the rider. There will be a dedicated position on the cluster to engrave the series number of each Super Cub from the 1940s.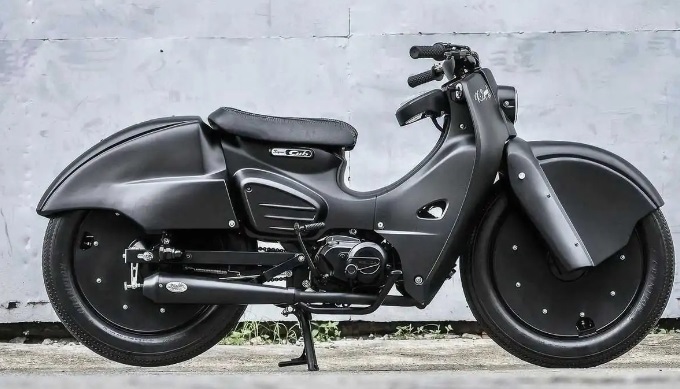 The impressive point of these Club bikes is the new mudguard made of ABS plastic, covering about 3/4 of the wheels. The 17-inch wheel set is "ton sur ton" matched with the entire bike, accompanied by large, deep-profile tires. In addition, some original details of the Super Cub are still retained, but with a more tidy and sleek appearance.
The front telescopic suspension of the customized Super Cub is kept intact, while the rear suspension has been replaced with a mono shock design. The bike also uses drum brakes for both the front and rear wheels.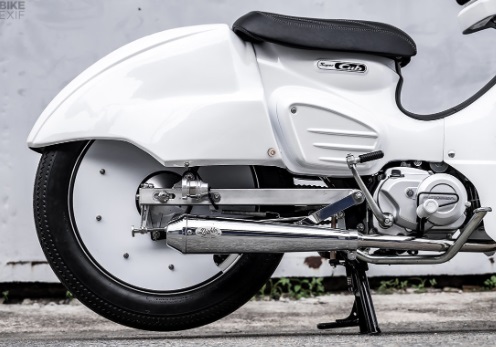 The bike's license plate holder is designed to be off-center. As this is mainly a display model rather than a practical bike, the turn signal lights are small, and there are no rearview mirrors.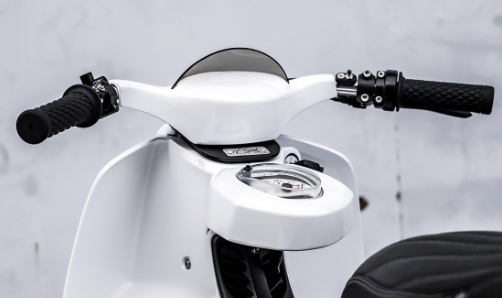 In terms of engine, the customized Super Cub still uses a 109.5cc single-cylinder engine, air-cooled. The bike has a 4-speed rotary gearbox, chain-driven, and features an exposed chain design.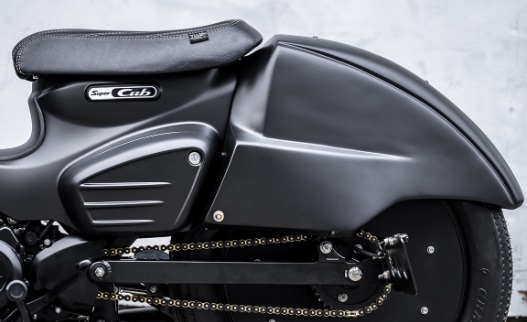 Currently, the price of this custom Honda Super Cub has not been announced. It is expected that K-Speed will produce 100 custom Super Cubs, with 50 black bikes and 50 white bikes.
TH (Tuoitrethudo)