Known as the prestigious "car modification factory," Mansory always introduces unique and impressive "luxury cars" that make car enthusiasts amazed.

Recently, this modification company has introduced the one-of-a-kind Mercedes-AMG G 63 2-door version. This unique modified version is called Gronos Coupé EVO C, developed from the Mercedes-Benz G-Class platform.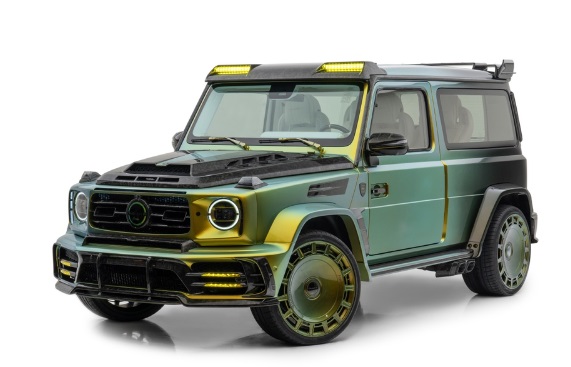 Gronos Coupé EVO C has been transformed by this renowned modification company into a stylish 2-door SUV. It is known to be the world's first 2-door modification version for this Mercedes-Benz G-Class SUV.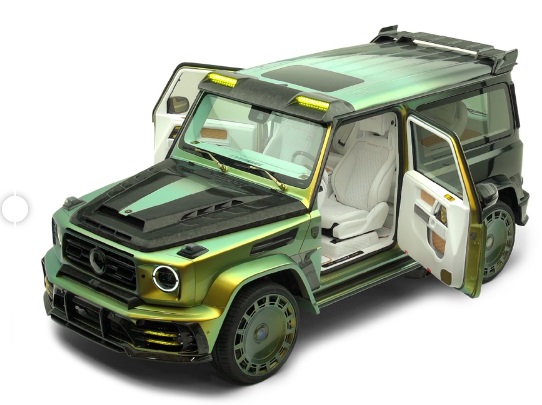 Notably, Mansory has applied the reverse-opening door mechanism commonly seen on luxury cars like Rolls-Royce to their modification version. This gives the Gronos Coupé EVO C a more stylish, luxurious, and captivating look.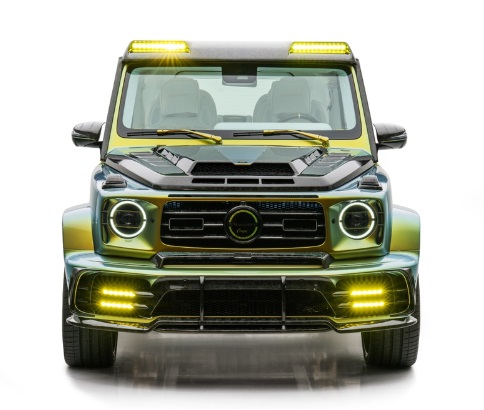 Overall, the car still retains many similarities to the powerful 900-horsepower Gronos EVO S, previously introduced by Mansory in August last year.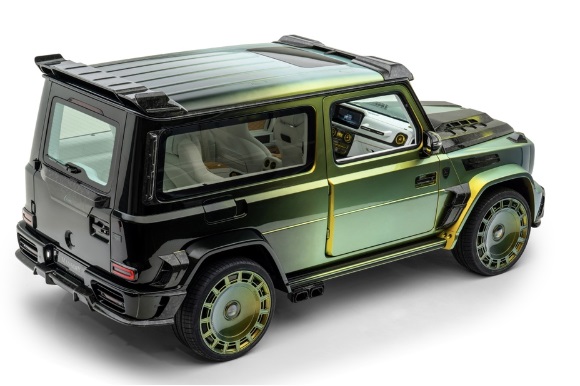 In addition, the front bumper, radiator grille, and hood of the car have been significantly refined by the German modification company.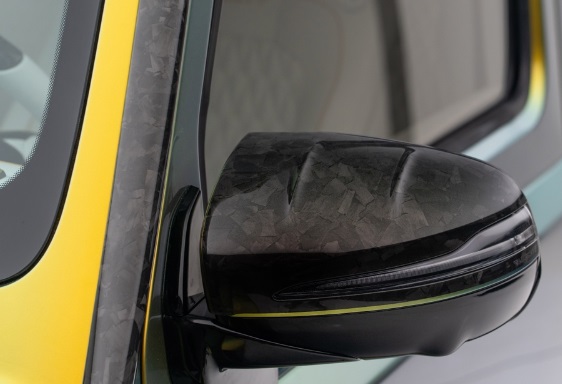 The car is also equipped with additional LED auxiliary lights on the roof. Many details on the car, such as mirror caps, hood, and roof, are made of carbon material, making the car look more sporty, robust, and premium.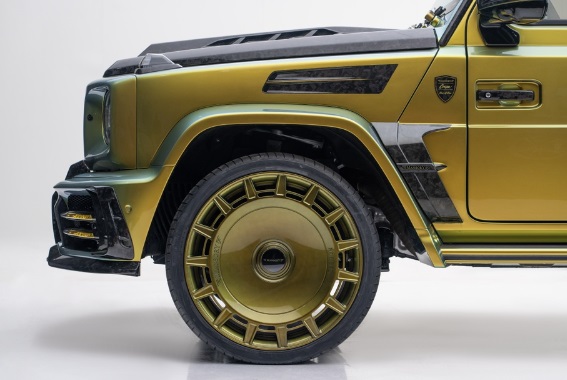 In this upgrade package, Gronos Coupé EVO C impresses with bold, cut-out muscle lines, accompanied by the FD.15 dynamic air rims with a size of 24 inches.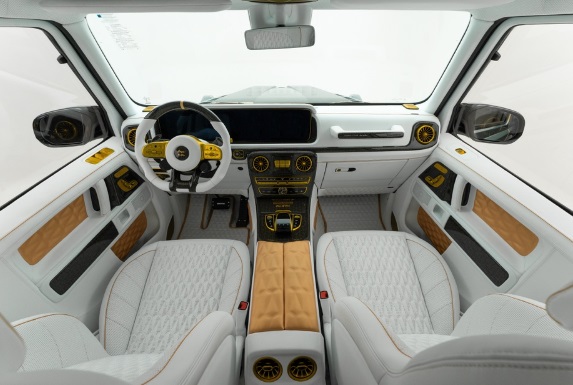 In terms of interior, each car is personalized according to the user's preferences. The front seats of the car are upgraded with electric folding mechanisms, making it more convenient and easy to access the rear compartment of the car.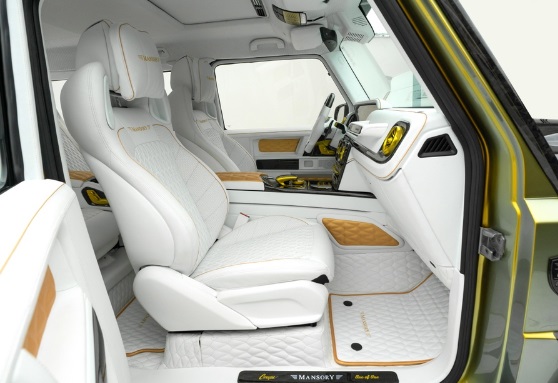 The rear seats are also redesigned with a business-style. Details like the Mansory logo are displayed in various positions such as seat belts, headrests, backrests, door sills, floor mats, etc.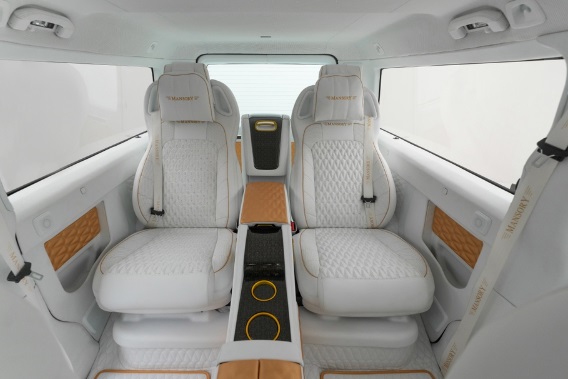 To showcase its "stylishness," in this Gronos Coupé EVO C modification version, the car owner has used many gold-plated details on the dashboard, air vents, or function buttons, etc.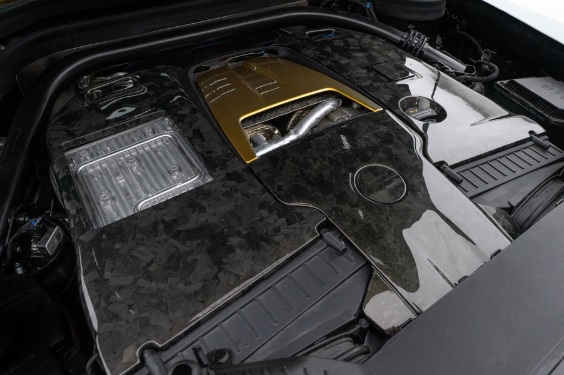 In terms of engine, the famous German modification company has upgraded the car's power to 900 horsepower and torque to 1,200 Nm. The car can accelerate from 0 to 100 km/h in 3.3 seconds and has a top speed limited to 250 km/h.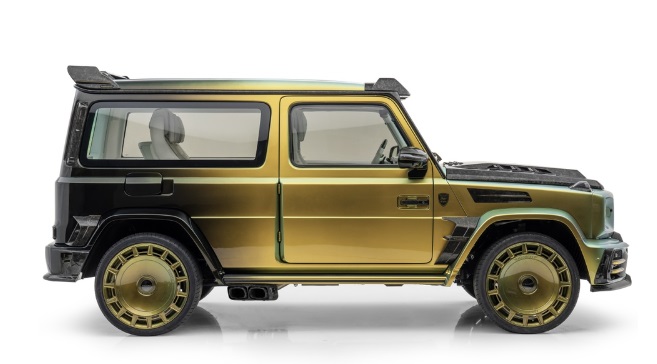 In its original form, the Mercedes-AMG G 63 SUV only has a maximum power of 585 horsepower and a maximum torque of 850 Nm.
It is known that Mansory will only produce 8 Gronos Coupé EVO C models. None of them will be the same as each car is personalized in the most unique style.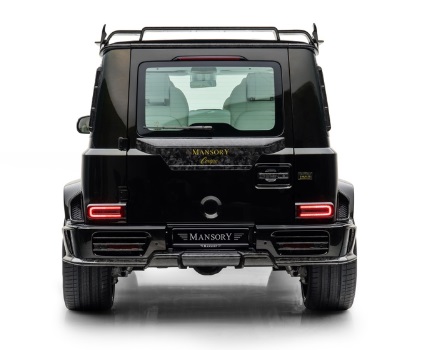 In Vietnam, to own the Mercedes-AMG G 63 officially distributed by the manufacturer, users have to pay an amount of about 10.95 billion VND. Therefore, if you want to own this unique modification version along with an upgraded engine, the amount you have to spend will certainly be much higher. However, until now, Mansory has not announced the value of this upgrade package.
TH (Tuoitrethudo)